411 Games Fact or Fiction 6.19.14: 2014 GOTY, 4v1 Multiplayer, PC Games, More
Posted by Daniel Anderson on 06.19.2014

Did we enjoy the new Doom teaser? Could a PC-exclusive game win Game of the Year for 2014? Will 4 vs. 1 multiplayer become the norm? 411's Stephen Randle and Adam Larck debate these topics and more!

Hello everyone and welcome to this week's edition of Fact or Fiction. As always, I am Daniel Anderson, and I hope everyone has had a good week. E3 is over and we now get to digest all the news that came out of the expo. We have a lot of potentially good games coming out later this year, and I can't wait. Anyway, this week we have 411's Adam Larck going against Stephen Randle. Let's see what they have to say, shall we?


1.) You like the trend of having more squad based multiplayer modes like Evolve.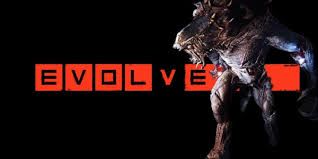 Adam Larck - Fact: When I'm playing a multiplayer game, I'd much rather have friends to team up with than only competitive modes. Sure, I'll check out being the beast and probably have fun with it, but being able to pair up with a few friends and go at it will be great.

Stephen Randle - Fiction: Maybe it's just because I'm a lonely loser with no friends, but I feel like I'm going to get shut out of squad-based multiplayer simply because I don't have three other people who I'd trust to actually play the game correctly. This is especially true with Evolve, which has a definite "play your class properly or all die" vibe about it. That's not to say I won't try, and I have found some fun in just playing with random people in things like Mass Effect 3's co-op multiplayer, but as for lasting appeal, well, for that you need a close-knit group, and I don't think that's in the cards.

Score: 0 for 1 - These games coming out will probably make or break the 4v1 multiplayer model. If it works well, we will see more and more games go this route, and if it flops, we will never see it again. I really hope it takes off in order to have more variety in multiplayer.


2.) The 2014 Game of the Year will come out in the latter half of this year.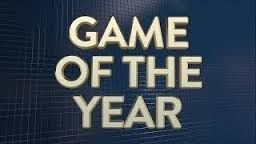 Adam Larck - Fact: There's still quite a bit of solid titles coming out this holiday season so I think so. Look for a game like Evolve to be in contention or Sunset Overdrive. There's about 10 or so decent titles set for fall releases, so a GOTY contender is still out there.

Stephen Randle - Fact: Mostly because at this point, we're in the second half of the year and there hasn't been a GOTY candidate that I could see winning at the end. Daniel's been stumping for South Park, and while it's a very good game, I'd be hard-pressed to call it the best game of the year, at least when placed up against past contenders and winners. Hell, they're releasing a PS4 upgrade for Last of Us, and I feel like, if rules allowed, it could contend for a second year in a row against what we have now. Granted, this might be a thin field due to all the delays, but I feel safe in saying, with what's headed our way this fall, that something from that group will have to carry the day (my money's on FarCry 4, but that'll depend on if they chicken out on the story halfway through again or not).

Score: 1 for 2 - I think that South Park does deserve a spot on GOTY lists, but I agree that a GOTY will probably be coming out later this year.


3.) You see the Oculus Rift selling more headsets then Sony's Morpheus.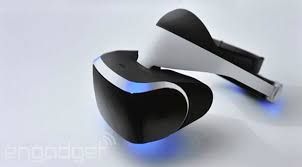 Adam Larck - Fact: I think the Oculus will come in cheaper than the Morpheus, which will help. Plus, with Facebook promoting it, that will help numbers also. I'll probably hold off on both until I see an actual reason to get it besides a gimmick.

Stephen Randle - Fiction: I mean, it's hard to say at this point, nobody's even close to market, we don't have anything resembling a price point (well, we have a rough idea for Oculus, but not Morpheus), and there's a million details to deal with before we can even get close to thinking about who's going to win that battle. But given that Sony's going to make damned sure that Morpheus is compatible with all their active consoles and TVs (and hopefully with PCs as well), I have to give them a slight edge just due to the fact it will be a first party product, which should (should) help with marketing, reception, and just generally how well it works.

Score: 1 for 3 - I think Sony banking on Morpheus being a first party product should look at recent first party products such as the PS Move and Kinect. If both units are similar in capabilities, but a difference in price, price will win out.



---
*~Twitter Break!~*
411Mania
411Games
411Wrestling
411Movies & TV
411Music
411MMA
---
4.) Nordic choosing to publish games under the THQ trademark will help sales at least a little.


Stephen Randle - Fiction: I don't think the THQ name has any real value left, given how it left the industry. The only people who even care about things like that also know that the original THQ died in a firey ball of destruction, and all the assets were sold off piecemeal, so the name really doesn't mean anything to anybody.

Adam Larck - Fiction: Casual gamers won't care and those that know THQ will know that it really isn't THQ, just the name alone. It's great to see the name come back, though. Hopefully, more of their former IPs start seeing some game announcements as well.

Score: 2 for 4 - I do not see how the THQ name will help sell games. I think it will hurt more than help.


5.) A PC only game could win the 2014 Game of the Year award.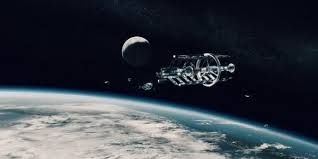 Stephen Randle - Fiction: Are there even PC-only games left besides MMOs at this point? Most indie games are heading for consoles as well as PC, so I can't really think of any PC-only titles that might even contend. Wait, maybe Sims 4? Is that only PC? Beyond that, I guess if Civilization: Beyond Earth actually comes out this year it could rank pretty highly, at least on my list.

Adam Larck - Fiction: The only one I could see doing it would be Wildstar. While it's good, I don't see it garnering enough votes for GOTY. It should be a clinch for PC game of the year, and may even get nominated, but look for a title like Far Cry 4 or Evolve to walk away with the award.

Score: 3 for 5 - I think Civilization: Beyond Earth will be a possible GOTY contender. If some of the bigger console releases are less than they are hyped, then Beyond Earth has a shot.


6.) You enjoyed the teaser trailer of the new Doom.



Stephen Randle - Fact: Yep, that certainly is a Doom game. I think we covered this a few weeks ago, but Doom doesn't hold some sort of nostalgia factor over me, I'm not a FPS guy, and my first shooter was Wolfenstein 3-D in any event. I'm sure it'll be better than Doom 3, but I'm not sure that's exactly high praise

Adam Larck - Fiction: It was alright, but didn't really tell me anything. I like more when it shows gameplay and what to expect. Plus, I'm not a huge Doom fan, and don't see myself picking the game up immediately, similar to Wolfenstein that came out last month. Once we see the QuakeCon announcement I may get more interested. We'll see.

Score: 4 for 6 - I have a soft spot for the Doom franchise. I really, really, hope that this game is good. If it is, it will be a must buy.

Bonus Question: Feel free to talk about whatever you choose.

Stephen Randle - Screw it, I'm tired of carrying this section with my witty banter. I have nothing to talk about this week. So there. Now what will you fill space with? Nothing! Bwahahahaha!
Adam Larck - Going back to Wildstar, that's definitely a great game if your PC can run it. It expands on the WoW formula and does a great job. While playing that, I'm also checking out a few MMOs that are free or just require a one-time purchase to play. Lately, it's mainly been The Secret World, but I'll eventually circle back around to Guild Wars 2 also.


That wraps up this week's edition of Fact or Fiction. Stephen and Adam went 4 for 6 agreeing more then they disagreed. As always, I will go ahead and talk about Co-operative Multiplayer. Here is last E3 show, and I hope you will join us for the live broadcast:



I hope everyone has a good week, and until next week, happy gaming.

comments powered by