SPOTLIGHTS
411 Games Fact or Fiction 6.26.14: Steam Summer Sale, PlayStation Now Prices, Rise of the Tomb Raider, More
Posted by Daniel Anderson on 06.26.2014

Are we interested in a Dead Rising movie? Is it smart to put Rise of the Tomb Raider out on both generations of consoles? Did EA calling the Battlefield 4 launch "unacceptable" surprise us? 411's Stephen Randle and Sean Garmer debate these topics and more!

Hello everyone and welcome to this week's edition of Fact or Fiction. As always, I am Daniel Anderson, and I hope everyone has had a good week. This week is that one week every year where people spend a lot of money on games they rarely play. Yes, it is the Steam Summer Sale. Anyway, this week we have 411's Sean Garmer going against Stephen Randle. Let's see what they have to say, shall we?


1.) You have already bought at least one game from the Steam Summer Sale.




Sean Garmer - Fiction: Right now, it has been a really rough month for me at work and at home. So, I haven't had any money to spend on anything entertainment wise and hardly any time to do anything but work, watch the world cup games, and do podcasts. Daniel and Robert have both given me recommendations of what to buy and hopefully this weekend I might have some money left over to buy a game or two.

Stephen Randle - Fact: I held out, I really did. Mostly because there wasn't much on sale that I didn't already own or wasn't that spectacular a deal, plus I still have such a big backlog from previous sales. However, on Tuesday morning, Sonic Racing Tranformed was on for five bucks, and after resisting for the last few Steam sales, I finally gave in and picked it up. Having finally figured out how to get my PS4 controller to work with Steam games helped make it an easier decision, though.

Score: 0 for 1 - I always end up spending some money on the Sale, and this one is no exception. I have managed to spend less than $20 total so far, and I do not plan on spending anymore.


2.) You are disappointed that someone hacked into a Witcher 3 developer's personal files and released the data online (including storylines, maps, and monster drawings).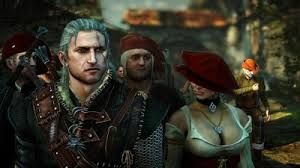 Sean Garmer - Fact: I'm disappointed that someone would go to such great lengths to hack into someone's hard drive and retrieve these files illegally. A PR person leaking something is one thing, but straight up hacking is another. I don't condone these type of actions and I feel bad for the developers of Witcher 3 that this happened to them. At least they came out and told people not to visit Reddit and wherever else the information has been leaked, so that you don't get the story spoiled for you.

Stephen Randle - Fact: Seriously, don't people have anything better to do with their time? This is the kind of thing that gives the Internet a bad name. I doubt it will have a huge effect on the Witcher 3's sales, because that game looks freaking awesome, but why would doing something like this seem like a smart plan? Not to mention, if whoever did it gets caught, they're going away for a while, and all because they wanted to spoil parts of a video game for some reason. Doesn't seem worth it to me.

Score: 1 for 2 - Does anyone think that this was a good thing? I hate that developers now have to worry about people doing this. I also wonder how long it will be until someone starts saying it is all a conspiracy and that the developers released it on purpose.


3.) You like that Rise of the Tomb Raider might be coming out for both last gen and next gen systems.




Sean Garmer - Fact: I'm planning on at least getting a PS4, possibly a Xbox One as well, at some point in 2015. So, I wouldn't care if it only came out on current gen consoles, but just in case something happens and I have to spend my money elsewhere, it is good to know the game may be coming to last gen as well. I don't know that is going to be great from the perspective of graphical quality, because we all know they have to make sacrifices to the current gen version to port it over to last gen, but at least more people will be able to play it. In the end, for Crystal Dynamics and Square-Enix, who are heavily reliant on sales numbers, more availability means more money.

Stephen Randle - Fiction: This is going to sound stupid, and I say it while still acknowledging that I know that they're doing it because of the massive install bases still remaining on last gen consoles. However, I'm all set to move on to the next generation, and as long as people continue to create stuff for both new and old, we're being held back from truly unlocking the power of the new consoles, because everything being made has to still work on the old, less powerful ones. And then I remember that Persona 5 will probably only be on PS3. Fine, do whatever you want.

Score: 1 for 3 - It is probably the best move to get a third Tomb Raider game (assuming the second is as good as the last one). This will open the game up to be bought on more systems, and it will help make Crystal Dynamics have a shot at being more successful. That is always a good thing.



---
*~Twitter Break!~*
411Mania
411Games
411Wrestling
411Movies & TV
411Music
411MMA
---
4.) The leaked PlayStation Now prices would have you not interested in the service.


Stephen Randle - Fiction: The individual title rental prices seem pretty high, it's true, and I'm wary of a service allowing individual developers to set the price themselves. However, I'm still interested in hearing what a general subscription fee would be before I'm ready to throw in the towel on this whole thing, and what sort of library we'd actually be looking at. Yeah, five bucks for four hours is a lot, but if Sony also puts their new (or even relatively new) releases on the system for that price, that's not so bad. Also, if it doesn't work, I'm pretty sure prices will quickly become negotiable.

Sean Garmer - Fact: Those are some incredibly terrible prices. I already own FF XII-2 and even then I can find it at Gamestop for $20 or less. Why would I pay $15 to rent it for 30 days, when I could just go buy it for $5 more. And who the hell is going to be able to play a RPG for four hours and be able to tell if they like it or not? Especially not at the $5 range. You can rent new titles from Redbox for a whole day for only $2. Either this is a ploy to get everyone to buy the subscription service, whenever it is that Sony reveals that, or Sony have lost their minds. To be fair, they still have a whole month before this launches and I'm sure once the backlash from the leak is heard, Sony will do something. But I have to say, if Sony keeps these prices I don't see how they can expect people to use this service at all. I know I won't be renting one game from them if they don't come down in price in all categories. And why do you go from 4 hours to 7 days? Why is there not a 1 day or 2 day option? I really hope this gets fixed come July 31.

Score: 1 for 4 - If these prices stay the same, then the service will not succeed. No one will pay those prices, and Sony is going to have to redo the prices, or announce a subscription service, to get people interested.


5.) You were surprised to hear EA CEO Andrew Wilson say that the Battlefield 4 launch was "unacceptable."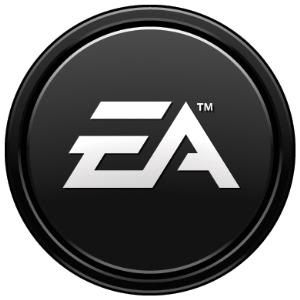 Stephen Randle - Fiction: Please, he was just repeating what everyone else already knew, and there better PR to be had in admitting that fact than continuing to pretend that everything was fine. Especially since everything in Battlefield 4 is not fine, and we're over six months since release. Trying to deny that there are problems is what got them in so much trouble with the fiasco that was SimCity. With Battlefield Hardline now on the radar, EA needed to do as much damage control on their previous release as possible, so they can tell people "yeah, we screwed up, but we learned from our mistakes with this new game".

Sean Garmer - Fiction: What else is he going to say? The launch of Battlefield 4 was embarrassing to EA. They've had to spend the whole year fixing it and wasting a bunch of money as well. At least Wilson came out and admitted what the problem was. This once again proves why you can't rush games out and why people need to just deal with it, when it comes to games being delayed. You are going to wind up with more games like Battlefield 4 if they rush it out to meet an initial release date. Wilson confirmed Battlefield Hardline has been developed for three years, so hopefully their new game will come out flying.

Score: 2 for 5 - I think it is nice to hear that someone does not try to keep lying, even if it seems hopeless to everyone else. A couple years ago, you would have EA saying, "that the launch was an overall success, even if there were a couple of bumps in the road." At least they are being honest at this point, which is an improvement.


6.) You were interested in hearing about a Dead Rising movie in the vein of Mortal Kombat: Legacy series.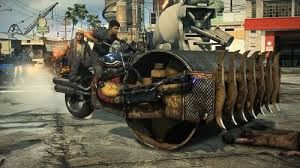 Stephen Randle - Fiction: Dead Rising has a plot they could make a movie out of? I'm only mostly kidding. I think the MK: Legacy thing worked because of the vast array of colourful characters combined with a dark and gritty setting, but Dead Rising is a zombie game like so many other zombie games, and it would take a lot of work to convince me that it would be something worth watching, especially in a field of so many decent zombie flicks based on other video games and comic books.

Sean Garmer - Fiction: I like Zombie movies, but I'm almost into overkill mode with them. So, I bet this will be cool for fans of the Dead Rising series and I hope it turns out to be great, but I'm just not interested.

Score: 3 for 6 - This has the potential of being a really good movie, but it has to be well done. I hope it gets the treatment it deserves, and comes out well.

Bonus Question: What game are you hoping to pick up from the Steam sale?

Stephen Randle - I was hoping to not pick anything up, but clearly we're past that point, so what the hell. Maybe it's time I finally pick up Skyrim. Or I saw Saint's Row IV on special the other day, maybe if that comes back around. To be honest, I'm saving up my entertainment budget more for future games than nostalgia, these days, unless I come across something that's a truly spectacular deal.

Sean Garmer - I'm thinking about checking out FTL, maybe Witcher 1, and maybe Gone Home as well.

That wraps up this week's edition of Fact or Fiction. Stephen and Sean went 3 for 6 agreeing as much as they disagreed. As always, I will go ahead and talk about Co-operative Multiplayer. Here is last week's show, and I hope you will join us for the live broadcast:



I hope everyone has a good week, and until next week, happy gaming.

comments powered by