SPOTLIGHTS
Single Player Campaign 07.08.14: DOTA 2 International Preview
Posted by Stephen Randle on 07.08.2014

Starting July 8th and running for two weeks, The International 4 is the largest DOTA tournament in the entire world, with a prize pool of over ten million dollars! 411's Stephen Randle steps in to give some insight into the tournament, the teams, and the players involved in the first edition of 1PC!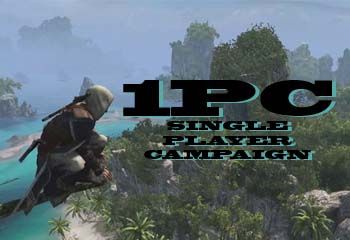 Greetings, and welcome to the first edition of Single Player Campaign. Don't worry, this isn't the end for the super-popular 4PC, I would never give that up, because Todd would never let me. However, 1PC is an opportunity for me, your beloved Quizmaster, to step down from my pedestal and impart some gaming knowledge and opinion, freed from the constraints of a ridiculous game that somehow spiralled out of control and became an unstoppable monster. To make a short story even shorter, on the weeks where there just isn't enough news to get questions for 4PC, I'm going to try and make sure that there's still content for your enjoyment. Because it's really all about you. Not really, but didn't you feel special for a second?

This week, there's really only one big thing happening in gaming, and it's the DOTA 2 International. It's somewhat ironic that I'm writing this column, because I'm pretty sure there are multiple recorded instances of me either writing or uttering the phrase "fuck MOBAs". But about a year ago, I did start paying attention to DOTA, through streaming of last year's International, and while I will never be a DOTA player (I tried, and I just can't handle the stress), I have watched how the pros play, and through extensive study of this whole e-sport, I've gained a measure of respect and admiration for the game itself, and those who can play it at a high level. Thus, with the biggest worldwide DOTA tournament of the year beginning this week, I felt like it was necessary for the 411 Games Zone to at least give some sort of coverage of the event.

So, what you're about to read is a primer of sorts on the International itself, an introduction to its format, and to the nineteen pro teams from all over the planet, who will compete over the next two weeks for ultimate global supremacy. I'll give you some names you should know, and some idea of what teams to watch out for, if you were so inclined to maybe give it a watch. And if that is the case, you'll want to check out Twitch.tv, which will have multiple live feeds in several different languages bringing you all the action as it happens, with play-by-play, commentary, and analysis by the top casters in the game. Also, you can find the specific feeds by visiting joinDOTA.com, and archives of past games can be found there or at DOTAcinema.com.

If you want to know more about the basics of DOTA 2, well, this is not the place to go. This column is for casual gamers with at least a passing knowledge of the structure of MOBAs in general and DOTA 2 in particular. I have tried to include links where appropriate, especially when I mention hero names. However, if you want to know a good place to start learning, there's always the following:



Also, before we get started, while I don't claim to be a leading expert in the field of DOTA 2, I have watched almost every major professional match since The International 3, and have a generally good level of knowledge about the top pro teams and how they work. Any opinions expressed in the following preview are a combination of my own and my observations of other, more expert, opinions on the subject. Any facts or statistical data were compiled through resources found at Liquipedia and JoinDOTA.

Oh, and if you want to watch an incredible documentary about some of the player personalities behind DOTA, filmed during the first International, and you have Steam (and who doesn't have Steam?), I heartily recommend Free to Play, which is available as a completely free download.

With that fairly long intro out of the way, it's time to take a look at The International 4!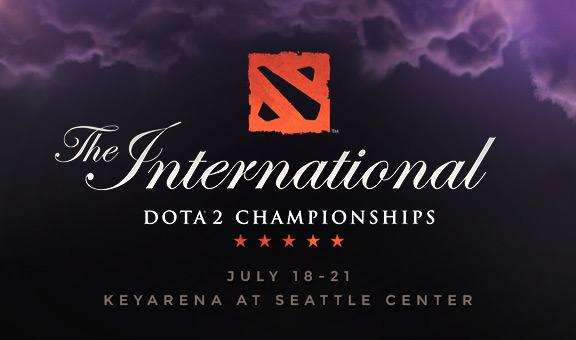 The International is DOTA 2's largest tournament of the year, hosted by Valve. This year's event takes place between July 8th and 21st in Seattle, WA, at the majestic Key Arena, which has been sold out for months. Eleven top teams were directly invited to events, and four teams qualified directly by winning regional qualifiers. In order to round out the field of sixteen, the four second place teams from the regional qualifiers will also travel to the event and play a single elimination series to fill the final spot.

In the initial round robin, all sixteen teams will play each other once (plus potential tiebreakers to determine positioning). The top two teams will move directly to the Winner's Bracket, and the next eight after that will play down in a dual bracket format (shown in the graphic below). The remaining six teams are eliminated from the tournament immediately, and the losers of the 7th vs 10th and 8th vs 9th match will also be eliminated. The winners of each bracket are also seeded in the Winner's Bracket, and the remaining four teams in the Loser's Bracket.




Finally, the remaining eight teams will play a limited double elimination-style bracket (as shown below), where the losing teams in the Winner's Bracket matches move down to the Loser's Bracket. All matches are Best of Three, and the Grand Finals are Best of Five.




And let's not forget, the (partially fan-funded) prize pool for The International 4 is well over 10 million dollars, a record by quite a large margin. For reference, the original International's total pool was only $1.6 million, with a million going to the winners and the rest split among the rest of the top eight teams, and last year's pool, which introduced the fan-funded concept, reached just over 3 million dollars. This year, thanks to the gigantic amount of money in play, the pay structure has been expanded, with nearly half of that going to the winner, and weighted payouts going to everyone except the bottom two teams, who walk away with absolutely nothing but a paid trip to Seattle. Which, hey, Seattle's nice.

Did you get all that? Because it's a little confusing, so I understand. But once you have that clear, it's time to find out a little more about all nineteen of the potential championship teams that will play their hearts out for first place, the lion's share of the prize pool, and the Aegis of the Immortal trophy.

A couple of little things before we begin. Yes, I've only listed the players by their online handle, because frankly, you'll almost never hear them referred to by their real name. And I can't promise entirely balanced coverage, because the SEA scene in DOTA is still just starting out, and their tournaments haven't brought in any of the more established teams from around the world (in order to not overwhelm the new players by putting them all up against more experienced teams from the start) so many of the teams don't have much history to draw on. Also, the Chinese scene underwent a massive re-shuffle of players following last year's International, and some of the teams haven't really established themselves under their new rosters since then. Plus, I think it will become clear that I have an unfair bias for any team that has a Canadian on it, which is only right. With all that said, let's get started.

Wild Card Play-In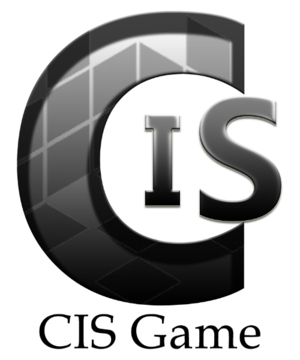 CIS Game - Chinese Wild Card

Roster:

Carry: Black (Germany) - Captain
Mid: inflame (China)
Offlane: June (China)
Farming Support: Ayo (China)
Hard Support: demons (China)

What You Should Know:

CIS Game nearly didn't make it to Seattle, as they were denied visas to enter the United States three times before finally securing the ability to make the trip. As a result, they had stopped training, believing that they wouldn't be allowed to attend, and must now catch up quickly.

This is one of the youngest teams in the tournament, both the team itself, which was formed at the start of 2014, and the players, with an average age around 19.

The fact that Black is on this team, let alone Captain, is an oddity in itself, as this is the only Chinese DOTA team of note that contains any non-Chinese players. This was likely a result of Black moving to China during a short-lived stint with LGD Gaming's International squad, which was made up of Western players who lived in China and trained with Chinese teams. The fact that he's the best player on the team also probably helps.

Chances Of Winning:

CIS Game made it through qualifiers on the strength of Black's ability to be an absolute beast of a farming carry, but they're still firmly in the second tier of Chinese DOTA teams, which was made clear both times they faced LGD Gaming in the qualifier playoffs and were dispatched with minimal effort. Advancement out of the Wild Card round is very unlikely, especially with the turmoil added from their visa issues.



MVP Phoenix - Southeast Asia Wild Card

Roster:

Carry: March (Korea) - Captain
Mid: QO (Korea)
Offlane: Forev (Korea)
Farming Support: Reisen (Korea)
Hard Support: Heen (Korea)
Coach BaNhwa (Korea)

What You Should Know:

MVP Phoenix holds the distinction of being the only Korean team in TI4, representing the strides DOTA has made in a country where Starcraft is by far the most popular E-Sport.

MVP Phoenix also were the Korean qualifier for the Star Ladder Star Series Season 9 tournament. They failed to win a single game, but were the only team to take even a single barracks off of eventual tournament champions DK in round robin play.

Chances Of Winning:

Korean DOTA is still in its infancy, and MVP Phoenix is playing under the "just happy to be here" banner. There's a good chance they won't make it out of the wild card round.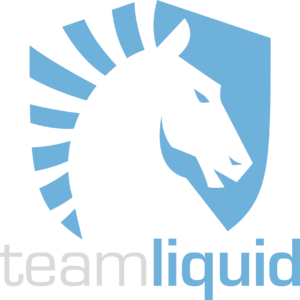 Team Liquid - American Wild Card

Roster:

Carry: TC (Canada) - Captain
Mid: qojgva (Germany)
Offlane: BuLba (USA)
Farming Support: DeMoN (USA)
Hard Support: Waytosexy (Canada)

What You Should Know:

Team Liquid was the shocking surprise of TI3, finishing in the top eight after a surprising defeat of the heavily favoured LGD Gaming to sneak into the money. They bowed out immediately afterwards, but had seemingly established themselves as the team to beat in North American DOTA.

Unfortunately, in the months following TI3, problems with leadership and team cohesion led to several roster shuffles and Liquid seemed to spiral out of control, finally bottoming out with a terrible finish in Dreamleague Season 3, where they ended with a 5-9 record (with two of those wins coming due to a team disbanding mid-season and forfeiting all their games), and were the first team officially eliminated from the competition.

Chances Of Winning:

Liquid is the sentimental favourite of some (including myself), and the likely favourite to come away with the Wild Card spot. Beyond that, it's anyone's guess, as they haven't played a major tournament since the American Qualifiers, which was the debut of DeMoN as their newest member. If all goes well, they could sneak into the Top Ten, but a bottom of the barrel finish is equally possible.



Virtus.pro - European Wild Card

Roster:

Carry: Illidan (Russia)
Mid: God (Russia)
Offlane: ARS-ART (Russia) - Captain
Farming Support: NS (Russia)
Hard Support: JotM (Russia)

What You Should Know:

Captain ARS-ART is a veteran of The International, as he was a part of Na'VI.EU when they came second at TI2. Virtus.pro was a part of TI3 last year, but was eliminated early on.

Virtus.pro was considered a longshot to even make the Wild Card playoff, due to generally weak results following their invite to last year's International. However, they eliminated the favoured ROX.KIS to advance to the qualifier finals, and even had mousesports down 2-0 in the Best of Five final before ultimately falling 3-2 and settling for the Wild Card.

Chances Of Winning:

As I said, Virtus.pro was considered a longshot to even be in this position, but here they are. They're a team full of savvy veterans who could easily pull off another upset and make it into round robin play, but any chance of advancement beyond that is unlikely.

Regional Qualifiers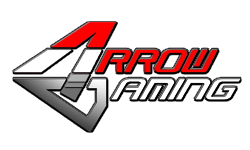 Arrow Gaming - Southeast Asia Qualifiers

Roster:

Carry: Lance (Malaysia)
Mid: ddz (Malaysia)
Offlane: JoHnNy (Malaysia) - Captain
Farming Support: MoZuN (Malaysia)
Hard Support: xiangzai (Malaysia)

What You Should Know:

Arrow Gaming, like CIS, nearly didn't make it to Seattle due to visa issues, but were approved on only the second try.

Arrow, while not favoured to win the qualifiers, didn't exactly come out of nowhere. The team has actually had significant finishes in six SEA tournaments this year, finishing first or second three times each.

Chances Of Winning:

Arrow breezed through the SEA qualifiers, which was actually a shock given that the consensus choice for the spot was the much higher-profile Scythe Gaming. They've laid claim to being the second-best DOTA team in Southeast Asia, but their chances of escaping the round robin stage against this level of competition are minimal at best.



LGD Gaming - Chinese Qualifiers

Roster:

Carry: Rabbit (China)
Mid: Yao (China)
Offlane: Lin (China)
Farming Support: DD (China)
Hard Support: DDC (Macau)
Coach 820 (China)

What You Should Know:

This isn't the first time that LGD has been forced to play their way into The International, as they were originally directly invited to TI3 last year, but had that invitation revoked for replacing a team member without Valve's approval and were forced to win their regional qualifiers to claim a spot.

LGD's coach, 820, was originally the Captain of EHOME, which dominated the DOTA scene in the early years and were the favourites to win the first International. However, they were defeated by the fledgling Na'Vi.EU team.

LGD's highest finish at the International event was third place at TI2, where they lost in the Loser Bracket final to eventual champions Invictus Gaming.

Chances Of Winning:

Of all the Chinese teams, LGD is the one with the least amount of recent success, and are probably the weakest of the bunch. A post-TI3 shakeup left them scrambling to field a decent roster, and while they aren't the worst team in the International field, they seem an unlikely choice to make it out of the round robin.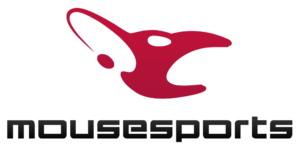 mousesports (Mouz) - European Qualifiers

Roster:

Carry: Pajkatt (Sweden) - Captain
Mid: FATA (Germany)
Offlane: MSS (USA)
Farming Support: MiSeRy (Denmark)
Hard Support: paS (Germany)

What You Should Know:

This team is made up of top European pros who had, for various reasons, not caught on with any teams, so they banded together in an attempt to qualify for The International and hopefully land a sponsor. Originally known as "Team Dog", they were successful in both respects, and are now under the German-based mousesports banner.

FATA and paS were not part of the initial Team Dog group, but were added later after the French-run Sigma.int team disbanded. Interestingly enough, both Dog and Sigma were part of the Dream League Season One tournament, but by the end of the series, Sigma had forfeited their place, and Dog had added FATA and paS, and also been picked up by mousesports.

Somewhat ironically, mouz did field a team at TI3, and both FATA and paS were on that team, which fared rather poorly and was dissolved shortly afterwards. Mousesports attempted to run an all-Danish team in late 2013, but that roster also disbanded quickly, leaving mouz without a team until the signing of Team Dog in mid-2014.

Chances Of Winning:

The former Team Dog did quite well in a series of European tournaments after their formation, and also performed above expectations in Dream League, finishing in the top six against some very strong Western teams. They've fared less well against Eastern competition, however, and with over half the field coming from China and SEA, mouz will be in tough to make it into the top ten.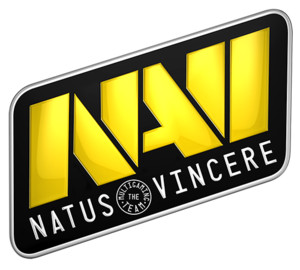 Natus Vincere.NA (Na'Vi)

Roster:

Carry: Sneyking (USA)
Mid: Korok (USA)
Offlane: Brax (USA) - Captain
Farming Support: Fogged (USA)
Hard Support: 1437 (Canada)

What You Should Know:

Much like mousesports, Na'Vi.NA was created when several top North American pros who had no team joined together to attempt to qualify for TI4. Operating under the name "North American Rejects", this lineup blew through the American qualifiers, ending by defeating Team Liquid, who had initially been projected to win the qualifier and return directly to the International field, in a hard-fought Best of Five series. They were sponsored by Na'Vi shortly after qualifying, giving the organization two teams for the first time, and making it the only group sending two teams to The International this year.

Chances Of Winning:

There's no doubt that Na'Vi.NA is one of the best American DOTA teams, but when ranking NA DOTA, it's Evil Geniuses on top, distantly followed by everyone else. Like Liquid, the former NAR can make some noise, and would be a good pick to upset a top seed during the round robin, but making it further than that might be a stretch against teams that have been playing together for much longer.

Invited Teams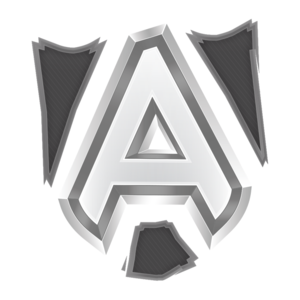 Alliance - TI3 Champions

Roster:

Carry: Loda (Sweden)
Mid: s4 (Sweden) - Captain
Offlane: AdmiralBulldog (Sweden)
Farming Support: EGM (Sweden)
Hard Support: Akke (Sweden)
Coach WinteR (USA)

What You Should Know:

At last year's International, Alliance went undefeated in the round robin group stage, and barely dropped a match in the playoffs, nearly running away with the tournament until Na'Vi dragged them into a nailbiting Best-of-Five final. The dominating victory (and presence of two European teams in the final) was something of a surprise, given the perceived strengths of the top Chinese teams, coupled with the fact that Alliance had not had a particularly strong year leading up to TI3.

Offlaner AdmiralBulldog is the best Nature's Prophet player in the world, and the competition isn't even close. After he used the hero as the deciding factor in Alliance capturing TI3 last year, he fell off a bit due to game updates changing the strategy, but in the last month, his Prophet play has risen to prominence once more, and people are seriously considering whether the aggressive split-pushing that comes with Bulldog's Prophet warrant making it a first-stage ban.

Chances Of Winning: It's hard to pick against the defending champions, and the team's play hasn't slipped an inch, but the rest of the world has simply caught up to them in terms of talent. There's no chance they'll go undefeated in the round robin, as they did last year, but they have an excellent chance to be in contention right up to the end. However, as mentioned, if people start banning out the Prophet, the road could be a lot harder for Alliance.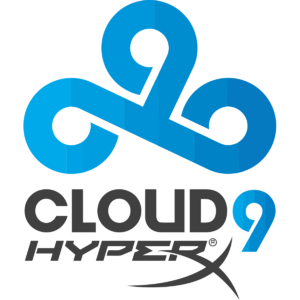 Cloud 9 (C9)

Roster:

Carry: EternalEnVy (Canada)
Mid: SingSing (Netherlands)
Offlane: bOne7 (Romania)
Farming Support: Aui_2000 (Canada)
Hard Support: pieliedie (Sweden) - Captain
Coach Clairvoyance (USA)

What You Should Know:

Cloud 9 suffered their share of turmoil since their formation shortly after TI3 (originally under the Speed Gaming banner), as a fight with their team manager over broken promises and missed payments became public while they were literally in the middle of facing Team DK in the MLG Columbus LAN final. This could have sent the team into disarray, but they somehow managed to set that aside and claim their first (and only) major victory, made more impressive given their opponents. Immediately thereafter, they switched sponsors to Cloud 9, and while they have finished deep in tournaments, they haven't quite gotten over the hump and picked up any decisive victories since MLG.

Aui_2000 (who recently revealed that the correct pronunciation of his handle is as an acronym, solving one of DOTA's greatest mysteries) is one of the West's most efficient farming supports, especially on Visage and Chen.

SingSing's Twitch.tv stream may very well be the most popular professional player DOTA stream in the world. He is also considered the best Mirana player on the planet, due to his almost remarkably prescient ability to hit her Arrow ability (a skill shot that stuns and damages enemies based on distance) without additional setup or help from other players.

EternalEnVy is considered one of the most knowledgeable players on all aspects of DOTA 2, something which has made him on of the most efficient farming carries in the game, but also carries a reputation for being hard to get along with away from the game, something which cost him his spot on his original team, No Tidehunter, which would go on to become Alliance, the TI3 Champions. As a result, EnVy missed TI3 completely, so this is his first shot at real revenge.

Chances Of Winning: On their best day, Cloud 9 can beat any team in the world, and do it quickly. On other days, they can be shockingly mediocre. They could finish anywhere from top 3 to bottom 6, depending how their often unorthodox, and always risky and aggressive, strategies play out.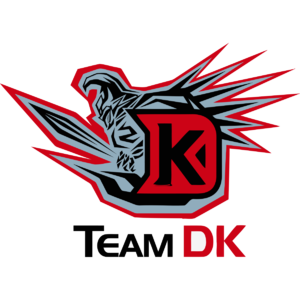 Team DK

Roster:

Carry: BurNIng (China) - Captain
Mid: Mushi (Malaysia)
Offlane: iceiceice (Singapore)
Farming Support: LaNm (China)
Hard Support: MMY (Macau)
Coach 71 (China)

What You Should Know:

Already a very good and incredibly popular Chinese team, DK has gone for broke, as they spent the post-TI reshuffle bringing in several of the consensus best players in China and SEA to complement the incumbent captain BurNing. Mushi is considered by most to be the greatest solo mid player in the Eastern scene, and perhaps the world. He is backed up by iceiceice, who is in the conversation for best offlane (and actually defeated Mushi in TI3's 1v1 Solo Championship to win the event), and BurNing, who is probably the best farming carry in all of DOTA (the book on DK used to be that the way to beat them was focus on shutting down BurNing, and they were still managed to be one of the top teams in the world). In fact, their farming support, MMY, also used to be considered one of the best solo mid players in the world before he shifted roles. Make no mistake, this is an all-star team put together to dominate.

Since finishing in fifth at last year's International, DK has entered an astounding 13 major tournaments. They have won eight of them, finished second in four more, and third in the remaining one.

Chances Of Winning:

DK has been the heavy favourite to win TI4 since roughly six seconds after the new team lineup was announced, and they have spent the year since dominating the Chinese scene. However, they have fallen short in a few major tournaments recently, finishing out of the grand finals at MarsTV, losing the WPC-Ace Season 2 finals to Invictus Gaming and even more surprisingly, finishing second to Evil Geniuses at The Summit. They can be beaten, but they are most definitely the team to beat.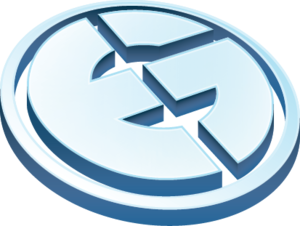 Evil Geniuses (EG)

Roster:

Carry: mason (USA)
Mid: Arteezy (Canada)
Offlane: UNiVeRsE (USA)
Farming Support: zai (Sweden)
Hard Support: ppd (USA) - Captain
Coach Fear (USA)

What You Should Know:

Popularized the "ganking Tree" strategy that ascended to popularity post-TI3, which was so powerful it led to a massive nerf to Treant Protector. Valve probably shouldn't have bothered, because few people can play the hero with as much skill as ppd.

Are one of a few teams to popularize the "farming solo mid" strategy, using Arteezy in something closer to a carry role, allowing them to use a "softer" carry (a hero that gets very strong in the midgame, but tends to plateau or fall off late, unlike a hard carry, which gets even stronger as the game goes longer) in mason's role. This allows them to fight their opponents faster, and end games before teams with harder carries reach peak strength.

Their drafting strategy has become so universal to North American DOTA strategy that every single team in the American Qualifiers used a high percentage of EG's favourite heroes as part of their lineups.

Sadly, their most experienced (and possibly best) player, Fear, has been sidelined for months with an arm injury that won't allow him to play at TI4. He's been ably replaced by mason during his injury, but his presence will be sorely missed in-game.

Since EG formed their current roster late last year, they have entered 9 major tournaments, and won 5 of them (finishing second in two others), including a shocking LAN victory over the heavily favoured DK at The Summit just a month ago. However, their last LAN game was the ESL Frankfurt finals just a few weeks ago, where in the final game of a Best-of-Three against Invictus Gaming, they were forced to forfeit after just over twenty minutes, down a staggering 22-0 in kills. Not exactly the kind of game you want to head into TI4 on.

Chances Of Winning: North American DOTA might be overall weaker than the rest of the world, but EG is leaps and bounds the very best team to come out of that scene, and are the popular dark horse pick to potentially even make the Grand Finals. Anything less than top five will be a disappointment.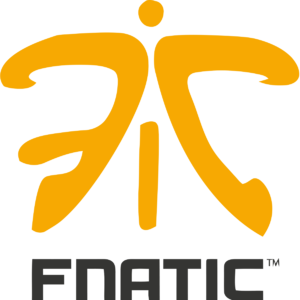 Fnatic

Roster:

Carry: Era (Sweden)
Mid: H4nn1 (Germany)
Offlane: Trixi (Finland)
Farming Support: BigDaddy (Denmark)
Hard Support: Fly (Israel) - Captain
Coach Excalibur (Sweden)

What You Should Know:

Fnatic is the team to watch for crazy out-of-the-box strategies. Most notably, they are the only professional team that will pick Meepo (considered the most lethal joke hero in the entire game) and do well with him. They also pioneered the Tiny-Io strategy, but even banning out the Io won't stop them entirely, as Era is considered by many to be the best Tiny player in the world.

Trixi is best known for choosing non-standard offlane heroes, especially Venomancer. He is also known, not without reason, for often being first blood in many matches (which confers an extra gold boost to the opposing team) due to his tendency to be overly aggressive for an offlaner.

Unfortunately for the team, Era has been sidelined for the past couple of months due to some debilitating stress-related psychological issues that threatened to keep him from competing at TI4 and prevented him from training with the team. Due to some communications issues between Fnatic, Era, and Valve, his inability to play nearly cost the team its spot in the tournament. However, everything has been cleared up, and Era will be in Seattle, but it remains to be seen if his layoff will hurt their ability to be prepared for the event.

Chances Of Winning:

Fnatic has consistently finished high at tournaments this year, but only has a few wins to show for it (most notably the inaugural Captain's Draft event, a format which played in to their ability to use unorthodox heroes and strategies). They are considered to be on a tier just below the top Western teams, but their unparalleled ability to play outside the popular meta game gives them a chance to be a good sleeper pick.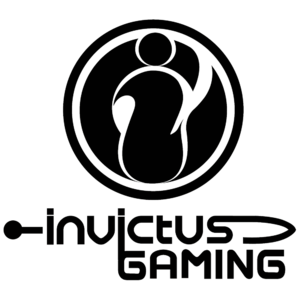 Invictus Gaming (IG) - TI2 Champions

Roster:

Carry: Luo (China)
Mid: Ferrari_430 (China)
Offlane: YYF (China) - Captain
Farming Support: ChuaN (Malaysia)
Hard Support: Faith (China)

What You Should Know:

IG may be the second-best Chinese DOTA team, behind DK, and the gap is not as large as one might think. In fact, IG already has one thing that DK does not, as they were the winners of TI2, defeating the defending champions Na'Vi.EU in the final. They also finished fifth at TI3 (tied with DK, in fact), one of four Chinese teams in the top six (and the two who finished ahead of them disbanded following the tournament).

If you're looking for a team with momentum, IG were the winners of the very last LAN tournament to take place before TI4, ESL One Frankfurt, where they defeated Evil Geniuses in the finals. IG also recently dealt DK a surprisingly lopsided defeat at WPC-ACE, winning a Best of Seven final by a score of 4 games to one.

Chances Of Winning:

IG is a team with few flaws and one of the strongest challengers to DK's claim of supremacy. If DK takes a fall in a surprising upset, IG would become China's best hope to take The International, and a top 4 finish seems almost a certainty.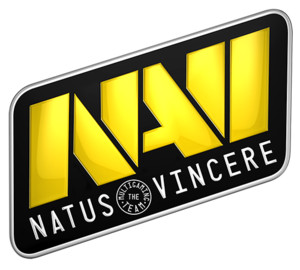 Natus Vincere.EU (Na'vi) - TI1 Champions

Roster:

Carry: XBOCT (Ukraine)
Mid: Dendi (Ukraine)
Offlane: Funn1k (Ukraine)
Farming Support: Puppey (Estonia) - Captain
Hard Support: KuroKy (Germany)
Coach Goblak (Ukraine)

What You Should Know:

No Western team has been more consistently successful at the International than Na'Vi, who have ridden unique strategies and highly-skilled players to high finishes at all three past events. They won the original event, then finished second to IG at TI2, and also took second place to Alliance at last year's tournament, in a series that literally came down to the last seconds of the last game in order to determine the winner.

Dendi is perhaps the best solo mid player in the Western scene. He's also probably DOTA's most popular player, and has more Twitter followers than the Ukrainian national soccer team, which I understand it a big deal. However, the book on both him and Na'vi's carry player XBOCT is that both sometimes take massive risks at inopportune times.

Puppey is considered the most-well rounded player in Western DOTA, able to play any role and most heroes, but he especially excels in a jungle role, most notably as Enigma. He is also thought of as one of the best drafters in the game.

Coach Goblak, until recently a member of RoX.KIS, is considered one of the best and most innovative support players in DOTA, and also one of the game's master strategists..

Chances Of Winning:

Na'vi has finished no worse than second at every single International thus far, including winning the initial event against what was then considered the strongest DOTA team in the world, EHOME. While their play leading up to TI4 hasn't been very strong, you'd be a fool not to consider them a serious threat to win the entire thing.



Newbee

Roster:

Carry: Hao (China)
Mid: Mu (China)
Offlane: xiao8 (China) - Captain
Farming Support: Banana (China)
Hard Support: SanSheng (Macau)
Coach Sydm (China)

What You Should Know:

Newbee was formed as a second attempt at a Chinese "Dream Team" in the wake of DK's re-shuffle, featuring the best players from several other Chinese teams, mainly the now-dissolved TongFu, which actually finished fourth at TI3.

The team underwent several reshuffles after forming, and, perhaps in part due to still finding their chemistry as a team, only had significant finishes in three tournaments this year. Some feel that this team was invited to TI4 based on the players' past performances at TI3 on other teams, and not because of anything Newbee has accomplished so far. That's not to say Newbee is not worthy, they've been described as "TongFu with a better offlaner", which means they're already considered a better team than the one that finished fourth last year.

Newbee's chief strategy for victory is the fact that they can draft creatively due to the wide and overlapping hero pools available to their mid, offlane, and carry players. They also aren't afraid to switch roles after drafting, and use this to make it hard for opponents to reliably set up the best lanes to oppose them. Their hero of confusion of choice is Mirana, who can be played effectively as a mid, carry, offlaner, or support, and who all members have some experience with.

Chances Of Winning:

Newbee started slowly, failing to qualify for the first tournament they entered shortly after forming, but have come on stronger in recent months. They still don't seem to have the secret to beating DK, but they'll almost certainly make the top ten, and top four or five is a very real possibility. They will also have to show that they have become more than the teams they came from, and that means defeating Alliance and Na'Vi, something their players were unable to do under different flags at last year's event.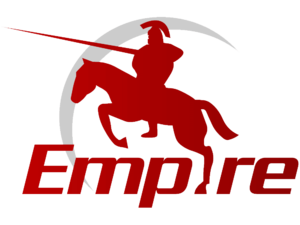 Team Empire

Roster:

Carry: Silent (Russia)
Mid: Resolut1on (Ukraine)
Offlane: Mag~ (Ukraine) - Captain
Farming Support: VANSKOR (Russia)
Hard Support: ALWAYSWANNAFLY (Ukraine)

What You Should Know:

Empire's current roster has won seven of thirteen tournaments that they've entered since the current roster was formed late in 2013, and finished no lower than third in five more. The lone remainder? A lowly fourth place.

Chances Of Winning:

This is the team that not enough people are talking about, as they've proven that they can hang with the best teams in the world in multiple tournaments. They've yet to come up against many of the Chinese teams (although they finished second to DK in Star Ladder season 9), which might be their undoing. If they go on a hot streak, which is entirely possible, they could shock the world and even make the top four.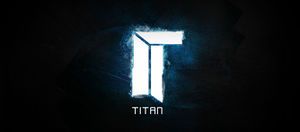 Titan E-Sports

Roster:

Carry: kYxY (Malaysia)
Mid: NWG (Malaysia)
Offlane: Ohaiyo (Malaysia)
Farming Support: Net (Malaysia)
Hard Support: XtiNcT (Malaysia) - Captain

What You Should Know:

Since losing Mushi to DK and leaving the Orange E-Sports organization after finishing third at TI3, Titan has attempted to replace his spot on the squad three separate times, with the first two both being released shortly after they were brought in due to not fitting in with the team chemistry. NWG was the final replacement.

Titan has quietly dominated the Southeast Asian DOTA scene, finishing 1st in seven of nine events, to go with a second and a third. However, as mentioned before, these events featured none of the top East or West teams, as most of them were limited to SEA teams as part of an ongoing attempt to raise the profile of DOTA in an area mostly dominated by Starcraft in the E-Sports arena.

Chances Of Winning:

This may be essentially four of the players from last year's third place team, but the one missing person from that team is not one that is easily replaced, and no disrespect to NWG, but he isn't on Mushi's level. There is a chance for some round robin upsets, but they're a longshot to make it into the top ten.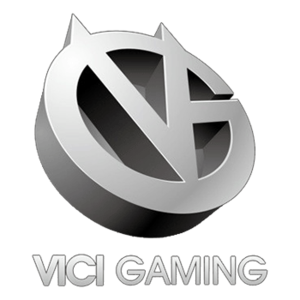 Vici Gaming

Roster:

Carry: Sylar (China)
Mid: Super (China)
Offlane: rOtk (China)
Farming Support: Fenrir (China) - Captain
Hard Support: fy (China)
Coach QQQ (China)

What You Should Know:

rOtk, similar to Fnatic's Trixi, is infamous for his overly aggressive play in the offlane. Often, if an offlaner dies after overextending to chase kills, it is referred to as "playing rOtk-style".

Vici Gaming is the only Chinese team at this year's International who has never attended the event until this year (excluding Newbee, which only formed after last year's tournament). They were eliminated in the Eastern qualifiers last year.

Vici has not won any major tournaments this year, but has placed decently, including several third place finishes against much more experienced competition. Most recently, they finished behind only EG and Team DK in The Summit, and were one of only two Chinese teams (the other was eventual champions Invictus Gaming) who qualified for ESL One Frankfurt, to compete against six of the top Western squads, all of whom are in this tournament.

Chances Of Winning:

Vici Gaming may be the fifth or sixth-best Chinese team in the tournament, but that puts them on more-or-less even footing with the rest of the field. Anything less than a top ten finish would be shocking.


---


And that's my guide to what you should be looking out for at this year's International. I'll be watching, will you?

And don't worry, 4PC will be back next week. I'm sure there will be other news by then, right?



411 on Twitter!
Quizmaster's Twitter
http://www.twitter/411mania
http://www.twitter.com/411games
http://www.twitter.com/411wrestling
http://www.twitter.com/411moviestv
http://www.twitter.com/411music
http://www.twitter.com/411mma
comments powered by