411 Games Fact or Fiction 7.10.14: Evolve, The International, More
Posted by Daniel Anderson on 07.09.2014

Are we interested in the Evolve alpha? Are we surprised that Civilization: Beyond Earth is releasing so soon? Is Rob Pardo leaving Blizzard a blow to the company? 411ís Jeremy Thomas and Stephen Randle debate these topics and more!

Hello everyone and welcome to this week's edition of Fact or Fiction. As always, I am Daniel Anderson, and I hope everyone has had a good week. I am back this week after dealing with family issues last week. It is good to be back. This week has seen the start of the International, and little other big news stories. Still, we manage to find things to talk about. Anyway, this week we have 411's Jeremy Thomas going against Stephen Randle. Let's see what they have to say, shall we?


1.) You like the fact there will be a "Newcomer Broadcast" for newcomers, or just non-hardcore Dota fans.




Jeremy Thomas - Fact: I'm not a hardcore Dota player, or MOBA player in general. In fact, I tried it last year, gave it about two hours and said "Yep, this isn't for me. But I still find it interesting. As such, I think the "Newcomer Broadcast" is smart because it lets people who aren't super-into the game watch and follow without being lost. It's not only a move I personally like, it's a smart move because it has a lot of potential to expand interest in the game as people check it out on the Newcomer Broadcast and then give it a try. So it's a win-win, really.

Stephen Randle - Fact: I got a chance to listen to the "Newbie" stream during the Wild Card play-in, and it's a great idea. They try to explain more of the basics of the game, rather than try to fully keep up with the action. It's not a great stream if you get mad at missing kills, but if you've always wondered about what hero abilities do and what it means to "smoke gank" or "double-pull the creep wave", then you will learn so much from listening. Plus, it has some of the most fun casters out there, including PyrionFlax, Shane, and SUNSfan, so at the very least, it's got more than enough hilarious jokes (and lovable accents) to show that not everyone takes DOTA ridiculously seriously.

Score: 1 for 1 - I surprised myself last year by watching a lot of Dota (and actually downloaded the game), but a newbie channel would have been really welcome last year, and I am surprised to see it this year. Having it, in addition to teaching newcomers the terms and basic strategies of the game, also makes Dota seem more user friendly than other MOBAs.


2.) You would be interested in taking part in the Evolve alpha.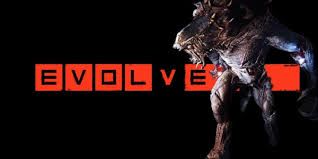 Jeremy Thomas - Fiction: Honestly, not so much for me here. Evolve looks very intriguing to me but I'm not completely sold on the 4v1 style yet and I prefer betas to alphas. Alphas just have too many bugs and kill my interest as often as it piques it. Betas can have their issues but it's a much better look at how the game is shaping up by sheer definition. I wouldn't mind checking out the alpha, but I'm not particularly pushing for it or anything.

Stephen Randle - Fact: On the condition that I can find four other people to play it with me, because Evolve, like Left 4 Dead before it, strikes me as a game that requires people who are actually going to play as a team, and since Evolve also has specific classes, they're going to have to know that as well. Also, I really want to try it because it looks like a great idea and I want to see if they can pull it off with the right amount of balance to the 4v1 combat.

Score: 1 for 2 - I would love to try it out, even as an alpha. This game has attracted my interest since it was first announced, and I really want to try it to see if the 4v1 combat actually works, or if it is broken.


3.) Executive Producer Rob Pardo leaving Blizzard is a blow to the company.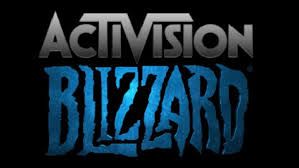 Jeremy Thomas - Fact: The lead designer on vanilla WoW and the best expansion (Burning Crusade)--not to mention Warcraft III and StarCraft: Brood War--walking away? Yeah, I'd call that a blow. Pardo's involvement in Warlords of Draenor was the only reason I was looking at the new expansion with any remote level of interest. We can like or dislike what Blizzard has become under Activision but I always liked Pardo, both as a designer and as a person in how he came off in interviews. I think it's a huge loss for the company, and not what they need right now by any stretch.

Stephen Randle - Fiction: I mean, it'll suck because he's been there for a long time and was big part of WoW's initial design, but Activision Blizzard is a giant corporate megalith, and somebody else will slide into his role pretty easily. At this point in Blizzard's life, what's going to change? WoW is still WoW, DIII's expansion is out the door, SCII's final third is probably almost finished, and Hearthstone and Heroes of the Storm are well into development. At worst, the new person might reboot Titan again, but since we still have no idea what that is, maybe it would be a good thing for someone new in charge to possibly add some fresh new direction to the company. Not that that's hugely likely, since like I said, giant corporate megalith. They don't usually change unless it's life or death.

Score: 1 for 3 - At the moment, I do not think it is a huge loss, but if we start seeing Naughty Dog levels of people leaving, it could be a major issue.



---
*~Twitter Break!~*
411Mania
411Games
411Wrestling
411Movies & TV
411Music
411MMA
---
4.) You were surprised to hear that Civilization: Beyond Earth release date was announced for October 24th and not later.


Stephen Randle - Fiction: Not that Civ isn't awesome and this spiritual sequel to Alpha Centauri doesn't appeal to me like no video game has ever before, but the Civ template has existed for decades at this point, so that probably cuts into development time. Also, it has been a few years since Civ V, so I think we're due for another game anyway. I know we haven't seen much but a trailer, but come on, it's Civ, what are they going to show you? The gameplay isn't exactly something you can show off with a bunch of high-energy jump cuts.

Jeremy Thomas - Fiction: This is honestly about when I expected that it would come out. Maybe a little closer to the holiday season, but late October definitely works. They're avoiding getting lost in the holiday rush of big console game releases, and yet still close enough that it will be fresh in people's minds for holiday purchases. I know several people who are already planning to disappear from the world for a few months when this comes out and I have to say it's hard not to want to join them in that.

Score: 2 for 4 - I didn't see this game coming out until November at the earliest. Just was surprised to see an October (even a late October) release date.


5.) The Lindsay Lohan lawsuit against Rockstar will not be settled, but will either get thrown out of court, or ruled against Lohan.




Stephen Randle - Fact: I'm fairly certain parody and fair use are still legally protected in America, so this has as much chance of succeeding as that guy who's suing ESPN because they made fun of him for sleeping at a Yankees-Red Sox game. More importantly, Lindsay, honey, if you think that girl is a close approximation of you, then you really need to take a long look at your life and get some help.

Jeremy Thomas - Fact: I don't have the hatred or disdain for Lindsay Lohan that some do, but she's gonna lose this. I don't see her settling because Rockstar has a (excuse the pun) rock solid defense here called parody/satire laws. If they were to settle it would open them up to have to do so in the other lawsuit they have pending against them for similar reasons and would force them to limit what they do in future games because the precedent is there. There's nothing that Lohan's team can argue here to beat the parody and satire protection, meaning she's probably going to drop the suit in short order.

Score: 3 for 5 - I do not think that anyone expects this lawsuit to go anywhere but Lohan. If she keeps pushing this, I hope Rockstar will countersue and win.


6.) Murdered: Soul Suspect developer Airtight Games closing surprised you.




Stephen Randle - Fiction: Maybe a little because it happened so soon after release, but their previous games were nothing anyone's probably ever heard of and all the reviews of Soul Suspect were pretty disappointing. It's a shame when game studios close, but sooner or later, you've got to put out something that people actually buy and enjoy. Soul Suspect was probably their big "make or break" moment, and it looks like it might end up being the latter.

Jeremy Thomas - Fiction: No game company closing surprises me anymore. Any company short of EA, Rockstar, ActiBlizzard, Ubisoft, WBIE or Bethesda could probably shut down tomorrow and I wouldn't bat much of an eyelid. It's just the way of the industry these days, as sad as it is to say. My best to the employees of Airtight and I hope they find work elsewhere.

Score: 4 for 6 - I am generally not surprised when a company goes under because, generally, we can see it coming. This one I did not see coming. I am sorry to hear it though, because I think Soul Suspect could have been another Assassin's Creed franchise where the first game has issues but a good premise and the sequel makes the franchise take off.

Bonus Question: Feel free to talk about whatever you choose. I am still playing recent Steam Sale purchases.

Stephen Randle - Well apparently I somehow slid into the role of 411 Games' Official DOTA correspondent, so let me take a moment to mention my extensive preview of the DOTA 2 International 4, which is a must read if you want an introduction to the weird and crazy world of one of gaming's most popular MOBAs. Also, I'll be posting daily recaps to 411 every day of the tournament, so check back every night if you want easy-to-read coverage of the day's results!

Jeremy Thomas - 24: Live Another Day ends its season next week and I'm so excited for it! I'll stay spoiler-free here, but if Jack doesn't top his mid-season defenestration incident (defenestration is such a fun word) then I will be highly shocked and a little disappointed.

That wraps up this week's edition of Fact or Fiction. Stephen and Jeremy went 4 for 6 agreeing as more then they disagreed. As always, I will go ahead and talk about Co-operative Multiplayer. Here is last week's show, and I hope you will join us for the live broadcast:



I hope everyone has a good week, and until next week, happy gaming.

comments powered by