411 Games Fact or Fiction 7.17.14: Destiny, Sega, More
Posted by Daniel Anderson on 07.17.2014

Are we interested in the Destiny beta? Will we get Homefront: the Revolution anytime soon? Is Sega making a mistake by not offering games on the Wii U Virtual Console? 411's Todd Vote and Stephen Randle debate these topics and more!

Hello everyone and welcome to this week's edition of Fact or Fiction. As always, I am Daniel Anderson, and I hope everyone has had a good week. Is anyone other than Randle and I watching The International? It is a very entertaining video game tournament that you do not have to play Dota to enjoy. If you have a chance, I hope that you check it out. Anyway, this week we have 411's Todd Vote going against Stephen Randle. Let's see what they have to say, shall we?


1.) If you owned an Xbox One, you would pre-order titles through the Xbox Live marketplace.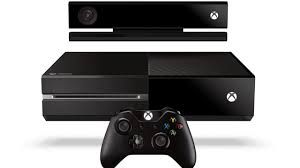 Todd Vote - Fiction: While my stance on digital downloads has softened recently, I still like the idea of having a physical copy of my game. What happens if my Xbox One breaks (it is Microsoft afterall), and for whatever reason, I am unable to recover my Xbox Live account? I'm out hundreds of dollars because I can't get those digital games back. I like the idea of the deals you get on digital downloads, but I'm not ready to pay full price for a digital game. Still risky to me...

Stephen Randle - Fiction: I don't pre-order. For physical copies, it's a useless waste of time, because I've never had a problem picking up titles I want, even collector's editions, and this is doubly true with digital titles, because they can't possibly run out of copies. Well, unless there's a discount involved with a title I know I'll be buying anyway. I mean, that's just good sense.

Score: 1 for 1 - I haven't preordered a game in at least two years, but probably more than three. There just doesn't seem to be a huge need to preorder a game anymore, because the days of stores running out of copies of games are pretty much over. I no longer have to preorder a game to get a copy at launch. I'm sorry, but a bonus map or costumer for a character is not enough reason to get me to preorder.


2.) You are going to try out the Destiny beta.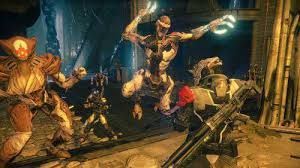 Todd Vote - Fiction: I really have very little interest in Destiny. The game looks cool, and I truly hope it can live up to all the hype. But for me, it just hasn't really grabbed my attention yet. I can't really even explain why the game doesn't grab my attention, as similar titles have piqued my interest. Tom Clancy's The Division being one such similar title.

Stephen Randle - Fiction: I would like to, but my gaming time is full up with Marvel Heroes, plus the Heroes of the Storm alpha, plus trying once again to see if I can actually play DOTA (hint, I can't), and frankly, I'm probably going to play it when it comes out, so I'd rather wait and be surprised by the content, and have my accomplishments stick around longer than the next patch and server wipe.

Score: 2 for 2 - I wouldn't say no if someone offered me a beta code, but I am not going to seek it out either. Like Todd said, for some reason I am not excited about the game. The feeling of not wanting to wait just isn't there for me.


3.) It is a mistake for Sega to not offer any games (like Sonic, Altered Beast, Golden Axe, etc) for the Wii U virtual console.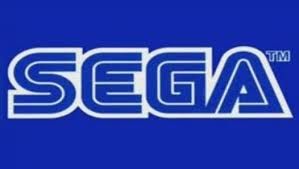 Todd Vote - Fiction: Just because they aren't there yet, doesn't mean they won't be in the future, right? Maybe it isn't cost effective for Sega to offer these titles on Nintendo's console. There are any number of things that could render this as an unviable option for Sega.

Stephen Randle - Fact: This is, of course, assuming that they aren't working out any deals to try and get stuff onto PS4 and XBOne, because as a software-only company, Sega must see the benefits of getting their archives of beloved software out to the consumer. I would assume there's something behind the scenes we aren't aware of, maybe Nintendo was being too restrictive or something, but otherwise, I don't see why Sega titles aren't popping up somewhere, anywhere, for people to pay good money to play.

Score: 2 for 3 - It makes no sense to me unless, like Randle said, they are working with Sony or Microsoft to get the games onto their consoles. It seems like an easy way to make some money to me.



---
*~Twitter Break!~*
411Mania
411Games
411Wrestling
411Movies & TV
411Music
411MMA
---
4.) With all the resignations and work stoppages, we will not see Homefront: Revolution anytime soon.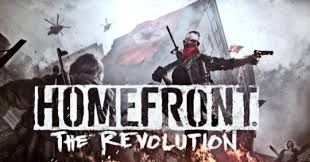 Stephen Randle - Fiction: The game was well into development when Crytek picked up the license from the THQ fire sale, by Crytek, in fact, which is why they made the purchase. The game may be their last gasp before giving in to bankruptcy, but they will get this out the door in one last-ditch attempt to save themselves and maybe make some money.

Todd Vote - Fact: The way things are sounding, we may not even get another game from Crytek at all. I hope they are able to right the ship and continue on with their business. It would be a shame to see yet another studio close and more people lose their jobs.

Score: 2 for 4 - I would be surprised if the game comes out next year. If the company does close, I can see it just being shelved and written off.


5.) You would have liked to see a different character than Maya be the next character released for Killer Instinct.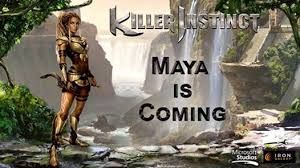 Stephen Randle - Fiction: They've already got Fulgore and the skeleton guy, I'm pretty much satisfied with the roster. It's not like KI has a hugely deep roster of fighters to add anyway, this isn't Marvel vs Capcom.

Todd Vote - Fiction: HELL NO! Maya is my absolute favorite character in the whole franchise, I am super excited that she will be the next character. Cinder would have been nice, considering the tease at the end of the TJ Combo reveal, but who cares? We get Maya! This doesn't mean we won't get Cinder, I mean we didn't get an official reveal for Maya like we have the other new characters, so maybe this was just something "new" for the EVO fans.

Score: 3 for 5 - I tend to feel the same as Randle here, but I am glad to see the game is still getting new fighters on a regular basis.


6.) Neversoft merging with Infinity Ward, while sad, is overall not a huge deal for gamers.




Stephen Randle - Fact: They were basically merged already, now they're just consolidating into a single office space. It's not like we were going to get a new Tony Hawk or Guitar Hero out of Neversoft anyway, both franchises have been essentially mothballed. Plus, this infuses some new blood into the new Infinity Ward just in time for them to rev up development for their turn at Call of Duty. Honestly, this is the best thing for both companies and gamers. It's rare that you see that.

Todd Vote - Fact: Pretty sure nobody is going to notice any difference in the new company. They are still stuck under the Activision thumb, so they will just continue to churn out a Call of Duty game every three years.

Score: 4 for 6 - I used to love Neversoft's logo/mascot, but I would rather see them merge with a bigger studio then go out of business altogether.

Bonus Question: Since I gave Todd a KI question, I will throw one in for Randle. Which team do you see coming out on top in The International this year?

Stephen Randle - Well, since Todd won't likely have a real answer, my heart wants EG to win and establish North American DOTA as something to be feared, but my head knows that as long as Team DK is still in, they're still the team to beat. Also, just like last weekend, starting Friday, I will have daily recaps on 411 of all the action of the DOTA 2 International Main Event, from the Upper and Lower Bracket Finals all the way to the Grand Finals, where one team is walking away with over five million dollars for first place.

Todd Vote - Googles "The International"… Nope, I got no clue at all…

That wraps up this week's edition of Fact or Fiction. Stephen and Todd went 4 for 6 agreeing as more then they disagreed. As always, I will go ahead and talk about Co-operative Multiplayer. Here is last week's show, and I hope you will join us for the live broadcast:



I hope everyone has a good week, and until next week, happy gaming.

comments powered by