Single Player Campaign 7.23.14: DOTA 2 International Recap
Posted by Stephen Randle on 07.23.2014

It's been a wild couple of weeks of DOTA, and 411's Stephen Randle is here with a roundup of the major stories that went down at The International!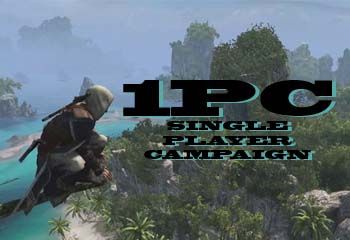 Greetings, and welcome to another edition of Single Player Campaign, where I ditch the restrictions of 4PC and talk about stuff that just doesn't fit the format. This week, we will revisit, for the final time this year (I promise), the DOTA 2 International Championship, which took place over the past two weeks in Seattle. I don't know if you've been following along with our coverage or not, but rest assured, it has opened the door to even more DOTA-related work in the future, so you should consider yourselves lucky.

If you haven't been paying attention until know, you should know that congratulations are in order for the ultimate champions of TI4, Newbee, the Chinese "dream team" who outlasted all other to claim victory, and with it a prize of over five million dollars. And with that said, here's a few observations of some of the big stories to come out of TI4. I don't want to call these categories "Winners" and "Losers", because that's not entirely accurate, but it's so hard to find appropriate terms that work in a headline. Instead, just think of this as things that went really well, and some things that could have gone better.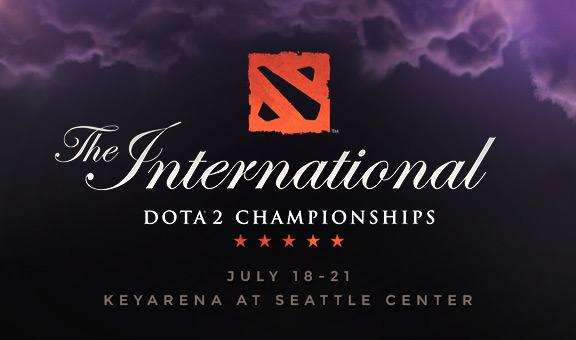 And just in case you missed it, here's the final standings for The International 4:

Final Standings and Payouts

1st - Newbee - $5,028,308
2nd - Vici Gaming - $1,475,699
3rd - Evil Geniuses - $1,038,455
4th - Team DK - $819,833

5th/6th - LGD Gaming/Cloud 9 - $655,866
7th/8th - Invictus Gaming/Natus Vincere.EU - $519,227
9th/10th - Team Liquid/Titan E-Sports - $49,190

11th/12th - Alliance/mousesports - $38,259
13th/14th - Team Empire/Fnatic - $21,862
15th/16th - Nathus Vincere.US/Arrow Gaming - $0

Ups




ESP(orts)N

Sure, it was only the Grand Finals, and it was only on ESPN 2 and 3 instead of the main channel, but the very fact that ESPN aired any part of the International at all was a huge step forward for e-sports in general getting more attention as a legitimate force in popular culture. Hey, if the World Series of Poker can take off and become an accepted form of televised "sports", why not DOTA 2?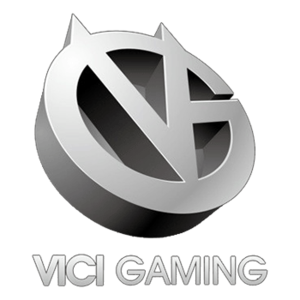 Vici Gaming

I mean, obviously Newbee were the real winners, but they were a Chinese "Dream Team" who were assembled to win. Second place would have been a disappointment. Meanwhile, Vici Gaming was a second-tier team at last year's International, eliminated in the regional qualifiers. The team lineup was shuffled, bringing in respected veterans rOtk and Super, who had been removed from Team DK. Vici played well enough to earn a direct invite to TI4, but most experts predicted they'd have trouble getting farther than a top ten finish. Instead, Vici showed it could hang with both its fellow Chinese teams and their long-term conservative strategies, and the Western teams with their aggressive, hyper-efficient farming and pushing lineups, and they rode it to the #1 seed in the round robin, and eventually a second-place overall finish. And a big part of their strategy was this next guy...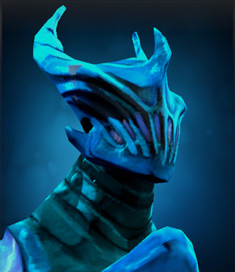 Razor

Razor was a hero who saw almost no use in the meta game leading up to TI4, outside of instances where he's a hard counter to some specific hero choices. However, the minute TI4 began, a strange thing happened: everyone was picking Razor. Part of the reason was that Razor is a hero who isn't overwhelming good, so he's unlikely to be banned out, unlike heroes that were popular parts of the meta headed into the tournament, like Lycan (which was basically 100% picked or banned during TI4, and at least 90% of that was bans), Brewmaster, and Batrider. However, Razor's ability to clear creep waves and use his upgrade to help tale down towers worked well with popular pushing heroes Shadow Shaman and Death Prophet to create super-aggressive lineups that put opponents on their back foot right away and hopefully never let them recover. That is, if everything went correctly, but we'll get to that.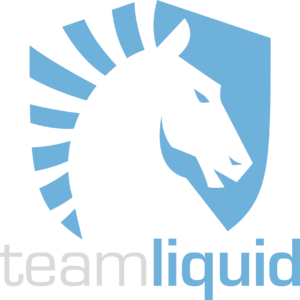 Team Liquid

Liquid had the honour of being the top finishing North American team at last year's International, which they earned by beating the odds thanks to a spectacular performance against LGD Gaming that let them beat the strong Chinese team and squeak into eighth. However, roster changes following TI3 caused the team to fall into disarray, leading to problems with internal chemistry and a public war of words between players, and yet another sudden roster change. All that strife meant that when invites to TI4 were handed out, despite their top eight finish the year before, Liquid's was nowhere to be found. Forced to fight their way through the qualifiers, Liquid again came up just short, as North American Rejects (who went on to become Na'Vi.US) beat them to earn the direct invite, leaving Liquid the longest, hardest road to TI, facing off against three other wild card teams for the final remaining spot in the tournament. However, the team came in having switched around their expected player roles, with a clear strategy that they stuck to, and they proceeded to fly through the wild card and never looked back. High-profile early wins against powerhouses like Team DK and Invictus Gaming carried Liquid into a top ten finish, one that nobody would have predicted, and along with Evil Geniuses, showed that North American DOTA has progressed to the point that it can compete with the very best in the world.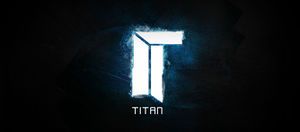 Titan

Coming out of what is perceived as DOTA's weakest geographical region, SouthEast Asia (SEA), not much was expected from Titan, despite fielding a roster containing four of the five participants from the third-place finishers at TI3. This was mostly because the fifth player was Mushi, who was considered one of the best players in the world, and who was seen, rightly or wrongly, as a large reason why the team had been so good. Titan dominated the SEA tournament scene, which earned them a direct invite to TI4, but most figured they would finish outside the top ten. However, they caught many teams by surprise early in the round robin, and
Tournament payout structure



Newcomer stream

For the first time, DOTA took a step towards garnering a more mainstream fanbase, introducing a live stream of games dedicated to explaining some of the many intricacies of the game that the usual, more "in-the-know" streams tend to take for granted that viewers are already aware of. It wasn't perfect, because the game really has some incredible levels of complexity, but it was a great effort that, at the very least, helped introduce the teams, players, and heroes to a wider audience. Plus, it utilized some of DOTA's most colourful and funniest casters, making it an enjoyable experience even if you already know everything there is to know about the game.



Worldwide pro scene diversity

If this year proved anything, it's that when it comes to the top teams in the world, professional DOTA has become an Any Given Sunday situation. Sure, we ended up with an all-Chinese final for the first time, but we saw strong performances out of the North American and SEA teams, and the fact that most of the top ten wasn't decided until the very final set of matches, and still resulted in a three-way tiebreaker to determine the last two spots, showed that the field was a lot closer than it has been in years past. Also, unlike previous TI's, there were no undefeated teams, and no winless teams. All this led to an International that was nearly impossible to predict, and that meant some incredibly exciting games at all stages of the competition, as teams had to go all-out from the very beginning, with no true "easy" wins.



Hero pool

There are over a hundred heroes in DOTA 2. Some of them aren't available for the drafting mode used in The International due to being newly introduced or having balance issues introduced during recent patches that need ironing out, but there are still a ridiculous number of heroes, all unique, that could see play during a given tournament. And while many teams relied on a sampling of the tried-and-true most popular picks, by the end of TI4, nearly every single hero in the game, outside of a small handful, had been used at least once, for the highest percentage of hero use at a TI so far. What this means is that we had a lot of unique games and strategies, and that will help the game evolve. After all, why have heroes in the game that nobody uses?

Downs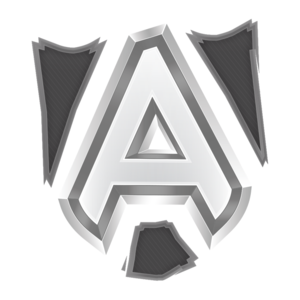 Alliance

Last year's TI3 Champions didn't just dominate when they won the tournament, they wrote the blueprint for the meta at the time. However, over the past year, patches to the game eroded some of their key strategies, and while they were still successful coming into TI4, they certainly weren't as dominant. And things only got worse for the defending champs, as an perceived over-reliance on key heroes Io and Nature's Prophet led to one or both of them being repeatedly banned against them during the round robin stage, and without their safety net, the Alliance were forced to scramble for a back-up strategy. As a result, they failed to even make the top ten (although they almost played their way back into a tiebreaker, that was more the result of other teams dropping back to the pack than any major success on their part), and underlined what was a disappointing result for European teams in general, as four of the bottom six teams came from that region. This was a shock, given that at least year's TI, European teams had been surprisingly ascendent, and many had predicted top ten finishes for the majority of their entrants.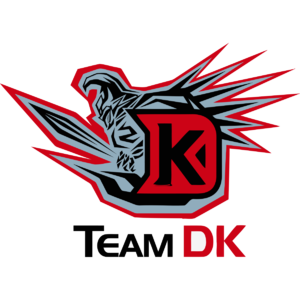 Team DK

All right, so fourth place is a result that a lot of teams would have killed for, but Team DK wasn't most teams. They have been a traditionally strong performer that had, for whatever reason, still not managed to place highly in an International. This year, they had looked to win going away, massively shaking up the roster after TI3 and assembling arguably the best players in the Eastern scene. They won an astonishing number of tournaments leading up to TI4, and were thought to be massive favourites going in. However, at times they looked less like a well-oiled machine of world-beaters and more a confused mess, most notably nearly being beaten by a then-winless Arrow Gaming, dropping early matches to teams considered markedly inferior like Titan and Liquid, and in the Main Event, losing a game to LGD where they had amassed a supposedly insurmountable lead and failed to close things out. The real disappointment for DK, however, is that they failed to win TI4 in what was the last game for veteran support LaNm, and rumours have been swirling that hard carry BurNing might also hang it up, meaning that the new DK will almost certainly be weaker than the one that finished fourth this year.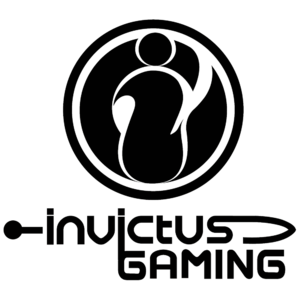 Invictus Gaming

Another Chinese team disappointed in their finish has to be Invictus Gaming, the former TI2 Champions. After a decent round robin where they fell off towards the end, IG held all the cards going into the playoffs for an Upper Bracket seed, but were unseated in the seeding rounds by Newbee, and then promptly eliminated by the lower-ranked LGD Gaming in the first round of the Lower Bracket. While this was going on, rumours of dissension within the team percolated, and it seems that there's a good chance that this may be the end of IG's roster in its current form.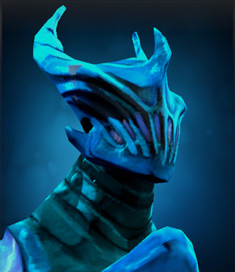 Razor

I know, I know, we already talked about this guy, but there's more to the story. Despite being the most-picked hero of the tournament, Razor's win percentage was terrible. Remember how I said he wasn't quite good enough to earn bans, and his success required a strategy that worked out perfectly? Well, it turns out that strategy was harder to implement than most teams could handle, especially since Razor had been in such limited use up until TI4. Pretty much the only team to utilize Razor successfully was Vici Gaming, and they were so reliant on that single pushing strategy, that once Newbee (and a couple other teams during round robin, which begs the question, why didn't everyone do that) decided that it actually was worth it to first-ban Razor against them, well, they got steamrolled in the Grand Finals. Usually the most-picked hero gets some sort of balance patch after TI, due to it obviously being overpowered if so many were willing to risk their tournament lives on him, but it seems like Razor may get away with nothing (although a secondary part of the strategy, Shadow Shaman, could definitely see some changes).



Goblin Techies

The newest hero to be added to the roster, this crowd favourite was introduced during the All-Star Game, and I think its presence was best summed up by this gem from commentary: "This is every pub game you'll play for the next forever". Techies are certainly a beloved joke hero from the original DOTA, but they have almost no chance of making it into serious play any time soon, which is a shame, because there were other, more useful heroes, that could have been ported over ahead of them.



1v1 Solo Mid Championship

Billed as the ultimate test of solo skill, this tournament took place during the wild card playoffs, and were barely mentioned. Plus, the format of 1v1 meant that games would end the instant someone got a single kill, which led to a slew of super-fast matches that featured about thirty seconds of real action. For the future, it would be nice to see this part of TI in a more prominent role, possibly on the main stage, with a trophy presentation and all the bells and whistles.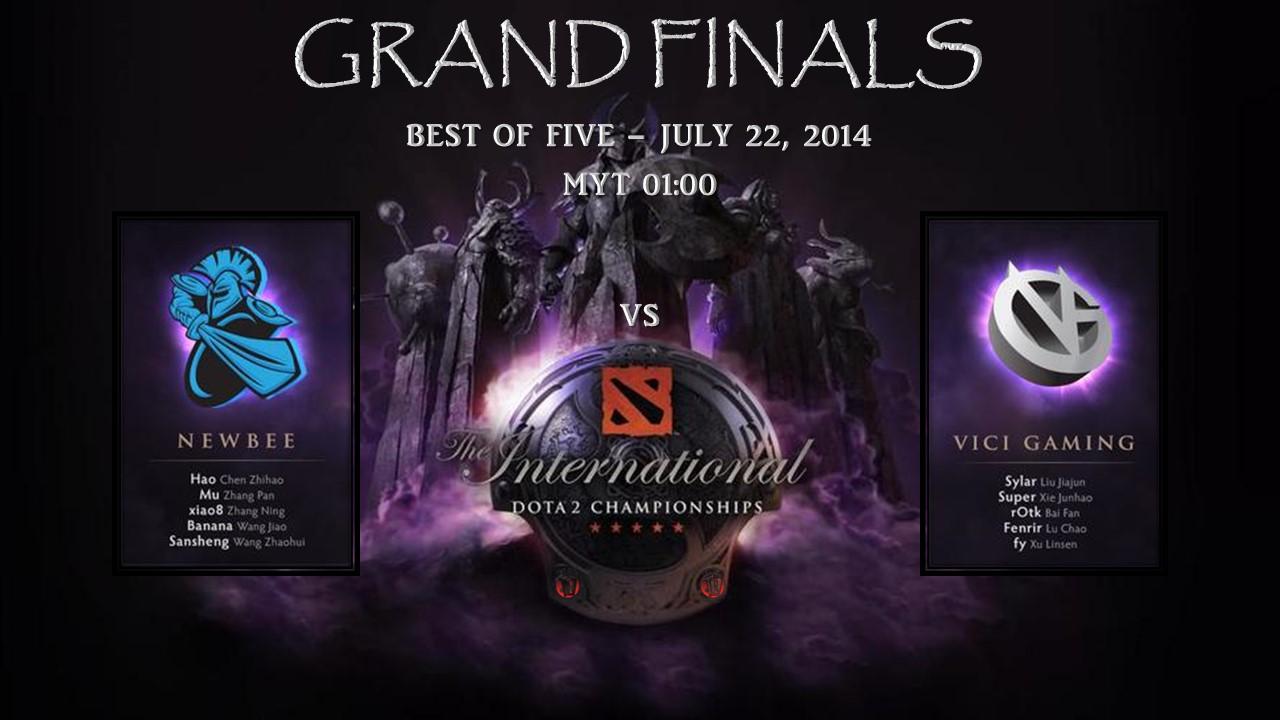 The Grand Finals

It was a well-deserved victory by Newbee, who appeared dead-set on steamrolling their way through after a tepid performance in the round robin. However, in terms of an event that could have showcased DOTA to the general public, especially with the aforementioned ESPN coverage, it was a series of quick squashes that left a lot of people feeling unfulfilled. It's not anybody's fault, but it's unfortunate that we couldn't have had a final series like TI3's Alliance-Na'Vi matchup, which went five games and were full of action, complete with a last-minute base race where split-second clutch plays made the difference between victory and defeat. Nobody will grudge Newbee doing everything they had to in order to claim victory, but it's too bad it couldn't have been more exciting.

---

All in all, it was a pretty great tournament with lots of DOTA played, lots of big plays, and lots of unforgettable moments. Just wait until next year, for TI5, where they'll have to top it.

Once again, congratulations to Newbee, and we'll see you again with your regularly scheduled 4PC next week!

411 on Twitter!
Quizmaster's Twitter
http://www.twitter/411mania
http://www.twitter.com/411games
http://www.twitter.com/411wrestling
http://www.twitter.com/411moviestv
http://www.twitter.com/411music
http://www.twitter.com/411mma

comments powered by