The 8 Ball: Top 8 Collector's Edition Games
Posted by Marc Morrison on 08.12.2014

From Assassin's Creed 3: Limited Edition and Modern Warfare 2: Prestige Edition to Halo 3 Legendary Edition and more, 411's Marc Morrison ranks his Top 8 Collector's Edition Video Games!



Top 8 Collector's Editions



Welcome all to another edition of The 8 Ball! This week the topic is on collector's/special edition's/limited editions of games. I'm a big fan of stuff like this, provided it has an actual function in the game or in real life, or nets you cool items in the game. Also, this 8 Ball (games) section is going through a slight shift in format, to try to bring it more in line with the others. Some sections have been taken out, while others have been added. Hopefully you enjoy:



Just Missing The Cut




Diablo 3

Starcraft 2

Fallout 3

BioShock 2

Tales of Vesperia



#8: Halo 3 Legendary Edition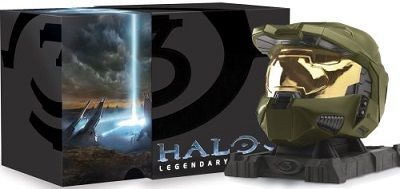 Halo 3's special edition was cool solely by virtue of the Master Chief helmet that was included in the game. It came with the usual bundle of assorted extra content like behind the scenes, interviews, etc., but only big fans care about that. The helmet was a tangible good that you could wear! Provided your head was the size of your fist. In one of the classic blunders (to me), the helmet wasn't full-sized. It was smaller than people expected, which was a bummer. Although it did spawn innumerable photos of cats wearing the helmet (I'd be WAY more into Halo if that was the actual game), it seemed cheap to not make it a real item for people.



#7: Infamous 2: Hero Edition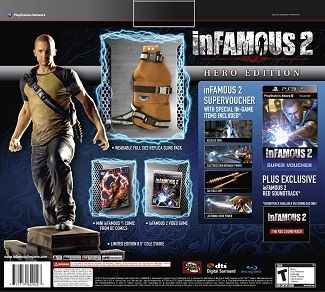 Statues are dumb, plain and simple. Most times they exist to only add weight to a special edition, but nothing ever good comes from it. And in certain cases (BioShock 1), the figures can get damaged, rendering the idea of a collector's edition moot. Infamous 2 does have a statue with it yes, but it also has Cole's backpack/slingpack thing, which is cool. Having wearable and actually useful gear in a collector's edition is always a nice touch, and they arguably went with the one thing that defines Cole as a character.



#6: Modern Warfare 2: Prestige Edition




Speaking of "wearable and useful gear", we have Modern Warfare 2's special edition with night vision goggles. They weren't great quality, and were kind of flimsy, but still, NIGHT VISION GOGGLES! Also included was a voucher to download a slightly remastered version of the original Call of Duty for your console. It helps to show where the franchise started from, and how far it has expanded (or sunk, depending on your view) since those humble beginnings.



#5: Assassin's Creed 3: Limited Edition




This has another stupid statue like the Infamous 2 set. Once you ignored that though, it came with what I think is a cool addition, the American Flag with the Assassin's Creed logo on it instead. I have the game on PC, and I tracked down an ebay auction of the flag, just to have it on my wall. The Washington notebook also seemed cool, but really, it's all about the flag.



4. Lunar 1 and 2/Growlanser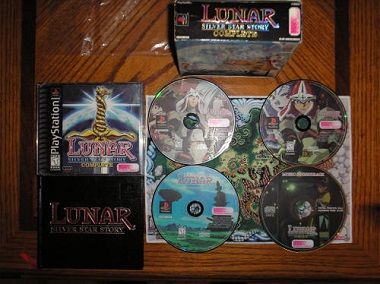 One of the great tragedies of the PS2 era was the closing down of Working Designs. While they were never an especially popular company, their small but rabid fanbase (of which I was one) devoured each game they released for the PS1 and PS2. Working Designs *cared* about putting premium packages together for their games, something game companies like Atlus and Namco learned from. Lunar 1 included a soundtrack, behind the scenes disk, cloth map, hardcover manual. Lunar 2 had much of the same thing, but included a replica Lucia necklace and Ghaleon puppet. Growlanser also had similar content, but also included a replica necklace/ring from the game, as well as a watch. All the Working Designs games were cool back in the day, but none were as cool as the one further down on my list.



#3: World of Warcraft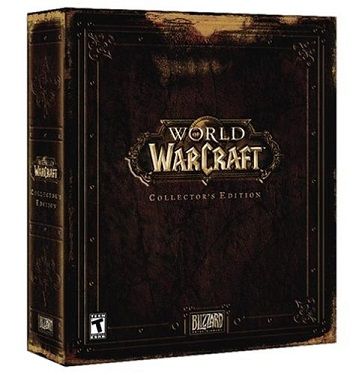 Blizzard special editions are a bit common place now, boasting a soundtrack, hardcover book, behind the scenes dvd, and usually a few digital trinkets to make it special. However, the original World of Warcraft collector's edition remains special, giving the player a choice of three pets that 10 years later still aren't unlockable for normal players. Those are a panda cub, a mini Diablo, or (best of all) a mini Zergling. Who wouldn't want to tool around Azeroth with a pet Zergling following you everywhere? Copies of this edition go for insane amounts of money on ebay and Amazon, as do accounts with those pets on them. Had I know a decade ago it would've been so popular, I would have bought a ton of copies of the CE version and sold them off for thousands of dollars down the road.



#2: Saints Row IV – Super Dangerous Wub Wub Edition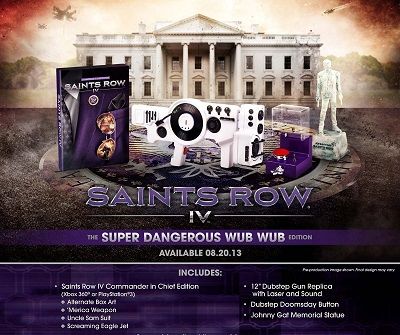 There are exceptions to every rule and Saints Row 4's CE is the exception to the "Statues are dumb" rule. The Gat statue works well for the game, and for the package at large. The Dubstep doomsday button is great also, it's over the top and silly, but so is the game at large. The best thing (obviously) is the replica Dubstep Gun itself though, which is actually made to be played with, unlike certain space marine helmets. The only problem with the edition? It didn't come to PC, it was console exclusive, like most collector's editions. Still, if you bought the game on console, there was only this edition of the game to buy.



#1: Elemental Gearbolt Assassin's Case




I could lie and say I wrote this column for altruistic reasons, or because I do like collectors editions. While that is all true, the dark reason I wrote the column has come to bear. Working Designs made a hyper rare version of Elemental Gearbolt, including the game itself, a gold plated PS1 memory card, and a gold plated PS1 Guncon that all fits into a neat case. When I say "Hyper rare", I mean it. They made 50 of these things, total. 50! I actually have a friend with one of them, Dave. He was a former Working Designs employee at the time and got one during his job. He lost the gold memory card, but that matters not! I would offer him my first born child, a ton of alcohol, or me actually caring about his new games (the NBA 2K series) for his edition. You hear that Dave? The offer is on the table! Just get back to me!


---


For the comments this week, list your rarest piece(s) of gaming, be it console, game, or some other thing. I'll list my two big ones: 1. I have a DTL-H1101 Playstation 1 Debug console. It's a Blue Playstation 1 (as you can see):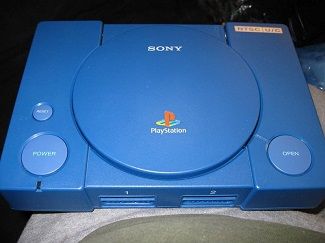 That was used for testing games and the like. And 2. I also have a Debug Xbox.


Next Issue



Top 8 List of Shame games
comments powered by