SPOTLIGHTS
411 Games Fact or Fiction: WWE 2K15, Destiny, Lawsuits, More
Posted by Daniel Anderson on 08.14.2014

Are we interested in WWE 2K15 based on the latest screens? Is it a big deal that Destiny won't carry over beta progress? Are we excited by BioWare's new IP? 411ís Jeremy Thomas and Stephen Randle debate these topics and more!

Hello everyone and welcome to this week's edition of Fact or Fiction. As always, I am Daniel Anderson, and I hope everyone has had a good week. This has proven to be a busy week when it comes to gaming news with the build up to Gamescom. We will discuss the news coming out of Germany next week, but we have plenty to talk about now. This week we have 411's Jeremy Thomas going against Stephen Randle. Let's see what they have to say, shall we?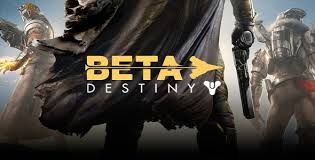 1.) You do not like that any character made in Destiny's beta will not carry over into the full release.



Jeremy Thomas - Fiction: Is this honestly surprising to anyone? I don't have the experience with betas that some do but I've done a fair amount and I don't think I've ever had a situation where my progress carried over into the full release. And Bungie spelled out one of the key reasons why pretty clearly when they said that this would be the case: that the changes instituted since the beta would make characters problematic to port over. Frankly, I was surprised that they even had to announce this and that it wouldn't just be assumed to be the case.

Stephen Randle - Fiction: Nope, that's pretty standard for a beta, especially an MMO-style game like Destiny. No matter how close to complete the beta might be, it's still a beta, and Bungie wants you to experience the entire finished product from the very beginning when Destiny goes to full release. Also, not everyone got into the beta, so it wouldn't really be fair to them. Plus, you don't really want to start your game off with people already bumping against the level cap and endgame content, because then they'll get bored faster and find something else to play.

Score: 1 for 1 - I am surprised that people are complaining about this. Why do people think that the beta is a chance to get a jump on the game? Just was wondering if someone else had a different opinion on the topic.




2.) The recent screen shots of WWE 2K15 has you more interested in buying the game.



Jeremy Thomas - Fact: I was already vaguely considering it, but the screenshots have been very encouraging after what I largely consider to be the disaster of the WWE 2K14 graphics. 2K14 was essentially the slightest of upgrades from WWE '13, and in some cases not even that (hello, Ultimate Warrior). I expected a heavy graphics upgrade for the new one, but even that being the case I was impressed with the early screens. Now, let's qualify this: these are early screens. Until I see a significant number of for-sure gameplay screens and some video footage, I'm not going to hang my hat on those. But is has made me more interested, for sure.

Stephen Randle - Fact: The lack of hair helmets and actual human-looking wrestlers has given me some hope that we'll actually be seeing a WWE game that looks like it belongs on next-gen consoles. I still want to know more about the actual gameplay, because I want to see how 2K is putting their stamp on the franchise, but I'm far more interested than I have been in a wrestling game for quite a while.

Score: 2 for 2 - I am less optimistic. As I said on the last edition of the podcast, I get the impression these screen shots are more animation than they are gameplay. I need to see gameplay to decide on getting the game.




3.) The recent ruling against the NCAA about player likeness rights means we will not get another college sports game anytime soon.



Jeremy Thomas - Fiction: If there's one thing you can say about major organizations, it's that they won't let something silly like a legal ruling get in their way. Not that they'll just ignore the ruling; they'll just go ahead without the likenesses. Because let's be honest; how necessary are actual legit names and likenesses for a college sports game? I realize that the continued transformation of the NCAA into a spectator sport factors in here, but the NCAA players still don't have the name value of the players in the NFL, NBA, et cetera. They can easily use fake names and it will still sell just as well because it's the college/conference names and the bowl names and such that people pay attention to.

Stephen Randle - Fact: I'm pretty sure EA already said they're done with their college football franchise for the foreseeable future, and there hasn't been a college basketball game for a while either. Given that they were basically the impetus for this entire thing, he game companies are going to wait and see how this all shakes out, what kind of extra fees will be in place to pay the players for likeness rights (because that's definitely happening), before they even attempt to dip their toes back in the NCAA water.

Score: 2 for 3 - I do not think we will see any new college games for a while. I feel that it is opening a company up too much to the possibility of lawsuits. Maybe in a few years that will change, but I doubt it.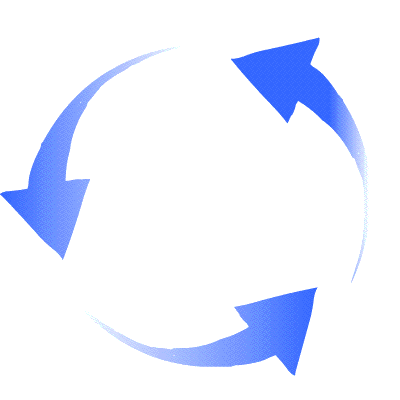 SWITCH!


4.) You are getting interested in BioWare's teased new IP.



Stephen Randle - Fiction: It's too vague, I have no idea what I'm being sold on. I assume we'll get a trailer during EA's Gamescom presser, but that hasn't happened yet (at the time I'm writing this). Teasers are fun, but when it's a new IP, you have no idea what's being teased, so I just end up saying "boy, I wish they'd tell me what game this is already".

Jeremy Thomas - Fact: I'm always interested in BioWare's IPs. That goes without question. I'm not even that familiar with all the teasers and such yet--it's been a busy couple weeks for me--but what little I've seen has been enough for me to go "yep, I'll be paying more attention to that soon."

Score: 2 for 4 - Right now, BioWare is an interesting company to watch. They have made a lot of good games with very little bad games. That isn't to say they are infallible, but they do tend to make games that are popular. Anything new is at least worth a look.




5.) SquareEnix being sued by SNK over copyrighted material is bad news for SquareEnix.



Stephen Randle - Fiction: The material in question is apparently background shots of SNK games inside an SE-published manga, so it's more likely that SE will recall the books, republish them with altered backgrounds that aren't copyrighted material, and maybe pay a small apology fee to SNK to get them to drop the suit. I'm more interested in Life is Strange, the newly announced SE game. It looks interesting, and it gives us another chance to play "will this game come out before Final Fantasy Versus XIII XV?" I vote yes, but only because we've officially heard more about Life is Strange than FFXV since E3 last year.

Jeremy Thomas - Fact: I've read up a bit on the case and frankly, it sounds kind of bad for SquareEnix. I tend to view a lot of lawsuits with skepticism on both sides, but everything I've seen here suggests that Square screwed up by using KOF and Samurai Shodown games. Not only were they not subtle about it, they even included SNK Playmore's name with a copyright symbol to make it seem as if SNK was okay with it (along with many other companies, who they DID get permission from). Maybe there's more to the story here, but it doesn't sound good at all. Unless Square has an agreement with SNK that the latter isn't copping to, this is going to be bad for them.

Score: 2 for 5 - This does look bad for Square. I do not think the company will go under from the lawsuits or anything, but I do think it will cost them some money. It also could cause other, smaller companies, to issue complaints as well if there is other copyright infringement. This is going to be interesting to see how things work out.




6.) The suit filed against Sony regarding Killzone's 1080p graphics could actually have a chance of going to trial.



Stephen Randle - Fiction: I was even more strongly against this until the other day when I found out that a suit by the same law firm against Sega for Colonial Marines "misleading" consumers about the fact that it sucked actually resulted in a payout. If the Killzone suit gets anywhere close to trial, Sony will throw a token amount of money at the plaintiffs to make them go away. That's all the people suing them really want, anyway.

Jeremy Thomas - Fiction: First off, this is kinda silly. Second off, this is a lot of silly. Third off, this is god-damned ridiculous. The user filed suit because the game is advertised as native 1080p, but it's only native 1080p in single-player. Sounds like typical marketing to me. So this is completely and absolutely inane. And that being said, if there is a case of some kind (there isn't), Sony will settle this for pocket change. This will never, ever see the inside of a courtroom.

Score: 3 for 6 - Out of the last few big lawsuits (Colonial Marines and Mass Effect 3 especially) this one seems to have a better case then the others. I am not saying it is a strong case, but it all comes down to the advertising. If there were no disclaimers about graphic quality changing during multiplayer, then this could have legs. That being said, I highly doubt it will get to court.




Bonus Question: Since Sony and Microsoft's press conferences at Gamescom was on Tuesday, what was your favorite piece of news that came out?



Stephen Randle - Well, my least favourite piece of news was Tomb Raider being XBOne exclusive, but I still hold out hope that it's only a limited one. I guess my favourite news from either Sony or Microsoft was probably the announcement of Wild, which looks intriguing and is being done by the guy who made Beyond Good and Evil, so there's reason for optimism. Also, while Tearaway Unfolded might not be the best game in the world, it showing off a lot of creative uses for the PS4 and the controller functions that I hope will be implemented in better games in the future. Dark horse candidate is Hellblade, from the makers of Heavenly Sword (huh...coincidental names, aren't they), which was a fun game, but way too short and simple, so hopefully they've learned for this new IP.

Jeremy Thomas - THE XBOX ONE IS GETTING DLNA AND USB PLAYBACK. Sorry, I've been waiting for this one for-fucking-ever. It's the one thing left that the Xbox 360 could do but the Xbox One couldn't, and I'm ecstatic to see that they've finally gotten around to it. Other stuff in the update (stream TV to SmartGlass, Boot to TV, Friends section) are also very nice.

That wraps up this week's edition of Fact or Fiction. Stephen and Jeremy went 3 for 6 agreeing as much as they disagreed. As always, I will go ahead and talk about Co-operative Multiplayer. Here is last week's show, and I hope you will join us for the live broadcast:



I hope everyone has a good week, and until next week, happy gaming.



http://www.twitter.com/411wrestling
http://www.twitter.com/411moviestv
http://www.twitter.com/411music
http://www.twitter.com/411games
http://www.twitter.com/411mma


comments powered by