411 Games Fact or Fiction: Assassin's Creed: Unity, Saints Row IV, More
Posted by Daniel Anderson on 09.04.2014

Should we be concerned about Assassin's Creed: Unity's two-week delay? Is a new standalone Saints Row IV expansion a good idea? Should Nintendo be releasing a new 3DS? 411ís Sean Garmer and Stephen Randle debate these topics and more!

Hello everyone and welcome to this week's edition of Fact or Fiction. As always, I am Daniel Anderson, and I hope everyone has had a good week. Last week was the start of the college football season, and this week we get the start of the NFL season. It is a great time of the year. Anyway this week we have 411's Sean Garmer going against Stephen Randle. Let's see what they have to say, shall we?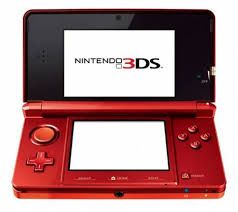 1.) It is too soon for Nintendo to introduce a newer, more powerful, 3DS.



Sean Garmer - Fiction: I say that only because it won't come to the West and Europe until well into 2015, If not holiday 2015. I think a year from now is fine to release another version of the 3DS. If it was coming out this year, I would be pretty upset because I just bought a 3DS in March and would much rather wait and buy this new version instead. I don't that another version of the handheld was really needed, but that wasn't the question that was asked.

Stephen Randle - Fiction: The 3DS is sometimes the only thing keeping that company afloat, it seems. And we've already seen how many different versions since the original DS? Let's see: DS, DS Lite, DS XL, 3DS, 3DS XL, 2DS, and now this new version, and that's not counting any minor hardware upgrades to the same generation. Nintendo basically has a monopoly on the handheld console market, and they have exploited it to their benefit at every turn. In this case, they'll bundle the new one with Smash Bros and make a mint in the process. They may have no idea what they're doing with the Wii U, but they have done pretty much everything right with the DS.

Score: 1 for 1 - Initially I was not liking this news, but the more I thought about it, I decided that it didn't really matter. If Nintendo wants to release a new 3DS then that is up to them. I will not be buying a new 3DS anyway.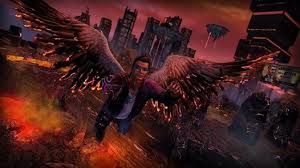 2.) You like how Saints Row 4 is having a new stand-alone expansion.



Sean Garmer - Fact: I like the idea of standalone expansions because it gives fans of Saints Row an opportunity to get another story in the world of SR IV, while also having a few other modes and being cheaper than a full game. It also is a bit more than DLC and can be played whether you have SR 4 or not, that's a win for everyone. I can see this becoming a trend in gaming and I'm sure there are many games out there that could use it.

Stephen Randle - Fiction: I'm actually all for more from Saint's Row, but I'd rather see a new game than another expansion for 4. I get that they pretty much flew over the shark while shooting comically large weapons and playing "You've Got The Touch" with that game, but that was part of the magic of the evolution of Saint's Row. I would love to see how insane they can get with next-gen power behind the franchise.

Score: 1 for 2 - I think this is a good idea. It is a way to get more Saints Row content, without having to put out a new game or DLC. It also can get people to try the expansion and spur interest in the core game if they enjoy the expansion.




3.) You are happier with Amazon, and not Google, buying Twitch.



Sean Garmer - Fact: Simply because it creates competition, which is always good. Amazon can now compete with youtube and other streaming sites as well. It gives people another avenue in which to promote themselves and maybe Amazon will have a different system for people hoping to monetize what they stream and cause Google to change their policy on youtube. Plus Amazon apparently has a lot of bandwidth and help to give Twitch, I don't see how this is a bad thing.

Stephen Randle - Fiction: Don't care who bought it, they weren't giving me any of that money. It's not like Amazon wouldn't have wanted some sort of copyright restrictions just as much as Google, so it's not like that's going to be reversed. I actually don't expect to see too much change in Twitch's day-to-day operation, no matter who owns it.

Score: 1 for 3 - One thing that we have learned from WWE is that without competition, companies get lazy. Competition is always good, because it prevents complacency from setting in. Plus, I see Amazon working out some kind of commission deal with streamers if a person buys the game by clicking a link in the broadcast.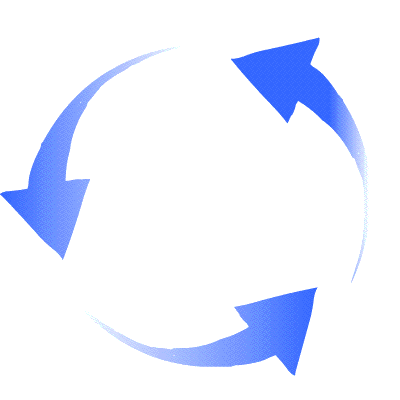 SWITCH!


4.) You like that Splatoon did not end up being another Mario game.



Stephen Randle - Fact: As much as everyone loves Nintendo's first party franchises, they can only help themselves by creating new ones. After all, you can't rely on Mario et al forever, can you? Actually, Nintendo is pretty on-the-ball about making new franchises and mascots pretty much every generation. After all, look how many characters are in the new Smash Bros...and they haven't finished announcing the roster yet! Also, I think it might force them to make Splatoon a better game, since they can't rely on Mario on the cover to sell copies.

Sean Garmer - Fact: Nintendo needs to create new IP just as badly as Sony and MS do. Nintendo has relied far too heavily on Mario throughout the years. Keeping Splatoon away from Mario allows them to be more creative, they can do things that maybe in Mario game they couldn't do because there are no certain expectations for Splatoon on its own. I think this was a great choice by Nintendo.

Score: 2 for 4 - If all Nintendo does is make games with their established franchises, they will be in more trouble than normal. Trying to develop new franchises will only help them out in the long run. Plus, you know that eventually you will see Splatoon characters in Mario Kart and Smash Brothers games.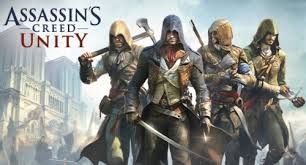 5.) There is no reason to be worried that Assassin's Creed: Unity is being delayed two weeks.



Stephen Randle - Fact: I think we covered this with Dragon Age: Inquisition having a similar delay. Two weeks, in terms of game development, is literally no time at all. If there was something seriously wrong with the game, we'd be talking a multi-month delay. Two weeks means they might have time for a couple small bug fixes, some polish, and probably more likely, a better release date with less competition that's still in time for Christmas.

Sean Garmer - Fact: This is a franchise Ubisoft is very familiar with, and this is only two weeks. They want to polish the game, please do because that means they get more time to make sure the game is perfect upon release. Had this been a new IP maybe you worry a little, but I'm totally confident that Ubisoft knows what it's doing here.


Score: 3 for 5 - I do not think that this is a big deal, but I just wanted to see what other people thought.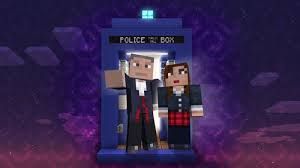 6.) You like that there will be a Doctor Who skin pack for Minecraft.



Stephen Randle - Fiction: Doctor Who sucks and is terrible, and I hope that one day his time travelling results in the entire show accidentally being erased from existence due to some weird paradox. Yeah, I said it. What are you going to do? I don't work here anymore! I don't have to pretend to care about Doctor Who anymore! Bwahahaha!

Sean Garmer - Fact: I love Doctor Who and I love that it has grown into such a global thing that the BBC and Minecraft would get together to not only do one pack, but several. It almost makes me want to play it actually. But I will just settle for getting to see other people using the characters and hoping this gets more people to watch Doctor Who.

Score: 3 for 6 - Hell yeah, Doctor Who in Minecraft will be awesome. Randle, since you have some free time after retiring from writing weekly 411 columns, you have time to finally make good on the deal you made and watch some Doctor Who.




Bonus Question: The first NFL games are starting on the day this column is posted. Any predictions?



Stephen Randle - I predict that I will have time to watch exactly zero games, because I work every Sunday. Also, Peyton Manning will throw for over 6000 yards and 80 touchdowns, because he's clearly some sort of Terminator robot from the future designed to play quarterback forever.

Sean Garmer - We will get a surprise fantasy football stud out of week 1, plus Santonio Holmes is gonna catch some passes.

That wraps up this week's edition of Fact or Fiction. Stephen and Sean went 3 for 6 agreeing as much as they disagreed. For the first time in a few weeks, we had no scheduling conflicts and have a podcast for you to listen to:



I hope everyone has a good week, and until next week, happy gaming.



http://www.twitter.com/411wrestling
http://www.twitter.com/411moviestv
http://www.twitter.com/411music
http://www.twitter.com/411games
http://www.twitter.com/411mma

comments powered by