DOTA 2 International 4: Main Event Grand Finals Results
Posted by Stephen Randle on 07.22.2014

Who became TI4 Champion and won over five million dollars in the final match of the biggest DOTA tournament in the world?

Two weeks, nineteen teams, and a ridiculous number of games later, we are down to the very end. Two teams remain, fighting for the chance to win over $5 million dollars for first place, and the title of International 4 Champion. Vici Gaming was the top seed coming out of the round robin, but had to take the long way to the Grand Finals when Newbee defeated them in the Upper Bracket Semifinals. However, they persevered, taking down tournament favourites Team DK and the dominant North American powerhouses Evil Geniuses to secure a spot in the Grand Final. Meanwhile, Newbee finished the round robin a middling 7-8, but swept a three-team tiebreaker to squeak into ninth position, then dominated the seeding bracket to secure a top four seed, where they beat Vici and EG to earn their spot. Who won? Well...

Main Event Grand Finals


VS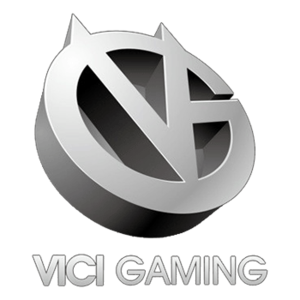 Newbee defeated Vici Gaming 3-1 to win the DOTA 2 International 4

Vici came out strong in Game One and quickly dominated Newbee, who were perhaps a little rusty after having a long layoff since their last game. However, Newbee countered Vici's quick-striking, push-heavy strategy with speed of their own, and after strategically banning out some of Vici's strongest heroes (especially Razor, who was most-picked hero of TI4, mostly due to being a key part of Vici's gameplan), dominated the next three games, including a crushing victory in Game Four that took less than fifteen minutes, to grab victory, the Aegis of the Immortal trophy, and the lion's share of TI4's $11 million prize pool. Congratulations to Newbee, this year's DOTA 2 International Champions!

Final Standings and Payouts

1st - Newbee - $5,028,308
2nd - Vici Gaming - $1,475,699
3rd - Evil Geniuses - $1,038,455
4th - Team DK - $819,833

5th/6th - LGD Gaming/Cloud 9 - $655,866
7th/8th - Invictus Gaming/Natus Vincere.EU - $519,227
9th/10th - Team Liquid/Titan E-Sports - $49,190

11th/12th - Alliance/mousesports - $38,259
13th/14th - Team Empire/Fnatic - $21,862
15th/16th - Nathus Vincere.US/Arrow Gaming - $0

WEDNESDAY: TI4 is over, and in another very special 1PC, we'll run down a summary of everything that went down in the biggest DOTA 2 tournament in the world.
comments powered by