Mortal Kombat Komplete Edition (PC) Review
Posted by Marc Morrison on 07.08.2013

NetherRealm Studios has brought Mortal Kombat Komplete Edition out of the console world in order to give PC gamers a rare fighting game to experience! But how does it stack up? 411's Marc Morrison checks in with his full review!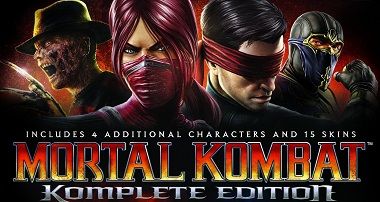 Game: Mortal Kombat Komplete Edition
Genre: Fighting
Players: 1-4
Developer: NetherRealm Studios, High Voltage Software
Publisher: Warner Bros. Interactive Entertainment
Rated M for Mature

This will be a slightly short review compared to a normal one. I'm mainly focusing on how well MK has handled the transition to the PC and how well it is on the platform. Enjoy.

Mortal Kombat has made its way to PC in a slightly bumpy way. People have been weirdly clamoring for a PC port of the game since its original release in 2011, but it's taken 2 years to be ported over. Since then, Injustice has come out. While Mortal Kombat (as a whole) is a better game, there are a few technical hiccups that you might want to watch out for.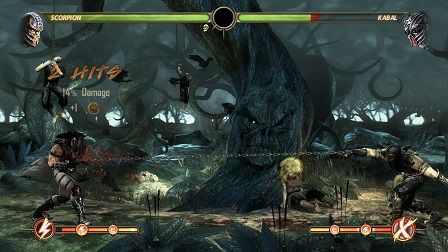 First, I should say, that this is a pound-for-pound port of the Komplete Edition from the 360/PS3. The extra fighters are in there, as are the additional costumes. It is a direct port, so anything that was annoying on the console versions is the same here. The Krypt is still cumbersome to buy stuff from, several fights are cheap/broken, and so on. On the single player side, it is a direct 1:1 port. The arcade, the challenge tower, the test your sight/might/strike/luck, tag battles, etc. It is all there, and plays fine.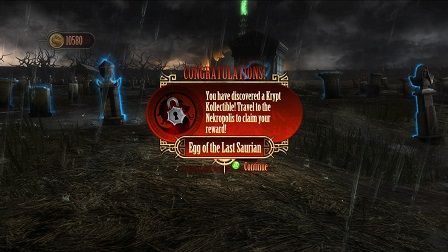 The multiplayer side is…a different beast. It's a decidedly mixed bag so far. The first match I got into, the game was lagging about 3 or 4 seconds for me. The second match, either his mic was on, or my mic was on, because there was a good echo effect happening. I should note that I'm on a gaming laptop, with an in-built microphone, so I assume it was my mic. But there is no "Push to talk" button, or way I found to turn off voice chat from within the game. The third match was a bit laggy, but better than the first match. It seemed to get slightly better playing, but none of the matches ever feels "right", especially when compared to the speediness of the single player. There's always kind of a half second delay when you're fighting.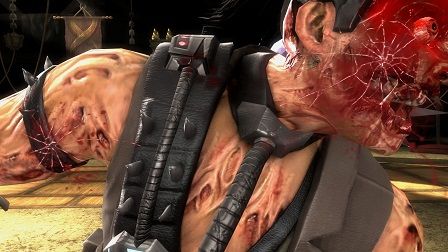 However, the problem with the multiplayer so far is that, for me, it's impossible to actually get into a match with someone I want. I have a friend I was trying to test the multiplayer with, since I know he has a good connection/computer, as do I, so he could be a good baseline. I created a room for us to play in which he couldn't find. It wouldn't show up for him in the "Join Room" option. I then went into Steam and invited him that way. He clicked on the invite, and it promptly crashed his game. He'd been playing for 2 hours before this, with no problem at all. He restarted, I said to join an official room "CHAOSREALM", where we could get into a match that way. He did, but didn't show up in the room. He then tried inviting me, and the game tried to refresh the rooms/players but still couldn't find him. I invited him again, and it crashed once more.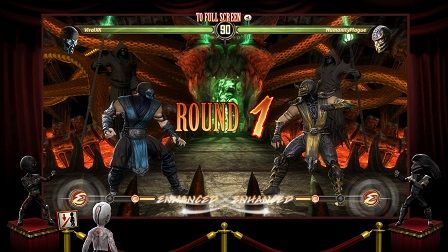 I then asked him, "How many players are in the Join Room option, total?" His response was "11 in CHAOSREALM, 2 in Jomes and 1 in TwitchTv". On my screen it was "2 in TwitchTV, and 4 in CHAOSREALM". He's on the west coast (LA), and I'm in the middle somewhat, in Michigan. The game though would not let us find each other, or to try and switch servers. There's not even the appearance (and I'm not sure if it's the case) that there actually are multiple servers to handle fight requests. If it is really just one big server then I'm not sure what the issue was with me and my friend. If there are multiple servers then there should be an option to let players switch between them.

The other odd thing is what happened when I first started the game. It went through the normal 10 logos and then immediately dropped me into the video settings menu. No "Press Start to Begin" or anything like that, it just was into the video menu. The options they list out aren't the most helpful either, unless you *really* know what you're doing. Under the "Transparency Anti-Aliasing" option, there are three options, none, ATOC, and SSAA. I'd wager that most people don't know the difference between the two, ATOC deals with foliage and SSAA is about removing jaggies. The game gives you no help at all in actually explaining what this all means. It just does an auto-detect and sends you on your way.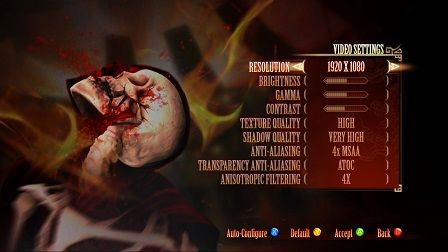 The big annoying thing about the whole video settings menu is, it doesn't offer the player an actual benchmarking tool. There should be a big menu option going "Benchmark" where the game plays a CPU vs. CPU match, where you can see how the game is actually running. This alone would help the video settings menu, because you could actually see what changing the setting does to the performance of the game. Street Fighter IV had a benchmark included with the game. Heck, they split the benchmark off before the game was out, just so people could see how it would run. The fact that Mortal Kombat doesn't do this is slightly bewildering.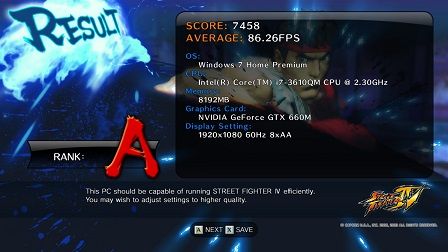 This is what Mortal Kombat is missing and the game suffers from it.
Pros
The story mode is solid and actually good for a fighting game

The fighting is fast and fun, and reasonably well-balanced

Plenty of extras to keep you entertained for a while

Cons

The multiplayer is a lag-filled mess

Nothing is added for the PC version

Lack of a benchmark or video settings information is odd

The 411:
Considering the platform it's on, Mortal Kombat Komplete is a fairly rare game. There aren't too many fighting games on the PC market, especially with production values. It's a somewhat hobbled port of the console versions, but the single player is strong, and the game is still fun. Especially given the $30 price tag.

Graphics
9.0
The game still looks great, even two years out. The added graphical settings can show the detail of the game. Still technically impressive.
Gameplay
8.5
A few characters are a bit overpowered (Smoke), but the game is fairly well-balanced. The additional modes help spice things up.
Sound
8.0
The classic MK sounds are still here, along with a few notable voices. The music fits into the game but isn't that memorable.
Lasting Appeal
7.5
If the multiplayer worked well, this score would be higher. Still, there is a good amount of single player content. And you can play multiple people on the same machine.
Fun Factor
8.0
It's still a very fun fighting game, despite some of the PC hiccups. The low price helps a lot. But if you're into fighting games on PC, this and SF4 is it.

Overall

8.2

[ Very Good ]

legend
comments powered by