Resident Evil 4 Ultimate HD Edition (PC) Review
Posted by Marc Morrison on 03.05.2014

411mania's Marc Morrison explores the PC update to one of the most well-known and well-ported games around. See what he thinks of the improvements inside!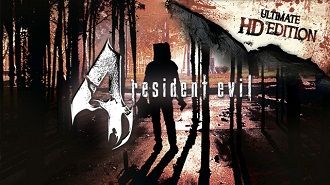 Title: Resident Evil 4
Publisher: Capcom
Developer: Capcom
Genre: Survival Horror
Players: 1

This isn't going to be a big review of Resident Evil 4, the game. Since the game's original launch in Jan. 2005 on the Gamecube it has been ported to many additional consoles: PS2, Wii, the PC (in an earlier port job), XBLA/PS3 and even stripped down versions on mobile/iOS devices. Frankly, if you haven't played the game in the past ten years, this review likely won't inspire you to jump at the heel to try it. I was interested in seeing how this new PC port was, in relation to the overall game, and how well it performed in general.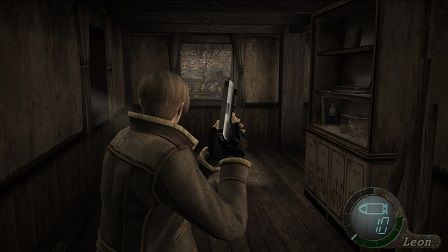 How it performs is honestly a bit of a mixed bag. To Capcom's credit, the in-game visuals look great. You won't mistake this for a bleeding edge 2013 game, but the visuals are fairly crisp, and there is some nice detail in the game, that wasn't really there before. There is some good effects work during raining sequences, and monsters look clearer than ever.




The problem with the game is two-fold and I think related to one another. In the graphical options menu, there is an option for either "Fixed 30 fps" or "Fixed 60 fps". The first problem that happens is that if you select the 60 fps option (which it defaulted to on my PC), it causes cinematic sequences to de-sync. Either the in-game audio was running too quickly or (what I think) the in-game video was moving too slowly, by about 3 seconds. You would hear the sound of Leon being hit with something and three seconds later actually see what hit him.




The second problem is more worrying though: due to the fps lock, anytime the game drops below the specified number, the game speed drops lock a rock. There's a sequence early in the game where you have to navigate a creek by jumping on boxes you shoot down to create stepping stones. It's also raining during this event. My game speed was about 35% slower during this entire sequence than in other parts of the game. The combination of rain effects, running water, and zombies (later on) seemed to wreak havoc within the game's optimization.

I should note this was all done with the 60 fps option on. If you play with the 30 fps option, you won't encounter these sudden dips, but the game does play slower as a result. The camera/player control is very "swimmy" in a sense, almost like the game is about 10% slower constantly.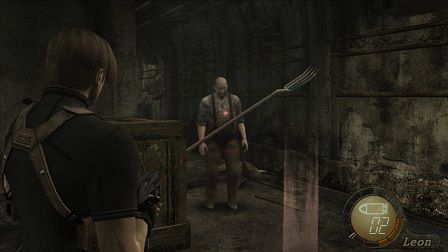 The one benefit that this version has over the prior PC one is proper gamepad and keyboard/mouse support. The early PC release had no K/M support at all (unless you used a fan-made patch) and the gamepad support had prompts like "Press the 1 and 3 button to dodge an attack", which isn't helpful in the slightest. The keyboard/mouse control isn't perfect, but at least it is there. The gamepad controls work fine (great for the Xbox 360 gamepad), with actual button prompts telling you what to press.

All the prior extra/unlockable stuff from the old versions is here as well. The Ada missions, the unlockable weapons/costumes, the Mercenary mode, etc. Nothing new is added to the package, aside from the HD texture, gamepad/mouse support, and now unstable framerate.

Lastly, this is one of those games that can give the inexplicable "Steam must be running to play this game" error on occasional start up. Basically, you can play the game once, but if you exit out of it, the error will pop up when you try to start it again. Certain games do this, Don't Starve, Worms Reloaded, Black Ops, and so on. To fix it, you need to exit out of Steam completely and relaunch it. That seems to work fairly well, at least for me.


Pros
Same classic game as from 9 years ago

Updated textures make the game solid looking

Gamepad and mouse controls are nice

Cons


Highly inconsistent gameplay framerate.

Audio and video de-syncs during cinematic sequences

Nothing new is added to the package at all

The 411

Resident Evil 4 HD is a somewhat acceptable version of what many consider a classic game. It has some bright spots to it but the nuts and bolts of actually playing it get bogged down with a generally finicky frame rate and other problems.

Graphics
6.5
While impressive in some aspects, the technical problems come up way too often. The cut scene problem kills all suspension in the game.
Gameplay
8.0
It hasn't aged terrible well, and the QTE's are extremely annoying, but it's still a great playing game. Shooting guys in the head is always fun.
Sound
7.0
The music is fine, the voice acting is a tad corny, but the de-synch problem is still there. Some repetitive sound effects are there also.
Lasting Appeal
6.5
If the game ran better, this would be a 7.5 or 8. The game is just like before but the instability can make it a challenge to play, especially the deeper you get into it.
Fun Factor
7.0
All the old content is there, so it's easy if you've played it before. The unlockable weapons are a lot of fun to use.

Overall

7.0

[ Good ]

legend
comments powered by