Fable: Anniversary (Xbox 360) Review
Posted by Liana Kerzner on 03.12.2014

In celebration of its tenth anniversary, Microsoft Game Studios has given Fable an updated re-release! But how does it stack up? 411's Liana K checks in with her full review!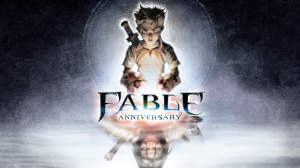 Title: Fable Anniversary
Publisher: Microsoft Game Studios
Developer: Lionhead Studios
Genre: RPG
Players: 1
Rated: M for Mature

The original Fable was the first game I ever played on the Xbox, so I have a fondness for it. But it's a ten year-old game, in a genre that has undergone a lot of changes in those ten years. So Fable: Anniversary is a best of times, worst of times, situation.

It's hard to describe Fable for those who haven't played. It's a bit like a transitional stage between the Sims and a full-blown hack-and-slash Western RPG. It was one of a fairly long line of steps to get acceptance for RPGs on consoles. It feels dated, despite the updates, in the current landscape of games, but might be a good fit for someone who's curious about RPGs who doesn't have 60+ hours of their life to spend on one.

A decade ago, the novelty of Fable was the organic way the hero gains experience and levels up. As that happens, his appearance gradually changes to reflect how good or evil he is, how strong he is, and how much magic he uses. He can even get fat if he eats enough. Also, the type of experience you earn depends on which types of attacks you prefer. It's still an interesting, if imperfect, system, and it sacrifices game depth to avoid players struggling because they picked the wrong class for their play style.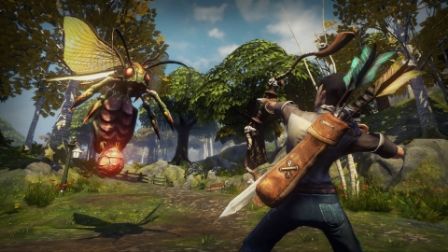 That being said, the weakest element of Fable is still the combat. It's looser than a person's stool after eating rancid Mexican food. The lock on feature doesn't lock on to the right things, so you're just as likely to hit an innocent when you're not intending to as the enemy you're trying to face. The lock on feature also seems to be based on where the character is looking, not the camera, so if you're running away from enemies and try to use the lock on, it will whip the camera around, acquire absolutely no target, and blind you.

Furthermore the default button mapping means that you can only have one spell ready to use at any given time. To change spells, you need to cycle through a vertical column using the d-pad. There's a lag in that cycling, so it's hard to make sure you land on the right spell during combat. I vaguely remember this from the first time I played, and it didn't bother me too much back then. So either I've gotten pickier or games have evolved.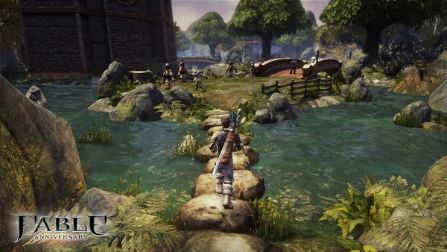 The thing is, the combat is so ridiculously easy that these fumbles don't cause too many problems. The joy of Fable isn't about the combat. It's about the social interactions in the towns, solving the demon door riddles, and mucking around with your badness level. I love running around showing off trophies, buying every house possible, and using "expressions": gestures you earn that you can use to interact with the world. You can also get married to men or women as long as you have at least one house, but I cared about that part less. The other amusing element is the title system: you spend gold to buy various titles that people call you in game. My favorite is still "arseface".

The Anniversary edition does have enhanced graphics, though they still seem somewhat dated, most notably in the characters' eye tracking and facial expressions. In some places, the characters also move more like marionettes instead of people. Jack of Blades looks cool though.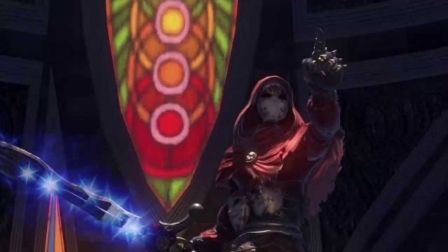 The game's soundtrack and voice acting hold up much better, which is no surprise, since the main theme was composed by Danny Elfman. The story, though simple, is also still enjoyable. Achievements have been added, and since I'd never played the Lost Chapters, those additions were a nice plus. The biggest disappointment in the new features was the SmartGlass app. It shows hidden items and more detailed maps, but it kept crashing on me so it was mostly useless

Pros

Fun interactions

Great music

An RPG experience without giving up your life

Cons

Combat issues aren't fixed

Enhanced graphics still look dated

SmartGlass app crashes frequently

The 411
All in all, Fable: Anniversary is a good pick for those looking to ease into RPGs without a huge learning curve or a massive time commitment. Existing fans looking for a nostalgia kick, however, are better served digging out their old copy of Fable 2, unless trying out The Lost Chapters appeals to you. I did miss the dog.
Graphics
7.0
Little has changed from the first time around, and there was room for improvement.
Gameplay
7.0
Remastered graphics still feel dated, although some characters benefit greatly from the upgrade
Sound
8.0
Danny Elfman's theme, respectable voice acting, and cute monster noises make the audio a strong point of the game. Would have preferred more playable character vocalizations though.
Lasting Appeal
8.0
There are a lot of side quests to keep you busy, and some demon doors are only openable by characters of a certain alignment.
Fun Factor
7.0
If you care about combat, you'll be enraged. If you're looking to goof around, it's fantastic.

Overall

7.4

[ Good ]

legend
comments powered by