411 Movies Interview: Former ESPN Analyst Sean Salisbury
Posted by Tony Farinella on 09.02.2010

411's Tony Farinella sits down with Sean Salisbury for a can't-miss interview about a variety of topics!

In today's Internet age, where everything is documented on film, one mistake can prove costly. Sean Salisbury learned that the hard way. He lost everything that he had worked so hard for in his career. Sean Salisbury is back and he's looking for redemption. He has a new Internet show called Sean Salisbury Unfiltered that can be heard on VoiceAmerica.com. The show can be heard every Tuesday morning at 8am Pacific Time. In my exclusive interview with Sean, which ended up being over a half hour, we talked about his departure from ESPN, how he got his life back on track, and his thoughts on some of the NFL's biggest stars. It's easy to be negative or cynical in today's media world. It's what draws people in and makes money. It's always good to hear about someone getting their life back together, though. We need more positive stories. I hope you enjoy my interview with Sean.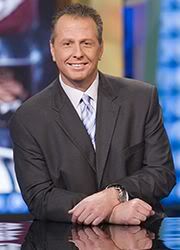 TONY: What has it been like starting this new chapter in your life? Tell us about your new show.

Sean Salisbury: I love it, Tony. I'm forever grateful. When you go through past adversity and when you climb the mountain doing TV and radio and you're in a position where you say, 'Man, this is the greatest thing in the world," and then you go through mistakes or adversity and slap yourself in the head and say, 'Man, I really liked doing that. Why did I screw it up?' It's sure good to be back, and I'm so grateful to Voice America Sports to give me the opportunity. I love doing the Internet radio show because it's unfiltered. The unfiltered part isn't talking about what people are doing in their private life. This radio show is being unfiltered about opinions, and I'm so grateful to Voice America to allow me back at it and to have an opportunity to go out there and do a radio show to give your opinion. I think people at home want a true opinion instead of the talking head. I think Internet radio is the way, down the road, to go, with working two jobs and taking care of families. I'm humbled over the last twelve years, and it's great to be back and express an opinion on a sports show. I try to talk about all the sports and give a hardcore opinion and some laughs along the way. That's what I'm trying to focus on. I'm so grateful, and I think this is a great new chapter that hopefully will expand and lead to some other things. I'd like to get back to doing what I love to do, which is to teach and talk sports and get the fans involved. I'm forever grateful for those who supported me and gave me this opportunity.

TONY: One of the worst things in the world for someone with an opinion is this thing called political correctness. What is it like having this forum to express yourself and how freeing is it?

Sean Salisbury: It's awesome. I love it. I'm so grateful for it. Political correctness, I'm not a big political correctness guy. What I mean by that is I don't try to say anything to hurt somebody's feelings or make it personal or talk about their kids or who is fat and who isn't. I mean, we joke about athletes being fat and out of shape, but that's just part of the field. I also know if I'm a fan and I'm paying for a product or I turn on a TV show or radio show, I don't want you to overload me with stats and tell me what I can read in USA Today or in your local newspaper. My job is as insider and guy who was in the huddle and used to bring people in the huddle and give them an honest opinion, whether it's good or bad. I have to criticize my friends every day, guys that I love and still hang out with. You know what? If Jack Del Rio makes a call on fourth and one when he should have kicked a field goal, my job is to tell it like it is. Jack will get over it; we all do. Hell, I threw enough interceptions in my career to be criticized enough. I understand. I think it's liberating.

It's a great feeling to be able to be honest, and I think people want it. In today's day and age with all this reality TV, look at the ratings on these. You say, 'How does this reality show make it?' People after people watch it because it's real. Now, some of it is scripted, but you know what I mean. People watch it because they want to know what's going on. They want to know the truth. In sports, if a guy throws four picks, how the hell can you go on one of these national networks and make an excuse for him? You can't. People do all the time, though. I love the part of it where you can say, 'Hey, the guy had a bad day.' We all do, even at the office. The problem is the office doesn't have a TV camera in front of them. People aren't always going to like my opinion. As a matter of fact, there's going to be just as many people who hate it as those who love it. That's OK. Like I said, it's nothing personal. I always laugh when I say Pittsburgh is going to get beat this week and here's why, and you get people that are mad at you all over the world, Steeler fans. They take it personal like they're on the team's payroll.

My job is to give you inside information, be honest, tell it like it is. I'm not big on political correctness, but I'm also not big on trying to hurt feelings, like I said. You're not going to do something that's harmful to somebody that I respect. People call a football game war. To me, I don't do it because football is not war. Those people that are fighting, that's war. Football is a battle and you beat the hell out of each other, and that's what I think people want to hear. Don't just tell me how it happened, tell me why it happened or tell me the reasons why and break it down. They say, 'Oh, he threw it over his head." Well, no crap he threw it over his head, I just saw that. Tell me why. That's the forum I'm trying to give people. You can be unfiltered without making it about personal things. It's not personal, it's just the way it is in sports right now. I'm going to give my opinion, and those who don't like it, hopefully they will keep coming back. Maybe they need someone to bitch at, and that can be me, and that's OK. I think now when I watch TV or listen to the radio, I want a guy to tell me the truth. Whether I agree with him or not, I want to hear exactly how he feels and what's going on.

TONY: How is this different, if at all, from the Sean Salisbury that we watched on ESPN?

Sean Salisbury: I've always been opinionated. A lot of times when you're opinionated on TV or radio, like I've always been, you set yourself up for criticism, like what's going on with all the controversy surrounding me. People will get on that and ride it, and I get that. I'm not afraid of being criticized. We're all sensitive; we would all rather be cheered than booed. There's not a lot of changes in me. It's just a different forum to do it. I love what I did with ESPN, and they were great to me. I did it for twelve years, and it was awesome. I don't think there's much of a difference.

I'll tell you what it is for me, in my personal life, I've changed my approach. I've always been prepared, always knowledgeable and always been a team player, always been the guy that's there, to take a person behind the scenes out for lunch or catered dinner for the people on Monday Night. I didn't want a pat on the back, I just wanted them to know I appreciate them. There's no difference. I don't have to concern myself with a boss walking in and saying, 'Sean, maybe you shouldn't be so hard on Brett Favre' or 'Sean, maybe you shouldn't criticize the commissioner.' You know what? That's what I'm getting paid to do. I've never been one to just bury somebody. In fifteen years of doing this, I've had one run in with a player, one, which was over Terrell Owens. I know those players respect me. I'll keep doing it.

I've been humbled because you don't know who your friends are a lot of times. You make a sophomoric mistake, which was my own fault. When that goes south, you have to scramble your way out of it and say, 'Man, I'm a dad, and I'm a good person, but I'm trying not to let an incident or a situation define me.' You lose your self esteem. That's probably for me what's changed is I'm very grateful. I don't take this business for granted. I'm grateful for a new opportunity. It's the reason they hired me in the first place: It's because I work hard and I'm committed and prepared and went after it and gave an opinion. That's what I'm always going to be. I also think you have to be selective about who you hang out with. Some of the stupid things that we do, in fraternity, sophomoric stupidity, which we're all guilty of, and I'm just as guilty as anybody. I think I've grown up and will live my life appropriately.

TONY: How have you reinvented yourself after all of the negativity surrounding you and the mistakes you have made?

Sean Salisbury: Tony, it's been an honor, and this is the first interview that I've done like this. First of all, I'm grateful that you've given me this forum. It's been hard to say because it chokes me up. I've suffered more the last four years, and two when I left ESPN. Since the cell phone incident in 2006, which has now been four years, which was the same time my dad was dying. He was my best friend. You feel like you've hit rock bottom. I mean, I was on top of the world, and a thirty second mistake at a bar with a few buddies that we weren't trying to be derogatory, and it backfires in your face. I take full responsibility for the stupidity. It changed the way I approach people and my social life. It changed everything. At times, I've lost my self esteem because of it. I've lost my self worth at times because of it. I've struggled to fight back, and I'm as resilient as you'll ever find.

There were times where I thought I have to go into another business, I got to quit. I felt like I'm never going to get a chance to get back. I looked around at people who are great life coaches and people that are around me saying, 'Dude, there are people that are strangling women, beating them, saying stuff they shouldn't say.' I realized I'm a good man and I'm trying to overcome it. It was hard to overcome it. Tony, I would say probably last April, maybe in May, is when I started to finally come around. I still worked at ESPN for two years after that, but it changed me inside. From the time of March 2nd or 3rd of 2008 to now, or last April, still now, I've really struggled with it and I feel like I let people down. I let myself down. I let go of a career where I was on top of the world and one of the great jobs on the planet. You're embarrassed, so you make excuses as to why it happened. You go through all that. You're resentful. You get angry. But you know what, I tried to fix it.

It was the first time in my life I ever did anything like that, and it was dumb. There were people who turned their back on me, and that's OK. There's people that I didn't know were friends who have hung around and said you'll overcome it. It's been a really, really emotional time for me and draining for me. I'm sorry to get emotional, but I don't talk about it much. It's been hard because you feel like you lost everything and at times, I felt like I did. I got through it with great people around me and to have to this opportunity to get back, and I hope it continues to grow. It's been the most difficult time of my life with my dad dying, without question. I hope I don't have to go through it again, because I sure as hell wouldn't wish it on anybody. But I also know there's a whole lot of people that are going through worse. I've never done an interview like this before, and I'm overjoyed that I have this opportunity.

TONY: Twelve years is a long time to be involved in anything or any company. When you think about ESPN today, do you mostly think about the bad things or the good thing? What goes through your head when people mention ESPN?

Sean Salisbury: Tony, that's a great question, and I appreciate your in-depth probing about this. I have good memories there. The first thing in my mind is I got my start there and had some unbelievable times. I've never forget Sportscenter in Kuwait, just the laughs we had and everything. The most recent part, the hurt, a lot of times it's the last thing that happened, like in a marriage. I was married for almost seventeen years to a really good woman, and then you grow apart and you get divorced. Then when you go through the divorce, you remember, 'I screwed up here. We disagreed on that.' You have to guard against that. I'm not comparing marriage to my career, trust me, but the parallels are there. I had great memories, but I was also hurt. I was bothered that ESPN didn't come out and say this never happened on campus, like the Internet said. That hurt my feelings.

I protected a couple of other people in this that nobody will ever hear about. I covered a couple of people's asses. I don't want a pat on the back for that. I took my suspension and did it, but that hurt me. If they would have told the true story, I would have dealt with it and it would have been over. I should have done the same thing, but you're embarrassed over a stupid joke in a bar. The memories are what a powerhouse. I miss it. I'm sorry I'm not there. After twelve years, I could have been there twenty five more. I think about guys like Thomas Jackson and people behind the scenes. Scott Van Pelt, Neil Everett, guys that I love with all my heart. Van Pelt and Mortensen, of all the people there, they stayed in touch with me and had my back and have been with me every step of the way, and Mike Wilbon too. Those guys stick out. They were there though some awful, awful times. Just listening to them gave me encouragement. I'm a pretty tough guy, but we all need encouragement from time to time. Those four letters, great chance, great opportunity they gave me, and I learned a lot. Was my feelings hurt four years ago when they didn't say that? Sure it was. I understand. When all is said and done, now that I'm back, I got nothing but good things to say about ESPN and the opportunity they gave me. You never know done the road what can happen and where you may end up again.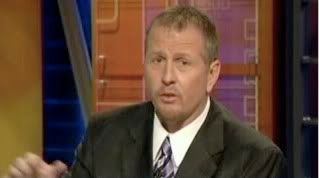 TONY: You also played in the NFL for ten years, as an undrafted quarterback. Having been undrafted and working as hard as you do, what kind of chip did you have on your shoulder?

Sean Salisbury: Tony, I had to. I grew up, was the number one recruited high school football player in the country. They had the magazine where you list the top 100 players, and I was thumbing through the magazine, and they listed their top 100 players, and I was number one. I was like, 'Wow.' Well, I had two blown out knees and it never turned out. I went from the penthouse and being Mr. Superstar to blowing out your knee twice and having people question you to being undrafted and going to Seattle's training camp with six quarterbacks and you being the last one to sign and not really having much of a chance.

I wish I could have had a healthy knee and a Hall of Fame career, won a Super Bowl, but I learned a valuable lesson because every year I had to fight to keep my job and to battle every single day because they drafted somebody. Then you sit there and say, 'Why me? Why did this happen?' I woke up, and it's a true story, I woke up the day I didn't get drafted, and my dad looked me in the face and said, 'You get your butt up tomorrow. You go down to USC, you stand there, and you face the music, get in the gym, work out, and you sign your contract with the Seattle Seahawks and you get yourself ready to play.' And I did. I played lights out and survived ten years. While it wasn't a Pro Bowl, Hall of Fame career, but I'm a damn survivor. And I learned. I went through it and went from the penthouse to the outhouse. Then I had to start making a thousand dollars per game for ESPN. They called me and said, 'Do you want to do sidelines? We will give you a thousand bucks a game.' I said I don't care about the money, I just want a chance. They put me on air, and I was there twelve years. Since I left college, I've never been that guy that was a Hall of Famer or somebody who was handed a studio job. While I've had a lot of help, I've learned how to be resilient. Had I not gone through the struggles of everything, I don't know what these two last years would have done to me. I learned that I overcame this, and I can do it again. I didn't lose my skill set. I made a ten second mistake that cost me a couple of years in hell and hopefully I can get it back.

TONY: Having worked as hard as you have in your career, how frustrating is it to watch NFL players today who are handed huge contracts and don't appreciate it or work for it?

Sean Salisbury: I get it. It frustrates me when a guy gets fourteen chances. But there's also the thing of, "What if I was the first pick in the draft and had that kind of money?' I don't care about that anymore. I know the end result for some of these guys. I feel bad for them. A lot of times they don't listen until it's too late. A lot of us don't listen until it's too late. They have to come to grips with it, and that's what bothers me more is their lack of respect for what went on before them. I like a good celebration, but when we take it above and beyond and it's just blatant disregard, if I was a defensive coordinator, I'd have my guys knock their teeth down their throat. I think we should celebrate, but there's a time and a place. Catching a six yard hitch route for a first down when you're down by three touchdowns in the middle of the fourth quarter and you celebrate and point for the first down and you're the guy getting your ass kicked, that's what bothers me.

Do I feel bad for some of the guys? Yes, I understand. My frustration is more from the fact that they don't know the Ditka's and the Johnny Unitas. They don't know. Who is Marcus Allen? Did that guy play for the Raiders? Are you kidding me? Who is Johnny Unitas? Some of those guys don't know. For me, before you can draft someone, you should have a class on understanding the history of this game, in every sport. Unfortunately, when all of them are done, what do they want to do? They want to be on TV or radio. Then I got a problem with them. I think it's the disrespect for the guys that have paved the way for them and were making a hundred and twenty grand back in the day. Can you imagine the kind of money Johnny Unitas would make now? Joe Namath with his personality now? As long as you respect the game and the guys you are playing against, I don't have a problem with you.

TONY: Even though I live in Chicago, I'm a die-hard Green Bay Packers fan, which leads me to my next question. If you can, give me your thoughts on Aaron Rodgers and Jay Cutler and how they are handling the pressure they are both under in two very different situations.

Sean Salisbury: I'll start with Cutler. When he was in Denver and first came into the league, I was a huge fan. I thought this guy has a big arm and he has a chance to be really special. He is as gifted with that arm as any quarterback in the league. I've never met Jay personally and I don't have a personal problem with him. When you're in Denver and you say your arm is better than Elway and just because they inquire about Matt Cassel and Josh McDaniels is the coach, I started to get bothered by that. Then he demanded to get out because they inquired, come on, that's the business. I started to wonder if Jay Cutler was afraid of the completion. If I lined up three guys in the league in terms of arm strength, there isn't three of them stronger than his.

Mike Martz is demanding of his quarterbacks and Jay Cutler should get better. I think he gets a little lazy with his mechanics. I think he's overrated now. I'm a little bothered by the mental part of it. I think there's always an excuse. I'm a Cutler fan. Just being honest from a quarterback position and what I see, that's not a Super Bowl team and he's not a Super Bowl quarterback. Super Bowl talent, yes, but the demeanor and the excuses, he has a lot to prove this year. He has to prove that he can go four, five or six games in a row without throwing interceptions and without forcing it. I wouldn't be any good at it. He's too gifted to make excuses and too gifted to be floundering around in mediocrity. He's not a mediocre player. I started to get bothered by that. There's something missing with Cutler.

As far as Aaron Rodgers goes, he's a top five quarterback in this league. If he was on the Dallas Cowboys, I'd pick the Cowboys to win the Super Bowl. He's the difference. That being said, when I make my picks next week, it's going to be the Saints or the Packers as the Super Bowl representative for the NFC. He's a leader. The guys on the team love him. He's done a hell of a job. He just kept playing. I think he's got the demeanor of a superstar and the poise of a superstar. Being in Denver with Elway, San Francisco with Montana and Young and doing what he had to do with Favre, it doesn't get any tougher. I love him for the player. He's a good kid. He's done exactly what we talked about earlier, taking a situation on draft day that was really, really bad and turned himself into, besides from Brees, the best in the NFC. Whenever we vote for the MVP, I will not be shocked if he's the MVP. He's accurate, tough. I think he's special. I really do.

TONY: Talk to me a little bit about your relationship on and off air with John Clayton. What was that like?

Sean Salisbury: Love him. One of the first guys to call me when I left ESPN. We never scripted those. I've known John longer than anybody at ESPN because in 1986, when I was in Seattle, he was a beat writer in Seattle. He works his butt off. All of our jokes were all in great fun. Nothing but respect. We walked to work together, loved each other, clocked in, killed each other, and then clocked out and walked out together. This may sound arrogant, but if John ever left ESPN or the situation was different, if you gave us a half hour or hour show, three times a week, or PTI format with John and I, it would be as highly rated as any show. We're both prepared. Still, to this day, the biggest question I get asked is, 'Did you like John Clayton?' I love John. When we got mad or laughed, that was not scripted. There was never any disrespect. We were really the first ones to do that, battle on battle on air. People loved that because it was basically unfiltered TV. If we could ever have a daily show, half hour show, it would be off the charts. I love John.

TONY: Brett Favre is always a hot topic in the NFL. If you were a backup quarterback on a Brett Favre team, how would you handle the uncertainly of if he's coming back or not and if you are going to get your chance to start?

Sean Salisbury: Keep your mouth shut and practice like you're the starter and perform like you're going to be the starter. There's a few guarantees in the league: Brett Farve ain't getting hurt, and he's going to make some plays that make your jaw drop, bad and good. We all knew when he got surgery at the end of the season he was coming back. Anybody that was foolish enough to wonder just didn't do their homework. No athlete that I've ever known gets surgery on a shoulder or knee, if they can put it off, we all do, but we all want to come and play. You don't end your career like he did. If you're playing at that level, why quit?

Most athletes, Jerry Rice and Emmitt Smith, you have to drag their ass off the field. There's very few Jim Brown's or Barry Sanders' that just walk off, or John Elway and walk into the sunset. Michael Jordan came back. It's an endless list. You know what? Brett's probably going to be the same. I do believe this will be his last year, finally. This is the first time I've ever said that. If you're the back-up, it's Brett Favre. It was like me when I was backing up Warren Moon. I'd love to start, but it's Warren Moon. He's a Hall of Famer. When you get a snap, you make something happen. When you get a chance to make a play, you do it. That's the only way to get respect. You sit there and you keep plugging away. When you get a chance, you take advantage of it. Being a back up sucks but it also is good. The third guy is the good guy because you don't have to worry about playing. If you're the back up, you have to be ready to practice like the starter. I have a lot of respect for those guys and what they've had to go through, but guess what? It's called football. As long as Brett Favre is there, he's the starter. You just have to have yourself ready to play. You have to be ready, so they don't draft a guy in the first round that puts you back on the bench. I give them a lot of respect for that.

TONY: Finally, what do you want to say to all the people who have supported you and had your back?

Sean Salisbury: First of all, I'm sorry that I let people down over a silly, stupid mistake that I made. I pray for forgiveness. I've suffered an unbelievable amount, financially and myself. I brought it on myself. The punishment is past, and the punishment no longer fits the crime. I've been punished enough. It's time to move on and open up a new chapter. I've learned the lesson and I've been pounded for it. That being said, those that turned their back and walked out, I hope I get you back. Those fans that have stuck by me, friends and family, and looked at me and said, 'It's not that big a deal, you're going to overcome it., you're going to get another chance,' it brings me to tears. It has about a hundred times, and I'm not a crier. It really has. This interview is the first time I've ever been emotional in an interview since I left there or since the incident happened. I'm grateful for you, Tony. I'm so grateful and hope that people can forgive me for letting myself down. I'm coming back with full vengeance and to make a better difference. It's not a selfish difference but a better difference. The support, they will never, ever know how much it means to me. I hope I can validate it. That's all I can try to do.

TONY: Sean, thank you so much for your time. It was great talking to you, and I really appreciate your openness and honesty. I wish you the best of luck in the future.

Sean Salisbury: Tony, thank you. I just want you to know you're the first interviewer I've ever been like that with. You got every bit of the truth and all the truth. I can't thank you enough for being honorable and supporting me like this.
comments powered by