SPOTLIGHTS
A Fool's Utopia 4.19.12: Four TV Shows That Made a Difference
Posted by Ron Martin on 04.19.2012

From The Sopranos and Married…With Children to Seinfeld and Ghost Hunters, 411's Ron Martin looks at shows that changed television! Plus thoughts on South Park, Community and more!

I've written about shows that have changed/influenced TV before. I did a whole column about I Love Lucy and the technical advances that show made for taping TV – all of which are still in play today. I wrote another column about shows that changed TV, shows you find on these lists all the time like The Real World, Miami Vice, Saturday Night Live, Roseanne and All in the Family Below, however, are four shows that have sneakily changed TV, maybe without you realizing it and possibly not for the reasons you may think.

Married…With Children




Married…With Children was originally conceived as an anti-Cosby Show, which Al Bundy having an unsupportive family. Basically, the Bundys were the ripped up lottery ticket underneath the pile of dog crap on the sidewalk – and we loved it. Even when the show went insanely "out there" (anyone remember an episode where Al had to play football against the "Devil" in order to save his and his families soul?), we still loved it. What we tend to forget is at the time, FOX was in trouble. It was a brand new network, whose anchor show, a late night talk show starring Joan Rivers, had already tanked by the time they started airing anything in primetime. The first primetime show? April 5, 1987 - Married…With Children. It was followed by The Tracy Ullman Show. There was a lot of crap on FOX in the beginning. For the first two years, Married pretty much carried the load with nominal help from other Sunday night shows like 21 Jump Street. Married made FOX appointment viewing on Sunday night (which it remains until this day). In 1989, the Tracy Ullman Show spinoff, The Simpsons hit the air and relieved Married of some of the pressure of carrying a network on its back but without the Bundys, it's possible FOX isn't around today or is a nominal network like the CW.


Seinfeld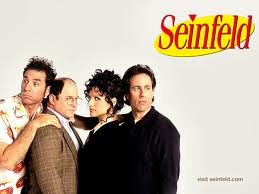 I'm not the biggest Seinfeld fan around, so it surprises even me that I'm adding them to this list. I thought the show was funny, but not nearly as funny as everyone else thought it was. By the end, each character has become a parody of itself, but I'm not here to just point out its faults. Seinfeld changed the way we look at TV because it changed the format of the sitcom. Well, it gave us another successful format at least. While most shows ran an A Plot and a B Plot, Seinfeld often ran four plots, one for each character. While that would have been enough to keep us interested, Seinfeld routinely brought all four plots together at the end of an episode to wrap everything up with a nice bow – usually to the detriment of one or more of the characters. This is a format more shows could benefit by imitating and some really good shows (I'm thinking Community here, folks) are at their best when they do. While I never quite enjoyed the constant screaming of George, I knew that somehow his tirade on a taxicab driver was going to come back to bite him or one of his friends on the ass – and this is a good thing.



The Sopranos




There's a lot to write about when it comes to The Sopranos and how it affected TV. Good writers will turn you onto the fact that it changed the way dramas worked and they might even mention how it affected serial television (though I would point more to The X-Files as the origins of that). I, on the other hand, will point to The Sopranos as the TV show that told everyone good TV doesn't need to be on one of the major networks. Sure, some cable stations and even the pay stations had television shows prior to The Sopranos. They didn't have anything that was nearly as successful. The success of The Sopranos helped clear the way for other dramas like Six Feet Under, Rescue Me, The Shield and even Mad Men. Now some of the most anticipated shows are on channels like AMC, Showtime and HBO because unlike networks, they can show violence. They can be more risque when it comes to sexual adventures. They are shows that take us out of network slave mode.



Ghost Hunters




Maybe I'm biased here because I've been covering Ghost Hunters (sporadically, admittedly) sine 2007 and was watching long before that. I started ghost hunting in 2001 due to some people I ran into during my first visit to Salem, MA. When Ghost Hunters came on the air, I was very much into it. The show was originally supposed to follow Jason Hawes and Grant Wilson and how they balanced ghost hunting with their day jobs as plumbers with their family and how they paid for everything, etc. It was just supposed to be a regular reality show about two guys with weird jobs (ala Ice Road Truckers, Swamp People, etc.). Watch the first few episodes of Season One for proof of that. It quickly (within episodes) turned into "is this place haunted?" and caught the imagination of the world. Ghost Hunters itself has had three spinoffs (Ghost Hunters International and the cancelled Ghost Hunters Academy and UFO Hunters). Without the success of Ghost Hunters, there is no way ghost hunting shows like Ghost Adventurers or Paranormal State get picked up. It opened the door to all things paranormal including cryptozoological shows like Monster Quest , Ancient Aliens and Destination Truth. These shows in turn, opened doors for more adventurous shows like River Monsters. Ghost Hunters has been on our televisions for eight years now while many copycat shows have come and gone, but there's no doubt the show sparked interest in the paranormal for millions of TV watchers.





FIVE RANDOM THOUGHTS



1. SPORTS THOUGHTS:

a. With college basketball over and me not really caring about the NBA (at least until the Pacers start their hopefully lengthy playoff run), I left the TVs in my bar on the default ESPN Tuesday night the same night the NFL schedule was released. With the Colts now being the dreg of the NFL, there's really no reason for me to pay attention to the NFL schedule like I used to (to see how many primetime games and when we played New England). Though I was barely paying attention, I noticed EPSN ran like a three hour special analyzing every week and every team's schedule. Really? Is that necessary?

b. Man, is it weird to know the Colts are getting no primetime games. I don't like it. This Andrew Luck better be the real deal or I'm going to tear his achilles!

c. The Pacers, despite winning ten of their last eleven, are receiving no love from the NBA Analysts or writers. That's how we like it. Are the Pacers going to get past Miami or Chicago? Probably not – mostly because it's those teams that Stern wants in the Finals. However, I just saw an article on potential Finals teams that included New York and Boston and not the Pacers. Apparently the writers have caught on. Big markets or big stars is what the NBA wants in the Finals so they can bring in ratings 1/10 of the Super Bowl, so I guess the reality of the situation is that even though the Pacers are a good team with a better record than both of those teams, since they're in larger markets they actually do have a better shot at the Finals.

d. You'd better be careful, Daniel Bryan. If you get too many cheers, it will awaken the dragon Triple H, who feel as if he has to be a part of any hot angle and thus defeat you to try to soak up your admiration from the crowd. Have you learned nothing from CM Punk?


2. I'm not about to tell you anything you don't already know, but Axl Rose is a putz. Don't be fooled anything he's said in the last two weeks – the whole I decline my induction into the Rock N Roll Hall of Fame thing is all about one thing – Axl. Once again, on what should have been a great day for Guns N Roses, Axl has to find a way to try and upstage his former bandmates by making an ass out of himself. It's sad that someone who was once one of the biggest stars in the world is now a punchline for late night monologues. I guess my theory that the Hall of Fame induction was just a gimmick in order to reunite the original Guns N Roses for a big payday was way off the mark. Citing irrevocable difference with his former bandmates, Axl decline the invitation to the Rock N Roll Hall of Fame, then a week later issues an apology to the Hall and the city of Cleveland. Of course he did. It was never about the Hall of Fame. I'm sure he's thrilled to be inducted. It was always about him getting his name in the news separate from his former bandmates and trying to prove he's better than them. Some people get wiser with age, Axl just becomes more of a douche.

3. TV THOUGHTS:

a. I love the fact that on April 22, FOX is re-airing the pilot to the aforementioned Married…With Children in honor of the 25th Anniversary of the show. I wish more networks would do this. I actually would love a RETRO night once a year or something. Would it really kill NBC to run The Cosby Show, Family Ties, Cheers and Night Court instead of reruns of their current Thursday Night lineup one night during the summer? Get George Wendt and John Ratzenberger to host and let's make this happen!




b. I love me some South Park, but man does the new season suck! I thought this last episode, "Butterballs" was one of the worst episodes of the show ever. The only episode that I thought was even remotely funny was "Cash for Gold," but even that would be a middling episode in better seasons. The better episodes are usually in the Fall, but South Park hasn't been consistently good since 2010 – maybe it's finally jumped the shark.


c. If you read my Community reviews, you probably can figure out where I stand on the Chevy Chase/Dan Harmon issue. In case you can't – I sort of agree with Chevy. I don't agree it's a mediocre sitcom like he says, but I do agree with him about the storylines. I don't want to see a love story between Jeff and Annie – or a love story that involves any two members of the group. I want snarky one liners, ridiculous plots, movie parodies, absurdism and gimmick episodes. These are the things Community does best and when it does them, it's one of the best shows on TV. It's primary audience really doesn't care about impending relationships between Jeff/Annie or Troy/Britta. If you want to watch a show where everyone fucks everyone else, seasons of Friends are cheap right now.

4. RONNIE'S COMPLAINT CORNER: In my increasing age, I have become considerably more bitchy. I thought you might find my bitchiness enlightening/amusing. If not, I apologize.

a. Is there a rule that I don't know about that says anyone in front of me in line at Subway must order multiple subs? This happens to me every time. The last time I went in, I was the only one in the store – but there was a call in order of like ten subs! Somehow I was the only person in the store but was still behind someone who had ordered multiple sandwiches. How the f*k does that happen?!!

b. Being an author of an as of yet unpublished young adult book (though The Salem Chronicles appeals to all ages), I sometimes pick up young adult books to read. For one, their pretty cheap. For two, their easy and quick reads. For three, they give me an idea of what's being published. One of the series I've read is Ridley Peason's Kingdom Keepers series that takes place in the parks of Walt Disney World. I like the parks and I think Ridley came up with a pretty clever plot. I just picked up the third book and – wow, it's terrible. Not just in plot or structure – in everything. He changes the rules he's set up in all the books to benefit the situation he's in. Characters have single parents on one page and then a set of parents on the next. This is a guy who once collaborated with Stephen King and has had several bestsellers. Are you just halfassing it, Ridley, or what?


c. Couldn't we have made any movie about a vampire waking up two hundred years later and being out of his element? Why did we have to use the Dark Shadows vampire?



5. I know you're anxious to fine out, so let's see if there's any girls in this week's column that I'd rather have relations with than Men's Health sexiest woman ever in history, Jennifer Anniston.

Right off the bat, Married…with Children -- Christina Applegate. Is anyone going to disagree with me on that?

This is tangental, but I saw a preview for a new show starring Joey Lawrence and Melissa Joan Hart, which made me think of Sabrina, The Teenage Witch which made me think of Sabrina's hot college roommate, whom is another childhood crush of mine, Soleil Moon Frye. I'm adding her to the list – but grown up Soleil Moon Frye, not Punky Brewster.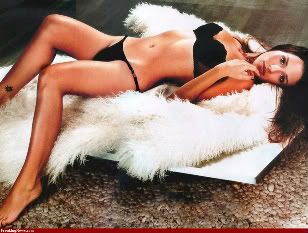 MY LIST
1.Brandi from Storage Wars
2. Megyn Price
3. Miss USA 2011, Alyssa Campanella
4. Rosa Mendes
5.Lee Meriwether
6. Julie Newmar
7. Meg Tilly
8. Jennifer Tilly
9. Lindsay Lohan, pre-surgery
10. Rashida Jones
11. Rachel Nichols
12. Bonnie Bernstein
13. Jennifer Love Hewitt
14. Adrianne Palicki
15. Scarlett Johansson
16. M.I.A.
17. The Girl from the FIAT 500 commercial
18. Olivia Hussey
19. The Soulless Robot, Katy Perry
20. Terri Hatcher
21. Heather Graham
22. Shannon Elizabeth
23. Alison Brie
24. Gillian Jacobs
25. Velvet Sky
26. Robin Tunney
27. Megan Fox
28. Melissa George
29. Angelina Jolie
30. Wendy Schaal
31. Roxanne Kernohan
32. Debbie Gibson
33. Alesha Dixon
34. Susanna Hoffs
35. Winona Ryder
36. Michelle Trachtenberg
37. Sofia Vergara
38. Kristen Wiig
39. Abby Elliot (as Zooey Deschanel)
40. Miss Elizabeth
41. Christina Applegate
42. Soleil Moon Frye





USELESS TRIVIA and SHAMELESS PLUGGING


Last Week's USELESS TRIVIA

Who has the longest running tenure on Saturday Night Live amongst female cast members?

ANSWER: Two possible answer here as both Amy Poehler and Maya Rudolph were on the show for eight seasons. Big ups to DUSTY for once again nailing the trivia portion of the show.

This week's USELESS TRIVIA

Who is the only character to appear in all 260 syndicated episode of Married…With Children including the "lost" episode and pilot episode?


SHAMELESS PLUGGING

Over in Ask 411 Music this week, we're talking the Rock N Roll Hall of Fame, bands that stuck around too long and celebrities trying to sing. Also look for my review of this week's Community and recap of this week's Ghost Hunters.









THIS WEEK IN RETRO




OLD FAST FOOD PROMOTION SERIES 2


The promotional ad above is for McDonald's "Blast Back with Mac" campaign that rain in 1989. It's a two for one. First of all, Mac was a lounge singer with a crescent moon for a head – why he had a crescent moon for a head is beyond me. He was introduced to audiences in the late 80s as a response to the criticism of McDonalds only advertising to children. Yep, a sunglassed crescent moon headed lounge singer was supposed to appeal to adults. And advertising companies get paid lots of money for this stuff. This particular promotion involved Mac mainly because his name rhymed with "back" so they could have a rhyme and an alliteration in their advertising slogan. Pull tabs off of giant boxes of french fries and giant sodas and win prizes. If not prizes, then deals on food. These were the "blast back" prices where you could get a cheeseburger for a quarter or a Big Mac for $.59. Though I thought the Big Mac was invented in the early 80s, which means it was probably never $.59 to blast back to. Oh well, plotholes aside, you still got a Big Mac for $.59





Speaking of advertising to children, back in 1985 Burger King did just that. If you had any part of your life in the 80s, you are familiar with a fast food cup giveaway. The basic idea is a restaurant gets the rights to a certain franchise (in this case He-Man) and they make a set of cups or glasses about said franchise. Each week a different cup or glass is revealed and able to purchase for cheap (usually a dollar). Since you have one, you will obviously come back the next three weeks for each of the others so you'll have the whole set. I can't even begin to dent the number of franchises that were used and abused by the fast food industry in this manner. For Burger King in 1985, He-Man was a pretty big score. I'm surprised McDonalds hadn't swallowed that franchise up. We need more cup promotions in this day and age.





Pizza Hut wasn't immune to crazy promotions. They've always been affiliated with Pepsi (in fact they may have been owned by Pepsi) at this time, so promoting Crystal Pepsi through them was a no-brainer, right? Just one problem. Crystal Pepsi sucked and is widely regarded as one of the biggest corporate bunders in history. When I was watching this ad, not only was I surprised they named Domino's by name, but I kind of thought that maybe Domino's should have run a version of this ad. We don't have Crystal Pepsi – thanks for advertising it Pizza Hut. For those lazy asses who didn't bother to click the link and watch it (it's thirty seconds for crying out loud) or perhaps its not compatible with your country, back in the day if you purchased two medium one topping pizzas from Pizza Hut, you got a 2 liter of Crystal Pepsi for free. While it sounds like punishment now, back then they actually thought Crystal Pepsi was going to be a big deal. It kind of was – for reasons they didn't want.


23 Years Ago Today


April 19, 1989

#1 Single




"She Drives Me Crazy" by Fine Young Cannibals



#1 Album





Loc'ed After Dark by Tone Loc



#1 Movie





Major League

NOTABLE OPENS: Say Anything, She's Out of Control



I must leave you now.




comments powered by