SPOTLIGHTS
411 Movies Interview: Los Angeles Lakers Announcer John Ireland
Posted by Tony Farinella on 05.07.2012

411's Tony Farinella sits down with the play-by-play announcer of the Lakers, John Ireland, for an extensive interview! Topics discussed: the NBA season, the Lakers, Shaq, the make-up incident that went viral, and a whole lot more! Check it out!

John Ireland is the voice of the Lakers, providing play-by-play with two-time NBA champion and former Laker, Mychal Thompson for ESPN Radio 710. It's a job that has a lot of history and a great legacy behind it. He's also the co-host of the Mason and Ireland show, which airs Monday through Friday from 2pm to 6pm Pacific Time, also on ESPN Radio 710 in L.A. Recently, I had the pleasure of chatting with John Ireland for over twenty minutes about a variety of topics, and John provided some great stories and incredible insight. In my interview with John Ireland, we talked about his job as Laker announcer, some of the more memorable incidents in his career, and a whole lot more.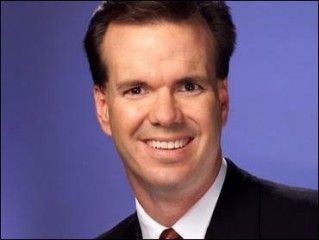 TONY: When you had David Stern on your show recently, you asked him to give a letter grade to the NBA season. In your first year as Lakers play-by-play announcer, what grade would you give yourself?

John Ireland: That is a great question that no one else has asked me. I would give myself a solid B, but because it's my first season, I've gotta think that I can get a lot better, so I'll slap a minus on it. I'll go B minus with the hope that next year I can get it to a B plus or an A.

TONY: Why would you give yourself that grade?

John Ireland: Because I'm new and it was a sixty-six game season. I live in a town, Tony, where basically everyone that grew up here has listened to four A plus announcers. When I grew up, Vin Scully was doing the Dodgers, Chick Hearn was doing the Lakers, Bob Miller was doing the Kings, and Dick Enberg the Angels. I'm used to almost perfection on every front. So when I hear myself do games, I think, 'Well, that sounds pretty good. I'm not making mistakes. I'm painting a good picture, but I've got a long way to go to measure up to the announcers that came before me.' A C is average, and I think I did a little better than average because I put a ton of work into it. For a first year, I think a B minus is pretty good when you're graded on the curve of L.A. announcers.

TONY: You mentioned how it's been a shortened season, and it has been an eventful one with Derek Fisher being traded, the Chris Paul vetoed trade, and everything else. What has been the biggest challenge for you?

John Ireland: Probably the condensed schedule, the fact that the games are so jammed together. We did sixty six games in a hundred and twenty days, one hundred and twenty three, if you count the All-Star Break. That's a ton of games. For a new announcer like me, you gotta learn the rosters and the teams. It was like taking a final every two or three days, especially the first time around the league. The big challenge for me was the condensed schedule. I found ways to do it. I had to do a lot of studying on planes. I had to stay up later than I was used to and found a way to get it all in. Now that the playoffs are here, I feel pretty well prepared because I studied a lot when the Lakers played all these teams during the season.

TONY: You have two on air relationships, with Steve Mason and also with Mychal Thompson, when you are doing the Lakers games. Talk to me about the similarities and differences of those relationships.

John Ireland: Well, Mason and I have been working together since 1994. We've been together for a long time. The uniqueness of our show is that we come at every issue from a completely different perspective and we're friends. So we're two guys that like each other, but I'm conservative, I'm married, and I have a kid. Mason is Liberal, lives on the beach, does whatever he wants, hates wearing ties. We really are the odd couple. We like each other, have a lot of respect for each other as radio guys, so that's a very fun show to do because I'm coming at it from the perspective of someone that's like the opposite of me. I like him and I respect him, but he looks at things completely differently than I do. Mychal and I tend to be the same. We both love the NBA. We both are conservative financially. We're both Republican politically, we're about the same age, we're both huge Laker fans, and we really enjoy and relish the opportunity we have to be Laker announcers. That's how they're different. Mason and I come at things from the opposite perspective and Mychal and I are both on the same side of the road.

TONY: Steve Mason told me in our interview that one of the trickiest parts of the show is being tactful when criticizing someone as you are partners with the Lakers. What is that like for you, to be doing the play by play one night and the next night, you have to criticize and analyze someone on your show?

John Ireland: I think the key to that is to make sure that if you're going to criticize somebody, you criticize the act and not the person. We had Steve Blake, the Laker guard, on the other day, and I asked him, 'How did you feel when you were getting heavily criticized by all the fans and a lot of the talk show hosts?' Mason, to his credit, jumped in and said, 'By me, I was killing you.' Steve made a really good point, and he said, 'I'm a lot harder on myself than anybody else is, than any of you guys are.' I think most athletes are like that. If you say that the Lakers have a player that is killing the team because he's turning the ball over too much and he can't make free throws, I think the player already knows that. I think he accepts the fact that if he doesn't get better in those respective areas, then he's probably going to get benched or he's probably not going to be playing for the Lakers very long. If you come at somebody and say, 'That guy can't play. He's no good. He's a bad guy,' you're actually criticizing the person. All these guys, even in college, they wouldn't be given a scholarship to USC if they weren't talented. All these guys have the ability. I tend to focus on what happens in the games and try to stay away from criticizing the person.

TONY: On some of your recent shows, you guys have discussed the Utah Jazz announcer who went crazy during a game and the Clippers announcer who also got super emotional during a game. Have you ever had a moment like that, where you went completely emotional and reacted like a fan?

John Ireland: I think the answer to that is not yet but stay tuned. I'm actually friends with that guy, David Locke, the Utah announcer, who just lost it, and I loved that call. I thought that call was fantastic. It was a close game, it was in the final minutes, and he sounded exactly like what all the Utah fans felt like in that moment. I have the advantage of having Mychal. In Utah, David does those games by himself. With the Clippers, Brian Sieman, who I also like a lot, does the games by himself. What I try to do, my job is to describe the action and let Mychal analyze it. David and Brian are kind of like play by play and color guys all rolled into one, so they'll throw in analysis, they'll throw in emotion. I try to remember that the person in the car, most of our audience is in cars because we live in Los Angeles, and everyone is stuck in the car. I have to paint a picture for them. I have to describe exactly what's happening. If I don't and I lose it, I leave that person stuck on a freeway hanging. I tend to describe what happens and let Mychal react to it. Mychal does a good job of keeping me honest about that.

When Artest lost his mind and elbowed James Harden in the head, I started to kind of say, 'Oh my God, I can't believe he did that. What is he doing?' Mychal jumped in and said, 'Well, here's what I think happened.' When you have the perspective of a former player there, someone who has been in those situations, it can be really helpful. With David and Brian, they are on that island by themselves and they have to describe everything. I think that tends to lead to what you're asking about.

TONY: You mentioned that when you had Justin Bieber on during The Third Chair, you received a lot of feedback from people all over the place. Who has been your favorite guest in the third chair and why?

John Ireland: Wow, nobody's asked me that either. I really enjoyed having Jamal Wilkes up there when he had just found out earlier that day that he had been selected for the Hall of Fame. That was fun for me because I grew up as a fan of the Lakers as a kid watching him. I enjoyed talking to him. David Hasselhoff, the actor, was excellent. He was really emotional and very funny. I enjoyed having him. I thought Andy Garcia, the actor, who has been a long time Laker fan, was really good too. It would probably be one of those three and maybe Jeanie Buss. I just like Jeanie a lot. She's a really good representative of the team. She walks the line of being a Laker executive and being a fan about as well as anybody. It was fun having her up there. Between those three guys and that one woman is what would be my favorite, one of those four.

TONY: I would be remiss if I didn't ask you about the makeup incident that went viral, where you were caught applying makeup on camera. It was on Jay Leno, You Tube, and everywhere. You were a very good sport about it, I must say. What do you remember about that incident and how did you handle it so well?

John Ireland: Clearly busted. There's a back story to this that goes to show that if you cut corners, this is what happens. My job is that I do the games on radio and then as soon as the game ends, I wrap up. Mychal actually does the postgame show with a guy in a studio back in Los Angeles, and I wrap up as quickly as possible and I have to run back to the locker room and do the post game show with Mike Brown, the coach. They ask me to grab a couple of players, and it's a live postgame show that goes back to Los Angeles on TV. A few years ago when we shifted to HD, my boss at the time at the TV station said, 'Hey, you're on in HD. All of our anchors in the studio wear makeup. You have to wear makeup because you don't look good, and if you don't wear makeup, you're going to hear about it from me.' I said, 'OK. I'll have to find ways to wear makeup.' Before I did the radio play by play job, I would just put makeup on at halftime or in the first, second quarter, just go back to the bathroom and put makeup on. Doing the games, my schedule is much more limited. It was the sixth game of a six game round trip. What I had done was I had always gone back to the bathroom at halftime to put my makeup on, so when the game ends, I can run right to TV.

Well, with that game in Toronto, I said to myself, 'OK, I'm in Canada. I don't know anybody in Canada. I'm not Canadian. I don't care if people see me putting makeup on.' I really don't. Who am I going to be embarrassed by? I don't know any Canadians. I sat there, if you go back and look at the tape, I sat there and put my makeup on, clearly oblivious to the fact I'm sitting right behind Bill McDonald and Stu Lantz, our TV guys, and they are on camera. If you look at that tape, you can see my face, as I look down and see a monitor, and I see myself in the background, and I realize, 'Oh my gosh, if they have been on for any longer than thirty seconds, everybody just saw me put my makeup on.' That's the look on my face like, 'I am so busted.' I have my Twitter feed open on my computer, and my Twitter feed, within a span of ten seconds, I had a hundred tweets from people saying, 'Hey, you moron, you just put makeup on.' I've been around long enough to know that that was going to go viral. I had to own it. That was the true story that I just told you. There was no explanation for it. There was nothing other than me being too lazy to walk back to the bathroom because I thought I was in Canada and didn't know anybody. So that's the back story. The minute it goes up on Twitter, everybody was kind of bagging me for being girly and putting makeup on.

What's interesting is about two days later, Deadspin caught it, and once it hit Deadspin then I knew other people would catch it. I have some friends that work at the Tonight Show and they tipped me that Jay was going to do that the night he did it. Once Jay did it, then ESPN picked it up for their not top ten. I was number one in their non top ten. In a strange way, it allowed me to catch up with a lot of people. I've been in television for about twenty five years, and I heard from people that I hadn't heard from in years. I worked in Louisiana and Texas, San Diego and now L.A, so I heard from all sorts of people. It turned out to be a cool thing. I got to catch up with a lot of people because I was too lazy to go to the bathroom.



TONY: What does the radio show bring you creatively compared to doing play to play?

John Ireland: The radio show is four hours of having a conversation, talking about sports. The play by play is more of you gotta play that kind of straight. Your job is not to try to be funny or creative. There are two different mediums. The talk show is kind of like doing a four hour cocktail party. The game, your job is to describe the game and not screw it up. Both are really fun. The play by play is obviously more exciting because you're covering a live event. The talk show gets to use the more creative side of my brain.

TONY: You've talked in previous interviews about your Shaq interview where he dropped the F-bomb, but you were saved because of the wardrobe malfunction of the Super Bowl. What are your memories of that interview?

John Ireland: Surreal. We did a game again in Toronto. All the weird stuff happens to me in Toronto. It was a day game. For years, the NBA would put the Lakers on the day of the Super Bowl before the game. One of the running prop bets for years was, 'Who would score more, the winning team in the Super Bowl or Kobe?' That was a morning game, and it was a really close game. The teams are going back and forth, both sides were mad at the refs, and they were yelling at the refs. I'm only allowed to interview a player if they win. They won, and I took Shaq, and he was mad that he wasn't getting any calls. I think my first question was like, 'Hey, Shaq, the game was really hard fought at the end. I know you played your way through some calls you didn't like. How were you able to get this win?' He completely ignored the question. He said something like, 'I just wanna say that if David Stern wants to ruin this f'n league, then he'll get some f'n refs that know what they're doing.' I knew I was on live. I said to Shaq, and I wanted to let him know that what he was saying was live, I said, 'Shaq, we're on live.' He immediately answered with, 'I don't give a blank.' So he swore again.

I thought I was going to get in trouble, he was going to get in trouble, and the station was going to get fined a ton of money. Shaq did get fined by the league, and they suspended him for the next game, which was in Indiana the next night. I thought our station would probably get fined too, but later that day, I worked for CBS in Los Angeles, later that day was Justin Timberlake/Janet Jackson wardrobe malfunction and that kind of trumped anything that happened in Toronto. So we were fined for that, but not for the Toronto thing.

TONY: Talk to me about the challenge of being an NBA play by play announcer, when your words are so important and so vital and you have to pick them wisely. How do you handle that challenge?

John Ireland: You take it seriously. Like I said, I feel like I grew up going to sportscaster school. If you grow up listening to Chick Hearn, Vin Scully, Bob Miller, and Dick Enberg, you don't know what a bad announcer sounds like. You better prepare and you better know what you're talking about. Chick told me once before he passed away that the audience is smart, don't talk down to them. If the team is playing lousy, say it. If the team is playing great, say it. You have a good natural enthusiasm, and that will come across, but you have to be prepared. I tend to over prepare. For any game I do, I study between two and three hours, I know everybody who is going to be in the game, and I pretty much know what the coaches are going to try.

I talk to a lot of assistant coaches, a lot of other broadcasters. I take it as I've been given this opportunity to paint a picture and describe the action to people in Los Angeles that are stuck at work, stuck in their cars, and they're counting on me to do that. I take that responsibility very seriously. The best answer is that I take the job very seriously, but I also know that's it fun. I want that to come across too. I prepare really hard, treat it seriously, and try and have fun, and at the end, you've got a finished product that the game is the star. The announcer isn't the star, the game is the star, and you have to give it justice.

TONY: Another incident that you turned into a positive was when you said that you would walk home if the Cleveland Cavaliers beat the Lakers, which they did. What do you remember about that and how did you turn it into a positive?

John Ireland: It was the end of a road trip. Cleveland had a horrible team last year. I think they were three and twenty nine or something when we got to Cleveland. Dave Miller, one of the guys I do the pre-game show with, said to me, 'I'm worried about this Cleveland game.' I said, 'Dave, the Cavs are three and twenty nine. If the Lakers lost this game, I would walk home from Cleveland. That's how confident I am that the Lakers are going to win this game.' Dave said, 'OK, we'll see.' So I gave myself a little wiggle room. I could have just said, 'Well, I was wrong, I said I thought I would walk home from Cleveland.' After it was over, I thought, 'You know, this is such an upset, and I've got an opportunity here to make some hay.'

I've got a ten-year-old who is on the Autism spectrum, and I think the biggest issue for people working for Autism Speaks and people that want to raise Autism awareness is that most people just don't know that these kids need help. Most people, when you tell them about the situation, they will help, be helpful, but they don't know what Autism is and they don't know that people in the Autism spectrum, they're just different. They're not people that want to be treated differently. They just need a little help, and you gotta be a little more patient with them. Instead of just saying, 'I put my foot in my mouth, let's move on', I said I am going to walk for Autism Speaks. We ended up doing a bunch of media, a bunch of interviews. I got a guy from the L.A. Times to write a big front-page article about it. We ended up making twenty five thousand dollars for Autism. I had to get a Laker season ticket holder to fly me back from New Orleans because we had a Friday night late game and a Sunday day game in New Orleans during the playoffs. She donated a plane. I had people donate transportation to and from the airport. All the money went to Autism Speaks. We were able to make a lot of money and raise a lot of awareness out of something that was just me being stupid. I was proud of the way that came off and really happy we were able to raise money for Autism Speaks.

TONY: Finally, John, what is your on the record prediction for how the Lakers will finish in the playoffs?

John Ireland: I am a shameless Lakers apologist. Anybody that listens to me knows this, but I honestly believe that the Lakers with Andrew Bynum have figured something out. I know I'm going to be in the minority here, but I think the Lakers are going to come out of the West and make it to the NBA Finals. When they get there, I think they're going to meet the Miami Heat. My prediction is that if I'm going to predict that the third seeded team out of the West is going to make it all the way to the Finals, I'm not giving up on them in the Finals. So I'll say Lakers over the Heat in the Finals in seven.

To follow me on Twitter: @411interviewer
comments powered by