SPOTLIGHTS
411mania Interviews: Chris Powell (Extreme Makeover: Weight Loss Edition)
Posted by Al Norton on 06.02.2012

411's Al Norton sits down for an exclusive interview with Extreme Makeover: Weigh Loss Edition's Chris Powell.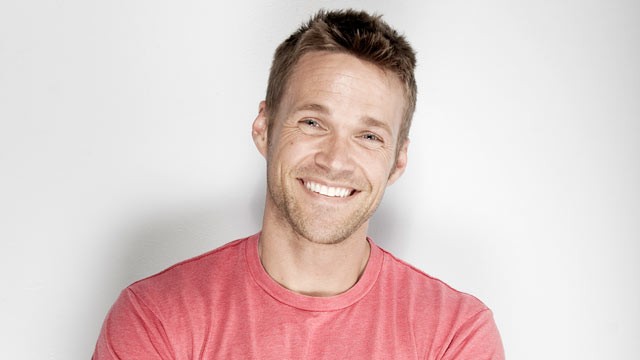 Chris Powell is a recognized innovator in the fitness industry who tomorrow night begins his second season as trainer/coach on ABC's Extreme Makeover: Weight Loss Edition.

Al Norton: I talked with you last year, I loved the first season, and I'm excited for a second.

Chris Powell: Thank you, my friend. I was going to say, "wait a second, I recognize 411mania, and I recognize Al."

Al Norton: That's fantastic. I can't imagine how physically and emotionally draining the first season was for you; what did you do to recharge before you dove into season two?

Chris Powell: Believe it or not I didn't have a whole lot of time to recharge between the seasons, they just kind of happened back to back. Fortunately I do have my outlet and it truly is exercise. It's something I need to keep up on a regular basis because number one, that's how I express myself and it's almost like my meditation time, it keeps me recharged. It also keeps me passionate about what I do.

Al Norton: How did the successes and failures of participants in season one effect how you chose those for season two?

Chris Powell: As we went into season two, what I was really looking for were people who had that moment of clarity and they truly believe that they could do this. Once they have that magic ingredient of belief, that's the one thing I really can't provide. I can provide coaching, I can give people expectations about what's going to happen for the year ahead, but the one thing I can't give them is that belief in themselves so I was looking for people who were truly confident in their ability and took total responsibility for this action, so they were truly ready for this. I've got to tell you, you're going to see saw jaw dropping transformations in season two for sure.

Al Norton: I'm sure you get asked this all the time but what's your guiltiest food pleasure?

Chris Powell: Nachos. Without hesitation. I love tortilla chips; I'll take them with cheese, with salsa, with guacamole. That's without a doubt my things and usually at least once a week.

Al Norton: I've dealt with weight issues my whole life and I've found one of the hardest things is when food goes from being a comfort to a crutch. What are warning signs for people to look out for with that?

Chris Powell: The biggest thing is when things reach a point where your life is unmanageable because food has entered it, when you begin eating your emotions. Once of the first things that we look for is when you're eating when you're not hungry, when you're simply eating to eat; that's probably one of the biggest warning signs.

It's human nature to sometimes reach for food for comfort, especially when we're experiencing emotions, but when you find yourself simply eating to eat and not because you're hungry, that's definitely something to keep an eye out for.

Al Norton: Mayor Bloomberg made headlines yesterday talking about outlawing supersized sugary drinks in New York City. Do you think America's obesity problem can be at least partially solved with legislation?

Chris Powell: There's argument on both sides of the coin there. I am in New York right now and of course this city is abuzz with this proposal. Here's the deal; it's hard to say if the government should have some kind of say in what we can and can't eat, however, whatever they can do to create some kind of education on portion sizing is fantastic. There's nothing that says if you can't buy a 16 ounce soda, why not just buy two 8 ounce sodas, if you really want that much soda. At the same time, I am definitely for education about portion sizing and if anything, at least New York City is doing something. If it works, great, if it doesn't, go back to the old policy. I am curious to see how this is going to change and what kind of impact it's going to have on obesity statistics here in the city and slightly outside the city. I want to see the impact that it has.

Al Norton: Are there cooking or food or fitness shows on TV that you're a fan of?

Chris Powell: You know, unfortunately, I am guilty that I don't watch much TV, to be honest. I'm so busy with my people and when I'm not I'm with my family and we just try to stay as active as possible, so unfortunately I've missed a lot of the cooking shows. When it comes to fitness I am a fan of Biggest Loser, I watch that every once in a while, and when my show comes around the family will sit around and we'll have the kids watch Dad on TV. That's always fun but that's usually about it.

Al Norton: Is it hard for you to watch the finished product?

Chris Powell: Yes…It is hard to watch the finished product, especially having been there throughout the whole process with them. Our years are so emotionally charged that I still feel those emotions when I watch them on TV. I remember sitting in the editing bays and seeing a couple of the rough cuts of some of the moments I went through with my people and I actually had to step outside of the bays because I was reliving those moments. As beautiful as they are, there were still some really rough times and it's human nature, it's real life that we're going through, and sometimes that's not easy. Come Sunday night when the show airs it's going to be an emotional roller coaster for me.

Don't miss the season premiere of Extreme Makeover: Weight Loss Edition, tomorrow at 9pm on ABC.


comments powered by