SPOTLIGHTS
The Big Screen Bulletin 08.13.12: The Bourne Legacy Takes #1!
Posted by Steve Gustafson on 08.13.2012

News and thoughts on Ben Affleck possibly directing the Justice League film, a new picture of Daniel Day-Lewis in Steven Spielberg's Lincoln, an original cast member rejoining the Hangover franchise, the Red Dawn trailer, David Duchovny discussing a third X-Files movie and more!





































Welcome to the Big Screen Bulletin! My name is Steve Gustafson and this is where we hit the big movie news from the weekend and anything else going on in the world of Hollywood!

A few reading suggestions before we start:

Jack McGee brings the celebrity gossip, pop culture, and hot women in the The Hollywood 5 & 1!

Stewart Lange holds down the fort across the pond with his MMA 5 & 1!

Greg De Marco puts the Wrestling world in a headlock with his Wrestling 5 & 1!

Follow me on Twitter for random bits, news RT's, and updates! Only at http://www.twitter.com/stevethegoose!




BOX OFFICE BREAKDOWN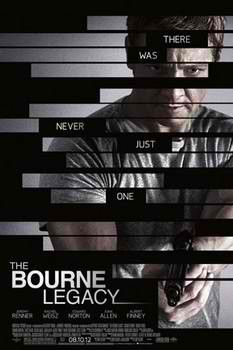 1. The Bourne Legacy $40.3 million ($40.3 million total)
2. The Campaign $27.4 million ($27.4 million total)
3. The Dark Knight Rises $19.5 million ($390.1 million total) Read the review!
4. Hope Springs $15.6 million ($20 million total)
5. Diary of a Wimpy Kid: Dog Days $8.2 million ($30.6 million total)
6. Total Recall $8.1 million ($44.2 million total)
7. Ice Age: Continental Drift $6.8 million ($144.1 million total)
8. Ted $3.3 million ($209.9 million total) Read the review!
9. Step Up Revolution $2.9 million ($30.2 million total)
10. The Amazing Spider-Man $2.2 million ($255.5 million total) Read the review!

Box Office Survey!
Instead of me just repeating what you can see, how about we ask some questions about the weekend box office? Answer in the comments and NO CHEATING!

* Will the success of The Bourne Legacy inspire other franchises to relaunch with new characters in the same universe?


BULLETIN BOARD
Me thinks someone doth protest too much! The Teenage Mutant Ninja Turtles reboot has seen its fair share of negative feedback from comic-book fans ever since Michael Bay announced his production company were tweaking the origin story to recast the turtles as alien beings.

Alien beings.

Then came word that the film was being pushed back to 2014 amid reports that significant rewrites could be performed on the script.

Now creator Kevin Eastman has given an update on the project claiming that a shoddy script was not the reason behind the delay. **WINK**

"Essentially they pushed it back for two reasons," says Eastman. "One is the director, Jonathan Liebesman, wanted to make sure he could do the effects to the level he wants them at, and the fight scenes to the way they should be. "

"Also, their release date is almost exactly on the 30th anniversary," he continues. "5 May 1984 is when the first Turtles comic came out. 16 May, 2014, is almost exactly 30 years after. So basically it's an anniversary movie now."

OK, I'll give him the anniversary point. But I don't trust anything someone says if they start off by saying "essentially".

And as for the script? "I talked to [producer] Scott Mednick yesterday," says Eastman, "and he's seen the most recent 50 pages and said it's as good as the last version. They've really knocked it out of the park."

Is anyone buying this? Bay fumbled this project the moment he started tweaking the origins. After that, anyone related to the reboot has gone out of their way to sing the praises of the new Turtles. To the point of going overboard.

My prediction? The Turtles movie never gets made and then Eastman will give an interview telling us what he really felt about the project. Without the shadow (and control) of Bay hanging over him.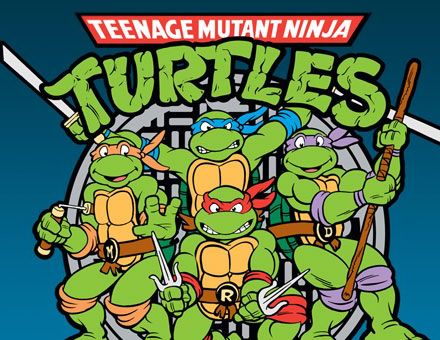 Casting of the Week!
First we get the return of the Jim Carrey-Jeff Daniels sequel to Dumb and Dumber, now Vulture is saying that the planned third movie starring Keanu Reeves and Alex Winter reprising their roles as the time-traveling "Bill and Ted" is moving forward and that Galaxy Quest director Dean Parisot will helm that movie.

Parisot has mainly been directing television as well as the remake of Fun with Dick and Jane starring Jim Carrey and Tea Leoni, but he's also currently directing the action sequel RED 2 for Summit Entertainment.

There have been rumblings about a new Bill and Ted project for a couple of years, although few people took it very seriously as word got out that original Bill & Ted creators Ed Solomon and Chris Matheson were supposedly working on a new script featuring the characters.


This planned threequel would revisit Reeves' Ted Theodore Logan and Winters' Bill S. Preston, Esq. in the current day to see what they've been up to decades after their earlier adventures. We'll find out the status of their band "Wyld Stallyns"!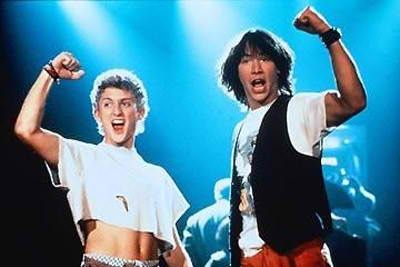 GottaBeKidding!
"Hey Willie!" Sony is planning to bring ALF to the big screen with a mixture of live-action and CGI.

The original TV show told the story of Gordon Shumway, an alien who accidentally crash-landed in the garage of a suburban American family. Unfazed by this development, they promptly adopted him as a pet and all manner of charming antics ensued.

Sony snapped up the rights to the character with The Smurfs producer Jordan Kerner hired to develop the project. But that's not all! Original star Paul Fusco will return to voice ALF! No release date has been established yet.

Any guess on when Small Wonder will get a big screen option?





Affleck and the Justice League!
With Marvel having just announced that Joss Whedon is set to write and direct The Avengers 2, Warner Bros. seems ready to get serious. Variety is reporting that the studio is considering Ben Affleck to direct a Justice League movie.

The news comes after Christopher Nolan ruling himself out of the running, with the director clarifying his position at a recent junket for The Dark Knight Rises. "I've got no plans to do anything more," he said of his work on Batman, "and certainly no involvement with any Justice League project."

Pretty clear there. Variety reports that Affleck's work on Warner's commercially successful The Town has seen his stock rise within the studio, to the point that he is seen as a safe pair of hands in which to place responsibility for prime properties.

Like say...The Justice League.

The project would see a superhero team-up between the likes of Batman, Superman, Wonder Woman and Green Lantern.

Is Ben up to the challenge? Your thoughts below!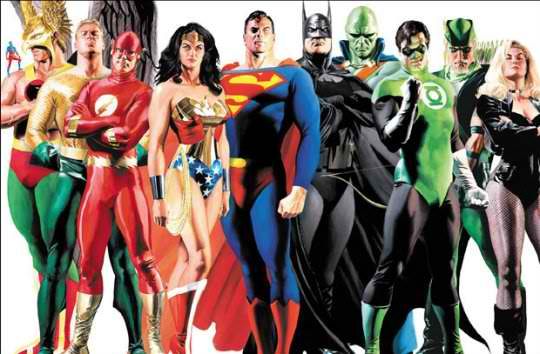 More X-Files!
Will we be seeing more X-Files at the theater? If David Duchovny has a say we will. Despite some underwhelming box office numbers for the second film, Duchovny wants to keep things going and continue the adventures of Mulder and Scully on the big screen. In an interview with Collider about his indie film Goats, Duchovny spoke a bit about how he'd love to return to make another film:

"That book doesn't close until somebody dies, really. One of the greatnesses of the show was its open-endedness. It was about possibility. It wasn't about closure. It just couldn't be. There is no such thing as that story ever ending. Those characters are forever searching. That's what they do. Even if we're not watching them, they're out there, in some dimension. Mulder and Scully are still doing their thing Ĺcause that's their nature.

I would love to do another film, or more. I think we're all game for it. I know I'm kind of perplexed that Fox isn't more [enthusiastic]. Here's a homegrown property that you don't have to go buy, like fuckin' Green Lantern or something, to make it. Here you've got an actual action franchise that's your own."

Who wants to see more X-Files?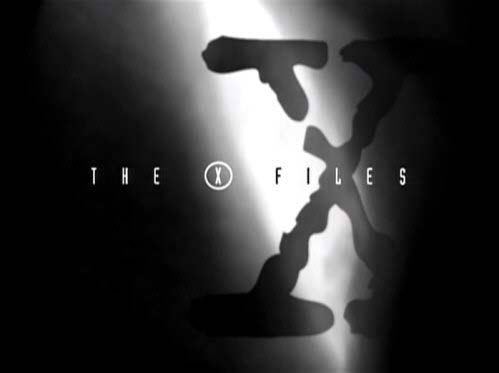 The Master!
There's a lot of anticipation for Paul Thomas Anderson's new drama The Master, starring Joaquin Phoenix, Philip Seymour Hoffman, and Amy Addams, now opening in limited release on September 14 after playing at the Toronto and Venice Film Festivals, and the Anderson fansite Cigarettes & Red Vines somehow got their hands on nine new production stills from the movie that mainly shows Phoenix and Hoffman.

Set in America in the years following World War II, a charismatic intellectual (Hoffman) launches a faith-based organization and taps a young drifter (Phoenix) as his right-hand man. But as the faith begins to gain a fervent following, the onetime vagabond finds himself questioning the belief system he has embraced, and his mentor.

Excited?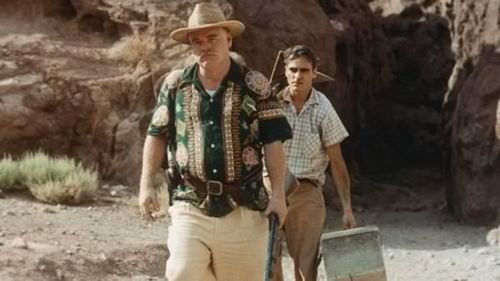 Lincoln!
Steven Spielberg's Lincoln, a biopic on the 16th president of the United States, has released the first official image of an in-costume Daniel Day-Lewis over at EW.com. That wearied slouch acts as a reminder that Lincoln will only follow the last four months of the president's life, as he tries to bring the Civil War to an end, while also abolishing slavery.


It'll be Day-Lewis' first stint in front of the camera since 2009's Nine, and it's definitely one of our most anticipated performances of the year. I'm calling a two way battle for Best Actor Oscar between Day-Lewis and The Master's Phoenix.





Hungover!
Making the trip to Thailand apparently didn't allow for Heather Graham to reprise her role in The Hangover as the heart of gold stripper Jade in the sequel, but the third and final go round with the Wolf Pack is another story.

Variety reports Graham will return in The Hangover Part III which will be shooting in Los Angeles and Las Vegas, making it easier for Jade to show up. But she won't be the only familiar face as Ken Jeong and Mike Epps will also be returning in some capacity. Plenty of rumors that several well-known actors are supposed to make cameos in the final chapter.

No specific names are mentioned, but perhaps they'll show up at a mental hospital as the third story is rumored to involved Justin Bartha, Ed Helms, and Bradley Cooper breaking Zach Galifianakis' character out of a mental hospital. No word on whether or not Jamie Chung will be back, but if a rendezvous with Jade is in the cards for Stu (Helms), then it would certainly spice things up a bit. Todd Phillips is back as director and the film is slated to hit theaters on May 24th, 2013.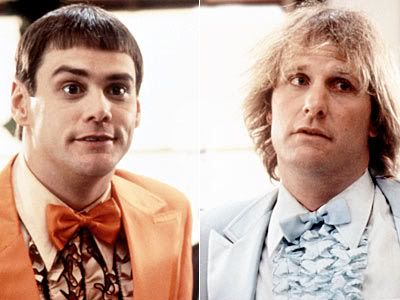 Trailer Talk
The upcoming remake of Red Dawn has debuted its trailer at Yahoo! Movies! Directed by Dan Bradley (the directorial debut by the veteran stunt coordinator) and starring Chris Hemsworth, Josh Peck, Josh Hutcherson, Jeffrey Dean Morgan, Adrianne Palicki, and Isabel Lucas, Red Dawn hits theaters on Wednesday, November 21st.

In the remake of the cult classic from 1984, an American city awakens to the surreal sight of foreign paratroopers dropping from the sky shockingly, the U.S. has been invaded and their hometown is the initial target. Quickly and without warning, the citizens find themselves prisoners and their town under enemy occupation. Determined to fight back, a group of young patriots seek refuge in the surrounding woods, training and reorganizing themselves into a guerilla group of fighters. Taking inspiration from their high school mascot, they call themselves the Wolverines, banding together to protect one another, liberate their town from its captors, and take back their freedom.

What do you think?






Before I say GOODBYE!
Playboy has been kind enough to release me on the lovely Playmates. Here's some interviews to keep you entertained!
Miss January 2012
Miss February 2012
Miss May 2012

Are you a fan of 411mania on Facebook? Keep up-to-date on news and contests!

Are you following 411mania on Twitter?
http://www.twitter.com/411mania
http://www.twitter.com/411wrestling
http://www.twitter.com/411moviestv
http://www.twitter.com/411music
http://www.twitter.com/411games
http://www.twitter.com/411mma

If you have some down time and are looking for a great place for great fun, check out Tiger Flash Games!

As always, "Thank you!" to John Meehan for providing my banner!

That's all the time I have. See you next week!

comments powered by