SPOTLIGHTS
411 Mania Interview: Masi Oka of Heroes
Posted by Tony Farinella on 08.28.2012

411's Tony Farinella sits down with Masi Oka of Heroes for an exclusive interview about his work on the new film, Searching for Sonny, his thoughts on fame, and more!

Masi Oka is best known for his work on the NBC hit show Heroes as Hiro Nakamura. Now, he's a part of another popular show in Hawaai Five-O and in a new independent film called Searching for Sonny, which also stars Michael Hogan and Minka Kelly. I recently caught up with Masi to talk about his work in Searching for Sonny, his career after Heroes, and dealing with fame and popularity. Searching for Sunny hits VOD, DVD and Blu-Ray on August 28th and can also be seen in theaters via TUGG as well. At the end of the article, you can find out more information on how you can see this film.



TONY: With a film like Searching for Sonny, which is an independent film, it seems like it's a great avenue for actors to really explore different characters and different sides of their personalities. Tell me what it was like for you to walk onto an independent film like this and show off a different side of your personality?

Masi Oka: I think it's a lot of fun. We had a great crew and a great cast. And Andrew wrote a great script. It was very innovative, so it was definitely a lot of fun to do that and all around a great experience.

TONY: Three of the actors in this film, yourself from Heroes, Minka Kelly from Friday Night Lights, and Michael Hogan from Battlestar Galactica, all of you have extensive TV backgrounds. How does a TV background lends itself to a film like this?

Masi Oka: I think one thing is the speed. Andrew was very fast and he knew what he wanted, so I think TV actors, we're used to that frantic TV pace. That probably helped in this case.

TONY: What has it been like finding work after a show like Heroes? What kind of work are you looking to find and what kind of work is finding you?

Masi Oka: Right now, I'm very fortunate to be on another hit show called Hawaii Five-O, which I'm a series regular on. That's been great. You also want to be careful about not trying to paint yourself in a corner, so you want to find these other kind of roles to expand yourself, so a role like Searching for Sonny or this role in Hawaii Five-O, it's great. In this day and age, to be able to go from one hit show to another hit show, you're very lucky to be doing this.

TONY: You mentioned how you're going from one hit show to another. What is that like for you? When you're on a show like Heroes, you know everybody on there and you have a certain level of familiarity and you walk onto a new show and have to do that all over again. What is it like going from one show to another and fitting in with a cast?

Masi Oka: It's sad but also exhilarating. You're going from high school to college in some sense. I miss not having to make a reason to see my friends and family, which my Heroes cast and crew were. That's kind of sad, now we have to make lunch appointments. New experiences are part of what's fun about this business. You get to explore new characters, new locations, and a new family as well. Fortunately, I knew Daniel Dae Kim beforehand and we've been hanging out and are good friends. I knew that was part of the reason and the draw of trying to do this show. I'm glad he was here and through Daniel, the cast has been amazing, the rest of the crew has been fantastic as well. It's bittersweet that you close one chapter, but you never really close it, because I still work with a lot of people and some of those people do guest spots on Hawaii Five-O. So it's a small world. I think the longer you work in the business, the more people overlap. Friends and family come and go in this business.

TONY: Going back to Searching for Sonny, working with a first time director in Andrew Disney. What was that like for you and for him, working with a first time director?

Masi Oka: I think it was a lot of fun. He communicated very well. He created an amazing short film and then just explained the tone. You could see the intelligence come out through his script. I knew it was going to be a fun process and a fun shoot to work with. For me, I only came in towards the end of the film and had a relatively small part for a one week shoot. I knew I'm not necessarily having to go all in, but to be able to work with Andrew was a blessing. It was definitely a treat. Very smart, very fast, and had a great vision.

TONY: In terms of the art of acting, what does it do for you creatively? It brings out different sides of everyone's personality, but you have such an extensive background in other avenues.

Masi Oka: For me, I took acting because I wanted to learn more about myself and human beings in general, the human condition. In high school, I was a big math and science geek, so going to college, I had a blank slate to try things and I was thinking about what scares me the most. Well, it's about being myself I think. That's what scared me the most. To open up my point of view of the world, I took something completely different and that was theater art. That was a great way to force me to interact with other people, learn about other people, learn about the human condition and be comfortable with who I am. That's what acting's been great about.

As a career thing, I've been able to meet amazing people, explore and experience and have all these amazing experiences that you would never have if I was working at a regular company. That's been great, but also just personally you get to learn more about the characters, human beings, about people and not just about myself, other people I've observed and characters that are fictional on paper. I think acting is a great exercise just to open up your mind and see things other ways, because it forces you to put yourself in another person's shoes and think from that perspective.

I think that's something that everyone should be doing, whether it's politicians, leaders from corporations, work, teachers, or students, whatever walk of life. The more you understand and be able to think from a different person's perspective, I think it leads to more understanding and you might not really agree with that other perspective, but the idea that that other perspective exists and to be able to think about that allows you to enrich yourself and broaden your point of view in the world as well. It will lead to a more fulfilling, richer perspective of life and possibly more harmony in the world.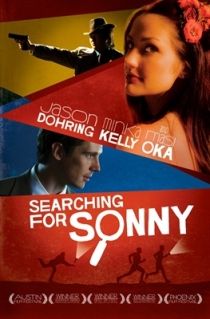 TONY: You've mentioned some interesting stories in previous interviews about handling what's happened during and after Heroes. I remember reading an interview where you mentioned how someone wanted to have you as their pet. You mentioned how you want to understand the human condition, but how do you wrap your head around fame and how it makes people act and how they connect to fame?

Masi Oka: It is quite interesting because fame is an interesting thing. I wish there was a way to turn it off, because one thing that comes with fame is a lack of privacy. That goes hand in hand and unfortunately once you step over the line, you can't really come back. What fame is, in my mind, might be a symbol of hope and dreams. To be famous is to be recognized for what you do, whether that's excellence as an artist or an athlete or an innovator or a politician or a teacher, whatever it is. Being famous that puts you in the spotlight and gives hope to other people saying, 'Hey, these are people who didn't give up on their dreams or excelled at what they did through hard work. It allowed them to get there. This could happen to you as well because it could happen to anyone.'

That's where I feel the fame comes in. Yes, it becomes commercialized and becomes more glitzy and glamorous through the media, but at the end of the day, it's just being recognized for all the great work and the effort that people put in. It keeps the human hope alive, the human dream alive. If we can be a good role model using that fame, it's definitely a positive thing. When people use or think of fame in a negative way, that brings it in a bad light.

TONY: We've talked about fame and acting. In terms of Heroes, how has that changed the way you view yourself as an actor and what you can bring to the table for future projects?

Masi Oka: I try not to change it too much because fame is very fleeting as well. Popularity goes and comes and rises, so you want to surround yourself with grounded people and try to make yourself grounded and remind yourself that what's important is the work and not what's around that. Having said that, we had an amazing show like Heroes, which became a culture phenomenon, so we have to be cognizant of the fact our actions have a lot more meaning than a typical person in the sense that because of the fame we have, the spotlight is on us and the actions we take, good or bad, gets highlighted and magnified because we're always under the public eye. You have to be more responsible in your personal life as well, because people are watching. Fame doesn't make us good people, but because of fame, people look up to us in some sense. You have to make more conscious choices.

TONY: We've talked about Heroes, Hawaii Five-O, besides these projects, what are some other projects, big and small, you've done that you're personally proud of?

Masi Oka: Prior to Heroes, I've actually done like almost thirty episodes of television, so it's funny because a lot of people will go back and see reruns and say, 'Oh my god, that's Masi.' I'll pop up in random place, like Fringe. It's fun to see where I am, and I actually help a lot of people play Six Degrees of Separation with Kevin Bacon through my thirty different shows. I create a bigger tree. Nonetheless, the thing I was the most proud of might be Scrubs. That was the first recurring role, so I was able to create the character and I grew a lot on that show because I became a lot more comfortable as an actor to pitch ideas and pitch jokes. Before then, it was all about doing what was said on paper and you realize you can be a lot more creative as an actor to not change what's on the page but to collaborate with that. The writers wrote this, that gets me excited, let me add this physical gesture, let me add this tag line. Scrubs was my most proudest, because I got to do a lot of things and got to add a lot of my own isms to it.

Follow me on Twitter @411interviewer

AUGUST 28, 2012 LIMITED ENGAGEMENT SCREENINGS:
Los Angeles: 7:30pm at Laemmle Monica 4-Plex
Cast Attending: Jason Dohring, Brian McElhaney, Nick Kocher
For Tickets: http://bit.ly/SonnyLAParty

New York: 7:30pm at Landmark Sunshine Cinemas
Cast Attending: Producer Greg Beauchamp, writer/director Andrew Disney
For Tickets: http://bit.ly/SonnyN

Nashville - September 6, 2012
Atlanta - September 12, 2012
Chicago - September 18, 2012
Phoenix - September 19, 2012
For Tickets: http://www.tugg.com/titles/searching-for-sonny
comments powered by