SPOTLIGHTS
The Big Screen Bulletin 09.03.12: The Possession Scares up the #1 Spot!
Posted by Steve Gustafson on 09.03.2012

News and thoughts on The Hobbit trilogy sorting out its individual release dates and names, more drama with Michael Bay and Ninja Turtles, the first look at Jack Ryan, what to expect from Star Trek 2, the latest director rumors for Justice League, Charlie Sheen almost playing Spider-Man and more!





































Welcome to the Big Screen Bulletin! My name is Steve Gustafson and this is where we hit the big movie news from the weekend and anything else going on in the world of Hollywood!

I just flew back after two weeks in Hollywood. Who knows? I might be covering myself in these pages someday soon!

A few reading suggestions before we start:

Jack McGee brings the celebrity gossip, pop culture, and hot women in the The Hollywood 5 & 1!

Stewart Lange holds down the fort across the pond with his MMA 5 & 1!

Greg De Marco puts the Wrestling world in a headlock with his Wrestling 5 & 1!

Follow me on Twitter for random bits, news RT's, and updates! Only at http://www.twitter.com/stevethegoose!




BOX OFFICE BREAKDOWN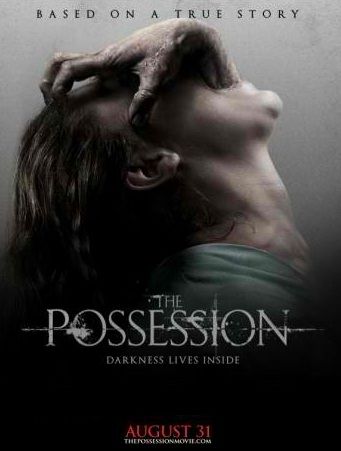 1. The Possession $17.7 million ($17.7 million total)
2. Lawless $9.7 million ($11.8 million total)
3. The Expendables 2 $8.8 million ($66.2 million total) Read the review!
4. The Bourne Legacy $7.3 million ($96.2 million total) Read the review!
5. ParaNorman $6.6 million ($38 million total)
6. The Odd Life of Timothy Green $6.1 million ($35.9 million total)
7. The Dark Knight Rises $5.9 million ($431.2 million total) Read the review!
8. The Campaign $5.4 million ($73 million total)
9. 2016 Obama's America $5.1 million ($18.2 million total)
10. Hope Springs $4.7 million ($52.1 million total) Read the review!

Box Office Survey!
Instead of me just repeating what you can see, how about we ask some questions about the weekend box office? Answer in the comments and NO CHEATING!

* Are you surprised that The Possession beat out Lawless for the top spot?


BULLETIN BOARD
A very interesting poll has been going on over 411mania's main page!

Warner Bros. and DC have announced that The Justice League will come to the big screen in 2015. Not many details are known at this time, but there have been many rumors regarding the possible director of the film. Man of Steel will be the lead in, and it has also been reported that the new Batman universe will be launched from the film, with a new stand-alone Batman film coming afterwards.

Batman on Film "reported" that a new Batman will be introduced in Justice League, and a stand alone film featuring the new Caped Crusader will come until afterwards. That's in line with what we heard back in March of 2011 when Warner Bros. new president Jeff Robinov said that Batman would have to be rebooted for Justice League. Of course, at the time, it was also believed that Christopher Nolan and his wife and producing partner Emma Thomas would be involved, but that's not the case anymore.

Will Warner Bros. try to fit in the new Batman angle with Nolan's Dark Knight trilogy. Will we be seeing Joseph Gordon-Levitt assume the mantle

What are your expectations for the Justice League?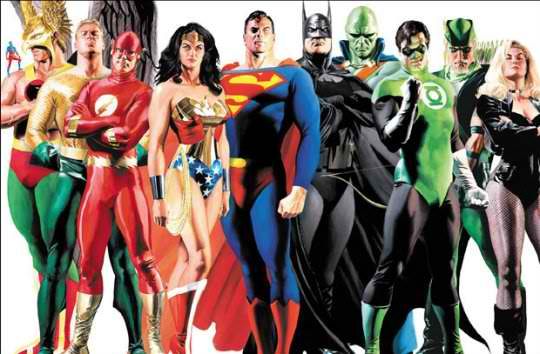 Casting of the Week!
Judy Greer will be returning to Arrested Development as Kitty Sanchez. The actress Tweeted a picture of her trailer to show she's been onset filming. Kitty is known for flashing her chest at Jason Bateman's character and proclaiming, "Say goodbye to these!"

The new season of Arrested Development will available exclusively on Netflix early next year:






GottaBeKidding!
I remember reading about this back in the day in a rumor section of Wizard magazine. Yahoo! News reports that Charlie Sheen admitted in an interview with Jay Mohr on Mohr's podcast Mohr Stories, that Sheen at one point in his career tried to play Spider-man.

According to Sheen, "I had an office at Orion at the time, and I brought them Spider-Man. I said, 'Look, in a couple of years, I'll be too old to play Peter Parker.' And they said, 'Yeah, we're just thinking that cartoons are not the future, comic books are not the future.' And I said, 'But it's Spider-Man, I'm perfect.' And they were like, 'Nah, we're gonna wait.' ... They didn't know ****."

Sheen was likely pursuing the role before the release of Tim Burton's Batman in 1989..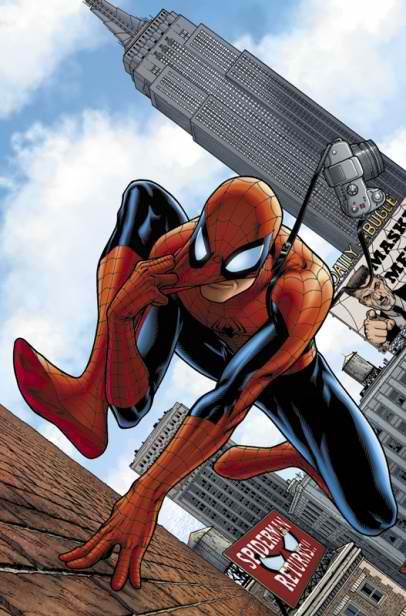 More Hobbit!
Peter Jackson and Warner Bros revealed a while ago that they would indeed be turning The Hobbit into a trilogy of three movies, with one every year starting this December until 2014. Now Warner Bros has officially announced the third movie, confirming a title and 2014 release date. Not to confuse anyone, but the third movie is getting the second movie's original title - There and Back Again.

The adventure will begin with The Hobbit: An Unexpected Journey arriving in theaters on December 14th, 2012; next up will be The Hobbit: The Desolation of Smaug, the second movie, arriving on December 13th, 2013; finally, this epic trilogy will come to its conclusion on July 18th, 2014 with The Hobbit: There and Back Again. WB's President of International Distribution explains: "Opening in the summer will maximize playability for what promises to be an event film for fans the world over."

"We wanted to have a shorter gap between the second and third films of The Hobbit Trilogy," said Dan Fellman, President of Domestic Distribution for WB. "Opening in July affords us not only the perfect summer tentpole, but fans will have less time to wait for the finale of this epic adventure." All three Hobbit movies will be released in every film format that currently exists (sans 70mm): 2D, 3D, IMAX, 48FPS and 24FPS.

Excited?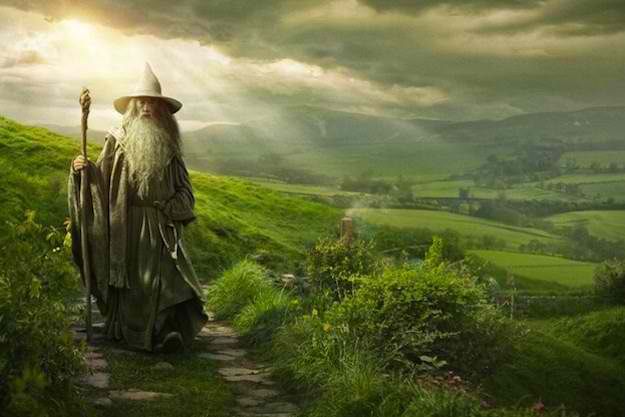 TMNT DRAMA!
Here we go! Michael Bay has further commented on the backlash against the script for Ninja Turtles that leaked out this past week. To recap, the script that leaked had several major and negative changes to the story and the characters. Bay had previously commented on the script, noting that the "leaked script for Ninja Turtles that different sites continue to comment on was written well before I, or anyone at Platinum Dunes, was involved with the project. That script saw the shredder a long time ago. This is tired, old news -- Wait for the movie!"

The problem with that statement was that the script was dated January 30th, 2012 while it was reported that Bay and Platinum Dunes signed on back in May of 2010. Bey has taken to his official forums to further clarify:

"To end this stupid merry go round and explain the math...Yes we signed on two years ago to Turtles, but with no deal in place. Deal completed towards end of last year. And yes, thats how long deals sometimes take. So no work was done on the script. Blame Paramount, not us for the first draft."

The film is set to release on May 16, 2014.

But wait. That's not all. Co-creator Peter Laird is not happy with the script leak either.

Laird posted a message to fans on his blog commenting on the leaked script, which featured Casey Jones and April O'Neil as 18-year-old lovers, a trip to Dimension X, Krang, Bebop, Rocksteady, and a whole lot of other points. Here's what Laird himself had to say about it:

"I think all true TMNT fans should be grateful to the new "powers that be" that they did not allow this wretched thing to go any further. It could definitely be taken as a good sign if that is the case...I think the script that I read is so fundamentally flawed, and Ś more to the point Ś so NOT a Teenage Mutant Ninja Turtles movie, that trying to make piecemeal changes to it in an effort to make it into something halfway decent is probably a fool's errand. In my opinion, the thing should just be tossed out, deliberately forgotten, and the process of generating a new script really a new outline, then treatment, then script Ś should be started again. I have no insider knowledge of what's going on with the movie, but from the bits and pieces that have slipped out, it seems like that may be exactly what is happening."

Here's what he said in regards to the alien aspect of the new film:

"While we're on the subject of this scriptů I have to say that while reading it, and especially reading the last twenty pages or so, I couldn't help but think of the brouhaha which erupted a few months back when Michael Bay was heard to say that in the upcoming movie, the Turtles would be revealed to be "from an alien race", and following that, all the mental gymnastics indulged in by people who wanted to parse his words and make it seem like "No, he didn't REALLY say they were going to be ALIENS!"ů and then this script makes it way out onto the Internet, and if it is legitimate, it's painfully clear that YES, the Turtles WERE, in fact, going to be ALIENS."

Thoughts on the Ninja Turtles mess?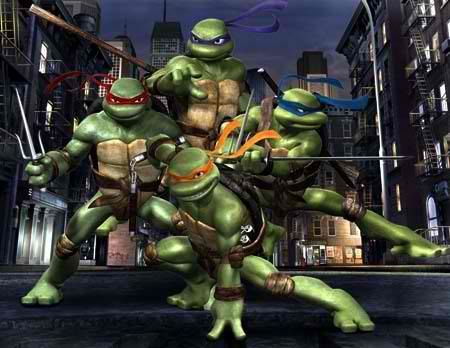 Jack Ryan!
Paramount Pictures and Comingsoon.net have revealed another brand new picture for the new Jack Ryan movie starring Chris Pine. The new image features Pine as Ryan and also Kevin Costner who plays a CIA agent who is a legend in the field.

It will be released on December 25, 2013. The film is directed by Kenneth Branagh and also stars Keira Knightley and Branagh himself.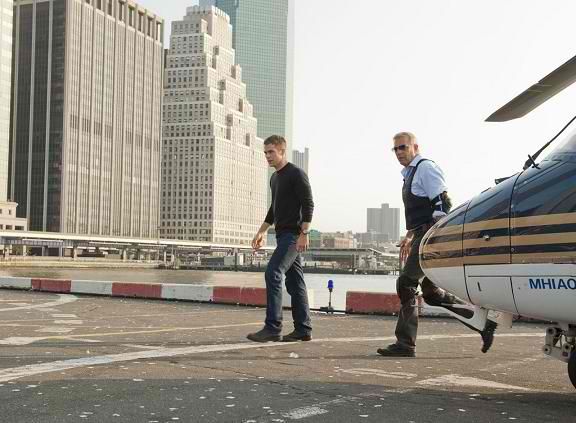 Star Trek Won't be Batman!
No footage or a single photo has come out for J.J. Abrams' still-untitled Star Trek 2 sequel yet, due out next summer, but that hasn't stopped people from talking. The latest comes from actor Chris Pine, who in a recent interview spoke briefly about how "the threat is even greater in this one" and how the story is "like the original, but darker." But that's not all he mentions.

Here is Chris Pine's quote from Total Film where he chats quickly about Trek 2:

"We're not making Batman. That's not our deal," Pine told us. "There's comedy, which I think J.J. does a great job of, but, like the first one, there's some serious issues being dealt with. And I'd say the threat is even greater in this one."

"The force [the Enterprise crew] are met with is much more frightening. It's relentlessly action-packed and in terms of character development it goes places you'd never expect. The arc is huge for all the characters. It's a really big story - I can't hype it enough!"





Trailer Talk
How about that Ben Affleck? Seems his new movie Argo made quite an impression to audiences at Telluride and has everyone raving about the movie. Here's the trailer.

What do you think?






Before I say GOODBYE!
Playboy has been kind enough to release me on the lovely Playmates. Here's some interviews to keep you entertained!
Miss January 2012
Miss February 2012
Miss May 2012

Are you a fan of 411mania on Facebook? Keep up-to-date on news and contests!

Are you following 411mania on Twitter?
http://www.twitter.com/411mania
http://www.twitter.com/411wrestling
http://www.twitter.com/411moviestv
http://www.twitter.com/411music
http://www.twitter.com/411games
http://www.twitter.com/411mma

If you have some down time and are looking for a great place for great fun, check out Tiger Flash Games!

As always, "Thank you!" to John Meehan for providing my banner!

That's all the time I have. See you next week!

comments powered by