SPOTLIGHTS
TV Rants and Raves 9.12.2012: The Great Fall Preview Spectacular
Posted by Dimitri Dorlis on 09.12.2012

From CW's Arrow and NBC's Revolution to CBS' Sherlock Holmes series Elementary, ABC's nuclear sub drama Last Resort and more, 411's Dimitri Dorlis takes a look at all the new fall shows!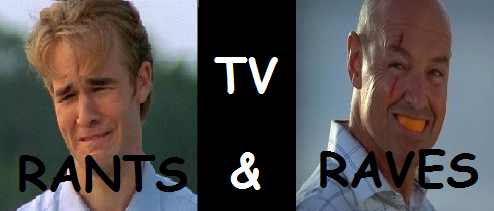 Nothing here, it's all below.

TV Rants and Raves

THE GREAT RANTS & RAVES FALL PREVIEW!

Yeah, my planned Doctor Who-themed week will have to be put on hold, because the new fall schedule is beginning this week, and it's time to run down all the new shows this season and what you should and shouldn't watch. Like our other network previews, we'll be going network by network. This is your new fall TV show primer.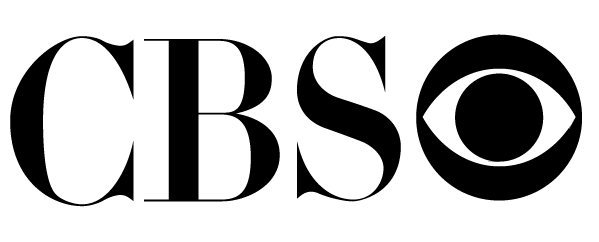 CBS

CBS really could have just said "screw it, everything gets a renewal" and it would have managed to maintain its top spot, but the network is rolling out some new shows anyway, because why not.

Partners (begins Sept. 24) – Two best friends run an architecture firm, and because this is from Will & Grace co-creators Max Mutchnick and David Kohan, one of them is straight while the other is gay. It's a CBS show, so it's doubtful that the laughs will be any good, but it does give Brandon Routh something to do, and Sophia Bush is still easy on the eyes.

Vegas (begins Sept. 25) – What if I told you there was going to be a period piece set in early Las Vegas, showing the battle between Las Vegas Sherriff Ralph Lamb and his fight with the mob? What if I told you it was starring Dennis Quaid and Michael Chiklis? Sounds pretty good, right? What if I told you that show was going to be on CBS? Now it sounds unreal. If you have to watch anything on CBS, I'd suggest this show, as it has all the tools to succeed.

Elementary (begins Sept. 27) – This is what CBS came up with when they couldn't get the rights to BBC's Sherlock, which, by all accounts, is a much better show than this one is. I've seen Sherlock, and love it (Steven Moffat made it, so of course I was going to love it) and, while I feel like casting Lucy Liu as a female Watson is a clever bit of casting, I have little faith in CBS crime procedurals.

Made in Jersey (begins Sept. 28) – It's a show on CBS involving a law firm and a girl who uses her Jersey street smarts to get ahead and win her cases. You be the judge.




Fox

A lot on Fox remains the same, but there is some new stuff going on as well.

The Mob Doctor (begins Sept. 17) – There's a good show here, but it's hidden under a poor structuring in the pilot. In order for this show to succeed, there needs to be a better split between Grace Devlin (portrayed by Jordana Spiro)'s mob life and her doctor life. Still, the cast is talented, so it may all work out.

Ben and Kate (begins Sept. 25) – Nothing really original is going on here, with Ben coming to live with his sister Kate to help raise her daughter while Kate regains her life. At least the pilot actually took the time to have some good jokes, rather than spending the whole time setting up the story like other shows do. This show can be good, but I think I'll take a "wait and see" flyer out on this one for now.

The Mindy Project (begins Sept. 25) – Mindy Kaling's departure from the tire fire that is The Office post-Steve Carrell lands her in her own Fox comedy sitcom, in which she portrays a doctor and has all sorts of romantic issues. It's not bad so far, but the show could use less of a focus on Kaling herself and more focus on the supporting cast (like Scrubs. In fact, let's just watch Scrubs reruns and remember the good times).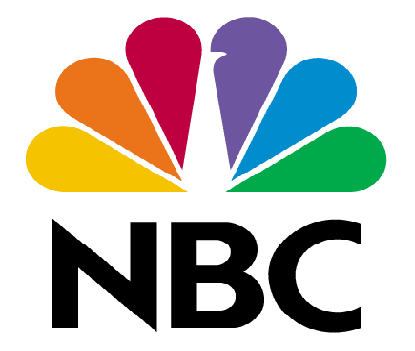 NBC

Welcome to trainwreck city! Actually, that doesn't seem fair, but this is the network that brought Whitney back for a second season, so the evidence of this network being poorly run is already stacked pretty high. Let's dive in.

Revolution (begins Sept. 17) – I want to like this show: main actress Tracy Spiridakos is Greek-Canadian, which means that I'll be rooting for her regardless of how this show does, and Giancarlo Esposito is always a delight, but the pilot is pretty clunky. Hopefully JJ Abrams can get it sorted out; he has the track record thanks to shows like Lost and Alias, but he hasn't had a good run on TV lately.

Go On (begins Sept. 11) – Doesn't this feel like Matthew Perry's 15th return to television? Networks should learn by now that he just can't cut it as a lead actor in a sitcom, and really, outside of David Schwimmer, he's had the least success out of ay of the Friends alums. Despite all that, Go On manages to be pretty good, and might even survive on a network where good shows go to die.

The New Normal (begins Sept. 11) – And then you have this. From Glee creator Ryan Murphy comes this show that Justin Bartha is unfortunately a part of. Like many Ryan Murphy-produced shows, the characters really become walking, talking stereotypes rather quickly, especially Ellen Barkin's grandmother character, who becomes a racist and a homophobe immediately on her introduction. I think there's a message here, but Ryan Murphy just isn't good enough to present it in a way that doesn't come off as heavy-handed.

Animal Practice (begins Sept. 26) – This is the show that NBC decided to show instead of cutting to a Who concert, and I'll be completely honest here, that soured me a bit towards the show. That's not to say the pilot isn't good, but it isn't great. There was certainly some things that clicked in the pilot, but my main problem is that the show takes itself too seriously at times. It's hard for a medical sitcom to be both funny and serious (the only one I can remember that could pull it off was Scrubs), so it will be interesting to see how this one goes.

Guys with Kids (begins Sept. 26) – This is one of those shows that has a problem with its premise. Yes, having three guys trying to cope with raising kids can work, but this is a show that's going to have to step away from that premise rather quickly in order to have any sort of shelf life. Which is depressing, because I like the male leads in this show, and Meadow Soprano will be on it.

Chicago Fire (begins Oct. 10) – Here's what you need to know about this show: it's about firefighters, and the executive producer is Dick Wolf, which means that NBC has filled its contractual obligations to air at least one Dick Wolf show during each television season.




ABC

ABC has some promising newcomers, and some duds-in-training. No idea if the good will outweigh the bad yet, though.

666 Park Avenue (begins Sept. 30) – A young couple become the co-managers of a Manhattan apartment building used by the Devil (portrayed by Terry O'Quinn) as a talent pool for making deals. There's a lot of places this show could go, but it's depressing that the best path, in which the show becomes a story-of-the-week in the vein of the Twilight Zone, won't happen because of that pesky young couple.

The Neighbors (begins Sept.26) – Disney recently did a fall preview at Disneyland that my brother attended. Here is his analysis of The Neighbors, verbatim:

"Wow, god that was horrible."

Seems pretty accurate, especially with the show getting bumped off the schedule in October.

Last Resort (begins Sept. 27) – This show really has the chance to be the best new show of the season. Certainly ABC feels so, as it's thrown a ton of promotion behind the show about a renegade nuclear submarine. We said the same thing about Terra Nova last year, but unlike that show, this one seems to have a certain amount of gravitas attached to it. Maybe it's the nuclear missles.

Nashville (begins Oct. 10) – This show has all the tools to succeed. It has Connie Britton as the main star (always a plus) while giving Hayden Panettiere a role that she can handle without being extremely annoying on accident (Heroes….). It takes over the Wednesday timeslot that Revenge managed to make work, and the pilot got great reviews. Plus it has Connie Britton!

Malibu Country (begins Nov. 2) – Reba McEntire returns to television as a retired singer-songwriter from Nashville who moves to Malibu to restart her life. McEntire has always been pretty good in a sitcom setting, and the show added Lily Tomlin as McEntire's mother, so there's some strong actresses involved, but I still have a feeling this show won't be that good.




CW and other networks

Call the Midwife (PBS, begins Sept. 30) – Welcome to another PBS era-show, you can bet will become a big thing near the end of its first season, as PBS wants Call the Midwife to be their next Downton Abbey (to say nothing of Sherlock). You'll probably be ok with catching up with this show at the end of the season, so that you can pretend to be really into the show in time for season 2.

Catfish: The TV Show (MTV, begins Nov. 12) – Once upon a time there was this documentary called Catfish and it was pretty good and then MTV decided to turn it into a TV show 2 years later because why not.

Emily Owens, M.D. (CW, begins Oct. 16) – Or, Attractive People in a Hospital. It's a CW show following Hart of Dixie, and is aimed right at the same young adult female wheelhouse that CW likes to go after. Nothing much is going on here. That said, Mamie Gummer does a great job, so who knows if she can salvage the show.

Arrow (CW, begins Oct. 10) – Oh boy, let's just do this. I'm sure there are a large amount of DC fanboys who are up in arms over the existence of a Green Arrow show, but let's take a step back and realize that a) DC tends to do a good job with their televised products, and b) Smallville was actually pretty good, so there's no reason to believe this show can't be good. Plus Green Arrow is definitely a darker hero in the DC lexicon, which can lead to some better stories to tell.

Beauty and the Beast (CW, begins Oct. 11) – I….I don't think CW knows how to make someone look beastly. This show is just a jumbled mess, with the vague idea that it's taking the story from the fairytale, but throwing it in a crime procedural and how did I end up in this gutter? Dammit CW!

Strange Thoughts

- When I started on 411, I was the Parks and Recreation reviewer, as well as Glee. Since Glee moved to Thursday nights, I had to choose which show I would keep reviewing, so I decided on the one that didn't cause brain hemorrhaging, so look forward to weekly coverage of Parks and Rec on Thursdays.

- That doesn't mean I'll stop covering Glee, btw. Look for small Glee reviews in this column, at least until they have to get someone new to write the column, as Glee will have caused me to kill myself.

- UCLA is a ranked football team. Been a long time since I could say that.

- The 411 Staff Fantasy Football draft reminded me how much I hate 14 team leagues. It also reminded me that Steven Jackson is horrible god dammit why did I draft you you useless piece of shit.

***

The Non TV Segment Of The Week

Let's just get this out of the way.



Sex House ended about the way I imagined it would.



And here's some accurate Pokemon Snap play.



Enjoy.


***

That's all for this week. Leave a comment about which of these terrible shows you want to see covered first (I swear if you guys pick Beauty and the Beast) and we'll see you next week.




http://www.twitter.com/411mania
http://www.twitter.com/411wrestling
http://www.twitter.com/411moviestv
http://www.twitter.com/411music
http://www.twitter.com/411games
http://www.twitter.com/411mma




comments powered by