The Big Screen Bulletin 09.24.12: House at the End of the Street Tops the Box Office!
Posted by Steve Gustafson on 09.24.2012

News and thoughts on Michael Bay's reasons for doing Transformers 4, a secret villain being revealed for Man of Steel, the first set video from Kick-Ass 2, Clint Eastwood on directing Expendables 3, the possibility of a World War Hulk movie and more!





































Welcome to the Big Screen Bulletin! My name is Steve Gustafson and this is where we hit the big movie news from the weekend and anything else going on in the world of Hollywood!

Some reading suggestions before we start:

Stewart Lange holds down the fort across the pond with his MMA 5 & 1!

Greg De Marco puts the Wrestling world in a headlock with his Wrestling 5 & 1!

Follow me on Twitter for random bits, news RT's, and updates! Only at http://www.twitter.com/stevethegoose!




BOX OFFICE BREAKDOWN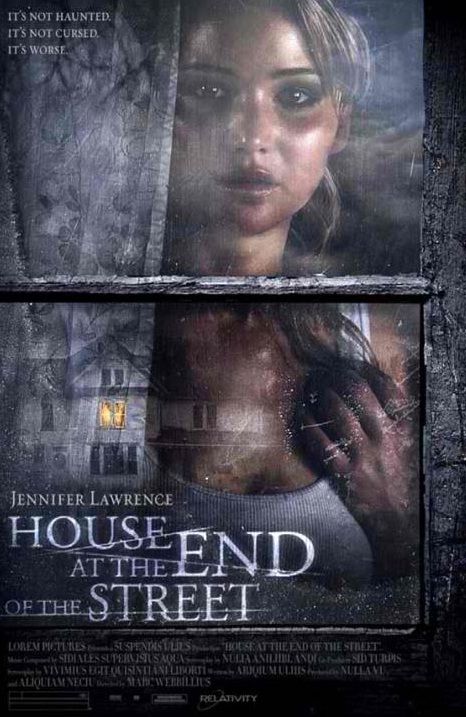 1. House at the End of the Street - $13 million ($13 million total)
2. End of Watch - $13 million ($13 million total)
3. Trouble With the Curve - $12.7 million ($12.7 million) Read the review!
4. Finding Nemo 3D - $9.4 million ($369.7 million)
5. Resident Evil: Retribution - $6.7 million ($33.5 million total) Read the review!
6. Dredd - $6.3 million ($6.3 million) Read the review!
7. The Master - $5 million ($6.1 million total)
8. The Possession - $2.6 million ($45.7 million total)
9. Lawless - $2.3 million ($34.5 million total)
10. ParaNorman - $2.3 million ($52.6 million total)

Box Office Survey!
Instead of me just repeating what you can see, how about we ask some questions about the weekend box office? Answer in the comments and NO CHEATING!

* Why did Dredd bomb so badly?

* Overall, why was the box office so soft this weekend?


BULLETIN BOARD
Hollywood loves comic books. But does the comic book industry love Hollywood? Yes, they benefit from the attention but what if Hollywood started mixing in original elements to enhance the source material? I'm talking about original villains, supporting cast, even heroes. Would that be a good idea? Bottomline, if one studio shows a big return financially by doing it, the rest will follow. Hollywood has gone full blast in mining anything that looks halfway profitable and doing a pretty good yjob at it. Just this past week headlines were made when it was confirmed from a Marvel insider that Thanos, the villain at the end of The Avengers, would be the main villain in a number of upcoming movies, including Guardians of the Galaxy and The Avengers 2. Marvel Studios president Kevin Feige recently chatted with MTV and confirmed the obvious about Thanos' appearance: "Clearly, there's a purpose to us putting him in the end of that movie. We do have plans for him...I wouldn't say we ever feel the need to rush anything one way or the other. We succeeded in Phase One because we stuck to our guns and stuck to the plan. That plan took place over many, many years and it ultimately paid off. I see Phase Two unfolding in the same way of us taking our time, us doing what's right for each individual movie, while folding in elements that will not only build up to the culmination of Phase Two, but even Phase Three."

There are a few more Feige quotes in MTV's article about their future plans. With Thor: The Dark World already in production, and Captain America: The Winter Soldier starting soon, media outlets will be inundated with updates. That's the magic of comic books.

I got away from the point I wanted to make but my question is this: What are your feelings on the movie universe introducing original characters into the "universe"? Mutually beneficial? A bad idea? Voice your opinion below!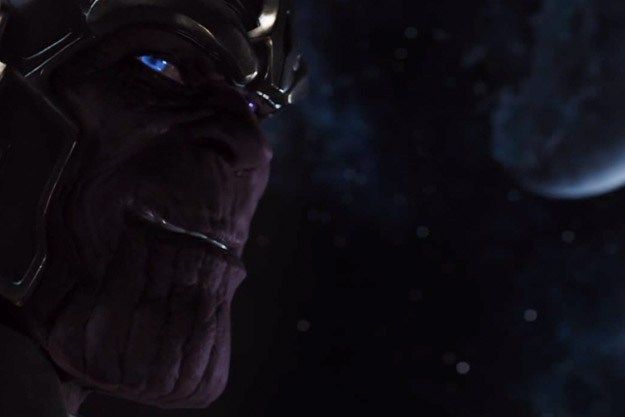 Casting of the Week!
THR reports Ben Affleck and Matt Damon are teaming up to produce Race to the South Pole, a new drama with Casey Affleck attached to star. The true story follows two explorers in the early 1900s and their pursuit to be the first person to reach the South Pole, which is the last uncharted territory on the planet at the time. Affleck will play Robert Falcon Scott, a British man who is up against a Norwegian Roald Amundsen (a role yet to be cast), in a race seen as heroic and internationally intriguing for the time period.

Bonus casting update!

There's been a lot of male talent in The Hangover franchise so far. Now comes word about another lady heading to The Hangover Part III as Variety reports Melissa McCarthy (Bridesmaids) is in talks for a small role. With plot details still under wraps, except for a hint in a recent vague press release saying The Wolfpack was going on the road, it's not clear how McCarthy will come into play, but I'd be willing to bet she'll end up in the path of Bradley Cooper, Ed Helms, and Zach Galifianakis at some point.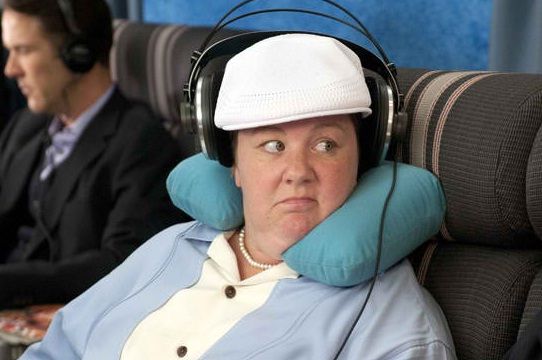 GottaBeKidding!
Vulture is reporting a rumor that Reno 911! co-creator and star Robert Ben Garant will direct the Baywatch movie at Paramount Pictures.

Screenwriter Peter Tolan previously revealed that his version has nothing to do with the show. He added that there are roles written in for David Hasselhoff and Pamela Anderson, but that they would not play the characters they did in the series.

Doesn't that defeat the purpose of doing a Baywatch movie?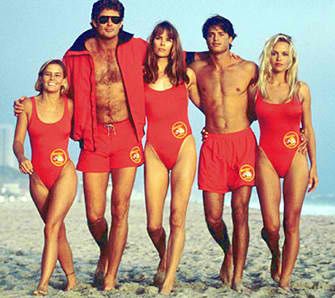 A Secret Revealed?
A secret villain may have been revealed for Zack Snyder's Man of Steel. Screen Crush uncovered a list of upcoming DC and Marvel LEGO tie-in products, as follows:

76001 Batman vs. Bane ľ Chase with Tumbler
76002 Superman Metropolis Showdown
76003 Superman Battle of Smallville
76004 Spider-Man ľ Hunting with Spider-Cycle
76005 Spider-Man ľ Mission at Daily Bugle
76006 Iron Man Extremis
76007 Iron Man Malibu Mansion
76008 Iron Man vs Mandarin
76009 Superman Black Zero Escape

Black Zero is the man who revealed in the 1968 story The Man Who Destroyed Krypton (Superman #205) that he was paid to destroy Krypton. Of course, it could be unrelated to Man of Steel, but it is a odd random choice for a LEGO set, especially since most of the others are related to their respective films.

Man of Steel releases on June 14th, 2013.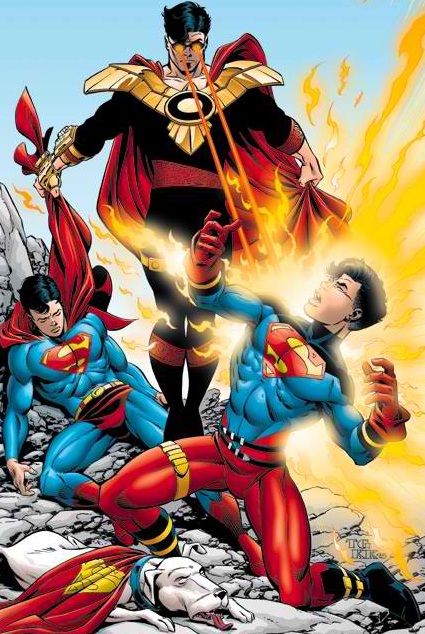 Optimus Prime Returns!
Is this surprising to anyone? While rumors are flying that the robot characters in the Transformers franchise are set to be replaced for the coming fourth film, there is one who is definitely staying around. As previously reported, Michael Bay spoke to The Huffington Post about the fourth film and said that Optimus Prime would be returning.

More to the point, when asked whether Peter Cullen would return to voice Prime, he said, "Of course! Of course."

The film will release on June 29, 2014.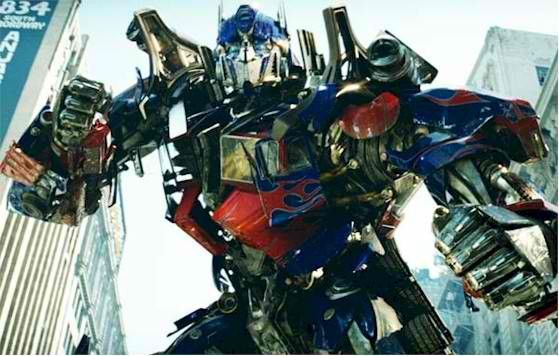 More Kick-Ass!
Here is a video from the set of Kick-Ass 2, giving us a first look at Jim Carrey as Colonel Stars in the film. You can also see Lindy Booth as Night Bitch and Robert Emms as Insect Man.

The film stars Aaron Johnson, Chloe Moretz, Christopher Mintz-Plasse, Carrey, John Leguizamo, Faison, Emms, Morris Chestnut, and Booth and opens June 28th, 2013.





Make Our Day!
Just before the sequel The Expendables 2 hit theaters, producer Avi Lerner started some buzz for what will likely be the inevitable third installment of the veteran action ensemble franchise. Though no story has been crafted yet, the producer already had eyes on names like Wesley Snipes, Nicolas Cage, Harrison Ford, and Clint Eastwood for roles.

Now Eastwood has spoken out about the possibility of starring in The Expendables 3. When asked about taking a role, Eastwood said, "I haven't read any material. Probably not."

Continuing the conversation with Extra, Eastwood said, "I'm probably more apt to direct something. Maybe I'll direct Expendables 3."

Please note, he was kidding.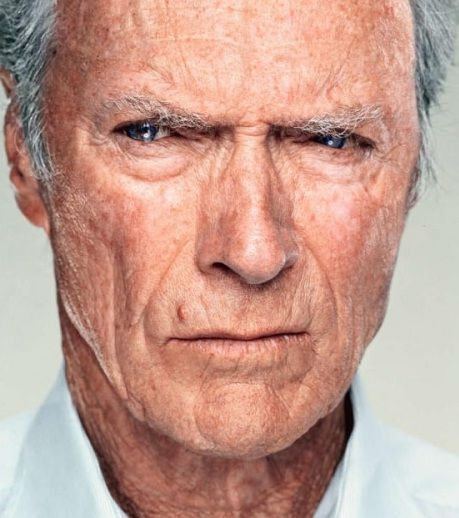 More Law!
I wonder if he feels the same way after seeing the box office results? Having rebooted Judge Dredd, screenwriter Alex Garland is apparently keen to get started on a sequel, focusing upon the more fascistic side of Judging.

At this stage, no sequel has been confirmed by the studio, but that hasn't stopped Garland from formulating a few ideas as to what direction it might take.

"From my point of view, the politics is a lot of what I want to get into," said Garland. "There's a lot of stuff that's implied in the first film that you could really explore a lot more of in the second. Dredd is part of a police state. He's a fascist"

"The subversives are sometimes the enemy in the comic books - there's something really interesting about pro-democracy terrorists. Where the bad guys are the people fighting for democracy. Of course they're not the bad guys, because you should be fighting for democracy. I would like to explore that."

I think audiences just want to see more violence. What does that say about us?

But after the opening weekend, it's a moot point.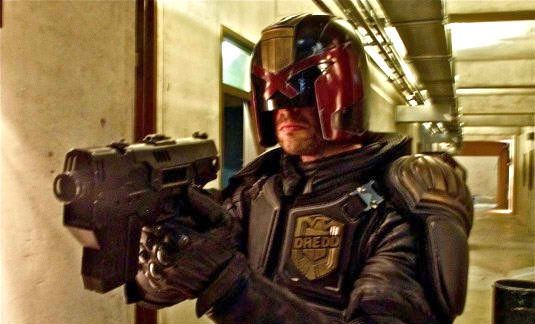 Planet Hulk!
It's obvious Kevin Feige loves the comic book source material that all the movies have been based on and it shows every time he talks. In an interview with MTV, the possibility of future Hulk films was brought up and Feige loves the idea, in particular the Planet Hulk storyline.

"I don't think there's a lot that we couldn't do someday, as the cinematic universe continues to grow and expand and get as big as the comic book universe," he said, adding, "Planet Hulk is a cool story. World War Hulk is a cool story.''

Feige does see a problem in trying these ambitious titles: "I think there's pitfalls of continuity-overload, and mythology getting so dense that it almost collapses in on itself. It happens every few decades or so in the comics. Apart from that, I'd say everything is on the table."

But he still wants to re-visit the Hulk in his own movie eventually: "Do I think Hulk can carry a movie and be as entertaining as he was in Avengers? I do believe that. I do believe he absolutely could. We certainly are not even going to attempt that until Avengers 2, So there's a lot of time to think about it."

What Hulk story do you want to see Marvel Studios adapt into a film?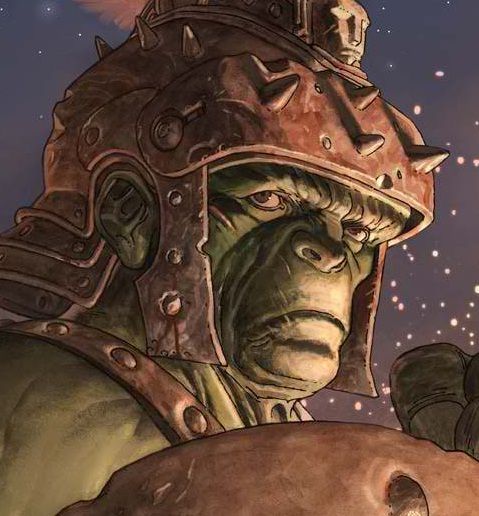 The Hobbit!
New Line Cinema and MGM have revealed the new poster for Peter Jackson's The Hobbit: An Unexpected Journey, opening in 3D, 2D and IMAX theaters on December 14. This one features Martin Freeman as Bilbo Baggins, clutching his sword, Sting.

The film follows title character Bilbo Baggins, who is swept into an epic quest to reclaim the lost Dwarf Kingdom of Erebor, which was long ago conquered by the dragon Smaug. Approached out of the blue by the wizard Gandalf the Grey, Bilbo finds himself joining a company of thirteen dwarves led by the legendary warrior Thorin Oakenshield. Their journey will take them into the Wild; through treacherous lands swarming with Goblins and Orcs, deadly Wargs and Giant Spiders, Shapeshifters and Sorcerers. Although their goal lies to the East and the wastelands of the Lonely Mountain, first they must escape the goblin tunnels, where Bilbo meets the creature that will change his life forever... Gollum. Here, alone with Gollum, on the shores of an underground lake, the unassuming Bilbo Baggins not only discovers depths of guile and courage that surprise even him, he also gains possession of Gollum's "precious" ring that holds unexpected and useful qualities... A simple, gold ring that is tied to the fate of all Middle-earth in ways Bilbo cannot begin to know.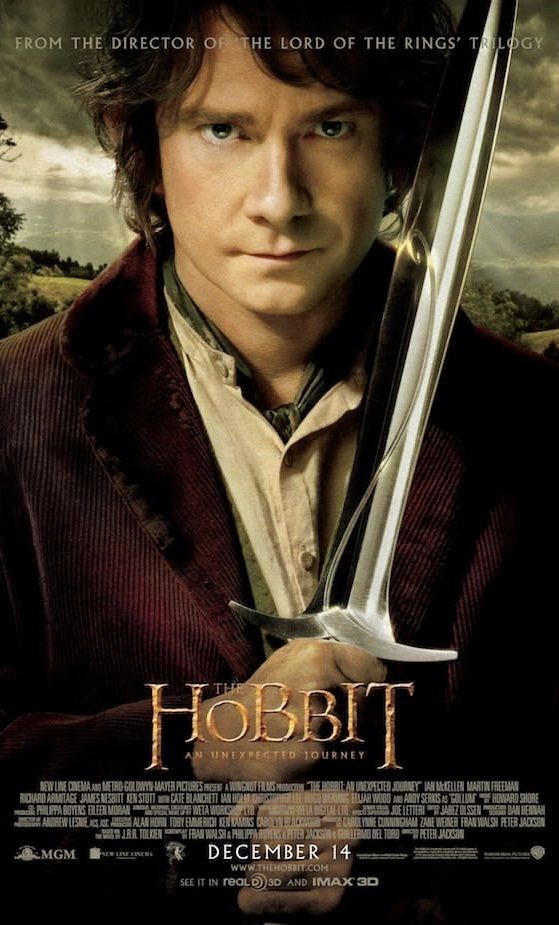 Good Evening!
The first poster has emerged for Sacha Gervasi's Hitchcock, and Anthony Hopkins looks unrecognisable in the title role.

Based on Stephen Rebello's book Alfred Hitchcock And The Making Of Psycho, the film will be set during the filming of that seminal horror classic, and will focus upon the dynamic between Hitch and his wife Alma Reville (Helen Mirren).

The new poster features Hopkins adopting Hitchcock's classic pose: head slightly tipped back, fingers inter-laced, an inscrutable expression playing across his face.

Co-starring Scarlett Johansson as starlet Janet Leigh, as well as Danny Huston, Toni Collette, and Jessica Biel, Hitchcock will open in the US on 23 November 2012, with a UK release to follow around the same time.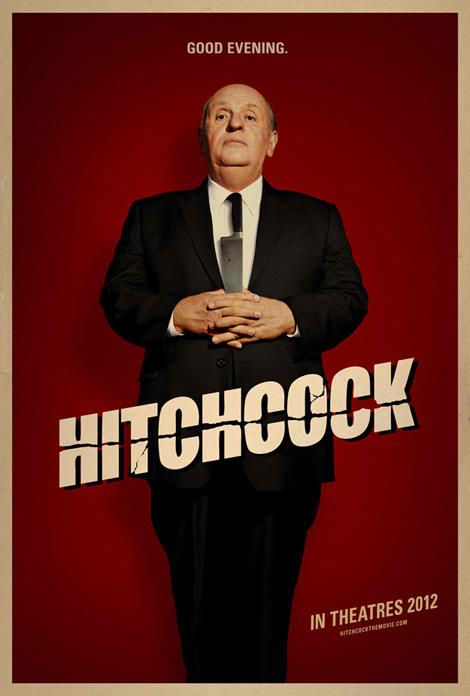 Trailer Talk
Here is the new international trailer for Life of Pi. The film is directed by Ang Lee and hits theaters on November 21st.

What do you think?






Before I say GOODBYE!
Playboy has been kind enough to release me on the lovely Playmates. Here's some interviews to keep you entertained!
Miss January 2012
Miss February 2012
Miss May 2012

Are you a fan of 411mania on Facebook? Keep up-to-date on news and contests!

Are you following 411mania on Twitter?
http://www.twitter.com/411mania
http://www.twitter.com/411wrestling
http://www.twitter.com/411moviestv
http://www.twitter.com/411music
http://www.twitter.com/411games
http://www.twitter.com/411mma

If you have some down time and are looking for a great place for great fun, check out Tiger Flash Games!

As always, "Thank you!" to John Meehan for providing my banner!

That's all the time I have. See you next week!

comments powered by