SPOTLIGHTS
411 Mania Interview: Gremlins Director Joe Dante
Posted by Tony Farinella on 09.26.2012

411's Tony Farinella sits down with director Joe Dante (Gremlins) for an exclusive interview about his new film, The Hole!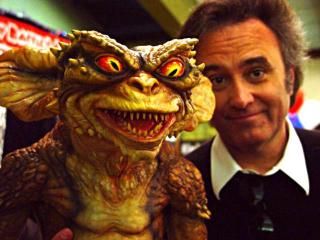 Joe Dante has been entertaining film audiences since the late sixties, directing such films as Gremlins, the Burbs, Piranha, The Explorers, and many, many more. He has made an impact in the childhood of many directors and hardcore film fans with his memorable and entertaining films. Recently, he directed The Hole, which stars Teri Polo, Chris Massoglia and Haley Bennett, and is a nice return to form for Dante. You can see the film in theaters this Friday and then on DVD next Tuesday October, 2nd. In my interview with Joe Dante, we discussed the impact of Gremlins on his career, his new film The Hole, film critics, his approach to directing, his set, and a whole lot more. You can also listen to the entire audio of the interview with the You Tube link I have provided.



TONY: At this stage in your career, what about The Hole connected to you and spoke to you?

Joe Dante: For one thing, I hadn't made a picture in a while (laughs). That's one reason. I get a lot of these kind of scripts, but this one was a little bit different. It immediately appealed to me because the characters are better written than usual. Writing kids is not that easy, believable kids anyway, and the situation was familiar to me in that I had seen it in other films. The movie didn't go where I thought it was going to go. When you finally do go down and see what's in the hole, it wasn't what I expected. That made it offbeat enough for me to say I guess I'll go back to the horror mill again.

TONY: In terms of your approach on set, how has that changed and evolved over the years for you?

Joe Dante: I don't know that it's really changed. The first movie that I made, I didn't know what I was doing, so I did what seemed like it was the right thing to do and it seemed to work out OK. I found that I like actors. I started as an editor, so I didn't find myself shooting things I didn't need. I like a relaxed set. I don't like tension. It's hard enough to make a picture without everybody at each other's throats. I generally encourage a give and take atmosphere. I like to have suggestions from people and let the actors decide where they want to go and what they want to do. I tell them if I think that's right or not. It's pretty laid back, usually. Even when you get behind and the pressure is on, if you keep a sense of humor about it, you can get the best out of what you've got to work with.

TONY: You mentioned how you haven't done a film for a while, so I want to ask you, in terms of creativity and motivation, what was it like to be on a set again making a film?

Joe Dante: It's always great to get to do what you love. The situation has changed. I mean, most of movies I made, I made in Hollywood surrounded by crew members who worked with me on lots of these movies. Now, Hollywood is not a place where movies are made, it's a place where deals are made. Movies have all migrated, usually north. This picture was largely made in Vancouver, so you're dealing with a whole new group of people, which is fine. I like the family atmosphere of people you have worked with before. That's harder to do when you're not working in town. Many of the people that I used to count on haven't been able to make a go of it here in Hollywood because there's not enough work. They've moved away or gone into other lines of work.

TONY: What have you been doing with your time off?

Joe Dante: I've got a website called Trailers from Hell. We have about forty different filmmakers who talk about movies that they like. We run the trailers and they do a little voiceover narration. We're up to almost eight hundred trailers now. It's an attempt to familiarize people with movies that people of my generation used to be very familiar with because they were on television all the time. Now, they are very seldom seen, and they're available if you know what they are, but a lot of people don't know what they are. They can get a little dose of film history.

TONY: You talked about how Hollywood has changed and how it's hard to get a project off the ground. With some like The Hole, done on a more independent level, is it freeing for you in a way? When you do a studio film, you have more restrictions and people over your shoulder. Does it bring out different sides of your personality?

Joe Dante: I don't know that it does that, but it does give you a certain amount of freedom that is not taken away from you but is somewhat restricted if you're working with a big budget for a big studio. There's a lot of cooks involved. When there's not as much money on the line, there's a little more breathing space, a little more room to improvise, a little more room to do that extra shot that may or may not work, but you think you can fit it in. You trade off obviously in that you're not going to get as much time or as much money or as much polish as you would get from a studio film, but I think you make it up in your ability to be yourself and inject more of your personality into the picture.

TONY: I always like to ask this question to directors who have had long careers with different films. So far The Hole has received very positive reviews. As a director, having done films and had different reviews come out, how much stock do you in take in reviews?

Joe Dante: It's always nice to get good reviews, but these days they don't really mean much. In the old days, the critics had more power and certain kinds of movies were more dependent on getting good reviews. Today, a lot of people don't want to read reviews because they don't want to know anything about the movie. As you know, critics have been dropping like flies in all the newspapers and all the criticism is online now. The problem is, in my view, is that you can't tell the worth of a movie the year it comes out because there's too many sidebar things going on that distract you. I think if you look back at film history, a lot of movies that we revere now were critical and box office flops when they first came out like The Wizard of Oz, Citizen Kane, and all those older pictures that we now think of as classics were actually not that well received. I think it takes a good five years before you can start looking back at a movie and really find its place in history.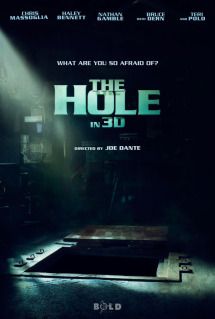 TONY: A lot of directors talk about story being a big reason why they want to be a part of a film. With a story, is there something that the story has to have or something that you need to connect to for you to be a part of it?

Joe Dante: I try never to make a movie I wouldn't go see. So there's gotta be something in it that sparks me and says I'd go see that. If I'd go see it, then I feel like I'm the guy to make it. If I don't think I would go see it, then I think I would be the wrong guy to make it. I've actually told producers that you got the wrong guy. You should get somebody that really believes in this story or understands this character or likes this cartoon series or whatever it is that I'm indifferent to. I really think that you have to be at the top of your game and it's a lot harder to do that if you're not interested in the material.

TONY: I'm sure when you do all these interviews, people always ask you about Gremlins. What is it like for you now to look back on the film? How do you associate with it now in your career?

Joe Dante: I would have to say it was the luckiest break I ever got. A lot of people never get a picture that does that well. Plus, I was exacerbated by the fact that no one expected it to be a hit. Suddenly this huge surprise hit comes out, which I'm attached to, and puts me on the map, a map that I had previously not really been on that much. Whatever career I've had subsequently is largely due to the fact that picture was a hit.

TONY: One of your previous films I wanted to ask you about was Runaway Daughters. I found that film very interesting because you had Paul Rudd and Julie Bowen. They've gone on to have different success in their careers. Paul Rudd is in his comedies and Julie Bowen with Modern Family. What do you remember about them at that stage in their career?

Joe Dante: That's not a movie they ask me about much (laughs). I was unfamiliar with both Paul and Julie when I did the picture. I thought they were both fabulous. I was really thrilled with their performances and their personalities and I knew that they were going to go far. That was a lot of fun to make because it was a part of a series of remakes of old movies from the fifties. I chose that one largely because it had more adults in it and I got to use all my actor friends. It was sort of like a cast reunion from prior pictures of all my favorite actors. Paul and Julie were just wonderful and very funny.

TONY: One looks at your career and sees longevity and different types of projects. What do you think has been the key to having this longevity in Hollywood?

Joe Dante: I've actually been lucky to work in a genre, horror movie genre, which is continually popular. I never would have imagined that westerns would disappear and horror movies would stay, but that's how it's worked out. I've also benefited from the fact that people who saw my movies when they were kids are now grown up and showing the movies to their kids. I think that's probably one reason why.
comments powered by