SPOTLIGHTS
The Big Screen Bulletin 10.01.12: Movie News and Thoughts!
Posted by Steve Gustafson on 10.01.2012

News and thoughts on Hugh Jackman discussing his ambitions for The Wolverine, The Hobbit getting a new poster, Marc Webb returning for The Amazing Spider-Man 2, Patrick Stewart on a possible X-Men return, Liam Neeson on Taken 3 and more!





































Welcome to the Big Screen Bulletin! My name is Steve Gustafson and this is where we hit the big movie news from the weekend and anything else going on in the world of Hollywood!

Some reading suggestions before we start:

Stewart Lange holds down the fort across the pond with his MMA 5 & 1!

Greg De Marco puts the Wrestling world in a headlock with his Wrestling 5 & 1!

Follow me on Twitter for random bits, news RT's, and updates! Only at http://www.twitter.com/stevethegoose!




BOX OFFICE BREAKDOWN






NO BOX OFFICE RESULTS DUE TO DEADLINE ISSUES.

Box Office Survey!
Instead of me just repeating what you can see, how about we ask some questions about the weekend box office? Answer in the comments and NO CHEATING!

WILL RETURN NEXT WEEK!


BULLETIN BOARD
Quentin Tarantino is a funny guy. And he is set to return to the big screen in Django Unchained, in which he is set to make a cameo. Rex Linn revealed that QT was so enamoured with his character Tennessee Harry, that he decided to get in on his scene and take a few of his lines. "Quentin told me that he liked the scene so much he wanted to be in it, too, and that he would also be taking some of my lines," said Linn. "So, you'll know the scenes when you see them." "We'll be on the screen with Don Johnson and Jonah Hill," he continued. "The scenes may not be long, but you will remember them."

Which got me thinking. What are some of your favorite director cameos in movies?






Casting of the Week!
Back in July it wasn't clear if Fox would allow Marc Webb to continue the "untold story" of everyone's favorite webcrawler that began with The Amazing Spider-Man this summer due to the director's commitment at Fox Searchlight to direct another film for them at some point following their success with (500) Days of Summer. Now Columbia Pictures has made it official with a press release announcing that Webb will return for The Amazing Spider-Man 2. In addition, Andrew Garfield is confirmed to return as Peter Parker and Emma Stone is in talks to come back as Gwen Stacy.





GottaBeKidding!
More like, IS HE KIDDING? The X-Men franchise is going through rebirth with the long-awaited sequel The Wolverine finally making its way towards cinemas, and X-Men: Days Of Future Past also in the pipeline.

All this success seems to have piqued the interest of series veteran Patrick Stewart, who suggested he might be in line for a return, when quizzed by a fan at the Montreal Comic Convention.

"I think there is every possibility," he said, when asked whether he might return to the franchise. Confusingly, he then began to list the names of some of his female co-stars ("Halle Berry! Famke Janssen! Rebecca Stamos! Anna Paquin!") before concluding, "Yes, I'll be reprising..."

It has been suggested that there will be a time-travel element in Days Of Future Past, so perhaps he might play an older incarnation of James McAvoy?

Or he's just messing with us.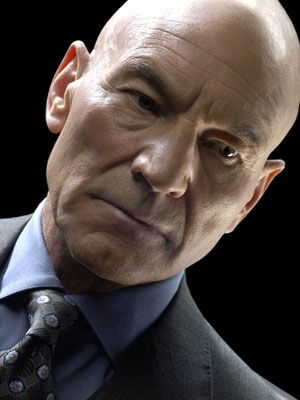 The Wolverine!
Hugh Jackman took a moment to talk at length about his career past present and future recently. When the topic of The Wolverine came up, Jackman was keen to state his ambitions for the comic-book character that launched his career.

"For various reasons with the first movie I don't think we got to the bottom of the character and I think that's why, in this one, we're calling it ĹThe' Wolverine. It should feel like a standalone movie," he told us.

"It's a wonderful idea, which is why Darren [Aronofsky] was interested in doing it. He'd been looking for a movie for a long time and he said that this was the best script he'd read. It didn't work out in the end for many, complicated reasons but it was kind of a reassurance to me that I knew we were on the right path."

The Wolverine opens on 26 July 2013.





Mark Millar Reloaded!
Looks like 20th Century Fox has decided having a creative overlord of sorts is a good idea to oversee their own remaining Marvel Comics projects. A press release has announced that Fox hired Wanted and Kick-Ass writer Mark Millar as a consultant for all of the Marvel film adaptations they still house under their roof.

It sounds like Fox is really trying to take a page out of Marvel's film playbook, as they cite Millar as "an invaluable resource to us and to our filmmakers as we look for fresh opportunities to innovate within our shared Marvel universe." Here's what Millar himself had to say:

"As someone who has spent his entire life obsessed with both comic-books and movies, this is essentially my dream gig as it's a unique combination of both...I really like the Fox team, love this bold new direction they have for their franchises and am proud to be working alongside some of modern cinema's biggest talents. James Mangold is incredible, Matthew Vaughn's one of my closest pals and Josh Trank gave us, in my opinion, one of the greatest superhero movies of the last decade with 'Chronicle.' The invitation to join this crew was maybe the coolest phone-call I've ever had."

Fox currently has The Wolverine, X-Men: Days of Future Past, and the reboot of The Fantastic Four in various stages of development.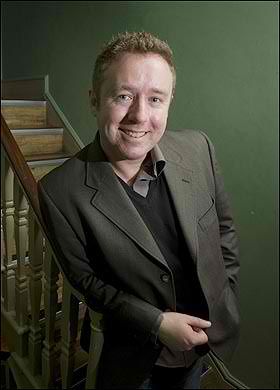 DWARVES!
A new poster for The Hobbit showed up with dwarves in the spotlight! There's Nori (Jed Brown), Ori (Adam Brown), Dori (Mark Hadlow), Fili (Dean O'Gorman), Kili (Aidan Turner), Oin (John Callen), Gloin (Peter Hambleton), Bombur (Stephen Hunter), Bofur (James Nesbitt), Bifur (William Kircher), Balin (Ken Scott), Dwalin (Graham McTavish), and Thorin (Richard Armitage).





Red Dawn!
FilmDistrict has released a clip from Red Dawn, the upcoming remake hitting theaters on November 21. Starring Chris Hemsworth, Josh Peck, Josh Hutcherson, Adrianne Palicki, Isabel Lucas, Connor Cruise, and Jeffrey Dean Morgan, the film was directed by Dan Bradley.

In Red Dawn, an American city awakens to the surreal sight of foreign paratroopers dropping from the sky, shockingly, the U.S. has been invaded and their hometown is the initial target. Quickly and without warning, the citizens find themselves prisoners and their town under enemy occupation. Determined to fight back, a group of young patriots seek refuge in the surrounding woods, training and reorganizing themselves into a guerilla group of fighters. Taking inspiration from their high school mascot, they call themselves the Wolverines, banding together to protect one another, liberate their town from its captors, and take back their freedom.






Frankenstein!
Now that the new take on the classic monster movie Frankenstein is in the hands of Paul McGuigan the cast is starting to shape up. While no official deals are in place and no offers are out, The Wrap has word that Daniel Radcliffe is very interested in taking the lead role of Hunchback in the project that is being called a revisionist take on the classic tale.

An interesting new take on a classic?





Taken. Again.
The sequel to the action hit Taken, the aptly titled Taken 2, is nearly here. The sequel finds retired CIA operative Bryan Mills (Liam Neeson) in Istanbul where he and his wife are taken hostage by the father of a kidnapper Mills killed while rescuing his daughter years ago. With such an anticipated sequel, it stands to reason that there might be another sequel in our midst. Thankfully, the lead action man himself doesn't think that he would come back for a third round. Speaking with Empire, Neeson seems to be aware that perhaps even the idea of his family being in danger again might be a bit hard to believe. When asked whether or not he would do a Taken 3, Neeson said:

"I don't see it. I don't think it's going to happen. I really don't. I can't see a possible scenario where audiences wouldn't go, 'Oh, come on...! She's taken again?'"

Sad news?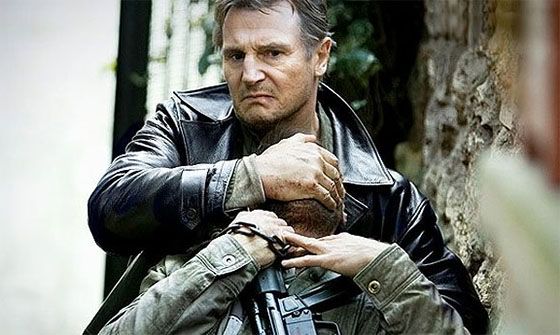 Trailer Talk
An international trailer for Walter Hill's upcoming graphic novel adaptation Bullet to the Head is now online, courtesy of MSN. The R-rated action thriller opens on February 1, 2013 and co-stars Sung Kang, Sarah Shahi, Adewale Akinnuoye-Agbaje, Christian Slater, and Holt McCallany.

Bullet to the Head tells the story of a New Orleans hitman (Stallone) and a DC cop (Kang) who form an alliance to bring down the killers of their respective partners.

What do you think?






Before I say GOODBYE!
Playboy has been kind enough to release me on the lovely Playmates. Here's some interviews to keep you entertained!
Miss January 2012
Miss February 2012
Miss May 2012

Are you a fan of 411mania on Facebook? Keep up-to-date on news and contests!

Are you following 411mania on Twitter?
http://www.twitter.com/411mania
http://www.twitter.com/411wrestling
http://www.twitter.com/411moviestv
http://www.twitter.com/411music
http://www.twitter.com/411games
http://www.twitter.com/411mma

If you have some down time and are looking for a great place for great fun, check out Tiger Flash Games!

As always, "Thank you!" to John Meehan for providing my banner!

That's all the time I have. See you next week!

comments powered by