SPOTLIGHTS
The Big Screen Bulletin 10.08.12: Taken 2 Takes the Top!
Posted by Steve Gustafson on 10.08.2012

News and thoughts on Captain America: The Winter Soldier introducing a new love interest, Ms. Marvel possibly appearing in The Avengers 2, the first trailers for A Good Day to Die Hard and The Lone Ranger, Liam Neeson discussing his Dark Knight Rises appearance and more!







































Welcome to the Big Screen Bulletin! My name is Steve Gustafson and this is where we hit the big movie news from the weekend and anything else going on in the world of Hollywood!

Some reading suggestions before we start:

Stewart Lange holds down the fort across the pond with his MMA 5 & 1!

Greg De Marco puts the Wrestling world in a headlock with his Wrestling 5 & 1!

Follow me on Twitter for random bits, news RT's, and updates! Only at http://www.twitter.com/stevethegoose!




BOX OFFICE BREAKDOWN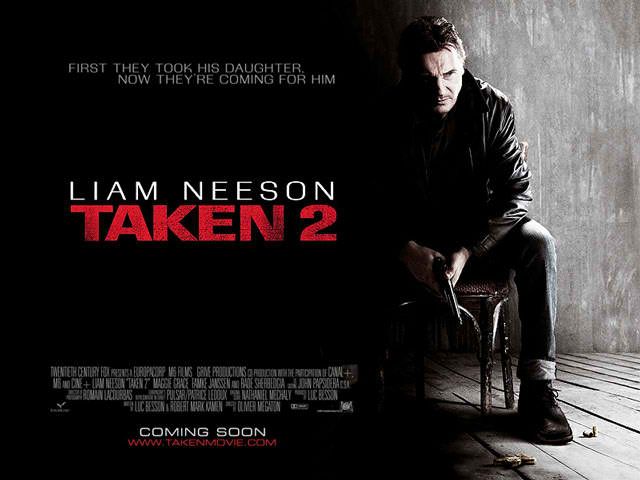 1. Taken 2 - $50 million ($50 million total)
2. Hotel Transylvania - $26.3 million ($76 million total)
3. Pitch Perfect - $14.7 million ($21.6 million total)
4. Looper - $12.2 million ($40.3 million total)
5. Frankenweenie - $11.5 million ($11.5 million total)
6. End of Watch - $4 million ($32.8 million total)
7. Trouble With the Curve - $3.9 million ($29.7 million)
8. House at the End of the Street - $3.7 million ($27.5 million total)
9. The Master - $1.8 million ($12.3 million total)
10. Finding Nemo 3D - $1.6 million ($378.7 million)


Box Office Survey!
Instead of me just repeating what you can see, how about we ask some questions about the weekend box office? Answer in the comments and NO CHEATING!

* Would you watch another sequel to Taken if it didn't have Liam Neeson?

* Why did Frankenweenie perform poorly?


BULLETIN BOARD
Letting the rumors begin! Ms. Marvel is rumored to be appearing in The Avengers 2 according to The Daily Mail. They reported that Marvel is looking at Emily Blunt and Ruth Wilson for the role. Of note is the fact that Blunt was originally set to be Black Widow in Iron Man 2 before she was forced to drop out due to her involvement in Gulliver's Travels.

Ms. Marvel, real name Carol Danvers, first appeared in 1968 as a security chief at a military base where she met Captain Marvel under his human guise. A Kree device exploded and Captain Marvel saved her, causing his DNA to bond with her in the process and giving her superhuman strength, endurance, stamina, flight, physical durability and a limited sixth sense. She has been an agent of S.H.I.E.L.D as well as a member of various Avengers groups.

Who would you like to see play Ms. Marvel?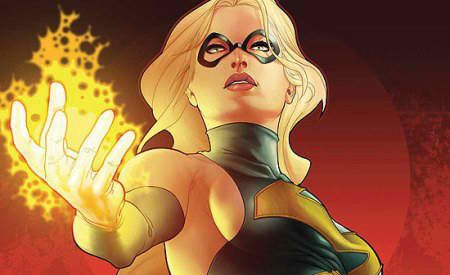 Casting of the Week!
Variety reports that Katee Sackhoff has signed on to co-star with Gina Carano in a female Expendables type project, which has no title as of yet.

Dutch Southern is writing the script for the film, which is being produced by 1984 Private Defense Contractors. More cast members are expected to be announced soon.





GottaBeKidding!
Here we go! Following on from their "success" with Battleship, toy and game manufacturer Hasbro has announced a deal with indie production company Emmett/Furla Films to adapt three more of their properties for the big screen.

The games in question are Monopoly, Action Man, and Hungry Hungry Hippos.

Seriously.

Monopoly had previously been in development at Universal, where Ridley Scott was attached to produce, although just how the film will take shape is still a mystery. Action Man should be a more straightforward conventional action/adventure project.

As for Hungry Hungry Hippos...Any suggestions?






Love Interest for Captain America!
According to Deadline, Marvel is set to add a new female lead to Captain America: The Winter Soldier, somebody Steve Rogers can bond with in his new contemporary setting.

The studio has apparently assembled a shortlist of top female talent, with Imogen Poots, Teresa Palmer, Emilia Clarke, Alison Brie, and Downton Abbey's Jessica Brown Findlay set to battle it out for the part.

Meanwhile, as an added bonus, Deadline also reports that Scarlett Johansson's Black Widow will be making a cameo appearance. How exactly her character will fit in remains to be seen.

Directed by Anthony and Joe Russo and starring Chris Evans, Anthony Mackie, and Sebastian Stan.

Thoughts?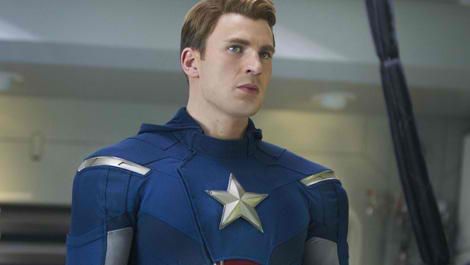 A Good Day to Die Hard!
Sign me up! A Good Day To Die Hard released a teaser trailer, which you can watch below.






The Dark Secret!
The Dark Knight Rises was the subject of such intense speculation from fans and journalists alike, that it's understandable Chris Nolan became a little paranoid about who he would share the plot with.

Not even the cast was totally filled in. According to Liam Neeson, things weren't so open with him.

"[Nolan] takes it to another extreme," explains Neeson. "I didn't know I was in the movie! I went and shot a scene for two hours with Christian Bale. There was a set, and Christian was tied up.

"I said, 'Chris, what am I doing?' [As Nolan:] 'Um… well, just walk forward, and say the lines, walk back, and that'll be it, really.' I said, 'What the fuck? Tell me the story!' [As Nolan:] 'Um… I'd prefer not to, really.' 'Okay, don't mind me. I'm just an actor.'"

Now THAT'S how you keep a secret!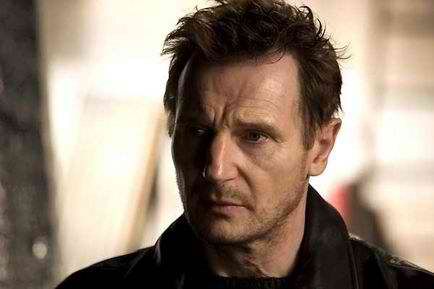 The Lone Ranger!
Our first trailer for The Lone Ranger! Native American spirit warrior Tonto (Johnny Depp) recounts the untold tales that transformed John Reid (Armie Hammer), a man of the law, into a legend of justice-taking the audience on a runaway train of epic surprises and humorous friction.






Godzilla!
Based on buzz about the footage screened for Godzilla at this year's Comic-Con, it sounded unlike any Godzilla ever made and the director Gareth Edwards aims to keep it that way.

When talking to Total Film, Edwards said: "I've always been interested in Godzilla and the ideas around him. I really wanted to see another Godzilla film and jumped at the opportunity. My main idea was to imagine 'If this really happened, what would it be like?' I want to take a grounded, realistic approach to a Godzilla film."

They also asked him about getting the visual effects and creature design right and he had a unique answer: "I've never worked this hard, this long and been this emotionally involved in something that's lasted only a few seconds since the time I lost my virginity! But the reaction has been amazing and I can't wait for the fans to see our final product."

Edwards will direct from a screenplay originally drafted by David Callaham (The Expendables), David S. Goyer (The Dark Knight) and Max Borenstein (The Seventh Son).

Toho's Godzilla franchise boasts one of the most widely recognized film creatures worldwide, resulting in a series of books, television programs, video games and more than 25 films worldwide. Legendary's Thomas Tull and Jon Jashni will produce, along with Roy Lee, Dan Lin, and Brian Rogers. Alex Garcia and Patricia Whitcher will serve as executive producers alongside Doug Davison, Yoshimitsu Banno, and Kenji Okuhira.






Trailer Talk
NME reports that a new trailer for Skyfall has been released which features Adele's theme song.

Skyfall, the 23rd film in the franchise, will be released on November 9. In addition to Daniel Craig as 007, Judi Dench will return as M, Ben Whishaw will play Q, and Javier Bardem will be the villain.

What do you think?






Before I say GOODBYE!
Playboy has been kind enough to release me on the lovely Playmates. Here's some interviews to keep you entertained!
Miss January 2012
Miss February 2012
Miss May 2012

Are you a fan of 411mania on Facebook? Keep up-to-date on news and contests!

Are you following 411mania on Twitter?
http://www.twitter.com/411mania
http://www.twitter.com/411wrestling
http://www.twitter.com/411moviestv
http://www.twitter.com/411music
http://www.twitter.com/411games
http://www.twitter.com/411mma

If you have some down time and are looking for a great place for great fun, check out Tiger Flash Games!

As always, "Thank you!" to John Meehan for providing my banner!

That's all the time I have. See you next week!

comments powered by