SPOTLIGHTS
TV Rants and Raves 10.10.2012: Something Borrowed, Something Blue
Posted by Dimitri Dorlis on 10.10.2012

Rants and Raves on Doctor Who, Once Upon a Time, Community, and more!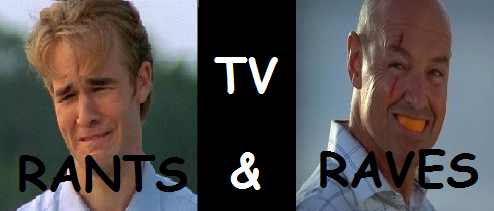 Welcome to TV Rants and Raves. I am your host, Dimitri Dorlis. Sorry about missing last week ľ I'm going to blame the delay on Timey Wimey stuff. That usually works.

TV Rants and Raves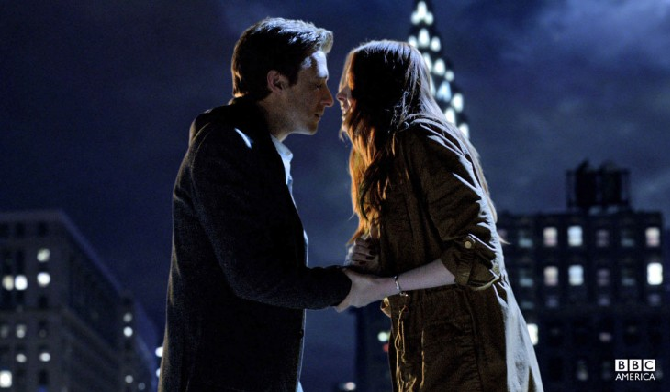 The end of the Ponds

So yeah, that happened.

I'm going to start this off by saying that this really won't be a very biased review. I love Doctor Who, and I've enjoyed every episode of the new season, especially the most recent episode, Angels in Manhattan, so there really won't be much negative in this section. Or really any analysis of story or whatever.

It feels weird to give a show such preferential treatment, but when you're dealing with a show involving a time traveling god who moves through time and space at will, and with a showrunner who is on record as stating that any inconsistencies with prior episodes can be traced back to an unseen Time War, you tend to let these kind of things slide. Because yes, there are some plot holes to be found in the last episode (biggest of which is how did no one in New York see the Statue of Liberty running down the street to get to the Winter Quay), but Doctor Who is a show that has twisted its own rules to suit the story it is attempting to tell, and as a story, the departure of Amy and Rory was handled extremely well.

This 7th series of Doctor Who has always been building to this moment, when the Doctor would be forced to part with Amy and Rory for good. For the past 2 series, we've seen the three morph into a sort of quasi-family, so it seems especially cruel to rip that apart. But the season has been built on the theme of loss, or rather, how the Doctor would react were he to lose the two people he is closest to. As he says in The Power of Three, the Doctor has lost companions in the past, but I don't think he was ever as close to his companions as he was with Amy and Rory (ok, maybe Rose, but Rose is the worst and screw her). But, by his 11th incarnation, the Doctor seems to struggle with the idea of loss. He knows, deep down, that the three of them can't travel forever, and yet he keeps trying to prolong their time together. In a way, it makes the ending that much stronger, because he tried his damndest to save the Ponds, and it all ended up being for nothing. Time will tell how this affects him, especially since he spent a good chunk of this season trying to disappear from history. Amy and Rory leaving the Doctor opens up new avenues of storytelling, which is always a good thing.

On another level, as critical as I have been on the ending for The End of Time, I was strangely fine with how Angels Take Manhattan chose to end. Both endings were heavy on the pathos, but the way Angels did it seemed much more dignified, and something that the show had earned. I don't know why I dislike the 10th Doctor visiting all his past companions (probably has to do with him saying goodbye to everyone in the series 4 finale), but it just didn't seem to work within the story (to say nothing of RADIATION CHAMBER, which I will never get over). In Angels, the last page was set up from the very beginning, so having the Doctor get one last chance to hear Amy's words seems to have more emotional weight behind them. And having the Doctor visit young Amelia one last time also works, as we've been heading back to the events of The Eleventh Hour throughout Matt Smith's run, so it felt proper to close the chapter on that story as well.

But the page has turned on Amy and Rory. It's time to move on to new adventures, with a new companion portrayed by Jenna-Louise Coleman, from the series 7 premiere Asylum of the Daleks. Coleman's character from that episode was a breath of fresh air, but I'm more excited to see if and how they bring that character back, or if they have her play an entirely new character. And we don't know how the Doctor will truly react after having lost his two best friends. Only time will tell how it all plays out.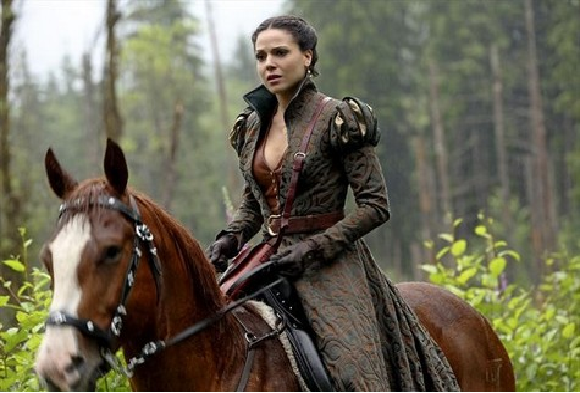 Magic has a price

When discussing new seasons of a drama/mystery such as Once Upon a Time, we usually describe it as having rearranged the pieces. But Once Upon a Time didn't do just that ľ it completely changed the game.

Let's first reset. Emma had finally broken the curse over Storybrooke, allowing all the characters to remember who they are. Meanwhile, Mr. Gold (Rumplestiltskin) unleashed a cloud of purple smoke that engulfed Storybrooke.

So where does that leave us? Well, still in Storybrooke. You see, even though the curse has been lifted and magic has been released into the world, all the characters still find themselves in Storybrooke. The new mystery is, why? If the curse was lifted, why didn't everyone go back to FairyTale Land? And what happened to the parts of FairyTale Land that weren't destroyed by the curse?

It's too bad some of the problems of the first season still remain in the show. Both of the non-fairy tale characters, Emma and Ben, are still troublesome characters that really don't add much in the way of acting, but are somehow integral to the story. Ben, in particular, is just a poorly-written character, who I guess exists to act as some sort of moral compass for the Evil Queen, but really doesn't have much to do now that his original goal of bringing his mother to Storybrooke was completed. Emma is a little more troublesome because she has had some good moments, but Jennifer Morrison just seems to get outclassed in any scene she has with Ginnifer Goodwin and Lana Parrilla.

Thankfully, the new twists in the story (Storybrooke still around, characters losing their memory if they leave Storybrooke) did enough to breathe some new life into a show that really struggled to find itself in its first season. Pairing the show up with surprise hit Revenge and the highly-anticipated 666 Park Avenue shows that ABC does have faith in the show, and it looks like the special effects budget finally showed up (seriously, was there a show with worse special effects than Once Upon a Time? It put the RTD era Doctor Who to shame with how bad it was), which will really help differentiate the Fairy Tale world and Storybrooke. I'm back onboard with this show.

Strange Thoughts

- Hidden gem: Persona 4 The Animation (available via subtitles on Hulu). It's a show that stays true to the source material, but works extremely well on its own, achieving a strong balance between humor and drama. I know, it's anime, but that shouldn't take away from the quality it exhibits.

- Obviously someone nuked the SoCal sports scene from orbit.

- GLAAD released their annual report, and found that there are more gay characters on television than ever. Honestly, this is a good thing. Television can use all the diversity it can get.

- New episodes of Louie will be shown in 2014. Wait, what?

- SURVIVOR ROUND-UP! Is anyone surprised at how bad Matsing is? Just so, so bad.

- Amazing Race is pretty good, if not a bit boring. There are strong teams, but no real strong personalities.

- NEXT WEEK: we pretend we care about The Office. Just kidding. No one cares about The Office anymore.

And now, it's time for a segment we like to call Good Idea, Bad Idea.




There is no Good Idea this week, because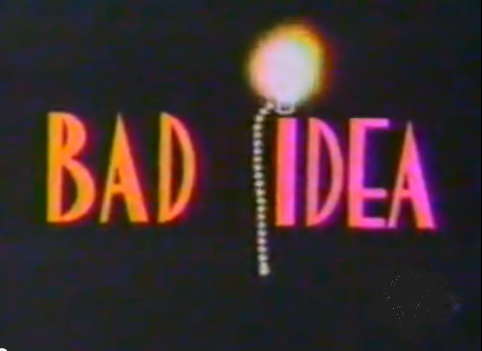 NBC indefinitely postpones Community premiere

Ahem.



Yeah, but this announcement is all kinds of dumb, and not because I'm a huge Community fan. In NBC's words, they're postponing the premiere of Community (and Whitney) because they're doing so well on Mondays, Tuesdays, and Wednesdays, and want to continue focusing their promotion on those nights. First of all, this being NBC, that success is relative, considering the only shows on those three nights that is performing even reasonably well are The Voice and Revolution. Go On would be in third, if we're being generous. The other comedies on those nights (The New Normal, Animal Practice, and Guys with Kids) aren't performing well at all, so Community is being held off on premiering later in the off chance it'll be needed to fill in for one of the shows. The nice thing about Community is that its fans are pretty rabid, and the audience the show draws will remain pretty static no matter what night it ends up on, so there is some thought here, but fans of the show have already been jerked around a bunch already ľ doing this risks further alienating an already-volatile fan base.

The other bad news coming out of this announcement is, actually, an omission. The announcement doesn't mention Thursday nights at all, which is pretty damning of how poorly the night has been performing. At this point, I would not be surprised if NBC is trying to ignore Thursdays completely, and although The Office and 30 Rock are (supposedly) in their final seasons, it doesn't say anything good about the futures of Parks and Recreation and Up All Night.


***

The Non TV Segment Of The Week

AAAAAAAARRRRRRRRRGGGGGGGGGGGGGGHHHHHHHHHHHH.



And I think I need more Loiter Squad in my life.



Enjoy.


***


That's all for this week. Leave a comment, and we'll see you next week.




http://www.twitter.com/411mania
http://www.twitter.com/411wrestling
http://www.twitter.com/411moviestv
http://www.twitter.com/411music
http://www.twitter.com/411games
http://www.twitter.com/411mma




comments powered by