SPOTLIGHTS
The Hollywood 5 & 1 12.08.12: Jennifer Love Hewitt VS. Keeley Hazell Edition!
Posted by Steve Gustafson on 12.08.2012

Jennifer Love Hewitt takes on Keeley Hazell in Vs, Christopher Nolan discusses Man of Steel, speculation on a Catwoman spin-off, Lindsay Lohan sets her sights on a boy band member, Peter Jackson talks The Hobbit, Emily Scott is our ô& 1ö Model of the Week and more!




































A WORD FROM STEVE...
Welcome back! How was your week? Not too much to talk about so let's just jump right into the thick of things.

Who's greeting us this week? Why it's Sophie Turner! Yes, she's a 411mania staple...and for good reason! I she really try to set up an interview with her.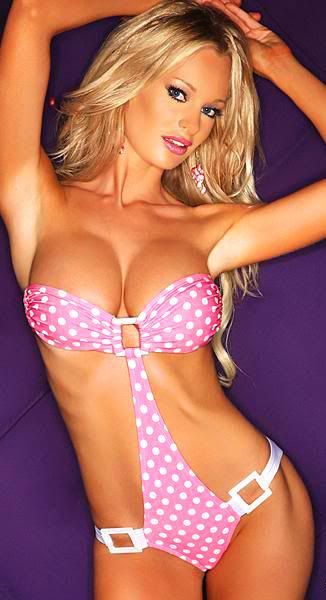 Last week was another one-sided victory when Denise Milani took on Stacey Dash and beat her 622 votes to 321. At one time Dash was unbeatable when it came to VS. Seems like Milani has her number.

This week we have the beautiful Jennifer Love Hewitt taking on the equally beautiful Keeley Hazell. Will this be a close one or another uneven match?



Jennifer Love Hewitt VS. Keeley Hazell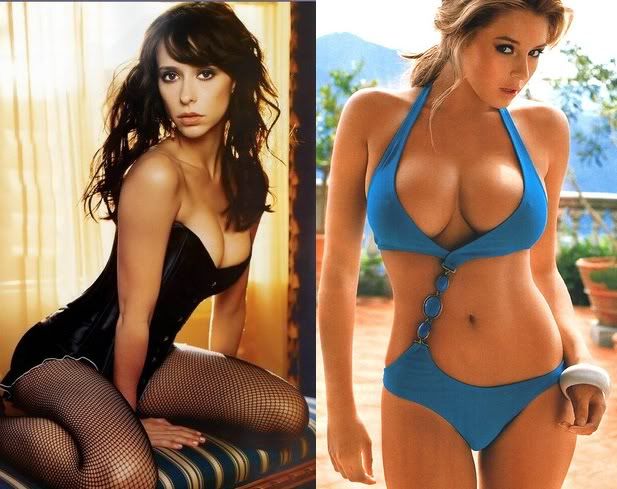 VOTE!




PIC OF THE WEEK!
Superhero Hype has the shot of Henry Cavill on the cover of Studio Cine Live magazine in costume as Superman for Man of Steel.

The film is directed by Zack Snyder and also stars Amy Adams as Lois Lane, Laurence Fishburne as Perry White, Diane Lane as Martha Kent, Kevin Costner as Jonathan Kent, Michael Shannon as General Zod, Antje Traue as Faora, Ayelet Zurer as Lara Lor-Van, Russell Crowe as Jor-El, Harry Lennix as General Swanwick, and Christopher Meloni as Colonel Hardy.

Having finally put the Batman franchise to bed, Christopher Nolan is now answering questions about the new Superman comeback.

Nolan is a producer on Snyder's movie, and has been describing what we can expect from Supes and in his latest incarnation.

"I wouldn't want people to think we're doing for Superman what we did for Batman. It's very much Zack's film and I think people are going to love what he's done. I think it's really remarkable to take on that character. Superman is a completely different character than Batman.

"So you can't in anyway use the same template," he continues, "but David Goyer had this brilliant way to make Superman relatable and relevant for his audience. Zack has built on that and I think it's incredible what he's putting together."

"He's got a lot of finishing to do on that. Superman is the biggest comic book character of them all and he needs the biggest possible movie version which is what Zack's doing. It's really something."

The film will be released on June 14 in 3D, 2D and IMAX 3D.

What do you think of the costume?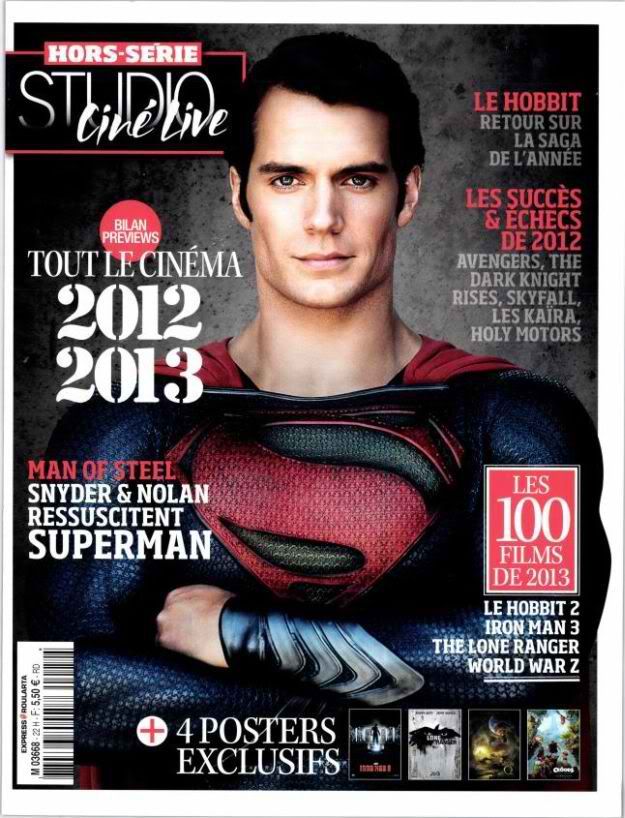 WHAT THE HELL?
Sign of the times. What kind of sign, I have no idea! Did anyone else stagger a bit when you heard that Mary-Kate and Ashley OlsenĹs fashion line, The Row, is selling $55,000 backpacks.

$55,000.

For a back pack. The extravagant accessory is designed in collaboration with artist Damien Hirst and it's been dubbed "wearable art." The backpack is limited edition. There are only 12. Each bag features black patent, Nile crocodile leather and is adorned with various designs courtesy of Hirst.

But before you go thinking that absolutely no one is going to drop $55,000 on a backpack, consider this: The Olsens released a similar a purse for $39,000 earlier this year...and it sold out.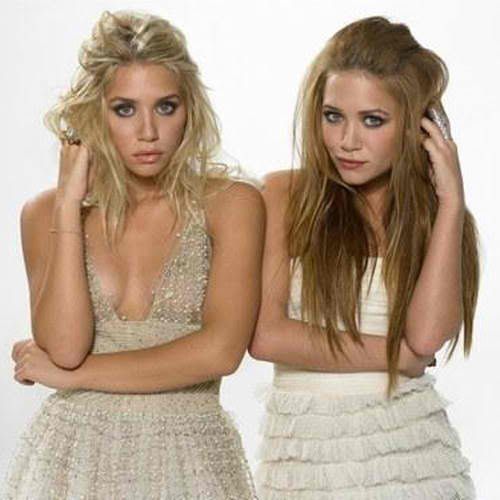 TWITTER-A-GO-GO!
Make sure you're following all the comings and goings around 411mania on Twitter! Follow me for some witty tweets from time-to-time as well. Dana White, Jesse Jane, and Larry Csonka follow me. What are you waiting for?



http://www.twitter.com/stevethegoose
http://www.twitter.com/411mania
http://www.twitter.com/411wrestling
http://www.twitter.com/411moviestv
http://www.twitter.com/411music
http://www.twitter.com/411games
http://www.twitter.com/411mma









Another Catwoman?
Anne Hathaway's Catwoman was considered a highlight of The Dark Knight Rises, and unsurprisingly, talk persists concerning a potential spin-off. Because we can't get enough Dark Knight rumors.

I don't think I have to remind everyone the last time such an idea was put into practice. Halle Berry.

"No one's talked to me about it she said. "[But] I would love it. I was at a press [conference] the other night for a screening of The Dark Knight Rises, and the moderator asked me, 'So what was it like to say goodbye to the character?' And I burst into tears, because I miss her."

The prospect still seems a remote one however, given that Christopher Nolan has repeatedly stressed that his input into the franchise is finished. Whether another director could do as much with the character is up for debate.

Still, there's always the Justice League movie to be considered. After all, if Joseph Gordon-Levitt has been linked to an appearance, then why not Hathaway?

Would you see a Catwoman spin-off with Hathaway?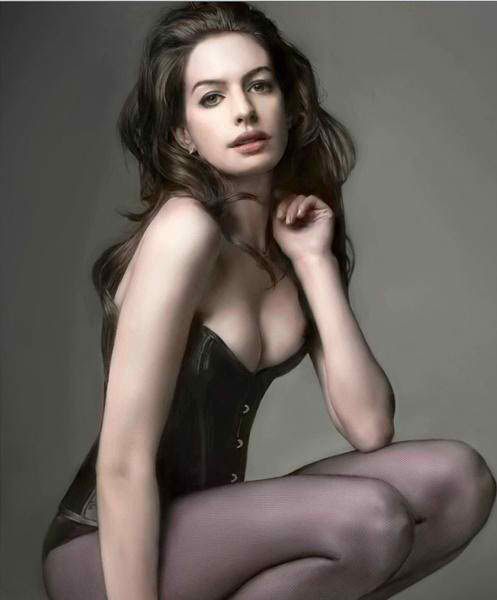 I could maybe be persuaded.




Hobbit Business!
With the first press screenings of The Hobbit beginning to take place worldwide, much talk has surrounded the use of 48 FPS cameras, with many critics complaining that the effect was distracting.

Also, people are saying the movie is just...OK.

Peter Jackson has taken the opportunity to come out in defence of the technology, explaining why he wanted to use it in the first place, and stressing that the option still remains to watch the film in other formats.

"I'm fascinated by reactions," said Jackson. "I'm tending to see that anyone under the age of 20 or so doesn't really care and thinks it looks cool. I think 3D at 24 frames is interesting, but it's the 48 that actually allows 3D to almost achieve the potential that it can achieve because it's less eye strain and you have a sharper picture.

"Warner Bros were very supportive," he continued. "They just wanted us to prove that the 24 frame version would look normal, which it does, but once they were happy with that, on first day, when we had to press that button that said '48 frames' even though on that first day we started shooting at 48 FPS, you could probably say there wasn't a single cinema in the world that would project the movie in that format. It was a big leap of faith.

"The big thing to realize is that it's not an attempt to change the film industry," says Jackson. "It's another choice. The projectors that can run at 48 frames can run at 24 frames - it doesn't have to be one thing or another. You can shoot a movie at 24 frames and have sequences at 48 or 60 frames within the body of the film."

"You can still do all the shutter-angle and strobing effects. It doesn't necessarily change how films are going to be made. It's just another choice that filmmakers have got and for me, it gives that sense of reality that I love in cinema."

Anyone see it? Thoughts?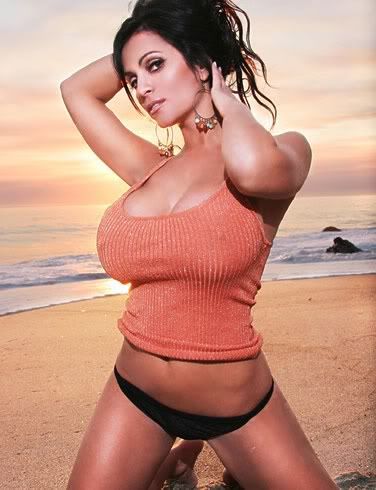 Did you really expect a picture of a Hobbit?




No Right!
I wonder how many "fans" of the show are reading right now? Shahs of Sunset producers want to school an FHM model on the law by telling her she has no right to sue over her handle "Persian Barbie" because Mattel trademarked the name back in the day.

TMZ broke the story about how Persian model Niki Ghazian accused the reality TV show of illegally using her self-proclaimed moniker, "Persian Barbie", for new cast member Lilly Ghalichi.

Now Berne Productions, a subsidiary of Ryan Seacrest Prod., is responding to Niki's cease and desist letter with its own documents claiming she has no stake to the Barbie trademark.

Berne argues the term "Barbie" is 100% owned by Mattel and adds, "Any claim that Ms. Ghazian has acquired any property rights to a term that is a basic derivative of "Barbie" (i.e. "Persian Barbie") is unsound and not defensible."

Berne also claims 'Shahs' isn't violating Mattel's trademark because "Persian Barbie" is merely descriptive of Lilly's rockin' bod.

There's your stupid lawsuit of the week!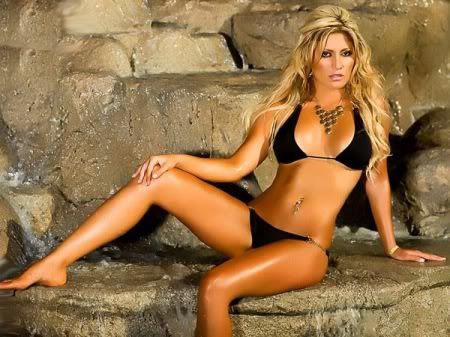 I'll start calling my self "Perisan Ken".




The Last Gasp of Lindsay Lohan!
Don't call it a comeback! Seriously. Don't. Lindsay Lohan has found herself dropping to super-groupie status. For Max George. TMZ reported she hit the road with The Wanted and their magical tour bus!

Sources close to Max let it slip that Lindsay was in Boston with The Wanted for their Thursday night show and she got there riding first class on board the group's luxury bus. As Max's guest. It's also rumored that Max confessed that he invited Lohan backstage for the Philly Jingle Ball.

New love? Not really. Source says Max definitely "doesn't want a girlfriend, and is a single guy ... but doesn't mind having Lindsay around."

Wow.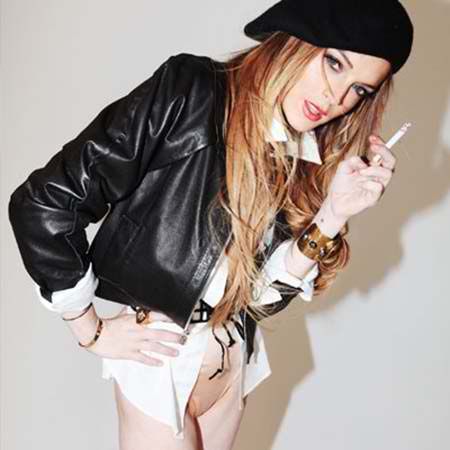 I'm thinking of having another BLACK LIST vote for Lohan. What do you think?



What's the VIDEO BUZZ?
A new teaser trailer for Star Trek: Into Darkness came out and has split fandom down the middle. Some are loving it, while others say it's a genric explosion filled movie that doesn't capture the Star Trek spirit.

What do you think?









Welcome back to the & 1 Model of the Week! I'm going to use this area to introduce a lovely young lady that you might not be familiar with. Sometimes I'll ask them some questions, so we can get to know them a little better.

This week our & 1 Model is ...Emily Scott !



Ladies and Gentlemen, I presentůEmily Scott!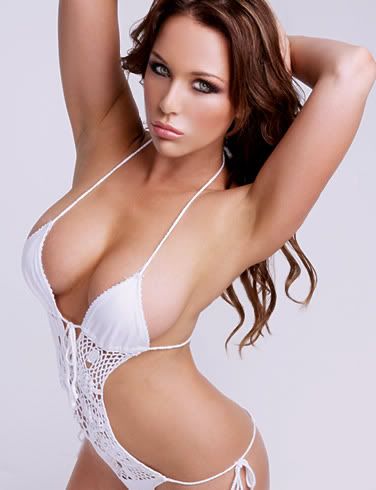 For more go to www.tarabeaulieu.com

Before I say GOODBYE!
Playboy has been kind enough to release me on the lovely Playmates. Here's some interviews to keep you entertained!

Miss January 2012
Miss February 2012
Miss May 2012

Do you enjoy the 5 & 1 format? Then check out the other fine 5 & 1 features on the site:
* Stewart Lange holds down the fort across the pond with his MMA 5 & 1!
* Tony Acero puts the Wrestling world in a headlock with his Wrestling 5 & 1!

Give my blog a glance HERE! And tell a friend!

Make sure you check out my Big Screen Bulletin every single Monday! All the movie news and rumors that you missed over the weekend!

I started a suicide prevention resource site. Give it a look and share! www.youcanendure.com . If you or someone you know is feeling isolated, don't hesitate to call the National Suicide Prevention Hotline 1-800-273-8255.




Finally, if you have some down time and are looking for a great place for great fun, check out Tiger Flash Games!

All pictures courtesy of Maxim Magazine, Complex, Huffington Post, V Magazine, People, FHM, Details magazine, www.cnn.com, and www.imdb.com.

comments powered by