SPOTLIGHTS
411 Mania Interview: Actor Brendan Fraser
Posted by Tony Farinella on 02.18.2013

411's Tony Farinella sits down with Brendan Fraser (The Mummy, Crash) for an exclusive interview about his new film, Stand Off!



Brendan Fraser's career has always been unique and filled with projects from all walks of life, from the Academy Award winning Crash, to George of the Jungle, to the recent animated film Escape from Planet Earth. Versatility is the name of the game for Brendan and that recently afforded him the chance to work with director Terry George on the film, Stand Off, which can be seen in theaters on February 22nd and then on DVD on March 26th. I recently caught up with Brendan Fraser to talk about the film as well as how he feels about his resume and his future films. There is also a YouTube clip which includes the audio of the interview.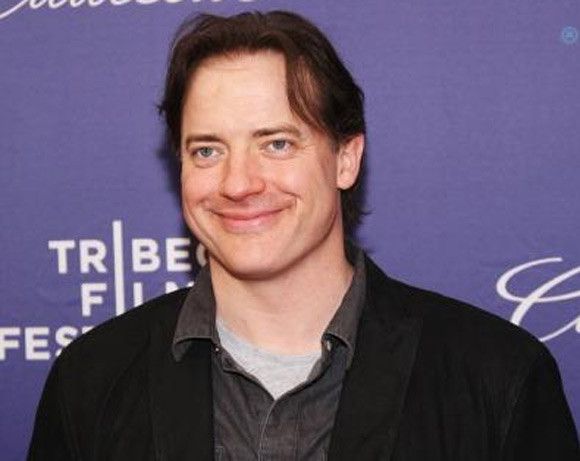 TONY: You've done all different kinds of films in your career, different genres, children's films, serious films like Crash. With a film like Stand Off, what does it do for you creatively as an actor and what does it bring out of you?

Brendan Fraser: Diversity is important in any actor's career. If you're allowed to be afforded opportunities to provide it, count yourself among the lucky ones, let alone just to have a job these days. What does it do for me? Keeps you interested, keeps you hungry, hopefully keeps an audience the same, interested and wondering what will you do next. The actors I have admired, mainstays thematically who you would imagine them to be, but when they step out of whatever that conformity would be, it's always a refreshing surprise. I'm kind of that school of thought. I hope that answers your question.

TONY: Going back to Stand Off and working with Terry George, what's that collaboration like between you as an actor and him as a director? How do you guys work together to come to the same vision?

Brendan Fraser: I would carry his bag, collaboration, not a reason why I wanted to work on that project. Terry George, absolutely the reason. I wouldn't suppose to even pretend to be able to throw forth an idea that would be useful in the hands of a world class filmmaker such as he. If it's collaboration, you're very kind in saying that, if that's what there is between actor and director. In the instance of Stand Off, I was named an executive producer, and between you, me, and the tape recorder, I think that pretty much just allowed me the opportunity to earn the stripe, bragging rights to be privy to conversations about how we will go about realizing the picture and bringing it to the screen.

It was an education. Terry, the Oscar he earned last year was for The Shore, a short film, a family story of his own, that was shot, no joke, in his front yard which happened to have a tide that receded and ebbed and flowed up six or seven times a day. And it's beautiful in Northern Ireland, where we shot the film. That Oscar is, in my view, perfunctory for all the achievements that he stands for over the breath of his career. If you want to talk about collaboration, his with Jim Sheridan is the important one, Daniel Day Lewis.

His interest in significant events that allow attention to be drawn to something whether it's right out in the open and upfront and the audience is confronted with issues, such as In the Name of the Father or Hotel Rwanda or even in the case of this film, which originally I need to let you know was originally titled Whole Lot of Sole. That's a play on words and it's not just about a piece of fish, which does make an appearance in the film. This picture is about the actual dialogue that must take place towards conflict resolution. That's not just on the backdrop of this absolutely whacky absurd hostage crisis where there's a lot at stake.

There's a baby, there's some children, unknowns, some very scary gangsters, there are government forces, and it all comes down to what happens if we all just sit back off, calm down, breathe deep and talk to each other. You know, talk to each other? And that's in my view what he thinks and feels, I'm not going to speak for him, about what's been achieved in Belfast in today's society.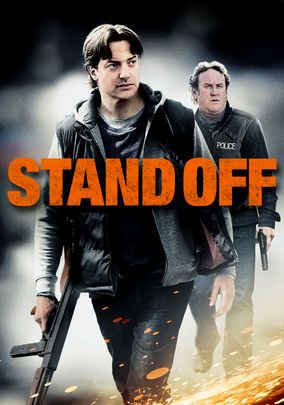 Let's just talk about this. Let's start there. We're Irish. We're good at talking (laughs). Maybe I'm sentimental, Valentine's Day is coming up, it's a Valentine to St. Patrick's Day, because it's going to touch the subject matter with a leaded feather, if there were such a thing.

Know that for all of the hassles and difficulties and challenges, name them what you will, making films is not easy. If it was, everyone would be doing it. Everyone wants to apparently, but not everyone can. Even if you get to, it doesn't mean that everyone's going to watch it and see it or get a chance to, let alone be bullied into going and seeing it. That's a different conversation all together, and I know you didn't ask that question. But I mention it because Stand Off is a labor of love and in the scope of international cinema, I'm pretty sure that it defines once and for all a little known sub, sub genre of filmmaking and that is the Northern Ireland film.

If you think about it and I know you're far more well versed in the topic than I will be, so I defer to your knowledge and admire it, but there are many, many films, Irish films that really smack of a certain sense of authenticity that I don't see in the same manner repeated in something else from another country for instance. There's a distinct flavor to it and it's not just because they're speaking in dialectic that the locals don't understand from one another from pub to pub, which happened to me, by the way. That was kind of funny. I think that what it does is this film distinguishes itself by nothing formulaic, by nothing that lets the audience think, 'Oh something really horrible is going to happen but something horrible could happen.'

And in the hands of a writer/director like Terry with so many elements that are plots and subplots and purposely so because a hostage crisis must be like directing a film, a hundred and one people have a good idea about how to do what and you're approached, reprimanded into doing what must be done to complete the task. A movie like this is, in a way sometimes, I think sometimes symbolic of the whole process of getting these things made. I need to stop talking (laughs).

TONY: Speaking of getting films made, right now you have a number of films in the works and you seem very busy. As an actor, what's your enjoyment level like for the work that you're producing right now?

Brendan Fraser: It's pretty good. I'm happy to be able to balance that and the free time to spend it with my kids and have a life, so to speak. At the tender age of forty four, I'm about halfway through the game here, what do you really want to do, kiddo? I'm pleased with what I've accomplished so far and looking forward to maybe just choosing with more of an eye towards something that I feel is meaningful or something that I feel will not just be there as mass consumable, easily digested fare. Hey, don't get me wrong Escape from Planet Earth is coming out in ten minutes or something like that and it's an animated feature. My kids saw it. They're the litmus test, it's for them. It is what I just said, mass consumable, easily digestible fare and that has a place. But will they see a film like Whole Lot of Sole as being for them? Not for another twelve years or so, if at all. But being able to go back and forth between the two of them is a privilege.

TONY: Thank you so much for your time. It was really good talking to you. I appreciate it.

Brendan Fraser: You got it. Happy V-Day.
comments powered by