SPOTLIGHTS
411 Oscar Coverage 2013 2.19.13: Best Actor and Actress
Posted by Ben Piper on 02.19.2013

From Lincoln's Daniel Day-Lewis and Jennifer Lawrence from Silver Linings Playbook to Zero Dark Thirty's Jessica Chastain and Les Mis's Hugh Jackman, the 411 staff continues their Oscar preview by looking at the Best Actor and Actress nominees!

Hello, and welcome back to day two of 411's Oscar coverage. I am still your host of these festivities, Ben Piper.

The Best Actor and Actress categories this year have a little bit of everything:

While the actors nominated are all finely talented veteran thespians in their own right, it is a bit of a loaded category. Previous nominee Joaquin Phoenix emerged from his faux-retirement with a demanding vengeance, two time winner Denzel Washington wowed people with his performance of a man on a downward spiral (both literally and figuratively), while Bradley Cooper and Hugh Jackman gave the performances of their respective careers to each earn their first nominations.

Too bad they all landed in competition of this generation's method acting Great White Whale.

In contrast, in the Best Actress category while the "Oscar veterans" represented each have been here once before, two are seemingly young up and comers poised to stun us in the future while Naomi Watts has been a steady acting force throughout the last several years. Meanwhile first time nominees Emmanuelle Riva and Quvenzhane Wallis each set Oscar records for being both the oldest and the youngest nominees in this category, respectively.

And in case you were wondering? I didn't name drop the frontrunners, as most assuredly, one of them will be taking home Oscar Gold.



Best Actor



Bradley Cooper, Silver Linings Playbook
By Shawn S. Lealos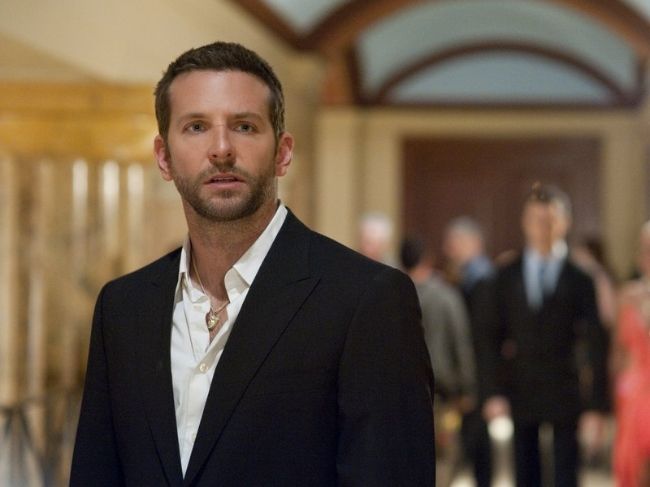 Previous Nominations: None

Everyone seems to love Daniel Day-Lewis in the Oscars race, and for good reason. He remains one of cinema's greatest actors and his portrayal of Abraham Lincoln was superb. However, that is disappointing news for Bradley Cooper, the man who turned in the best performance of 2013. No offense to Jennifer Lawrence, who has deservedly been winning a lot of awards for her performance in Silver Linings Playbook, but it was Bradley Cooper's amazing performance that made this movie so great.

The script, and the movie itself, was a personal one for David O. Russell, whose own son suffers from similar problems, so it seemed important for Cooper to get it just right for his director. He did just that. Bradley Cooper may be known best for his sarcastic humor in comedies like The Hangover and action movies like The A-Team, but he showed here that he is among the best actors working today by showing a vulnerability that never seemed fake, never seemed force, and one that carried this movie from start to finish.

If I was an Oscar voter and saw Daniel Day-Lewis' name on the ballot, I would have to think long and hard about ever going against him. In this case, with Cooper's performance in Silver Linings Playbook, I would go with Cooper any day of the week.



Daniel Day-Lewis, Lincoln
By Jeremy Thomas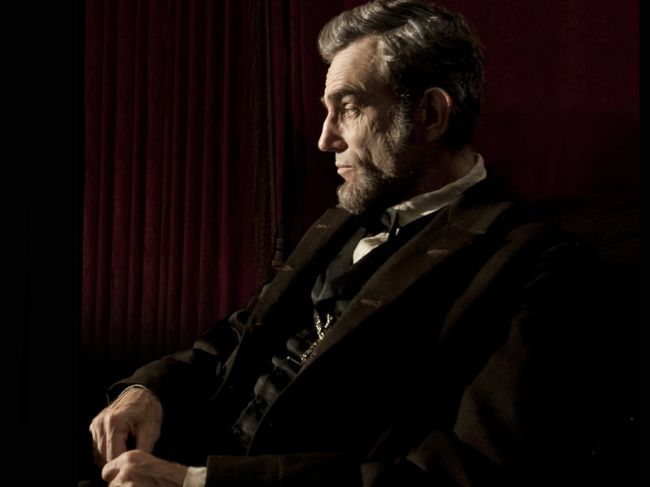 Previous Nominations: 4- There Will Be Blood (Won), Gangs Of New York, In the Name Of The Father, My Left Foot (Won)

If there is such a thing as a lock at the 85th Academy Awards, we have it right here. Daniel Day-Lewis is an Oscar nomination magnet in almost any year he decides to grace us with one of his powerhouse performances, and this year he is very likely to break the record and become the first man to win three Best Actor awards. And he has certainly earned it; even though he faces a strong field in Hugh Jackman, Bradley Cooper, Joaquin Phoenix and Denzel Washington he blows them all away with his portrayal of Abraham Lincoln. Let's start with the surface and then move inward; the physical resemblance is uncanny and it isn't all due to the impressive make-up work by Steven Spielberg's team. We've seen even the best make-up fail if the actor was not able to portray the gait, posture, expressions and movements of their subject believably and Day-Lewis captures Lincoln's look in crystal-clear detail.

However, this isn't just about the looks either. Day-Lewis uses his skill as an actor to take the many different people that Lincoln had to be and sews them all into a careful but seemingly-effortless portrayal that makes us believe him. The Lincoln in the film has the capacity for masterful negotiation with the best of political minds; at other times he takes on a more fatherly (or even grandfatherly) aspect as he sits down with people and relates stories from his experiences. And then, on those rare moments where he has to, you see the fire burns inside of him as he unleashes a startling force of personality that takes you aback. It all comes together into as close as a perfect image of our revered Great Emancipator can likely be. I have very little doubt that this year will be Day-Lewis' year once again and even less doubt that he deserves it in every way.



Hugh Jackman, Les Miserables
By Michael Weyer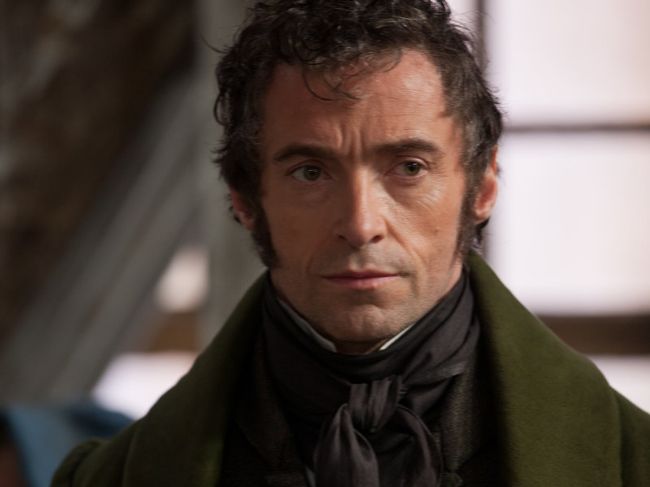 Previous Nominations: None

Jean Valjean is one of the most challenging roles in any musical: Having to carry a variety of tones in powerful songs while aging over a thirty year period. Already a veteran of Broadway, Jackman is a fine choice for the role while his pedigree in action films gives him the strength needed to fill the part. But Jackman also shows fantastic acting chops here as he begins with the ragged Valjean trying to escape his past, remaking himself into a mayor and success yet unable to let an innocent man take the fall for his actions. On the run, he cares for a young girl, his protection of her giving him new life so he wants to keep her safe even as she falls in love with a young revolutionary. Jackman is front and center for several key songs such as his musical soliloquy where he realizes he needs to change his life and "Who Am I?" He also takes to the new song "Suddenly" as Valjean adjusts to being a father to a young ward, wondrous over his responsibility and the unexpected happiness it brings. His clashes with Russell Crow's Javert are excellent, the two bouncing off each other as Valjean handles a man convinced he's still a criminal but unwilling to surrender his pride. It all culminates in a great scene of the aged Valjean saying goodbye and Jackman shines throughout to make you believe this is more than makeup but a man ready to say farewell to a good life. Throughout, Jackman makes every note come alive as true emotion and feeling, making his Valjean as compelling as any stage version (aided by the use of close-ups) but paying tribute to what the role stands for. It's enough to earn Jackman his first Oscar nomination for bringing one of musicals' greatest parts to life like few could have expected.



Joaquin Pheonix, The Master
By Jeremy Wilson




Previous Nominations: 2- Walk The Line, Gladiator

Joaquin Phoenix is an enigma. He's not lovable. He's not accessible. He generally looks like you're wasting his time. His career is as perplexing as his personality, with only a couple high-water years in a career spanning more than two decades. Performances in films such as 2000's Gladiator, Quills and The Tides or 2005's Walk the Line have largely defined Phoenix's career to this point. His talent has always been undeniable, even in the darkest days of his professional and personal life – including the bizarre miscalculation of his "retirement" for a 2010 mockumentary that culminated in an infamous appearance on Letterman. And yet, Phoenix came back with a vengeance in 2012, turning in what is in many people's opinion, his finest work.

As aimless loner Freddie Quell in Paul Thomas Anderson's The Master Phoenix truly does next-level work as the central figure in Anderson's dense, ambiguous and oftentimes frustratingly challenging film. With all due respect to certain winner Daniel Day-Lewis, Phoenix's performance was bolder and riskier than the man who stepped into the shoes of the 16th President. It's the kind of work I wished was getting more acclaim and is a performance I find myself contemplating and dissecting nearly six months after I first saw it. Phoenix is asked to do things that many of his contemporaries would no doubt flinch or outright balk at, crafting the kind of character that would frankly never fly in a more mainstream Hollywood production (masturbating on the beach, drinking copious amounts of motor oil, etc...) and whose face the actor constantly contorts into the most unflattering, twisted expressions imaginable.

While Day-Lewis melts into the background of Lincoln and Phoenix's co-star Philip Seymour Hoffman gets to play Lancaster Dodd with a calm – if terrible – demeanor, Freddie Quell is the complete opposite. The camera lingers on the volcanic Quell, Phoenix asked to delve ever deeper into one of the year's most dark, deformed and unpredictable characters. His chemistry with Philip Seymour Hoffman (who I also hope wins) was electric and helped make The Master one of the most must-see and debated movies of 2012.



Denzel Washington, Flight
By John Dotson




Previous Nominations: 5- Training Day(Won), The Hurricane, Malcolm X, Glory (Won), Cry Freedom

It's been quite a while since we have seen Denzel deliver such a monumental performance. Lately he has made his rounds doing action pictures such as Deja Vu and Safe House, with very few dramas in-between. The award nominated Flight, takes Denzel into rough terrain with a role that is just as powerful as Mickey Rourke's character in The Wrestler. Denzel hasn't played someone so unlikeable sinceTraining Day. Robert Zemeckis's return to live-action is a bold re-entry, and a challenging experience to sit through because of the subject matter involved with Denzel's performance of Whip. This is one of the best cinematic portrayals of alcoholism and addiction that has graced the big screen in a long time.

Whip's story is profound because of the moral questions that are raised by his actions. He is an airline pilot who saves the lives of many during a plane crash. After being hospitalized, blood is taken from his body, and the toxicology report indicates he had alcohol and cocaine in his system before the plane went down. Even though no one else could have recovered the plane and saved so many during the crash, the issue becomes whether the plane would have gone down at all if he had been sober in the first place.

This is where Denzel brings the most self-punishing performance of his career. Even he is unsure of that initial answer. Just like his problems with alcohol, Whip is in denial that he could actually have any blame at all for the plane crash, and if he does, he won't admit it to himself. So instead of coming to terms with it, he continues to spiral into drunken madness. This is by far one of the best performances from Denzel in years. He may not win the award, but he damn sure earned the nod.

And The Oscar will (Presumably) go to: Daniel Day-Lewis,Lincoln

Potential Spoiler: None. This one's a lock.



Best Actress



Jessica Chastain, Zero Dark Thirty
By Shawn S. Lealos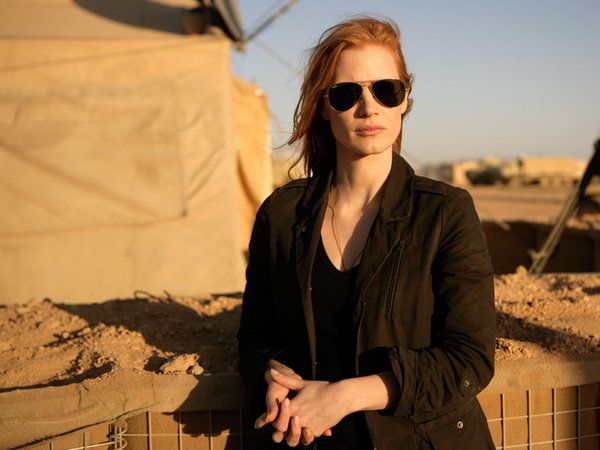 Previous Nominations: 1- The Help

Jennifer Lawrence is winning lots of awards for her performance in Silver Linings Playbook, and deservedly so. She was great. However, she carried that great performance by playing off of Bradley Cooper and I still feel he overshadowed her in the movie. However, Jessica Chastain carried Zero Dark Thirty all by herself and was magnificent from start to finish.

Sure, the movie is polarizing to a lot of people because of the hot-button subject matter, but the fact is that it was a great movie, full of masterful intrigue for the first half and then blockbuster action at the end. What made it really special was Chastain's performance. Watching her portray a person who had one single minded mission and followed it for almost a decade was amazing. She poured everything into this role, and the final scene on the airplane by herself cemented her status in my eyes.

Last year, Chastain was in a ton of movies and picked up awards for a number of her roles. This year, her role in Zero Dark Thirty cemented her as one of the best young actresses in Hollywood. It was a great performance, a career defining role and the best performance by any actress in 2013.



Jennifer Lawrence, Silver Linings Playbook
By Jeremy Wilson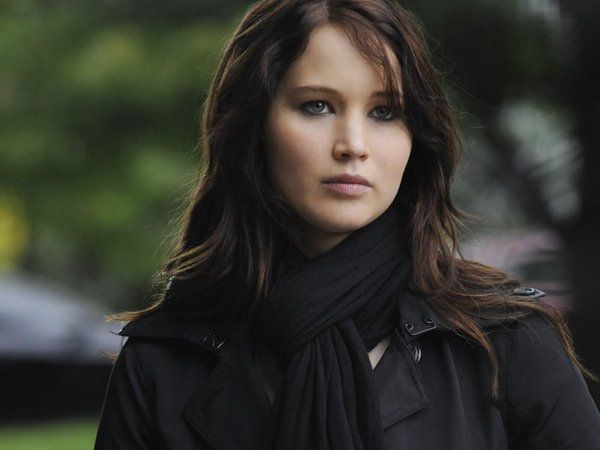 Previous Nominations: 1- Winter's Bone

In the words of Charlie Sheen, Jennifer Lawrence is winning. Not only is Hollywood's new "It Girl" starring in two major film franchises at the same time, but 2012 has netted the 22-year-old her second Lead Actress Oscar nomination. She is officially the youngest person to ever have two nominations by this age and it is her second in three years. Not bad for a young woman whose feature film career only began a little over four years ago and admittedly shows up on set without memorizing her lines, describing herself as "lazy."

When she says all of this in that "aw-shucks, I'm just a small-town Kentucky girl" way she has, you can't help but smile. It all looks so easy for her, only reinforced when she outright tells you it is. Lawrence is one of the most genuine, down-to-earth movie stars we've seen in some time, a very un-Hollywood girl who doesn't seem to have been built with the same filter the rest of her contemporaries possess. While the personality is unique among modern Hollywood, it is Lawrence's talent that has catapulted the young starlet to the top of her industry, hitting a crescendo the past several months for her star turn in David O. Russell's romantic comedy Silver Linings Playbook.

Playing the young nymphomaniac and widower Tiffany Maxwell, Lawrence instills a confidence into the role that is reminiscent of the actress herself. Her crackling chemistry with co-star Bradley Cooper is one of the most notable things about SLP and it's that combination of unapologetic confidence and under-the-surface vulnerability that makes both the character and the actress speciual. The rather large age difference goes unnoticed as a result and as director Russell states: "There's an expressiveness in her eyes and in her face, that many stars have to work for, that's ageless." In an experienced cast featuring fellow Oscar nominees Bradley Cooper, Robert De Niro and Jacki Weaver, it's Lawrence – with that ageless quality that has defined both of her Oscar-nominated roles and career so far – that stands out and is the film's best bet at taking home gold come Oscar night.



Emmanuelle Riva, Amour
By Jeremy Thomas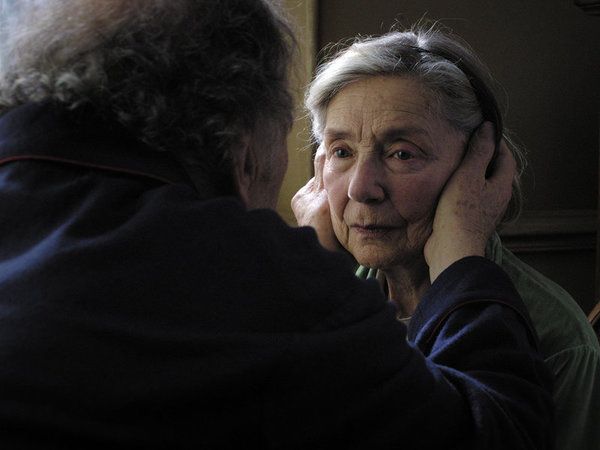 Previous Nominations: None

In any other year Emmanuelle Riva would likely be a lock as the front-runner for Best Actress due to her work in Michael Haneke's Amour. The eighty-five year old actress--the oldest ever to be nominated, it is worth noting--has delivered seventy-eight performances in theatrical and TV films throughout the course of her fifty-six year career and Oscar loves a mature actress delivering a stunning performance. "Stunning" is exactly how I would describe Riva's acting as Anne in Amour; the Frenchwoman delivers an intriguing and sometimes uncomfortable performance of a women who suffers a stroke and whose progressive degeneration drives the narrative of the film. As Anne, Riva implores her husband George to grant her release from her condition, both for her sake and for his. She asks "Why should I inflict any more pain on us?" and as difficult as it may be, we as the audience have to sympathize with her desires particularly as the film goes on.

As I said, any other year Riva would be the clear front-runner; it is unfortunate that she has come up against two of Hollywood's newest and brightest stars in Jennifer Lawrence and Jessica Chastain. It seems likely that Oscar will lean the way of youth over age this year, but that takes nothing away from Riva's skilled portrayal and it would not be a complete shocker to see the two American actresses split the younger-leaning vote, paving the way for Riva to pull off the upset.



Quevenzhane Wallis, Beasts Of The Southern Wild
By John Dotson




Previous Nominations: None

First off, let me start by saying that even though I recognize Beast of the Southern Wild is a great film, it wasn't exactly my brand of tea. That being said, Quavenzhane Wallis is brilliant in the role of Hushpuppy. For an actress so young, she carries the story on the same skill level as other actors with years of experience. She is so convincing that you almost believe she has actually experienced some of these situations her character has been through. Her Oscar nod is a bit surprising, but also well deserved considering what she accomplishes in her role.

Hushpuppy is the daughter of a man who lives an impoverished life in what appears to be New Orleans. Not much is said about the setting, except that they call it "the bathtub." Hushpuppy's environment is some of the most terrible living conditions imaginable. What is profound, though, is how the film challenges your perceptions on what you need to remain happy. She doesn't know how bad her living conditions are, but she also doesn't care. To her character, this is what normal is. The only thing in the world that Hushpuppy needs to be happy is her Daddy. Wallis delivers great strength in her character, depicting how sometimes it really is the environment that shapes us. Also, the interaction between her and Dwight Henry, who plays her father Wink, is illustrated with great chemistry. This truly is a touching father/daughter story.

Wallis's performance is brilliantly tough. She handles the weight of the film to perfection, especially considering this is her first on-screen performance. The future is bright for Miss Wallis and I cannot wait to see what she does next. If the young actress ends up winning the Oscar, it is unquestionably well-deserved.



Naomi Watts, The Impossible
By Chad Webb




Previous Nominations: 1- 21 Grams

In an interview with Charlie Rose, Maria Belon stated that one of her requests for The Impossible filmmakers was that performers not be cast according to the ethnicity of her family. For her, it was not about using Hispanic actors over English-speaking ones. The 2004 Indian Ocean Tsunami tragedy affected a wide variety of people, and that sort of accuracy was not necessary to convey the appropriate message. But exhibiting the real emotions of the incident, the trauma, the uncertainty; that was crucial in presenting this story properly. Naomi Watts conveys those sentiments brilliantly.

With the help of Juan Antonio Bayona's direction and the chemistry established with her fellow cast members, Watts is amazing as a mother and wife caught in an overwhelming situation. Her scream after emerging injured and lost from the mammoth wave is incredibly powerful to watch. Although her resume is far from spotless, Naomi Watts is still improving at a brisk rate as an actress. As Maria, she gives one of her most memorable turns in front of the camera.

While this might not be her year, as the competition has stronger momentum, her Oscar nomination was well deserved and should not be discounted. Look out for her next year in Diana however. Those of us who were not victims will never be able to grasp what surviving a tsunami was like, but through Watts' naturalness, we have an idea.


And the Oscar will (presumably) go to: Jennifer Lawrence, Silver Linings Playbook

Potential Spoilers: Jessica Chastain, Zero Dark Thirty , Emmanuelle Riva, Amour

Come back tomorrow when we will look at all the Best Picture and Best Director Nominees.

comments powered by