SPOTLIGHTS
411 Fact or Fiction Movies/TV 2.22.13: OSCAR Edition!
Posted by Ben Piper on 02.22.2013

Will Steven Spielberg win Best Director for Lincoln? Will Wreck-It Ralph win best animated film? Will Seth MacFarlane be a good Oscar host? 411's Trevor Snyder and Jeremy Wilson debate these topics and more in this week's Oscar edition of 411 Fact or Fiction: Movies!




The road to the Oscars is almost over, with the 85th annual installment taking place this Sunday. With that in mind, it's time for a special Oscar edition of Fact or Fiction. Here to help us out on this endeavor is Trevor Snyder and Jeremy Wilson. Let's see what they have to say.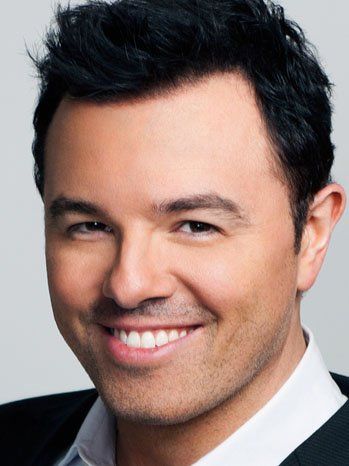 1. Seth MacFarlane will do a great job of hosting the Oscars.

Jeremy Wilson: Fiction. I am rooting for him, I really am. I didn't have a problem with the choice and thought it was actually kind of inspired, especially in light of the disastrous past couple of years they've had with hosts. MacFarlane is a younger, fresher and bolder choice for the Academy and I applaud them for taking the risk (especially since they could have failed to learn the lesson from last year with Billy Crystal). However, it is still a risk. One of the reasons stand up comics make good emcees is because they have experience working the room and reading their audience. Hosting the Oscars is the single most thankless job in Hollywood; it's not the loosey-goosey booze-tinged affair that the Golden Globes are. It is, by its very nature, a stuffier, stodgier affair and the folks in attendance honestly aren't really in the mood to laugh. As far as I know, MacFarlane doesn't have a ton of experience in stand up or in hosting major awards shows. He's something of an unknown quantity for many in that room, the surprising success of Ted aside. Plus, I haven't been encouraged by Oscar promos that haven't made me laugh once. I'm expecting a song-and-dance number, some gentle ribbing of Hollywood's elite and a definite mission to appeal across the demographic divide. I'm open-minded...but I'm not betting on it being a smashing success.

Trevor Snyder: Fiction. I am not a McFarlane fan, but that's not necessarily what has influenced my choice here. Last year's choice of Billy Crystal as host suggests a deliberate decision to play it safe following the failure of the Franco/Hathaway experiment. Picking MacFarlane is a way to continue in that "safe" vein, while at the same time making it appear as if they're being "edgy." Yeah, MacFarlane is behind Family Guy and Ted, so on the surface level he might seem like a racy choice. But in reality, nothing about his public persona and appearances suggest that he will be anything but safe while hosting the Oscars. I'm positive we're gonna get the crooning, Sinatra-wannabe MacFarlane, not the foul-mouthed dangerous MacFarlane. And, as Jeremy already said, that might mean his weaknesses will be highlighted since he won't have the same kind of improvisational skills as a stand-up comedian, or even more experienced stage performer like Hugh Jackman. I'm preparing myself for a boring night with McFarlane at the helm.

Score: 1 for 1

2. Of the main categories, Best Supporting Actor is the most competitive and hardest to predict.

Jeremy Wilson: Fact. I say "Fact" but with the understanding that I think it's mainly a toss-up between that and Best Original Screenplay. The fact that all five nominees are previous winners – an Oscar first – removes one factor usually taking into consideration when predicting these things. Ironically, it's Robert De Niro, who has won twice before (while the other four have won once), who has the career achievement factor in his favor. It's been over 30 years since De Niro last won (for Raging Bull) and there are those who believe it has been too long and he deserves to have won 3 Oscars, especially in a strong Best Picture contender like Silver Linings Playbook. The lack of a clear frontrunner has been exacerbated for trying to predict the race since we haven't actually had a major precursor race with De Niro, Tommy Lee Jones and Christoph Waltz up against each other. Jones took home the SAG, but Waltz wasn't nominated. Waltz won the Globe and BAFTA, but De Niro wasn't nominated. Hoffman won the Critics Choice award, but Waltz wasn't nominated. Plus, Robert De Niro hasn't won one major award this entire season, while no one has ever won the Oscar without being nominated by SAG. In a bizarre year, the Supporting Actor race is easily the craziest this year and any one of the five has things going for and against them.

Trevor Snyder: Fact. Yeah, for a long time I was convinced this was Waltz's award to lose, but there's been a recent surge in support for both Jones and De Niro, and right now I can only look this at this category as a toss-up. Which is good, since so many of the other categories feel depressingly predictable this year. At the moment, my money is still on Waltz to eke it out, but I wouldn't want to put that much money on it.

Score: 2 for 2

3. Steven Spielberg will win his third Directing Oscar for his work on Lincoln.

Jeremy Wilson: Fact. Oh boy, I've flip-flopped on this almost every day the past week or so and even though I have to finalize my pick for 411, I may keep flip-flopping up until they announce the winner. When the nominations came out, I was the guy who genuinely believed everything had been set up for Lincoln. Without a Best Director nomination for Ben Aflleck or Kathryn Bigelow, I pretty much dismissed them as viable Best Picture winners and couldn't see Silver Linings Playbook – even with its acting nominations in all four acting categories – challenge as a romantic comedy. When it came down to it, I believed Lincoln's support across the Academy and advantage with the actors branch over Life of Pi would be enough to push it across the finish line. Neither I, nor the Academy figured that the revamped calendar would have such an effect and that the Oscars would put themselves in the unenviable position of being the exception to the rest of the awards season instead of setting the agenda. It would be somewhat insulting to say Argo wouldn't be in this position without the Aflleck omission; it had already won the Picture-Director double at both the Critics Choice and Golden Globes. Still, Affleck's snub obviously rallied and solidified support for Argo, whereas the Lincoln team never got their campaign going in the right direction. Life of Pi has a lot of support in the down-ballot technical races and that film, more than Lincoln is seen as a "directorial triumph." Add in the fact this has been a crazy year and anything is possible. Right now though, I'm going with Spielberg; it'd be Oscar #3 and a way to acknowledge Lincoln (which is a huge critical and commercial hit). Plus, Hugo was a major Best Picture contender last year which won a lot of technical awards and was helmed by a legendary director. That's how I feel about Life of Pi and I think Lee falls just short, especially without strong actors support.

Trevor Snyder: Fact. Just as we still discuss Shakespeare in Love beating Saving Private Ryan, history will remember this year as the one in which Ben Affleck wasn't nominated for Best Director. It's simply too big of an oversight to overlook, and one made all the more embarrassing by the string of Affleck victories at other awards shows that have hammered home the point that not only should Affleck be in the race, but he should really be the favorite to win, as well. Affleck's bad fortune is Spielberg's gain. Both he and Ang Lee are Academy darlings, but at the end of the day I've got to believe Lincoln is more in line with the overall Academy sensibility, and Spielberg is enough of a populist filmmaker that a victory for him will maybe not seem as aggravating to an audience bummed about the Affleck snub. Still, you have to wonder if, somewhere deep inside, Spielberg himself will feel like it's a somewhat tainted win.

Score: 3 for 3



Switch!!!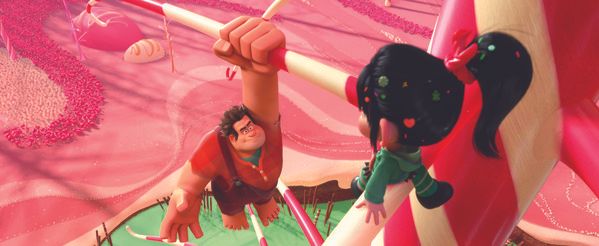 4. Wreck-It Ralph will win best animated feature.

Trevor Snyder: Fact. It's always risky to bet against Pixar in this category, but what the hell - I'm gonna be bold on this one and give my prediction to Wreck-It Ralph. While it was popular, I just don't believe Brave caught on with audiences and critics the way many previous Pixar films have. In fact, after Cars 2 (not to mention the Monsters Inc. prequel and an announced Finding Nemo sequel), I think Pixar has lost a little of its "untouchable" luster and is perhaps more likely to be viewed today as just another animation studio. That's not to say they're not still great, but I believe people are a little more willing to vote against them right now, and Wreck-It Ralph is just the sort of crowd-pleaser that feels like an adequate substitute to yet another Pixar win.

Jeremy Wilson: Fact. Trevor is right on this one. Pixar has lost some of its luster and its streak of classics is over. No offense to Brave but it isn't The Incredibles, Ratatouille or Up and it certainly isn't Wall-e or any of the Toy Story films. Wreck-It Ralph was my favorite animated movie of the year and was the one non-stop motion film that seemed to invigorate the entire industry. It swept through the Annies and took home wins from the Producers Guild and Critics Choice Awards. Plus, it was a nice, surprising critical and commercial hit and really has helped put Disney Animation Studios back at the big boys table of modern animation filmmaking along with Pixar and Studio Ghibli. The average age of the Academy membership (and their familiarity with the video game-inspired humor and charm of Wreck-It Ralph) does give me pause and Brave did score wins from the Golden Globes and BAFTAs. However, it is about a little Scottish princess. Europeans were bound to love it. I'm rooting for Wreck-It Ralph and I think it'll win.

Score: 4 for 4

5. Life Of Pi will take home the most Oscars of any movie this year.


Trevor Snyder: Fact. I'm saying "Fact," but let me make clear it's a pretty soft stance I'm taking here. It feels like a safe bet to assume Life of Pi has a good shot at a number of technical awards, which would be the deciding factor in this question. But at the same time, this feels like another year where the trophies could end up very much divided among a number of films, with no one movie being the clear runaway winner. If Life of Pi does indeed end up having the most Oscars of the night, I believe it will only be by a single trophy or two.

Jeremy Wilson: Fact. Much like Hugo last year, I think Life of Pi is going to win a bunch of technical awards and end the night with 4 or 5 awards. I'm pretty sure that'll give it the most on the night, unless Lincoln has strength we don't see coming or they decide to give Argo more than the 2 or 3 everybody expects them to win. It's won a lot of precursor awards in the down-ballot races through guild season and its technical wizardry and gorgeous visuals have won a lot of people over, even if some have issues with its narrative or acting. It'll be very close, but I think Life of Pi will end the night with the most Oscars.

Score: 5 for 5

6. Like last year, Best Actress will be the upset of the night, with Emmanuelle Riva walking away with the statue.

Trevor Snyder: Fiction. I doubt it. Last year may have been an upset, but it was still a Meryl Streep win, which you can never quite count out as a possibility. Also, while Viola Davis seemed the front-runner last year, I don't think she ever felt like quite as safe a choice as either Jennifer Lawrence or Jessica Chastain do this year. In my mind, it's still a two woman race between those two, with the winner coming down to who the Academy really wants to anoint as the "It" actress of the moment. I'm leaning toward Lawrence, especially with the specter of Zero Dark Thirty's controversies and a lack of a Bigelow nomination hanging over Chastain.

Jeremy Wilson:Fiction. I disagree slightly with Trevor even though we both think Lawrence will win. I don't think Jessica Chastain is that much of a favorite and it's entirely possible Riva could be ahead of her. Even though she's won numerous awards, it's not the typical showy role we see rewarded in this category most years and losing the SAG award to Lawrence was tough. Also, I've never seen a film get slaughtered and have its knees taken out in such spectacular fashion as what happened to Zero Dark Thirty. It might win something but I wouldn't bet money on it. As for Riva...it's tempting, but it feels like her momentum came just a little too late. Yes, Streep won at the BAFTAs last year too, but...she's Meryl Streep and frankly many still saw Viola Davis' performance as more of a supporting turn, especially opposed to Streep-as-Thatcher. Plus, nobody in Hollywood knows Riva, which hurts this kind of popularity contest. The Academy tends to give this to the hot, young starlet and I just don't see Chastain, Riva or even Watts knocking Lawrence off.

Final Score: 6 for 6

Trevor and Jeremy are in complete agreement! A true rarity! Thanks to them both for lending a hand, and we'll be back next week with your regularly scheduled programming.
-BP



TWITTER

http://www.twitter.com/411s_Ben_Piper
http://www.twitter.com/411mania
http://www.twitter.com/411wrestling
http://www.twitter.com/411moviestv
http://www.twitter.com/411music
http://www.twitter.com/411games
http://www.twitter.com/411mma




comments powered by