SPOTLIGHTS
Alternate Takes 02.23.13: X-Men: Days of Future Past
Posted by Shawn S. Lealos on 02.23.2013

From Wolverine and Magneto to Kitty Pride, Colossus, Professor X and more, Shawn S. Lealos looks at who could and should appear in the upcoming 'X-Men: Days of Future Past.'

Welcome to Week 242 of Alternate Takes, my name is Shawn S. Lealos and you have entered my world.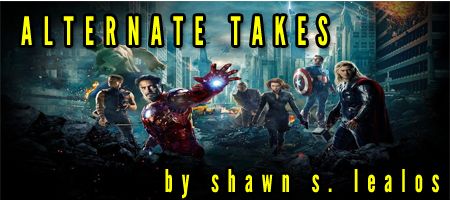 Bryan Singer is hard at work on his next X-Men movie, X-Men: Days of Future Past. In recent Twitter messages, he both tweeted a look at a very familiar hallway leading to Cerebro, as well as a hint that the production would head to Comic-Con this year for the festivities. He has also used Twitter to announce casting decisions, which have all resulted in him bringing in his old cast members, such as Ian McKellen and Patrick Stewart to play Magneto and Professor X in the future timeline of the movie, while keeping Michael Fassbender and James McAvoy in the past roles of the characters.

From the sound of his casting, it looks like he will be making some changes to the comic book storyline, which is fine with me because that will keep things interesting and offer some surprises. Here is a look at characters that appeared in the storyline that should make their return, as well as some differences I expect to see happen in the new movies.

Wolverine

We'll just start off with Wolverine, since that seems to be many people's favorite X-Men character. In the comics, he appears in both the future and the past, which would work well given the timeline of this movie. In the past, Wolverine is fresh off quitting the Canadian Weapon X program. Jean Grey has just died (as the Dark Phoenix) and Wolverine heads North with Nightcrawler to make peace with his buddies in Alpha Flight. When he gets back, he realizes that the X-Men have to stop a murder from taking place or the entire future will go up in flames.

In the future, Wolverine is once again working for the Canadian government. For those unfamiliar with the storyline, a Senator is murdered by the Brotherhood of Evil Mutants so the government sets up Sentinels to kill all mutants, and those who do not die live in a concentration camp. Much like in Terminator, the robots take over and the entire world becomes fearful of the danger they possess. If the X-Men don't fix the problem, the entire United States will get nuked. Wolverine leads the plan.

Hugh Jackman is back as Wolverine for this movie.


Kitty Pride

While she did not get a ton of screen time, Kitty Pride was played by Ellen Page in X-Men: The Last Stand, and she got to beat Juggernaut. She is also in the present and the future of the movie. In the present time, she is a 13-year old girl who has just joined the team and is not prepared to fight yet. In the future, she is a grizzled warrior, married to the mutant Colossus, and vengeful because the Sentinels have killed her friends, as well as her children. It is Kitty who is sent back in time, into her childlike body, to warn the X-Men and try to change this future.

Ellen Page will return as Kitty Pride.

Rachel Summers

Neither Jean Grey nor Cyclops appeared in X-Men: Days of Future Past, although Bryan Singer has hinted that he might like to bring them back. That would COMPLETELY change the dynamic of the story. In the comics, Jean Grey was dead and Scott Summers left the X-Men to mourn the loss of his love. However, that does not mean they are not represented in the story. In the future, Rachel Summers is the daughter of Scott and Jean, and grew up to join the rebellion. She fell in love with Franklin Richards (who can actually appear here because Fox owns the Fantastic Four rights as well) and the two helped by using Rachel's powers to send Kitty back in time.

** The entire confusion about how Rachel was the daughter of Scott and Jean, since Jean died without having a child, it too complicated to explain here. Let's just say that these are parallel worlds and not an actual attempt to change the past. **

There is no word yet on if Rachel Summers will appear in the movie.

Magneto

This is really where Bryan Singer is probably going to change things up a lot. In the future, Magneto is a paraplegic and an ally of the surviving X-Men. He also does not appear in the past either, as it is Mystique who leads the Brotherhood of Evil Mutants in the assassination attempt on the Senator, which will make Jennifer Lawrence's role very important here. However, how they are able to bring Michael Fassbender's Magneto into the fray is anyone's guess.




Professor X

The exact opposite situation involves Professor X. In the future, Xavier is dead, but Patrick Stewart is returning meaning they are also changing that up. In the past, Professor X is mostly seen at the hearings on the mutant menace (no one knows he is a mutant yet), and is the one who realizes that Kitty is telling the truth. In the future, Xavier and Moria MacTaggert were both killed along with the Senator, which helped ease the government's development of the Sentinels. If Stewart is signed on, that important death will not happen either.


Storm

There is no word on whether or not Halle Berry is coming back as Storm. However, she also appears in the present and future time. In the present time, she has taken a strong investment in Kitty, helping her, while also leading the X-Men since Scott left. In the future, she is one of the surviving rebels and helps set the plan into motion to change the past.

Colossus

Movie fans have not seen much of Colossus outside of small scenes, but in the comic storyline, he is pretty important. He is in both the present and the future. It is the future storyline that holds the most heart, as he and Kitty fell in love and married, only to watch as their children and loved ones were slaughtered by the Sentinels. The two know that their love might never be if they change the past, but they do what is right anyway, sacrificing everything.

Bryan Singer has hinted at a motion captured character, and seeing Colossus as a mo-cap when he is in full steel mode might be a pretty cool sight.

Others

Other members of the comic book story include Nightcrawler and Angel. Singer has hinted that there might be a place for Nightcrawler in his movie, but Angel probably won't appear as his character in Last Stand is nothing like the one from the books. There is a good chance The Beast might take his place in the movies since he was introduced in First Class.

Singer has announced that Shawn Ashmore (Iceman) and Anna Paquin (Rogue) have signed on. Neither character appeared in the comic version of the story, Iceman dead and Rogue never introduced yet. There is a chance Iceman could be an early casualty in the movie, but Rogue's depiction is still unclear.

Bryan Singer also said in a recent interview that he was going to fix "mistakes" made in X-Men: The Last Stand in this movie, and hinted that might involve Cyclops and maybe Jean Grey. There could be a way to prove that Cyclops was not killed in that movie, since it was done off screen, but other than that, he said this movie was going to solve the problems fans had with the results of that third X-Men movie.

Is there anyone you want to see in the new movie that I didn't mention here? Do you have a problem with new characters being brought in that did not appear in that storyline? The big question is this: X-Men: Days of Future Past - in the comics - did not fix the past, it created a new timeline. The future in ruin was never fixed. The past was changed and went in a new direction. Is this going to end like Star Trek, where the past movies can be ignored and a new direction can be launched for the X-Men franchise. Are you cool with that?

Let me know your thoughts.




Batman took out The Human Torch, and while some questioned how Batman could survive Torch's flame, the best point to be made is that Batman has a lot of tools at his disposal and should easily be able to come up with something to put down the Torch. That is one reason Batman won easily, 761-125.

The next fight boggles my mind, but I know why it ended up the way it did. Cyclops beat Captain Atom, 508-347. I suppose the argument is that Cyclops is a master strategist, much like the argument for Black Panther went a few weeks back. However, the reason Cyclops won was because he is a member of the X-Men and not everyone knows who Captain Atom is (if some people don't know a character, they will vote for the one they do know instead of researching).

Captain Atom's main power: Captain Atom's metal skin is tied into the Quantum Field, which enables him to absorb and manipulate infinite amounts of energy, for an infinite amount of purposes the amount of which he can do is limited solely by his will power and imagination. This means he can manipulate Cyclops' energy beams. But, you guys are the judges and voted that Cyclops will win the fight anyway.

Scarlet Witch beat Storm, 462-386, which makes sense because Scarlet Witch can do pretty much anything (including changing the entire universe into what she wants it to be). Only way to beat her is to mess with her mind.

In the fourth match, the entire master strategist argument is thrown out the window as Emma Frost beat the smartest man in the Marvel Universe, Reed Richards. With mental control as her main power, that is an easy win to see. Final score, 554-300.

And now for the final battles of the first round.



The Flash





The Wasp


Dr. Strange





Booster Gold


Black Bolt





Cyborg


Savage Dragon





Moon Knight
2013
March 1 - Jack the Giant Slayer
March 8 - Oz: The Great and Powerful
March 29 - G.I. Joe: Retaliation
April 12 - The Evil Dead
May 3 - Iron Man 3
May 17 - Star Trek: Into Darkness
June 14 - The Man of Steel
June 21 - World War Z
June 28 - Kick-Ass 2
June 12 - Pacific Rim
July 3 - The Lone Ranger
July 19 - R.I.P.D.
July 26 - The Wolverine
August 2 - Red 2
August 2 - 300: Rise of an Empire
August 6 - Percy Jackson: Sea of Monsters
September 6 - Riddick
September 13 - I, Frankenstein
September 13 - Machete Kills
October 4 - Sin City: A Dame to Kill For
October 25 - The World's End
November 1 - Ender's Game
November 8 - Thor 2: The Dark World
November 22 - The Hunger Games: Catching Fire
December 13 - The Hobbit: The Desolation of Smaug
2014
April 4 - Captain America: The Winter Soldier
May 2 - The Amazing Spider-Man 2
July 18 - X-Men: Days of Future Past
August 1 - Guardians of the Galaxy
2015
March 6 - Fantastic Four
May 1 - The Avengers 2
November 6 - Ant-Man
comments powered by