SPOTLIGHTS
411 Movies Roundtable: G.I. Joe: Retaliation, Olympus Has Fallen, More
Posted by Chad Webb on 03.06.2013

Are we excited for G.I. Joe: Retaliation? How do we feel about Olympus Has Fallen? Do any of us want to see The Host? The 411mania staff takes a look at some of the biggest movies of March!










































Ladies and gentlemen, I give you the 411 Movie-Zone March Roundtable. It's already March, but hey, we had a lot of Oscar stuff going on. Nevertheless, some of the staffers have decided to give you their thoughts on the titles March has to offer.

For the March 2013 edition, the following staffers have contributed:

Jeremy Thomas: Host/Writer of multiple columns. The 8 Ball
Jeremy Wilson: Author of The Hush-Hush News Report
Bryan Kristopowitz: Creator of The Gratuitous B-Movie Column
Chad Webb: Writer of Editor's Note



THE MONTH THAT WAS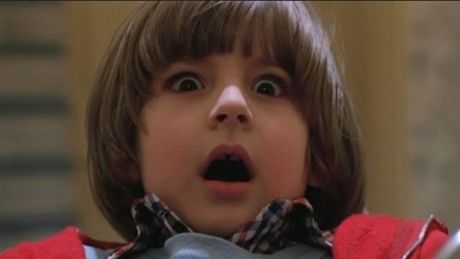 BRYAN KRISTOPOWITZ



Biggest Winner of the Months: Seth MacFarlane. He did a great job hosting the Oscars and managed to piss off just about everyone in the world. Job well done, sir. Job well done. 



Biggest Loser of the Month: Steven Spielberg. His loss to Ang Lee for Best Director at the Oscars isn't that big of a surprise, but it's got to sting a bit since Spielberg's Lincoln had the most nominations and only managed to win a few (Daniel Day Lewis had a great month). 



Biggest Movie News of the Month: A Jack Reacher sequel might happen. It was assumed that because the Tom Cruise thriller didn't match the success of the star's Mission Impossible: Ghost Protocol that there wouldn't be a sequel, but according to Dark Horizons, Jack Reacher has managed to do just enough business internationally to get the ball rolling on a possible sequel. The sequel likely won't get a bigger budget than Jack Reacher, but, hey, as long as there's a chance for Cruise to kick more ass in another Lee Child adaptation, that's cool with me. 



Your Most Anticipated Movie of the Month: Olympus Has Fallen looks great. And the G.I. Joe sequel looks decent. Of course, it looked decent last year, too. 



Recommended DVD Release of the Month: Red Dawn (remake), The Marine 3: Homefront, The Blob Criterion Collection, a 4 movie disc featuring Cyclone, Alienator, Eye of the Tiger, and The Exterminator 2, The Collection, and Phantasm II Collectors Edition from Shout! Factory



Classic Movie of the Month: Nick Fury: Agent of SHIELD (1998): I watched this TV movie when it first aired on Fox back in 1998 and didn't care for it. It felt slow and boring, although I did kind of dig the overall design of the movie. I recently re-watched it a few weeks ago, and I liked it quite a bit. David Hasselhoff does a good job as Col. Fury, and the low budget look of the SHIELD Helicarrier actually works. The story is still a little dodgy, but the movie has a few nifty action scenes and some good performances. If this was a pilot for a potential series, man, Fox missed the boat back then. 



Movie Quote of the Month: 
"Jack Pincer: So we meet again, Fury.
Nick Fury: Well, I'm not surprised, Pincer. Guys like you tend to cling to the bowl no matter how many times you flush."
- Nick Fury: Agent of SHIELD (1998)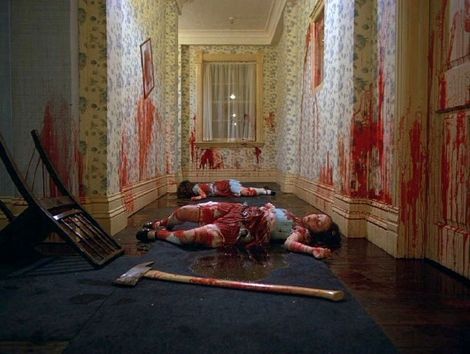 JEREMY WILSON





Biggest Winner of the Month: Melissa McCarthy. It apparently doesn't matter whether you hate her movie or not, because Melissa McCarthy appears to be a pretty bankable movie star. Identity Thief swatted back terrible reviews and a personal attack from Rex Reed on Ms. McCarthy and became February's only legitimate hit at the box office. It's raked in over $110 million at the box office, won its first and third weekends and almost beat Bruce Willis and A Good Day to Die Hard in its second week. Universal has to be thrilled with the film's performance and their continuing good run at the box office (after a record-breaking 2012) while Fox will be hoping and expecting McCarthy and Bullock's star-status to help make The Heat one of this summer's breakout comedy hits. All the while, Melissa McCarthy's rise to the top of the comedy heap keeps going strong. 



Biggest Loser of the Month: Hollywood's VFX industry. The past month has been incredibly rough for the visual effects industry, with one low point followed by a new, seemingly worse one. Already reeling a bit from the bankruptcy of Digital Domain, all of Hollywood was stunned to learn that Rhythm & Hues – the effects company behind Oscar-winning films such as Babe, The Golden Compass and this past year's multiple Oscar-winner Life of Pi – was also filing for bankruptcy and laying off a number of employees. Pixomondo, another VFX company behind last year's Oscar-winning effects for Hugo, also announced they would be shuttering their London and Detroit operations, while DreamWorks Animation announced significant layoffs due to rising costs and the box office failure of Rise of the Guardians. The insult to injury came on Oscar night, when effects supervisor Bill Westenhofer was cut off abruptly while trying to thank his fellow Rhythm & Hues employees and attempting to bring to light the problems that they and the rest of their VFX compatriots were dealing with during his acceptance speech. Also, after winning the Oscar for Best Director, Ang Lee failed to mention the effects team or the VFX industry in his accceptance speech, a slight that many effects artists took personally. Add in the fact that hundreds of VFX employees were protesting outside the Dolby Theater and you had a PR disaster that made Hollywood look like they didn't care about a sector of its industry that helps create some of its biggest pictures. With rising costs, thin profit margins and foreign subsidies moving jobs out of America, this feels like the beginning of a major change in the way Hollywood makes its movies.



Biggest Movie News of the Month: Unfortunately, it is what's going on with the VFX industry and how it could reshape Hollywood filmmaking in the years to come. An effects company with the size and reputation of Rhythm & Hues should not be going bankrupt in the wake of Life of Pi's commercial and Academy Awards success. This is especially important because of Hollywood's business model and their reliance on effects artists. This is only the beginning.



Your Most Anticipated Movie of the Month: Spring Breakers. This is what I wrote for 411's Movies Top 5 column this week: "What can only be described as a trashy, artistic indie, Harmony Korine's film has been making waves across the Internet with a marketing campaign that has almost exclusively relied on its bikini-clad quartet of stars (Selena Gomez, Vanessa Hudgens, Rachel Korine, Ashley Benson), a slew of red band trailers and what can only be described as James Franco's most skeevy, coked-out performance to date. I've already counted about half a dozen insta-classic lines already (most of which include the word "bitches") and I don't think I've ever been so excited for a Franco performance. I think people who dismiss this out of hand as something not worth seeing will be missing out, especially given Korine's previous films and the types of filmmaker-driven movies Megan Ellison and Annapurna Pictures have released in the past year (The Master, Killing Them Softly, Lawless, Zero Dark Thirty). I think this is more than garbage teen party flicks like Project X and 21 & Over (those films don't premiere at the Venice Film Festival) and more than just former Disney stars-in-bikinis for 90 minutes. It looks crazy, trashy, artistic, exploitative, surreal...and unlike anything else coming out this summer. It should be seen for that alone."



Recommended DVD Release of the Month: Criterion once again comes up aces as it is set to release Terrence Malick's debut feature Badlands on March 19th (good timing with Malick's new feature To the Wonder getting an April release) . Hailed as a masterpiece even on its release in 1973, Badlands also stands as one of the greatest artistic debuts the big screen has ever seen, the announcement of a true, new American auteur. Starring Martin Sheen and Sissy Spacek, Malick's impressionistic take on the notorious Charles Starkweather killing spree of the late 1950s uses a serial-killer narrative as the background for an American teenage romance. As Criterion itself puts it, Badlands introduced many Malick auteur traits that have gained him a fervent following among critics, film buffs and academics: "the enigmatic approach to narrative and character, the unusual use of voice-over, the juxtaposition of human violence with natural beauty, the poetic investigation of American dreams and nightmares." Badlands is a great American movie and I'm glad to see it getting the Criterion treatment.



Classic Movie of the Month: The Shining. Since Room 237 is coming out at the end of the month, it would probably be a good idea to go back and watch Kubrick's horror masterpiece for the first – or more likely, fifteenth – time. 



Movie Quote of the Month: From The Shining:
Jack Torrance: "Little pigs, little pigs, let me come in. [silence and a pause] Not by the hair of your chiny-chin-chin? Well then I'll huff and I'll puff, and I'll blow your house in." [swings axe at the door]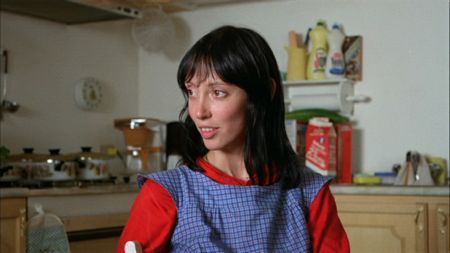 JEREMY THOMAS



Biggest Winner of the Months: Identity Thief, which has not only defied the odds but also terrible reviews to become the top-grossing film of the year thus far and a bona fide breakout hit. Whether you like the movie or not, you have to admit that this is an unexpected boon to Universal and another notch in Melissa McCarthy's belt on her rise to A-list status.

Biggest Loser of the Month: I know that this came out at the end of January, but no one had seen it then. Everyone involved with the making of Movie 43 lost out, because with the exception of one and a half short segments the whole thing was an unfunny disaster that tanked at the box office like it easily deserved to. Here's hoping that they learn from this. (They won't, but I'm hoping anyway.)

Biggest Movie News of the Month: I'm going to agree with Jeremy here; while it hasn't received the big mainstream coverage that it should, the VFX industry beginning to crack at the seams--and take aim at Hollywood for it--is potentially huge news. If the studios think this will just go away because no one wants to talk about it, they had better think again because I see this biting them in the ass big-time.

Your Most Anticipated Movie of the Month: This is not the high-powered March that the last few have been, but there are some good-looking movies coming out. I'm gonna go with Oz, the Great and Powerful. Franco is usually awesome, the cast of witches are good and I'm always game for a Sam Raimi film. This has all the makings of a great flick.

Recommended DVD Release of the Month: March 12th sees the release of Alfred Hitchcock: The Classic Collection on Blu-Ray, giving fans the opportunity to own his classics Notorious, Rebecca and Spellbound in the format. For those who don't have $200 - $300 to drop on the fifteen-disc Masterpiece Collection, this is a great starter set for people wanting to see some of the master's top-tier films.

Classic Movie of the Month: In honor of Jim Sturgess starring in Upside Down this month, I'm going to go with the film that introduced the British actor to the world in Across the Universe. It isn't for everyone, but Julie Taymor's musical that is composed of and inspired by Beatles songs is great for fans of musicals and/or of the Beatles, with great performances from the cast and some top-notch visual elements.

Movie Quote of the Month: "Is there any reason you shouldn't serve in this man's Army?"
"I'm a cross-dressing homosexual pacifist with a spot on my lung."
"As long as you don't have flat feet."

Army Sergeant (Harry Lennix) and Max (Joe Anderson), Across the Universe





CHAD WEBB



Biggest Winner of the Month: Well, we threw all the love on Ben Affleck last month, and it would just as easy and logical to do so again after Argo Best Picture win, but I'll highlight something else this time. February was an "abysmal" month at the box office according to Box Office Mojo (and they're right), but Identity Thief stood tall despite that. Melissa McCarthy has definitely become a star people want to see. I won't refer to her as bankable yet until we see how her future releases perform, but amidst Rex Reed's comments and the negative reception to the flick, nobody has changed their opinion of her as a hilarious actress.

Biggest Loser of the Month: I really don't see any obvious loser, but I'll go with A Good Day to Die Hard. In terms of box office performance, it didn't go too well on opening weekend. It has since gotten better due to international grosses, but on top of that, almost everyone is hailing it as terrible and calling for the franchise to end. Our very own Trevor Snyder wrote a column discussing this topic. And the fact that Willis announced early in February that Die Hard 6 was on the way and now the series has hit an all-time low has to mess with his head. Well, I hope it did anyway.

Biggest Movie News of the Month: Well, on 411 the news has been dominated by Iron Man 3 and The Amazing Spider-Man 2, but yes I'll go with the Jeremys and say that the problems with the VFX industry are important. This is the type of news more people should be aware of, but they aren't and that's a shame considering how crucial these companies are to our movie enjoyment. I won't ramble since since the news was discussed in detail above, but I hope the movie industry is taking the dilemma seriously.

Your Most Anticipated Movie of the Month: March doesn't have one title that truly stands out for me, but I'm looking forward to some of the titles that very well might suck. The English language debut of Niels Arden Oplev looks bat-shit crazy, and as the guys from "The Golden Briefcase" stated, Olympus Has Fallen echoes many of the ridiculously entertaining action flicks from the 90's. I'm also curious about Room 237. Any documentary dealing with a Kubrick effort is bound to be intriguing.

Recommended DVD Release of the Month: There is so much coming out this month, such as favorites like Zero Dark Thirty, Les Miserables, and Lincoln, not to mention This is 40, which I liked. But I'm going with a few of the Criterion titles. Robert Bresson's A Man Escaped and Terrence Malick's Badlands both get deserving new transfers. I can't wait. I'll be spending lots of money on DVDs.

Classic Movie of the Month: In light of three huge South Korean directors making films in the US, I'll go with Kim Jee-woon's unbelievably insane revenge film I Saw the Devil. It follows a secret agent whose fiancee is killed by a serial killer. What follows is a hellacious journey of vengeance where the agent loses track of what is good and what is evil. This is a magnificently directed effort with spectacular kill scenes, vivid visuals, and a compelling screenplay. I highly recommend it if you haven;t seen it.

Movie Quote of the Month:From I Saw the Devil (2010) - Kim Soo-hyeon: "I will kill you when you are in the most pain. When you're in the most pain, shivering out of fear, then I will kill you. That's a real revenge. A real complete revenge."



COMING ATTRACTIONS



March 1st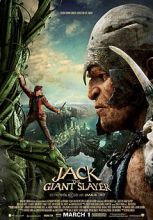 Jack the Giant Slayer





Rated PG-13

Plot: The ancient war between humans and a race of giants is reignited when Jack, a young farmhand fighting for a kingdom and the love of a princess, opens a gateway between the two worlds.

Director: Bryan Singer

Stars: Nicholas Hoult, Stanley Tucci, Ewan McGregor, Bill Nighy



Bryan Kristopowitz: Director Bryan Singer knows how to make a big movie, so this should be a good fantasy romp. The trailers have been funny, and Ewan McGregor looks like he's having a ball. The CGI giants don't look that great on TV, so that's my only concern. Will these guys look menacing and whatnot?

Jeremy Wilson: Looks incredibly bland and mediocre, its marketing campaign has not helped. X2 was a decade ago and Singer has followed up that film (which many hold as one of the best comic book/superhero movies ever) with Superman Returns, Valkyrie and now this. Makes one at least contemplate whether Singer may not be the best option for Days of Future Past after all.

Jeremy Thomas: Man, I wish I was enthusiastic about this. I've been wanting to look forward to this for a long time but I just can't find it in me. The cast is great, Singer is a fantastic director and all the elements are here for something that should be a ton of fun, so why isn't it happening for me? I don't know, but I just can't quite care about this.

Webb: I'm pretty indifferent to this. I like Nicholas Hoult and the rest of the cast, but it seems as if they're trying to make an epic here and I';m not sure that's the right course. Bryan Singer is a talented filmmaker, but he is putting his skills to use in flimsy projects lately. He has been on a streak of missteps that needs to change for him.

March 8th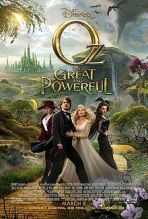 Oz The Great and Powerful





Rated PG

Plot: A small-time magician with dubious ethics arrives in a magical land and must decide if he will be a good man or a great one.

Director: Sam Raimi

Stars: James Franco, Michelle Williams, Rachel Weisz, Mila Kunis



Bryan Kristopowitz: The first trailer I saw for this movie had me worried. The movie looked cheap and too CGI. The latest trailers are all still very CGI, but the movie looks better and kind of promising. It makes you wonder, though, if Disney plans on making this into a mega franchise like the Pirates movies. I'm sure Sam Raimi would be down with doing that since he doesn't have Spider-Man movies to make anymore.

Jeremy Wilson: Another week, another major Hollywood CG-fest being met with mixed reviews. They're certainly not hiding the effects work in trailers and clips. In fact, they're pretty much selling it on that rather than its cast or story. I like the cast (Franco, Williams, Weisz, Kunis) but I haven't been able to muster a great deal of enthusiasm for this. Perhaps it's because I'm still holding out hope for a decent adaptation of Wicked in place of this.

Jeremy Thomas: Now this is one I am enthusiastic about. Take everything I said about Jack the Giant Slayer (great director and cast, should be fun) and apply it here but give me some actual excitement to boot. And I'm not even much of a fan of The Wizard of Oz. Yes, I know...gasp away. I do like Return to Oz though. Anyway, this just looks like it'll be a fun ride through Oz's early days and I really am looking forward to it.

Webb: It really is a shame that Sam Raimi, a director who is capable of so much more, tackled this idiotic project. I know the Oz stories are public domain, so any studio can release a film, but I see no purpose to this prequel. It is a special effects showcase above all else, yet it wants recapture the glory of the classic musical at the same time. That won't happen. Because the reliance is on CGI, it is apparent from the trailer that this lacks the passion and competence of its predecessor (including the kookiness of Return to Oz). We all want to see the Broadway version of Wicked hit the big screen, not these money-grab adaptations. I'm not saying this will be totally worthless. It might be fun on some level, but I do not have high expectations.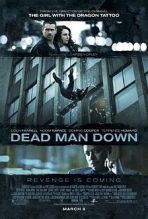 Dead Man Down





Rated R

Plot: In New York City, a crime lord's right-hand man is seduced by one of his boss's victims, a woman seeking retribution.

Director: Niels Arden Oplev

Stars: Colin Farrell, Noomi Rapace, Dominic Cooper, Terrence Howard



Bryan Kristopowitz: I'm sort of interested in seeing this, but the presence of Colin Farrell worries me. I liked him in the Fright Night remake, so there's some hope for a good movie here. Now, is this movie more of a drama with action stuff in it, or is it a dark and serious badass action movie? Am I the only person who thinks that the trailer makes the movie seem bigger than it really is?

Jeremy Wilson: Is it me or is this going wayyy under the radar? Directed by Niels Arden Oplev (original Girl with the Dragon Tattoo), written by Fringe writer J.H. Wyman and starring Colin Farrell, Noomi Rapace, Terrence Howard and Dominic Cooper, this has all the makings of a decent March action movie. I don't hate Farrell like some (I can't hate anyone involved with In Bruges or Seven Psychopaths) and the trailer was nifty.

Jeremy Thomas: WWE Studios has a ton going on in March. The Marine 3 hits Blu-Ray and two of their first steps in an attempt toward being taken seriously as a studio hit theaters. This is the first and the better-looking of the two projects. Revenge films always have a lot of potential and with Niels Arden Oplev behind the camera there's a fair amount of potential here. Oplev handled dark material very well in the original Dragon Tattoo trilogy with Rapace and the cast looks solid. I have a feeling this may disappoint financially but I'm hopeful for its quality.

Webb: I love the original Girl with the Dragon Tattoo trilogy and the fact that Niels Arden Oplev is reuniting with Noomi Rapace for an English language thriller has me excited. It could be horrendous. The trailer looks crazy, and since the beginning of the year I've been in an over the top action movie mode, so maybe this will deliver. It strikes me as a thriller that mixes action, suspense, and Oplev's dark sensibilities. I dig the cast well, especially Noomi.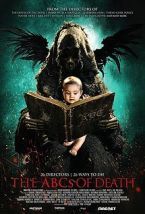 The ABC's of Death





Rated R

Plot: A 26-chapter anthology that showcases death in all its vicious wonder and brutal beauty.

Various Directors

Stars: Ingrid Bolsø Berdal, Iván González, Kyra Zagorsky, Lucy Clements



Bryan Kristopowitz: A 26 "chapter" horror anthology flick that's all about, well, death? I wish this movie was getting a wider opening. I bet people would go see it simply for the novelty of seeing a movie directed by 26 different directors.

Jeremy Wilson: R is for Rental.

Jeremy Thomas: Anthologies didn't get off to a good start this year (see "Loser of the Month" above) but I'm always game for a good horror anthology. The idea of twenty-six short films about death stitched together in a good gimmick format is incredibly ambitious and I'm sure that, like most incredibly ambitious projects it will either soar or crash and burn. I put even odds on either.

Webb: I'm generally a fan of anthology films and this has me intrigued even though horror is not my favorite genre. I may even review this, who knows?

March 15th





The Call





Plot: When veteran 911 operator Jordan Turner receives a call from a girl who has just been abducted, she soon realizes that she must confront a killer from her past in order to save the girl's life.

Director: Brad Anderson

Stars: Abigail Breslin, Halle Berry, Morris Chestnut, Ella Rae Peck



Bryan Kristopowitz: This is yet another movie I'm sort of interested in seeing, but I have a feeling that it's not as thrilling as the trailer would suggest. Brad Anderson is a good director, sure, and Halle Berry is always watchable, but is this worth making the effort to go and see? I just don't know yet.

Jeremy Wilson: If it weren't for Cuba Gooding Jr., Halle Berry would probably have the worst career after winning an Oscar in the past quarter-century. The Call doesn't look like it's going to break that streak. On another note, does anybody know why the guy who directed The Machinist is stuck doing this and TV?

Jeremy Thomas: This is why WWE has to be hoping that Dead Man Down does well, because this modestly-budgeted film will have equally modest results at best. Halle Berry doesn't sell movie tickets anymore and the story has too much of a Cellular vibe...yeah, remember that film? Neither do most people. It may be a positive surprise, but I doubt it.

Webb: This looks atrocious. I have seen the trailer on so many occasions now and it is more laughable each time. Halle Berry does have talent buried deep down, but the majority of the time she is terrible. You just know this will be bad and has a damn good chance of ending up on "Worst of the Year" lists.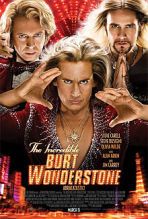 The Incredible Burt Wonderstone





Rated PG-13

Plot: Magician Burt Wonderstone splits from his longtime stage partner after a guerrilla street magician steals their thunder. By spending some time with his boyhood idol, Burt looks to remember what made him love magic in the first place.

Director: Don Scardino

Stars: Steve Carell, Jim Carrey, Olivia Wilde, James Gandolfini



Bryan Kristopowitz: The trailer for this is kind of funny, but I have a feeling this is going to be slow. I hope I'm wrong, because I really don't want to see a bad Steve Carell/Jim Carrey collaboration.

Jeremy Wilson: A weak marketing campaign has done a poor job of selling this movie while its trailers haven't instilled a lot of confidence that it'll be any good if you do go and see it. I'm not getting a good vibe from it and no offense to director Don Scardino but a career helming television episodes doesn't help assuage fears that it'll be better than its sitcom-y premise. Also, I might be in the minority, but I prefer both Carell and Carrey more muted (The 40 Year Old Virgin, Dan in Real Life, The Truman Show and not doing over-the-top comedy. Plus, with both Carell and Carrey on board, is anyone else surprised this isn't Bruce & Evan Almighty: The Legend You Didn't Ask For Continues?

Jeremy Thomas: Man, this one could really go either way. On one hand the whole setup is pure gold and Carell and Carrey obviously have the potential to knock this out of the park. On the other, this is the kind of tricky material that could go so very wrong, and so very quickly to boot. The trailers have been enticing to me and the supporting cast is solid so I will definitely give it a shot.

Webb: On paper, the cast is phenomenal, but the trailer left me unmoved. I laughed at one or two of Jim Carrey's bits, but overall the humor appears to misfire more often than not. The characters and tone are a bit too exaggerated and maybe magic is not the occupation to go way overboard on. The entire execution is very ostentatious. Steve Carrell is a funny man, but as a comedic lead is rarely effective. When the film is not strictly comedy, and infuses romance or drama, he is terrific (Seeking a Friend for the End of the World, Crazy Stupid Love). I see this as a thumbs down. I hope I'm wrong.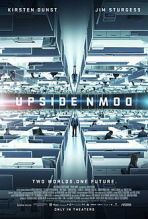 Upside Down





Rated PG-13

Plot: Adam and Eden fell in love as teens despite the fact that they live on twinned worlds with gravities that pull in opposite directions. Ten years after a forced separation, Adam sets out on a dangerous quest to reconnect with his love.

Director: Juan Solanas

Stars: Jim Sturgess, Kirsten Dunst, Timothy Spall, Agnieshka Wnorowska



Bryan Kristopowitz: This looks rather interesting, but is it going to get a wide release? I don't want to get my hopes up.

Jeremy Wilson: Does anyone know what is up with this film's release schedule? I have no understanding of why it played in Eastern Europe and parts of Asia seven months ago, why it's just now hitting American and French theaters now or why it won't be playing in Japan for another six months. Weird. I mean, it had a cool trailer and features two stars in the lead roles (Kirsten Dunst and Jim Sturgess). I don't think it's going to get a huge release, but it could gain a cult following on Netflix/VOD.

Jeremy Thomas: I'm a big Jim Sturgess fan and I like Kirsten Dunst a lot as well. This is the bizarre sort of fantasy romance drama that I end up digging and no one else ever likes, so I know I'll be checking it out. It'll be interesting if nothing else.

Webb: This will likely be a limited release, but it looks fascinating and sports some stellar visuals from the trailer. I like the plot, which molds a familiar concept into a fresh universe. I know nothing of the director either, which only interests me more. Jim Sturgess and Kirsten Dunst as the leads is worrisome, but who knows, this may be an under the radar success.

March 22nd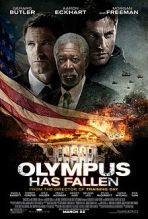 Olympus Has Fallen





Rated R

Plot: Disgraced former Presidential guard Mike Banning finds himself trapped inside the White House in the wake of a terrorist attack; using his inside knowledge, Banning works with national security to rescue the President from his kidnappers.

Director: Antoine Fuqua

Stars: Gerard Butler, Angela Bassett, Robert Forster, Ashley Judd



Bryan Kristopowitz: One of the month's must see movies. A badass action flick starring Gerard Butler and directed by Antoine Fuqua that's all about a terrorist takeover of the White House. Why the hell wouldn't I want to see this?

Jeremy Wilson: DANGER WILL ROBINSON! DANGER! A Gerard Butler movie...god help us all. 2013 action films can't get much worse than what we've gotten so far, right? RIGHT!? [sobs while angrily clutching his DVD copy of Die Hard]

Jeremy Thomas: Hey, remember when Gerard Butler was a top name in Hollywood? Yeah, I barely do at this point either. Still, with Olympus Has Fallen he might be able to start climbing back up the mountain that he's been on a continual slide down. The plot is silly but its a fun kind of silly and the cast is great; add in Antoine Fuqua as a director and I actually have some hopes for this. I'm not even ashamed to say that part of my hopes is simply so that Butler stops making terrible romantic and inspirational dramas.

Webb: I could be nuts, but this looks like it has the potential to be awesome. I am still not sold on Gerard Butler as an action hero, but the storyline is all sorts of outlandish and it shares the pacing and tone of movies like Con Air and The Rock. Antoine Fuqua is a solid director, but he hasn't had a hit in awhile. He sticks to mediocrity too much. Perhaps this will be fun though. The cast is all over the map. Robert Forster, Ashley Judd, Morgan Freeman? How can I not see this? Expect another version of this with Channing Tatum in the Butler role when Roland Emmerich bludgeons us with White House Down later this year.





Admission





Rated PG-13

Plot: A Princeton admissions officer who is up for a major promotion takes a professional risk after she meets a college-bound alternative school kid who just might be the son she gave up years ago in a secret adoption.

Director: Paul Weitz

Stars: Tina Fey, Paul Rudd, Nat Wolff, Gloria Reuben



Bryan Kristopowitz: I don't think this is a movie I necessarily want to see in a movie theatre. This looks more like a DVD rental type deal to me. Although, Paul Rudd and Tina Fey do make an appealing cinematic couple. We'll see.

Jeremy Wilson: Tina Fey and Paul Rudd together in a romantic comedy? Yup, sounds good to me. I'm just hoping this is Paul Rudd circa Role Models and not Paul Rudd circa Wanderlust. I think Fey's involvement makes it a good bet it will be at least a very solid comedy and perhaps could make it a genuinely great Hollywood comedy.

Jeremy Thomas: Tina Fey + Paul Rudd = me at the movies. I don't know if everyone else will feel the same way, though. I'll be honest; if it wasn't for the cast there would be very little appealing in this for me but I trust Fey and Rudd to make this as funny as it can be. Paul Weitz can deliver a great film when he wants, but he also made Little Fockers. S'all I'm saying.

Webb: I love Paul Rudd and I love Tina Fey, but this doesn't look funny at all. Paul Weitz is directing. He made About a Boy, which every preview will remind you of since every offering he has released since then has been bad. The script seems heavy on romance and drama and not enough on the wackiness of its leads. I'll see it of course because both leads are like gold in my household, but I'm honestly envisioning this to be a letdown.





Spring Breakers





Rated R

Plot: Four college girls who land in jail after robbing a restaurant in order to fund their spring break vacation find themselves bailed out by a drug and arms dealer who wants them to do some dirty work.

Director: Harmony Korine

Stars: Vanessa Hudgens, Selena Gomez, Ashley Benson, Rachel Korine



Bryan Kristopowitz: I have absolutely no interest in seeing this. I think I'm just going to leave it at that. I just don't care.

Jeremy Wilson: If you've been paying attention to anything I've written the past six months, you know I am on the edge of my seat in anticipation for this. I don't even pretend to have a particularly good reason, but I will say my interest is not pervy in nature. Part of it is because this is a Harmony Korine film, which means it really isn't just a stupid, one-dimensional teen party flick such as Project X. Also, Megan Ellison and Annapurna Pictures doesn't finance films like that (they were behind last year's Zero Dark Thirty, The Master, Killing Them Softly and Lawless). They finance auteur visions, and while it remains to be seen whether Spring Breakers will rise to the level of some of Annapurna's 2012 efforts, it did premier at last year's Venice Film Festival and has been getting some interesting reviews. It just looks so trashy, so ridiculous – and features a James Franco performance that absolutely must be seen – that it has to be seen to be believed.

Jeremy Thomas: This is going to be completely full-on crazy and it will be worth seeing for that alone. I'm getting a weird sort of Savages vibe from it obviously and I actually enjoyed that film, but this is even more out there. It's trashy, down-and-dirty violent exploitive stuff to be sure, but I also don't think that means it will be bad or even an ugly film. There is a level of artistic nature in exploitation films. Will this achieve that? I have no clue but I can't wait to find out.

Webb: I'm not really big on Harmony Korine's films (Gummo, Trash Humpers) personally, but the trailer and images from this are weird and memorable enough that I will give it a shot. You have four young actresses going crazy in bathing suits and James Franco in a role that could be brilliant or him being off his rocker. The style and trashiness of the picture are bit off-putting, but only time will tell if that proves to be true.

March 29th





G.I. Joe: Retaliation





Plot: The G.I. Joes are not only fighting their mortal enemy Cobra; they are forced to contend with threats from within the government that jeopardize their very existence.

Director: Jon M. Chu

Stars: Channing Tatum, Dwayne Johnson, Ray Park, Bruce Willis



Bryan Kristopowitz: The month's other major "must see" event movie. I liked the first G.I. Joe movie quite a bit, so I'm anxious to see what happens next. I'd also like to know if the 3D conversion that delayed the movie's release is worth the wait. Is it just a money scam, or does it help the movie?

Jeremy Wilson: Boy did A Good Day to Die Hard diminish any possible excitement I may have had for Bruce Willis being in this. Willis was so obviously going through the motions in that and he doesn't look like he's doing much more in the clips we've seen for this. Combine that with the major delay in release date, post-conversion to 3D and how terrible the first film was and you have the recipe for a "skip it."

Jeremy Thomas: Words can't properly describe my disdain for the first G.I. Joe and no matter how much spin the studio, cast and crew have put on this, it doesn't wash away the bad buzz the film received when it delayed it at the last possible second last year. The word was that test screenings went over like a lead balloon and that the studio was scrambling. Could it be fun? Yes, but I don't expect it to be.

Webb: I hated, hated, hated the first G.I. Joe film and am amazed that a sequel was made. I was astonished that anyone had positive things to say about the original. Maybe some people who were still attached to the 80's cartoon desperately wanted to find merit with it, but I thought it sucked from start to finish and Retaliation looks like a turd that is just as stinky. How many times was the title changed again? I've lost count. I see this bombing, which will not be good for Bruce Willis.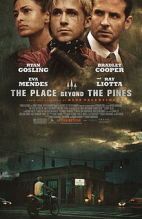 The Place Beyond the Pines





Rated R

Plot: A motorcycle stunt rider turns to robbing banks as a way to provide for his lover and their newborn child, a decision that puts him on a collision course with an ambitious rookie cop navigating a department ruled by a corrupt detective.

Director: Derek Cianfrance

Stars: Ryan Gosling, Bradley Cooper, Eva Mendes, Rose Byrne



Bryan Kristopowitz: This movie doesn't look half bad, but I'm worried about that 140 minute running time. Is this movie going to drag seriously in the middle while everyone tries to "act?"

Jeremy Wilson: Lost in the shadow of auteur-driven Spring releases such as Stoker and even Spring Breakers is The Place Beyond the Pines, the new film from Blue Valentine writer-director Derek Cianfrance. With an interesting story and really strong cast led by Ryan Gosling, Eva Mendes and Bradley Cooper, I hope it gets a decent-sized release. I'm definitely interested and it could be one of March's real surprises.

Jeremy Thomas: I'm very interested in this because of the cast and my appreciation of Derek Cianfrance's Blue Valentine. It could be a phenomenal piece of work and there has been a fair amount of positive buzz about it too. I'll definitely be checking it out the first chance I get.

Webb: I know little about this aside from the information listed above and I want to keep it that way. Ryan Gosling is a fabulous actor, but his 2013 did not start off well with Gangster Squad. He needs to recover and a follow-up film with Blue Valentine's Derek Cianfrance might accomplish that. As of now it is slated for a limited release, but I hope it comes to my neck of the woods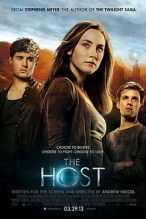 The Host





Rated PG-13

Plot: A parasitic alien soul is injected into the body of Melanie Stryder. Instead of carrying out her race's mission of taking over the Earth, "Wanda" (as she comes to be called) forms a bond with her host and sets out to aid other free humans.

Director: Andrew Niccol

Stars: Saoirse Ronan, Diane Kruger, William Hurt, Jake Abel



Bryan Kristopowitz: I like the idea behind this movie, but it looks like yet another teen romance genre movie, and I think I'm teen romance genre movied out.

Jeremy Wilson: My love and respect for Saoirse Ronan (Hanna) and Andrew Niccol (Gattaca) is unfortunately trumped by my loathing of Stephenie Meyer's work. The last Meyer novel adapted for the big screen? Twilight. No thanks.

Jeremy Thomas: I want this to be good for Saoirse Ronan's sake; she's at the very least miles above Kristen Stewart in terms of leading lady material. Andrew Niccol is also a very underrated director (I even enjoyed In Time), and the supporting cast is solid to good. But the source comes from a writer who I have no confidence in, so my expectations are measured, to say the least.

Webb: The fact that the author of The Twilight Saga was behind the source material will overshadow most of the positive aspects of this project. Maybe it doesn't have any. Andrew Niccol can be a great director, though In Time blew and Saoirse Ronan is usually outstanding, but the story comes across as forced and sappy. From the trailer it is right up Niccol's alley, but I'm not a fan of Meyer either and as a result I don't have a good feeling.





Room 237





Plot: A subjective documentary that explores the numerous theories about the hidden meanings within Stanley Kubrick's film The Shining. The film may be over 30 years old but it continues to inspire debate, speculation, and mystery. Five very different points of view are illuminated through voice over, film clips, animation and dramatic reenactments. Together they'll draw the audience into a new maze, one with endless detours and dead ends, many ways in, but no way out.

Director: Rodney Ascher

Stars: Bill Blakemore, Geoffrey Cocks, Juli Kearns, John Fell Ryan



Bryan Kristopowitz: I'm not a big fan of Kubrick's The Shining (I tend to agree with Stephen King in that the movie is the equivalent of a beautiful car with no engine in it) but I'd be willing to check out a "subjective documentary" that examines what The Shining "means." Because what does The Shining have going for it under the surface?

Jeremy Wilson: Stanley Kubrick is my favorite director and The Shining is probably my favorite horror film. With all due respect to Stephen King and his fans, Kubrick's vision is better than both the novel and on the King-approved miniseries. I love the idea behind Room 237 and it should be fun for Kubrick and Shining enthusiasts.

Jeremy Thomas: I love documentaries like this, so I am all over it. This is one of those "Shut Up and Take My Money!" situations, though I doubt it will play here because we don't tend to get the good limited release stuff. I can hope, though.

Webb: I read about this months ago and I was curious then, but if you have caught the teaser trailer, you know it rocks, so I am definitely going to be watching this. The Shining is a classic and their is more than enough mystery to warrant a documentary.

Thanks for reading! Check back with us next month when we cover Evil Dead, Oblivion, and Pain and Gain.
comments powered by