SPOTLIGHTS
The Hollywood 5 & 1 03.09.13: Lucy Pinder Vs Adrianne Curry Edition!
Posted by Steve Gustafson on 03.09.2013

Lucy Pinder takes on Adrianne Curry in Vs, George Lucas confirms Harrison Ford, Carrie Fisher, and Mark Hamill for Star Wars Episode VII, Lindsay Lohan takes a dangerous legal risk, Kevin Feige talks about Marvelĺs Phase Two, Billie Faier is your ô& 1ö Model of the Week and more!













































A WORD FROM STEVE...
Welcome back! How was your week? Have you taken a second to vote for Leola Bell? As you may or may not have heard, voting for Playmate of the Year has started. Leola has been a friend of mine and a friend to 411mania.com and she gets endorsement. Click on the LINK and vote daily! If you want to check out my interview with Miss February 2012, Leola Bell, be my guest! Thanks!

** I came across a cool project over at Kickstarter. Some of you old school types might remember one of the most popular independently published titles of the 1980s...The Justice Machine! Seems some fine folks are on a campaign to publish a 100 page, full color graphic novel... THE JUSTICE MACHINE: OBJECT OF POWER!

The book was initially intended as a miniseries published by Moonstone Books, but due to financial hardships, the project was delayed so many times the contract with the publisher expired. They decided to compile the completed miniseries into a graphic novel and go through Kickstarter...not only to fund the production and publication but also so the artists could finally receive the money owed to them. Head over to KICKSTARTER and join the cause!






** Have to give some local love! Renowned sex educator and comedian Maria Falzone will bring her "Sex Rules!" show to The Comedy Spot in Arlington, Virginia, March 13-16. The four-day stand is a fundraiser for the International Foundation for Comprehensive Sexual Health & Education (IFCSHE), which is providing sex toys for a nightly raffle at each show.

Falzone has performed "Sex Rules!" at colleges and universities across the country, sharing her message of sex information with the trademark wit making her a headline performer in stand-up comedy. Playing to packed auditoriums, "Sex Rules!" averaged stellar student ratings of 9.7 on a 10 scale. She's solid! For more information about "Sex Rules," visit http://sexrules.org/.


** I took a few minutes to interview The Canyons' James Deen! We talked about the Lindsay Lohan situation, Cowboys & Engines, and Betty White! Speaking of James, it was only a matter of time before this came out! My friends over at www.WoodRocket.com is proud to present the spoof that will give you a Buzz in your Woody! Sex Toy Story ľ The XXX Parody! It's a hilarious (and sexy) mix of live-action and animation. It stars Dani Jensen, Veruca James, and the "Tom Hanks of porn", James Deen himself as Woody, alongside a huge cast of talking vibrators and wise-cracking butt plugs. Head over to WoodRocket.com to to watch...Free!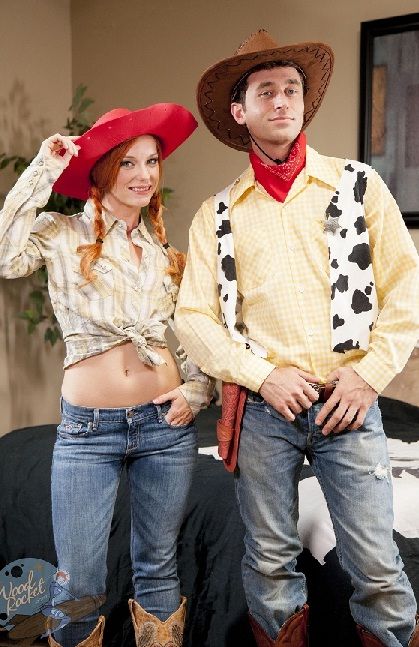 ** OK, who likes free stuff? With a shaky economy and uncertain future, Americans are more stressed than ever before, and GameLink wants to help them relieve some of that tension. The online adult movie and toy retailer is offering a special Stimulus Package to assist its online visitors during this taxing time. GameLink is offering its customers a year's supply of adult films and minutes to enjoy the company's incredible cam website. "So many folks at this point are feeling the fatigue of economic instability and are lying low for the foreseeable future," points out GameLink's Jeff Dillon. "So it makes sense to stay home, relax and find something special at GameLink to help them unwind." Want to win? Send an email to jeff@gamelink.com. It's that simple! Contest ends Friday, March 29th, 2013.


Alright, who's greeting us this week? It's none other than...Lupe Fuentes ! Talk about making a career leap! This petite powerhouse and former adult film starlet has been working on a huge mainstream transition. After leaving the adult industry two years ago , Lupe has been working on a huge career move and is completely recharged and ready to surprise the world with her new pop group The Ex Girlfriends and as a lifestyle advisor for her new YouTube channel: www.youtube.com/lupefuentes. I interviewed her a right before she left the industry and she was really cool. Adorable accent.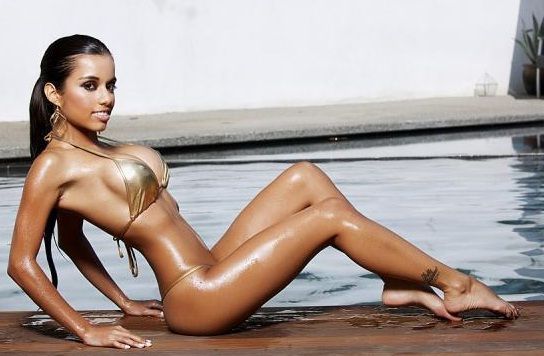 Man, you all really love your Scarlett Johansson. I thought she might win out over Jennifer Lawrence last week but I thought it would have been much much closer. Here are the numbers:

Jennifer Lawrence 39.65%
Scarlett Johansson 60.35%

Scarlett seems to be the Queen of the Hill and doesn't look to be going anywhere. Maybe next time Jennifer. Maybe next time.

On to other things! Good to know what kind of magazines they keep around the office! TMZ reported that the Catholic League is upset with Lucy Pinder's recent photos shoot for UK magazine Loaded, which shows her wearing priest clothes in a revealing way. Catholic League president Bill Donohue said: "Lucy Pinder shouldn't have any problem turning men's heads, so it is all the more gratuitous to see her wearing a priest's stole, stitched with crosses, nicely covering her plus-sized chest. If Lucy has any guts, perhaps next time she'll carefully drape herself in some Islamic garb during Ramadan. And then run for the hills." Pinder replied: "The shoot is meant to be fun and very tongue-in-cheek." Let's show some support for Pinder and match her up with the always sexy Adrianne Curry! Both are 411mania.com favorites so this should be a close one.



Lucy Pinder VS Adrianne Curry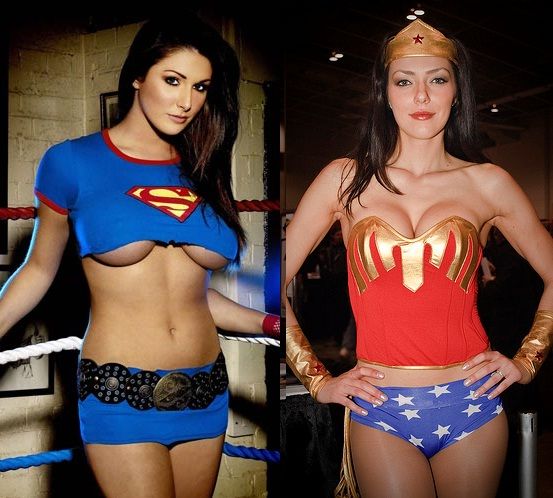 VOTE!




PIC OF THE WEEK!
Decisions, decisions. I have two pictures I want to show this week. I guess we'll go with...BOTH! First up, Sofia Vergara shows off her guns in this new character poster for her role as Desdemona in Machete Kills. I enjoyed the first one and this one is gearing up to be even better!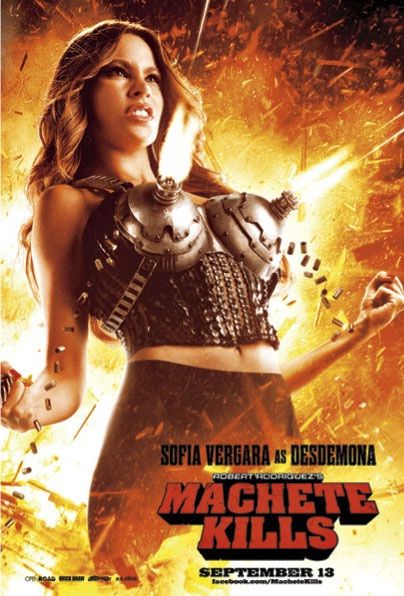 Next up is more of an actress spotlight! Megan Good was recently cast in Anchorman 2 (along with Harrison Ford) and several people asked, "Who's Megan Good?" To help those people out...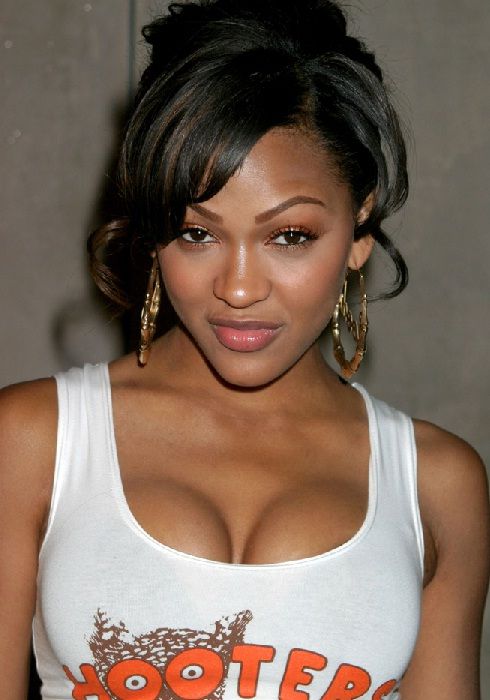 WHAT THE HELL?
At this point, is there anything left to say? Radar Online reports that prosecutors in Lindsay Lohan's criminal case are demanding that any plea deal include rehab or jail time, and she is refusing both options.

A source said: "The Los Angeles City Attorney is requiring either jail time or rehab for Lindsay as part of any plea deal in her lying to cops case. She would have to go to rehab for at least 60 days, and the jail time would be at least 45 days. Lindsay refuses to accept ANY deal that has any type of confinement as part of the deal. Someone with her criminal history is lucky to be offered such a great deal, but she just doesn't seem to understand that. Barring any last shred of common sense on Lindsay's part, this case is going to trial."

The plea deal would also require community service and public service announcements. If she were sentenced to 45 days in jail, she would only serve eleven of them because of overcrowding. Her trial will begin on Monday, March 18. If she's acquitted, she could still go to jail for up to 245 days because of violating probation in her past necklace theft case.

Her attorney, Mark Heller, is trying to work out a plea deal that involves no jail time or rehab, which Lohan is opposed to. She claims she does not have a problem with drugs or alcohol.

A source added: "Lindsay is ready to go to trial. She has always wanted to face a jury of her peers, and feels confident she will be acquitted. Lindsay has nothing to hide."

The case against her has multiple witnesses, including the passenger in her car, ready to testify that she was driving when she hit a cement truck on the Pacific Coast Highway last summer.

What's left? Her acting career is in shambles, her personal life is a cautionary tale, and she's burning bridges all over. Jail or rehab? But does anyone think either of those options will change anything?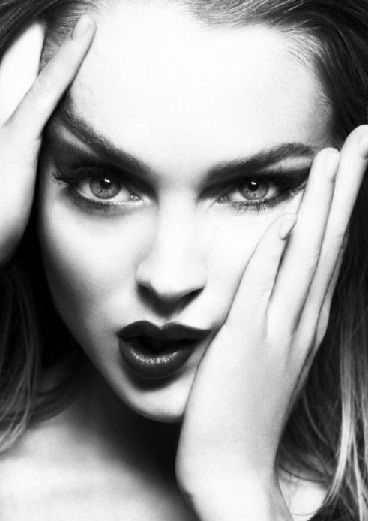 TWITTER-A-GO-GO!
Make sure you're following all the comings and goings around 411mania on Twitter! Follow me for some witty tweets from time-to-time as well. Dana White, Jesse Jane, and Larry Csonka follow me. What are you waiting for?



http://www.twitter.com/stevethegoose
http://www.twitter.com/411mania
http://www.twitter.com/411wrestling
http://www.twitter.com/411moviestv
http://www.twitter.com/411music
http://www.twitter.com/411games
http://www.twitter.com/411mma









The Holy Three!
In a great article by Business Week, George Lucas has provided the closest thing to official confirmation of Star Wars: Episode VII's first casting news, by revealing that Carrie Fisher, Harrison Ford, and Mark Hamill are all in the final stages of negotiation a return.

All three had been reported to be in discussions over the last few months, and now those same reports are coming straight from the George's mouth.

"We had already signed Mark and Carrie and Harrison," says Lucas. "Or we were pretty much in final stages of negotiation. So I called them to say, ĹLook, this is what's going on.' Maybe I'm not supposed to say that.

"I think they want to announce that with some big whoop-de-do, but we were negotiating with them. I won't say whether the negotiations were successful or not."

The article also went into detail about the behind-the-scenes dealings that went into the Disney purchase of LucasFilm.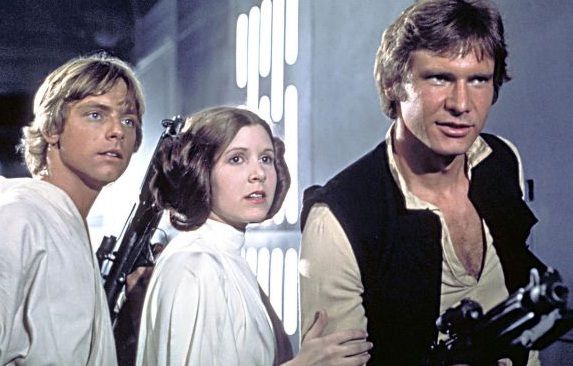 Three personal trainers are about to earn their keep!




Marvel: Phase 2!
Marvel's Kevin Feige chatted with SFX magazine about what's in store for Phase Two in the comic giant's cinematic universe. Here's a sample of what he had to say:

"The Thor film and the Guardians Of The Galaxy film certainly are cosmic. Guardians and Thor will take the brunt of the cosmic side of the universe, particularly Guardians, which is 95 per cent in space. I think Iron Man 3 shows the other side of Phase Two, which is delving deeper into the characters...What's exciting to me about [Captain America 2] - sort of about Iron Man 3 too if you look at it - is it's tonally almost like a different genre. Shane Black's described Iron Man 3 as a Tom Clancy sort of political thriller, which I like a lot. We hired our directors on Cap because they loved our explanation that we really want to make a '70s political thriller masquerading as a big superhero movie."

Feige went on to describe Guardians as "much more of a standalone filmůThe Avengers are not involved with what's happening out there at this time."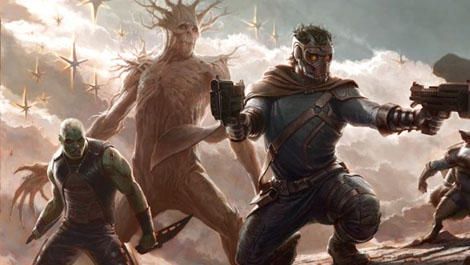 What do you think of the new Iron Man 3 trailer?




Wedding of the...WHAT?
Don't bother asking Jennifer Aniston's closest friends about her upcoming wedding plans. "I know she's engaged but that's all I know," Chelsea Handler told talk show host Katie Couric. "I'm sure I'll find out about it when it's about to happen...for privacy issues."

Handler appeared on an episode of Couric's syndicated talk show Katie but had very little to share about her pal Aniston's pending nuptials to Justin Theroux. "I honestly don't know anything about it," Handler said. "She doesn't consult me on her plans."

The Chelsea Lately host also implied she has not been asked to be a bridesmaid or a flower girl by Aniston, who announced her engagement to Theroux last fall. "Would you ask me to be a flower girl? I mean seriously," she told Couric, who answered politely, "I'm not getting married but I would ask you to be a bridesmaid."

"Bridesmaids are tricky," Handler continued. "If I got married I wouldn't even have a bridesmaid. [My talk show sidekick Chuy Bravo] would be my flower girl ľ or no, ring bearer. See! I don't even know what happens at weddings." There is one thing Handler can confirm about Aniston's engagement to Theroux: "She's happy, of course," Handler said. "He's a great guy."

Not so fast. Other sources say things aren't all golden in the Aniston house. While some say she's keeping things quiet out of privacy, not everyone thinks the wedding is a good idea. Some are concerned Jennifer is feeling the pressure of her age and needing to have kids. Others are unsure of Justin and feel he's just hooking on to her star to help his own career. Either way, both are too focused on what they want to pay attention to the opinions of others.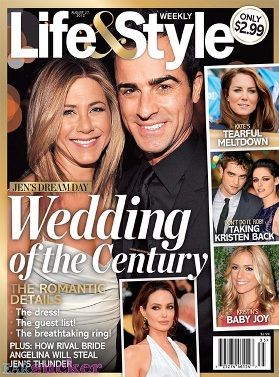 From Brad to...Justin.




Clerks...III?
I'm curious to see fans reaction to this. How much of his fanbase is still around? Kevin Smith posted the following on his Facebook page, announcing that he has started writing Clerks IIIů

"THE BEGINNING OF THE END
20 years ago today, we started shooting CLERKS.
20 years later, with no plan or provocation, I jumped out of bed at 4:20 this morning and started writing CLERKS III.
It's been like hanging out with old friends.
And after 2 hours of tapping the keys and giggling, I have come to a conclusion...
CLERKS III will be the best film I'll ever make."

The last gasp of a desperate director or a shining swan song of a classic? You thoughts?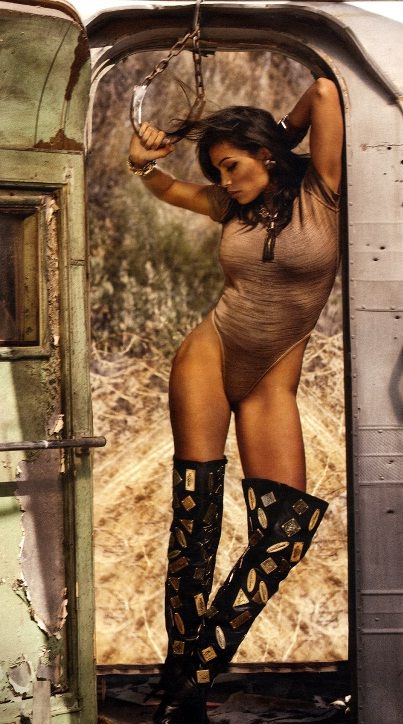 The best part of Clerks 2!




What's the VIDEO BUZZ?
People are feeling this! Here is the first trailer for The Hangover III. The film opens on May 24th and stars Bradley Cooper, Ed Helms, Zach Galifianakis, Ken Jeong, Heather Graham, Jeffrey Tambor, Justin Bartha, John Goodman, Sasha Barrese, Gillian Vigman, and Jamie Chung.

What do you think?










Welcome back to the & 1 Model of the Week! I'm going to use this area to introduce a lovely young lady that you might not be familiar with. Sometimes I'll ask them some questions, so we can get to know them a little better.

This week our & 1 Model is ...BillieFaier! So my good friend here at 411mania.com, AJ Grey texted me, "You need to feature model Billie Faier!" Who am I to deny such a request from such a good man?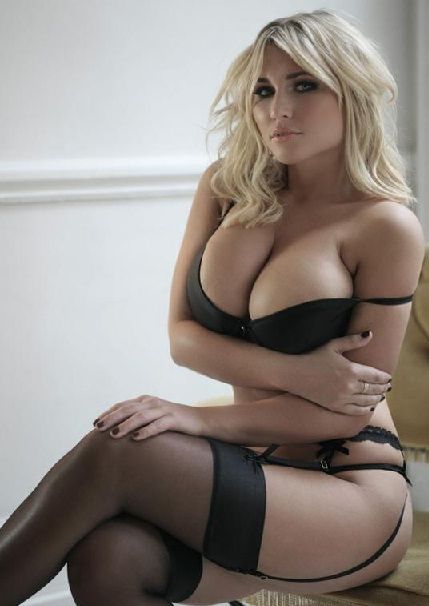 Ladies and Gentlemen, I presentů Billie Faier!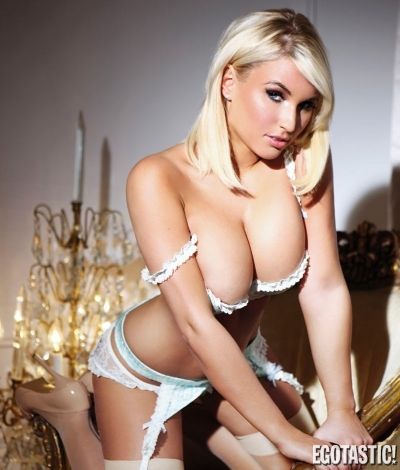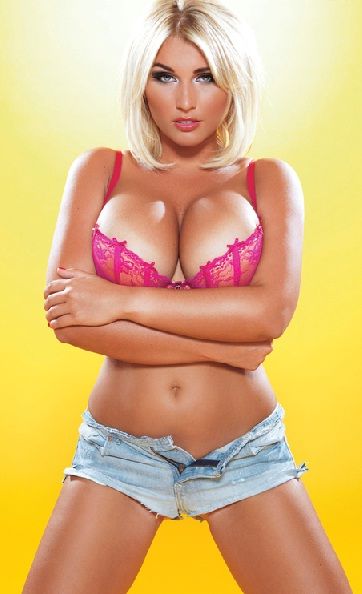 For more go to...Google her. Just...Google.




Before I say GOODBYE!
Do you enjoy the 5 & 1 format? Then check out the other fine 5 & 1 features on the site:
* Jack McGee holds down the fort across the pond with his MMA 5 & 1!
* Tony Acero puts the Wrestling world in a headlock with his Wrestling 5 & 1!

Give my blog a glance HERE! And tell a friend!

Make sure you check out my Big Screen Bulletin every single Monday! All the movie news and rumors that you missed over the weekend!

I started a suicide prevention resource site. Give it a look and share! www.youcanendure.com . If you or someone you know is feeling isolated, don't hesitate to call the National Suicide Prevention Hotline 1-800-273-8255.




Finally, if you have some down time and are looking for a great place for great fun, check out Tiger Flash Games!

All pictures courtesy of Maxim Magazine, Complex, Huffington Post, V Magazine, People, FHM, Details magazine, www.cnn.com, and www.imdb.com.

comments powered by