SPOTLIGHTS
411 Fact or Fiction Movies/TV 3.15.13: Week 373
Posted by Ben Piper on 03.15.2013

Would Star Wars: Episode VII be better off without the original leads? Do we want Evil Dead 4 or Army Of Darkness 2? Would Howard Stern make a good late night host? 411's Michael Weyer and T.J. Hawke debate these topics and more!




And we're back! Time for us to do that fantastic Fact of Fiction weekly installment for your perusal. With us this week is first time attendee to the movie zone's edition, Michael Weyer. Standing alongside him is T.J. Hawke. Let's see what these fine gentlemen have on their minds.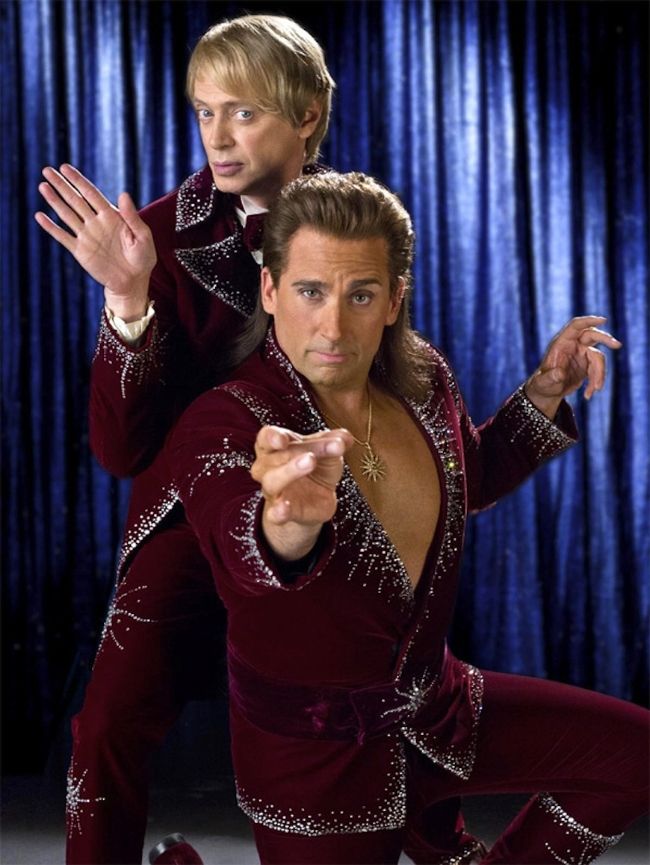 1. The Incredible Burt Wonderstone will prove to be anything but.

T.J. Hawke: Fact. The Incredible Burt Wonderstone looks like one of the worst movies to have major Hollywood stars and major financial backing. Steve Carell can sometimes make some strange career choices, and this is clearly one of them. The presence of Steve Buscemi and James Gandolfini (two of my favorite actors ever) does nothing to increase my expectations yesterday. As always, I hope I am wrong, but I cannot possibly foresee any way that this is a good movie.

Michael Weyer: Fact. I want to like it, I do but the trailers just seem poor. Carrell's "goofy guy in a star position" act is getting old and Carrey seems an odd choice as the supposedly flashy Chris Angel-like magician stealing his thunder. I'm afraid it's a case of all the good gags being in the trailer which really does little to spark my interest more. I hope I'm wrong, I really do but sadly suspect this movie will be a letdown, so much comedic talent but little real payoff.


Score: 1 for 1

2. You'd rather see Evil Dead 4 get made than Army Of Darkness 2.

T.J. Hawke: Fiction. This is one of those unfortunate scenarios where I have no opinion because I have no emotional investment whatsoever in the Evil Dead universe. I'm going to say fiction just because I've never seen Army of Darkness, but I know I don't need more Evil Dead in my life. More Army of Darkness movies at least sounds intriguing though. While I don't really care about this universe, I am glad that Bruce Campbell is potentially getting more work. The guy rules.

Michael Weyer: Fiction. But that's only if Sam Raimi does it with Bruce Campbell. As much as Evil Dead was a great horror flick, I loved Army more with Ash as the reluctant hero who had little idea what the hell he was doing but still kicking ass left and right. with great one-liners. Campbell is still in great shape and would be fun to see him back in his element with chainsaw hand as Ash continues his other-dimensional travels to battle the undead. Get these two together again and we're in for a delightful treat to remind everyone what a great B-movie can be like.

Score: 2 for 2

3. If/when Jimmy Fallon takes over The Tonight Show, Howard Stern would be a fantastic choice to replace him on Late Night.

T.J. Hawke: Fiction. I am not a Howard Stern guy in the slightest, but even I know that being on a network would seemingly hamstring Stern from doing what his loyal following of fans likes. This sounds like an awful idea, and since I'm pretty sure Howard Stern has all the money in the world, I cannot imagine why he would want to do this. Also, I know Jimmy Fallon has overachieved in his late-night position, but are we, as a society, really OK with him having the most high profile late-night job?

Michael Weyer: Fiction. I can't be the only one who sees the irony that Stern has turned into one of the very old-styled, stuck-in-his-ways radio hosts he railed against when he was becoming "The King of All Media." The brutal truth is that he no longer shocks us anymore, he's becoming his shtick of the loudmouth who indulges in dirty humor which can be okay on the radio but not for NBC (see how his tenure on America's Got Talent has done nothing to help their ratings). They would do far too much toning him down, neutering what appeal he has left and Stern has been very vocal of not liking such late night talk shows to start with so I can't see him agreeing to this. No, better to stick to radio and try for a host that has a real appeal to people.

Score: 3 for 3



Switch!!!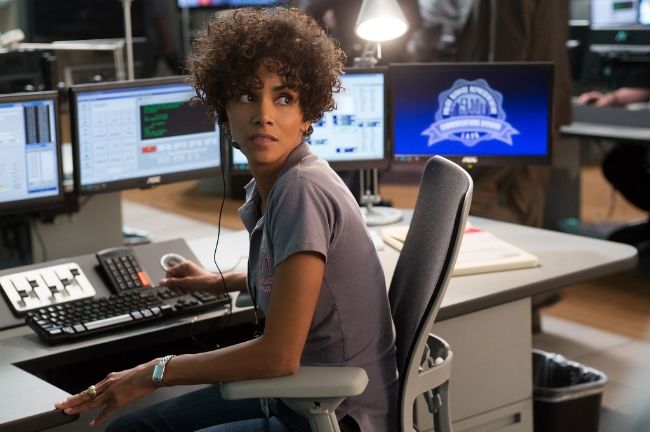 4. The Call will be completely unremarkable and instantly forgettable.

Michael Weyer: Fact. Ah, Halle Berry. The first black woman to win the Best Actress Oscar and yet she still sinks to taking scripts like this. The trailer does nothing for me, no real hook to see it (not helped by how much they give away of the movie's plot) and as fine an actress as she is, not really a reason to see it. No, just a cookie-cutter thriller that will probably get crushed by the March releases and be available to rent in a few months to no real stir.

TJ Hawke: Fact. Halle Berry's streak of unremarkable films seems to have continued here. If I was Halle Berry's agent, I would certainly hope that no one remembers this film as soon as it comes out. I don't know what Halle Berry's options have been since she won an Oscar, but that Oscar should have ensured that she didn't even have to audition for great roles for a decade. Oh well.

Score: 4 for 4

5. The new trailer for Iron Man 3 has you completely stoked to see the movie.

Michael Weyer: Fact. I was stoked already but the new trailer helps. Massive battles, an entire Iron Legion, we get to really see the Mandarin more and Gwyneth Paltrow in a bra helps too. But it promises to amp the stakes up for our hero and the next phase of the Marvel movie universe. A bit worried we may get a case of third movie sucking (see the X-Men and Spider-Man franchises) but I have faith this will be a huge success to match the great trailers so far.

TJ Hawke: Fiction. This may get some heat in the comments, but I generally try to avoid film trailers for films I know I am going to see as soon as I can. I find movie trailers give way too much plot information away, and I see no point in spoiling anything for myself. (You can blame one of the theatrical trailers for Spiderman II for my militant attitude towards trailers. One of them showed Peter Parker deciding to no longer be Spiderman and then deciding he would go back to being Spiderman. So yes, the trailer showed the entire f***ing arc of Peter Parker in Spiderman II.)

Score: 4 for 5

6. Star Wars: Episode VII would be better served without Harrison Ford, Carrie Fisher & Mark Hamill returning to reprise their iconic roles.

Michael Weyer: Fiction. I get the reasoning of a fresh start and all but no, we need them in the film, if only in cameos. We need this passing of the torch of the original stars to whomever takes up next, to let fans see what becomes of Luke, Han and Leia and why they resonate still. It's important to the storyline, to show the passage of time since the original trilogy ended and how it shapes the galaxy far, far away. Star Wars has always been a generational saga, both in story and in cultural impact and thus we need to see the older generation giving way to the new. Sure, you can do it without those three but if anything redeems Star Wars for fans, it's seeing it pay tribute to the ones who started it all and giving the rub to what comes next.

TJ Hawke: Fact. I definitely support the idea that the Star Wars film series needs to move away from the Skywalker family saga. The Star Wars universe is so rich and there is no need to limit ourselves to one family's saga. If anything, I think Disney would be making a bold statement to fans that Star Wars can be bigger than anything we can imagine right now by not including any major characters from the first two trilogies.

Final Score: 4 for 6

Michael and T.J. agree more often than not. Thanks to them both for playing, and see you all again next week.
-BP



TWITTER

http://www.twitter.com/411s_Ben_Piper
http://www.twitter.com/411mania
http://www.twitter.com/411wrestling
http://www.twitter.com/411moviestv
http://www.twitter.com/411music
http://www.twitter.com/411games
http://www.twitter.com/411mma




comments powered by