SPOTLIGHTS
411 Mania Interview: Director Andy Fickman
Posted by Tony Farinella on 03.29.2013

411mania.com's Tony Farinella sits down with director Andy Fickman for an interview about his new film, Parental Guidance, now out on DVD and Blu-Ray!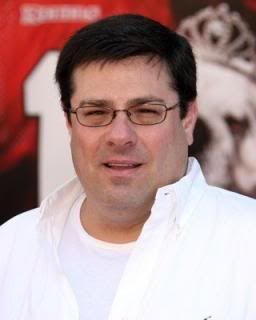 Andy Fickman has directed some big family films in his career from She's the Man to Race to Witch Mountain to The Game Plan. Recently, he directed two comedy greats in Billy Crystal and Bette Midler in the blockbuster comedy hit, Parental Guidance, which is currently out on DVD and Blu-Ray. I caught up with Andy to talk about working with great comedic actors, what makes him laugh, his comedy influences, his style of films, and so much more. There is also a YouTube link which provides the full audio of the interview.



TONY: Do you think you have reached a point in your career where even though all of your films are very different, they have a certain sense of humor and certain energy to them? Do you think people know when a film is directed by you?

Andy Fickman: I think that we always have our personality hopefully in all of our films, television, or theater. If I look at a collection, if I take She's the Man, The Game Plan, You Again, and Parental Guidance, they all live in a similar universe. If I take Race to Witch Mountain, it's definitely about family more of the action version of it. But one of my first movies, Reefer Madness is so completely different from everything else I've done, and we won an Emmy with it and so many awards. It's a big part of my life because I directed all the stage versions of it before we made the movie for Showtime. I do think that Reefer Madness, I think my sense of humor can be found in all of those movies and what makes me smile. I definitely think you can see the translation. A lot of people saw a lot of similarities with Parental Guidance as in say The Game Plan as direct correlations to parent/child relationships and how they are. And a lot of that was in You Again as well. I think there's probably a signature.

TONY: Film is such a personal medium for both the filmmaker and for the audience. What does it feel like for you to make films like Parental Guidance where people can watch with their families and really respond to and you know you're making something that's making a positive impact in people's lives?

Andy Fickman: I'm a father of a sixteen year old and the first movie I ever produced was Anaconda, which was definitely more of the action, snake-giant movie. Reefer Madness when I did that and Who's Your Daddy, an independent movie, my first movies were both R rated movies, not for families. So it is fun for me that as my son has gotten older, the last batch of movies, he's been able to be a part of and experience. As a parent, I go to the movies every weekend with my son and you're always hoping to see a movie that he's going to like and you're not going to be bored with and feel comfortable seeing with him. I've set out this past couple of years to do movies in that world that I know that he and his friends could equally enjoy. It's been fun and I'm always thrilled when I hear audiences around the world, we've had such a wonderful hit with Parental Guidance, to be able to hear people from around the world had such a great time with the laughter and the heart of it, it always makes you feel good.

TONY: With each project, a filmmaker grows. How did you grow with this project, do you feel?

Andy Fickman: You always grow working with the actors you're with. Billy Crystal is not only a wonderful actor and a writer, but he's a wonderful director and having the opportunity to direct a director I admire is a lot of fun. When I did Race to Witch Mountain, I had Garry Marshall in the movie and he's a long time mentor and friend. I really think that stretches you. Bette is a comedic actress, knows her worlds, so she's going to push you on set, making sure you're delivering it. Marisa Tomei is such a gifted, smart actress. You see it in all of her performances, but when you get the chance to work with her, you understand. She's wanting a world to be created that she can step into. The caliber of the cast you're working with always helps up you're A-game.

TONY: You've also worked with Betty White and so many greats in comedy. One of the challenges would be that they are funny and they know how to get humor out of scenes. There's also a script. How do you balance that with letting them be who they are while also sticking to the script?

Andy Fickman: Casting is so important and Betty is a wonderful example. You're casting Betty because since Mary Tyler Moore, she opens her mouth, she finds funny. By the time you start hearing her get the chance to work with the script, you see her spin on it, and I'm a big believer as a director to want the actors to put their spin on it. You never want to give an actor a line reading and certainly an actor who is so spot on as so many of these wonderful actors have been, you want to hear what it sounds like coming out of Betty's mouth and then you find the actor starts making great choices. Ultimately, they're the ones bringing the character to life and they begin to wear the shoes of the character. They know how the character sits and talks and a lot of times will say to you, 'I'm not sure my character would say this.' or 'I think my character is more likely to do that.' The more you're working with that actor and that caliber of actor you're going to make some changes, but those changes are always hopefully for the better. You want to listen to those people and hear how the character is coming together.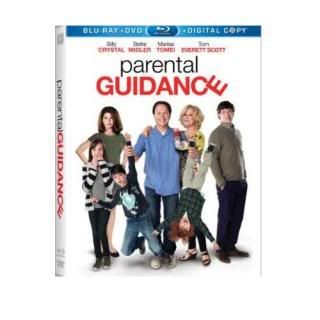 TONY: As a director and as a person, what makes you laugh and what kind of humor do you respond to these days?

Andy Fickman: I'm very much a product of the great comics. My humor was shaped as a kid watching everything from the Marx Brothers to Laurel and Hardy to Little Rascals to Three Stooges. Very much influenced by Saturday Night Live in the beginning, Monty Python, and the Steve Martin's, the Billy Crystal's, and the Bette Midler's. A movie like Animal House, which I thought was sheer comedic perfection, watching Peter Sellers and Pink Panther. I tend to laugh by what I think is a combination of you can bring me down with some physical comedy and I'll laugh every time if it's done right. Smarty, witty banter will always win the day too. I think laughter is such an important part of our day and I think it is a cure all sometimes for many things that medicine can't cure. I definitely like to spend as much time laughing and I think I've surrounded myself with people who can make me laugh. I've done multiple movies with The Rock now and off camera and on camera, he's a genuine funny guy. I'll get an email from him that will make me laugh out loud in the middle of my day and that's a good thing. Two seconds later, I'll get an email from Billy Crystal that will make me laugh. It's a pretty good business I'm in if I'm surrounded by funny people.

TONY: What would you like to do as a director that you haven't done yet?

Andy Fickman: I'm always interested in exploring new canvases. I love everything from Game of Thrones to Walking Dead. The idea of doing something in the fantasy world, horror/Sci-Fi genre, similar to what I got to do with Race to Witch Mountain, but I'd love to explore in that realm. We're developing some interesting dramas and some stuff that appealed to me creatively. Comedy is definitely my first love, but when that right project hits you, you definitely want to be open for it.
comments powered by