SPOTLIGHTS
Comics 411 05.01.13: Spider-Man Edition!
Posted by Steve Gustafson on 05.01.2013

Which version of Spider-Man is the best one? Plus news and thoughts on X-Menís "Battle of the Atom" promising to change the status quo, Wolverine becoming killable, DC introducing Cyborg Superman into the New 52 and more!





































Welcome back to the Comics 411! My name is Steve Gustafson and this is a corner of 411mania reserved for those interested in talking comics! As always, I want to thank everyone who took a few minutes to read and comment last week.

Free Comic Book Day is almost here! Make sure to support your local comic book shop on May 4th! HINT Pick up something you normally wouldn't and expand your horizons! Visit www.freecomicbookday.com for more information!






And away we go...



READER ROUNDTABLE

I know the column is new but last week had some of the best feedback ever. The topic was who was the REAL face of DC Comics? Batman or Superman? The results and comments were surprising:

Batman! 58.92%
Superman! 39.87%
Other! (Name in the comments.) 1.21%

I could easily reprint every single comment from last week but will pick out a few choice ones to share!

Jeremy Thomas "Superman is the face of the company. Batman is their best and most popular character, but Superman has always and will always be the face of DC, similar to how Spider-Man will always be the face of Marvel despite X-Men, Avengers or other groups/individuals becoming more popular over the years for periods of time.

The face of the company should be the flagbearer for the brand and when you consider that, it's pretty obviously Supes."

Jeyh "Since the 80's Batman has become the biggest badass in comics, Wolverine was giving him a run for a while, but he still had the X-Men as a team to help deliver his dynamic. Overall Batman is more interesting, and it even shows in the comics. How many must read Batman storyarcs are there? The Long Halloween, The Dark Knight Returns, Batman: Year One, The Killing Joke, Knightfall, and No Mans Land. How many memorable or must read Superman stories have their been in that timeframe, Death of Superman and his return? He had that change to the blue and white but most people probably don't even remember that. Batman also has a much more memorable rouges gallery most people could probably name off 10 of his villains rather quickly. Superman on the other hand maybe people could get to 3 of his big ones, and that's even with Smallville being on the air for about 9 seasons. Just think about that a Superman show was on the air for that long, but I don't hear it brought up in many nerd conversations. If Batman had show people would be foaming at the mouth about it.

With all that said Superman is still face. He is the bright shining star, the symbol of hope. No matter what Superman still has all the best powers, and his enemies don't just threaten a city(yeah sometimes they threaten Motropolis, but its not that exciting), they threaten all of humanity and he has to put a stop to it. Just look at the Storyline for Injustice, Superman gets pissed and takes over the world. Batman is the guy that needs to set things straight, but he still isn't Superman.

I'm a Batman guy though."

JusticeBringer "No, Superman used to be the face of DC. These days, it's just not so. Batman gets top billing. In the Justice League (comic and cartoon), Batman is the leader. On Young Justice, Batman called the shots. Multiple Superman writers have been allowed to screw up the comics for sometime now whereas Batman's treated with the utmost care. When WB originally wanted to Superman/Batman and lead into Justice League through Batman Begins and Superman Returns, who was able to nix it? Christopher Nolan. There hasn't been a video game starring Superman since 2006. For decades, DC has allowed Superman to teeter, stumble, and fall and Superman was still the guy if you had to ask them. WB (DC's parent company) pretty much changed that after The Dark Knight and Superman Returns."

CMWolf "Superman is definitely the out front "face" of DC Comics. Batman however is the money player. Its established that im a GIANT Batman mark but even i can admit Supes being the face of DC. Batman is the rockstar, the tried and true cash cow that DC can count on. If used right, the new Batman movies can be the launching point for the rest of their characters. Asfor the poll i voted other because either Bats or Supes could be argued as fthe face. Personally i see them as two sides of the same coin."

T Bran "For me, Superman is undoubtedly the face of DC comics. I am not a fan of DC comics and the reason for this is that I greatly dislike both Batman and Superman, so I'd like to think I can give an unbiased view here. I am not commenting on whose shows are better, whose movies, video games, character, or comic books are better but which is more iconic. Even as a Superman hater, the "S" symbol is the most iconic thing in all of comic books. An enormous popularity surge for the Batman character does not change that Superman is the icon and has been for a long time."

BigDirty "Its a very hard choice between the two. I think it Superman because he really is the end all for the DC universe. In comic books, he is the most unparalleled in terms of power and ability. Thats why he is not considered an interesting character by many comic readers. Batman is darker and is a more intersting character with a better set of villians. The fact that he is human and isnt really aided by a superpower makes him relatable.

Superman is more popular world wide just based on who he is. you dont need tp have read a comic or seen a movie or watched an animated series to know Superman. The big S on his chest and the color scheme make him instantantaniously recognized."

G-Walla "I think many people confuse who's more popular with who's the face of DC. Batman may very well be more popular and more interesting (and I'll admit that DC is named after his comic), but Superman is without a doubt the face of DC. I just went to DC's website, the background image has Superman in the top left position, the first place your eye goes to. Scroll down and click on "characters", you'll find a picture of Superman front and center."

Juan Jimenez "I agree with what most people have said. Superman is the public face. The one you might of first when thinking DC or comics in general, however Batman is the more popular character. Batman is a human who has overcome the odds in a world gone mad with insane villains and overpower individuals. His fortune helped him quite a bit, but it is part of what makes him popular. Instead of sitting on the money and using it to acquire more money, Bruce Wayne becomes Batman.

With Superman comes the quintessential villain, Lex Luthor. In most circumstances Luthor would be a human hero fighting against an all-powerful alien, however he is in essence the opposite of Bruce Wayne. Batman has a catalog full of rogues. While the Joker stands out as the chief rival, others also cause problems for the Caped Crusader. In sense this makes Batman even more human since he never knows what may happen next."

gooched "Batman is far and away the most popular single character in comics today, heck his comic is Detective Comics which DC is named after and he has like 5 different monthly comics devoted to him...he has definitely taken over as the face of DC. Superman has a chance to take back his mantle, the man of steel movie looks to be great and could be a potential billion dollar trilogy like The Dark Knight trilogy before it, Scott Snyder is working with Jim Lee this summer to bring the magic he brought with Batman the past 2 years to Superman, and Rocksteady wants to do a Superman game. This could really put the big blue boy scout back on the map and back into top popularity."

Great stuff! Alright, this week we're talking Spider-Man. The Superior Spider-Man storyline going on has drawn plenty of attention and got people talking. I started thinking about how it will compare to other Spidey stories, and THAT got me thinking to how Doc Ock compares to other Spider-Men. Of course I started going over ALL the incarnations he's had and I want to put it to a poll. Who's your favorite Spider-Man version? I'd assume the "classic" from Universe 616 will win out but I've been way off before.

I'm a big fan of the Ultimate Spider-Man version. I enjoyed the stories and how they pushed the boundaries but kept it familiar for audiences. That's carried over to Miles Morales. Saying that, I've listed the major alternative versions but let me know if I missed anyone below.

Apologies if you wanted Spider-Ham on here.


NEWS!

Battle of the Atom Last November, All-New X-Men brought the X-Men of the past into the present. What's next? This fall, a new X-book crossover will take the natural next step, and bring the X-Men of the future into the present. Why? To send the X-Men of the past back to their time by any means necessary.

First announced during Marvel's X-Men panel Sunday at C2E2 in Chicago, "Battle of the Atom" is a 10-part crossover running through the X-books written by Brian Michael Bendis, Jason Aaron, and Brian Wood in September and October. The story starts with X-Men: Battle of the Atom #1 by Bendis and Frank Cho, and then runs through issues #12 and #13 of Uncanny, All-New #16 and #17, Wolverine and the X-Men #36 and #37, issues #5 and #6 of the soon-to-debut new volume of the Wood-written X-Men, and final installment X-Men: Battle of the Atom #2. Did you get all that?

The future X-Men were designed by legendary illustrator Arthur Adams, and based on sketches released by Marvel, include a Wolverine offspring with (potentially) blue skin and red hair, a female Xorn, an Ice Hulk and/or Thing, Deadpool in some shape or form, someone resembling Professor X, Old Beast and an adult version of Molly Hayes from Runaways.

"Some X-Men of today are going to be surprised by who they hooked up with, and had babies with," Bendis said. "Some people who aren't even romantically linked right now end up having children. That's going to be hard to walk away from."

Aaron said to Newsarama that the future X-Men will be led by the older Kitty Pryde from the classic "Days of Future Past" storyline. "Battle of the Atom" is also intended as a celebration of the X-Men's 50th anniversary; Stan Lee and Jack Kirby's X-Men #1 debuted in September 1963.

As with any crossover, Bendis said that the outcome of "Battle of the Atom" will involve a significant status quo shift; for his books, All-New X-Men and Uncanny X-Men, in particular, and that those involved are looking to play up what they like about crossovers like this, and avoid what they don't.

What do you think of "Battle of the Atom"?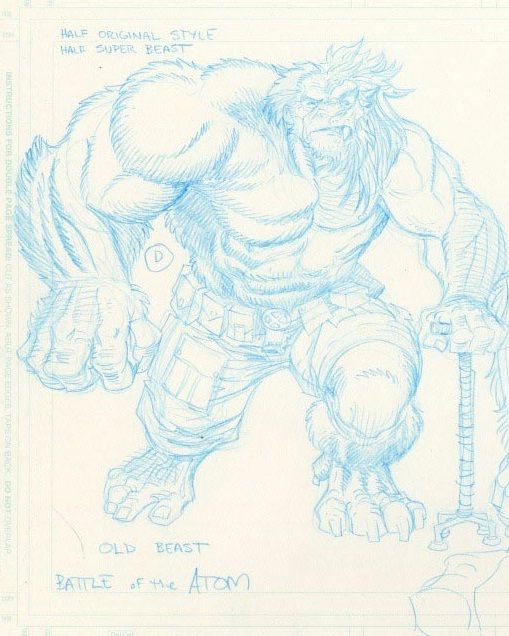 New 52! DC's latest edition of 'What's New in the New 52' is showing off the possible debut of Cyborg Superman in the New 52. This image was posted to DC's website along with the following text by editor-in-chief Bob Harras.

"Some of you might remember the last time a Cyborg Superman showed up. Would we dare revisit such a classic storyline? Hmmm. Well, never say never, right? As I've been telling you, all bets are off. Everything's on the table.

"Sorry to make your head explode on a Friday, but enjoy Kenneth Rocafort's lovely sketch in the meantime. We'll be in the conference room discussing ... oh, never mind."

Did that get your attention?

The original Cyborg Superman, created by Dan Jurgens, was introduced in the "Reign of the Supermen" story in 1993, following the high-profile "Death of Superman" arc a year earlier. It was a new guise for previously introduced character Hank Henshaw, and one of four characters positioned as potential replacements to the Man of Steel.

Henshaw claimed to be the real Superman rebuilt with technology, but later showed his villainous ways. He was responsible for the destruction of Coast City, and later became a member of the Sinestro Corps. A still-human version of Henshaw made his first New 52 appearance in Team 7.

Are you interested in learning more about this Cyborg Superman?





Kill Wolverine. How many times has Wolverine's healing factor saved him from certain death? The power has come in handy and add his claws and unbreakable Adamantium skeleton, you have a pretty cool character. So what will the reaction be when he appears to now be vulnerable as of the upcoming "Killable" story arc, announced by Marvel during their X-Men panel Sunday afternoon at Chicago in C2E2.

"Killable" starts in August's Wolverine #7 by series creative team Paul Cornell and Alan Davis. Cornell spoke about his plans, and suggested that a major status quo upheaval in the vein of Superior Spider-Man isn't out of the question for Logan.

What "status quo" do you think will be changed?





Comics Alliance...No More. ROBOT 6 has confirmed rumors circulating this weekend at Chicago Comic & Entertainment Expo that parent company AOL has shut down the comics news site Comics Alliance. The move came Friday amid the abrupt closings of AOL Music and several music news and video sites.

Launched in its current form in August 2009 by Laura Hudson (AOL had briefly operated a lower-profile comics blog with that name), ComicsAlliance featured a mix of news, humor and commentary and a staff of contributors that most recently included the likes of Caleb Goellner, Chris Sims, Andy Khouri, and David Brothers. Hudson left the site in June 2012, to be replaced as editor-in-chief by former Vertigo editor Joe Hughes.

A three-time Eisner Award nominee, ComicsAlliance posted no new content over the weekend, even as C2E2 and Stumptown Comics Fest were unfolding, leading early credence to rumors that it had been closed. The site published only a link round-up that had been written Friday; the weekly "War Rocket Ajax" podcast, which typically appears on Mondays at ComicsAlliance, was instead posted at Sims' personal website.

I was a fan of the site and any time we lost a well done comics related site, it's not a good thing for the industry.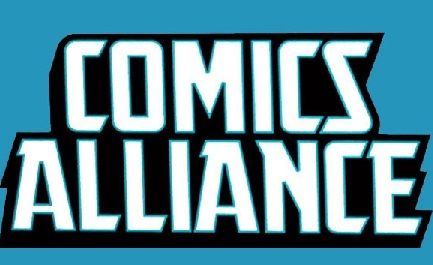 Jonah Hex is coming! To the present-day DCU, that is. All-Star Western continues to "shake things up" with a surprising co-star...Booster Gold!

In April's All-Star Western #19, the time-traveling hero from the future, Booster Gold, showed up in the far-flung past of the DCU. Through a series of random events, Booster ended up serving as sheriff of a Western town, but things changed when he encountered bounty hunter extraordinaire Jonah Hex. Now the two are heading off for a co-adventure, as they endeavor to take down a band of ruthless outlaws.

All-Star Western, launched with the DC reboot in September 2011, is written by Jimmy Palmiotti and Justin Gray with art by Moritat. The series is similar to the writers' former critically acclaimed Jonah Hex series, but it's more entwined with the history of the New 52 universe.

The appearance of Booster Gold in the series ties All-Star Western to the upcoming "Trinity War" event that will cross through Justice League Dark, Justice League, and Justice League of America. This will be the first time readers see Booster Gold since he disappeared last August, after a version of him from the future came back to warn of disaster related to the relationship between Superman and Wonder Woman.

Gray talks about the story behind Booster showing up in the past and interacting with Jonah saying, "[He's a] time-tossed hero hurtling across the DCU for reasons unknown. Booster has already appeared in the old West prior to meeting with Hex. Both men are drawn together in pursuit of a dangerous pair of outlaws."

Are you interested in Western comics?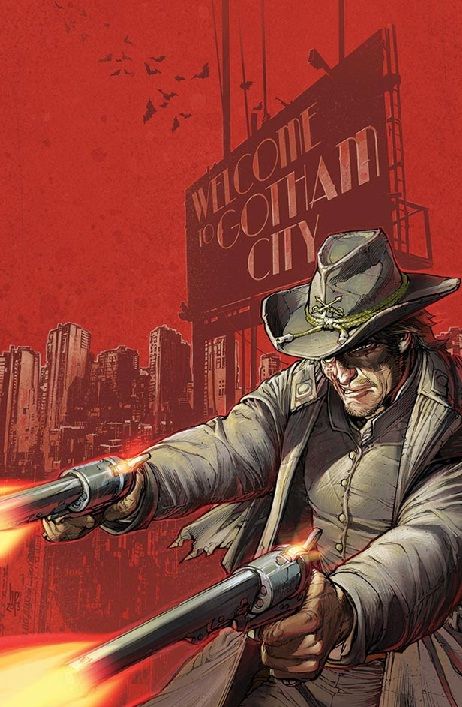 REVIEWS!

Do YOU want to be a reviewer for COMICS 411? Send me an email at stevethegoose@gmail.com to find out how! Take it away RobF!

Guardians of the Galaxy Issue 2

By RobF

Rebooting a popular series has it own set of challenges and opposition, and this series is no exception. In my opinion, Dan Abnett and Andy Lanning own the Guardians and anyone who tries to top them is undertaking a fool's errand. But I have to admit Brian Bendis is giving them a run for their money so far.

Issue 2 begins with London under attack and with no lines of communication open the Guardians, along with Iron Man, are on their own. We then flash back to a meeting held 6 weeks before including the ambassadors of the Kree, the Shi'ar, the Negative Zone, the Brood,
the Badoon, and Freyja of the Asgardians. They acknowledge that Earth will soon join the cosmic community but differ on the role earthlings will play. The Supreme Intelligence and the Shi'ar believe now is the time to stop the Earth before they become too powerful.

Meanwhile the battle continues with the Guardians in control. They have taken the fight directly to the invaders. Rocket Raccoon destroys a ship as Iron Man rescues Drax and Gamora from the explosion.

The end of the story takes us back to the meeting where Freyja makes it clear that Earth is under her protection and any attack would be considered an Act of War. The ambassadors agree that Earth is off limits but the it seems insincere (as the attack proves).

The issue ends with the Guardians victorious but they are quickly arrested under Peter Quill's fathers' orders for returning to Earth.

As I stated before, Bendis has fused some strong dialogue with some decent action. The addition of Iron Man does not seem forced, he actually fits in quite well with this team. His veteran status brings this team some notoriety and credibility.

To me what really make with series click is the artwork. Steve McNiven gives each character emotion and his detailed work from panel to panel is wonderful to look at. There's never a waste of space, everything in each panel matters to him.

In the end I am very curious to see where this series is going. Bendis and Co have a set up a strong foundation to bulid upon.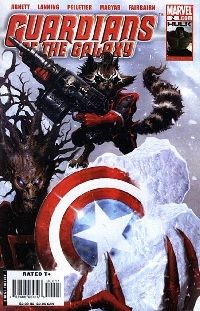 PREVIEWS!

What do we have to look forward to? Here's a grab bag of coming attractions! Which one are you most excited for?

StormWatch #20 Written by Jim Starlin and art by Yvel Guichet and Jonas Trindade, the new StormWatch is even more bloodthirsty than the previous team! On their first off-planet mission, the new StormWatch has to prove itself...while Lobo is seduced by aliens! I'm hoping they can present us a more consistent written Lobo!

If done right, Lobo could be a huge boon for DC. If I was...I better stop. Once I start talking about my Lobo proposal, I'll be talking for hours.





Batwing #20> This issue answers the question that's been on everyone's mind: Who is Batwing?





Savage Dragon #187 "The Vicious Circle Rising". A glimpse into the lives of Chicago's notorious criminal organization. For decades the Vicious Circle has all but ruled the Windy City. Now, at last, we enter their world and see through their eyes. We see their struggles, their fears, the obstacles they face. Introducing the sons and daughters of the Vicious Circle. We see the crime family they were born to inherit and the forces who oppose them.


WEBCOMIC of the WEEK!

Do you have a web comic that you want me to push? Send it my way or mention it in the comments so I can take a look and share!

I almost missed the deadline for this column because I was too busy reading Ctrl+Alt+Del. Ctrl+Alt+Del (abbreviated CAD) is a gaming-related webcomic by Tim Buckley. It's been around since October 23, 2002 so that makes it one of the longest running webcomics out! It's a nice mix of pop culture humor with a strong video game reference bend. It's updated every Monday, Wednesday, and Friday, so if you're a new fan, you have some catching up to do!

For more, head over to cad-comic.com!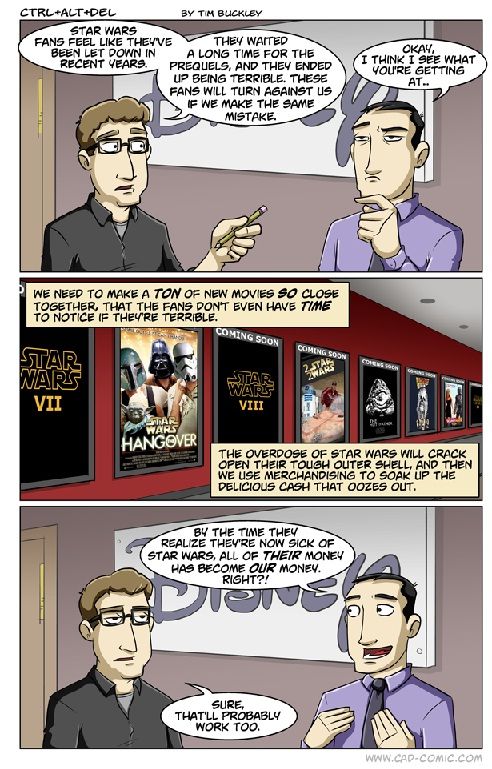 Before I say GOODBYE!
Follow me on Twitter for random bits, news RT's, and updates! Only at http://www.twitter.com/stevethegoose!

My Hollywood gossip (and anything else!) Hollywood 5 & 1!

My friend, Leola Bell is up for Playmate of the Year. Leola is an awesome person and she gets my endorsement. Click on the LINK and vote daily! Thanks!

I just interviewed Playboy's Miss April Jaslyn Ome! A really beautiful Playmate who talks about how her life has changed, her love of sharks, and what catches her interest on TV!

I also caught up with the lovely Heidi Bivens! Heidi is one of the best costume designers in Hollywood and we talked about her latest movie, Spring Breakers!

Are you a fan of 411mania on Facebook? Keep up-to-date on news and contests!

Are you following 411mania on Twitter?
http://www.twitter.com/411mania
http://www.twitter.com/411wrestling
http://www.twitter.com/411moviestv
http://www.twitter.com/411music
http://www.twitter.com/411games
http://www.twitter.com/411mma

If you have some down time and are looking for a great place for great fun, check out Tiger Flash Games!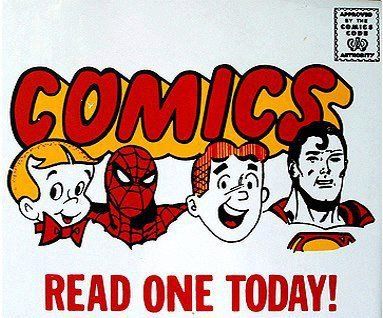 That's all the time I have. See you next week!

comments powered by