SPOTLIGHTS
This Week in Amusement 05.01.13: In Defense of (Some of the) Most Hated Celebrities
Posted by Enrique on 05.01.2013

What have these celebrities done to us to earn such scorn? Let's look on the bright side of some of those who have been labeled "Most Hated": Jesse James, Shia LaBeouf, Kristen Stewart, Jay Leno, Kim Kardashian, and Gwyneth Paltrow.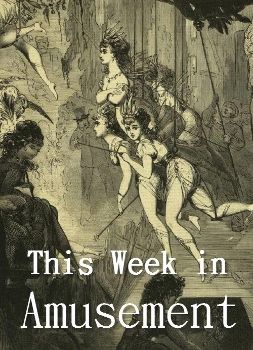 Last month, the inestimable Star Magazine put out its annual list of Most Hated Celebrities, which is mainly designed to give us in the national peanut gallery something to talk about. It would be easy to heap derision on these Most Hated folks, but let's try something novel. Instead of making cheap jokes at the expense of Chris Brown, let's see if we can't find something redeeming about these possibly misunderstood individuals.

The Star list goes all the way to 20, and some of them are tougher to defend than others (Chris Brown again leaps immediately to mind). So let's pick a few of the more challenging ones and see if we can make a case for them.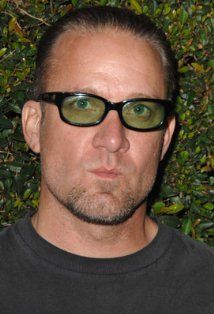 #19 Jesse James

At first blush, defending James appears to be a thankless undertaking. This is a guy who cheated on America's 1990s Sweetheart Sandra Bullock with a woman who holds…a number of unorthodox views on fashion and child-rearing. James also has committed crimes against humanity like…actually, cheating on Sandra Bullock years ago is the only thing he seems to have done wrong. When you think about the laughingstock James was following the dissolution of his marriage, it's unfair to still be dumping on him at this late date. James doesn't seem worthy of serious contempt.

Admittedly, there isn't a lot of evidence that James is an admirable human being…but if you were feeling generous, you could give him credit for being a defender of civil rights. A few months ago, James posted an earnest, thoughtful defense of gun rights on his Facebook page. That wouldn't earn him any respect from folks who don't appreciate the NRA, but by the standards of celebrity political commentary, it was measured and astute – not some Ted Nugent bullshit.

Plus, James just got married for the fourth time a few weeks ago – to the daughter of a billionaire. What could be more admirable?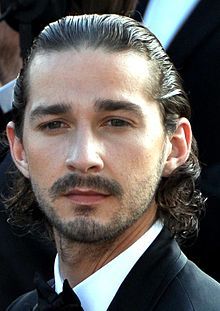 #17 Shia LaBeouf

It's hard not to hate that face. Just look at that smug bastard. You just know he's a massive prick from the look in his beady goddamn eyes. And when you hear about how Harrison Ford gave him crap for not being a team player, or that LaBeouf strongly implied he knocked boots with Megan Fox, or how he tweeted private emails after being fired from a Broadway play because he couldn't get along with Alec Baldwin – it all confirms your suspicions that he's an entitled shitheel who doesn't deserve the breaks he's gotten.

But maybe it's all in your head. Perhaps the reason you hate LaBeouf is because for a good chunk of his career he's been cast as smug bastards. Maybe the fact he plays snotty pricks so well is a testament to his acting talent.

And really – why are we supposed to be mad at him for trashing that crap Indiana Jones movie? If Samuel Jackson comes out and says those Star Wars prequels were garbage, he'll be a national hero (even more of one than he already is). And since when is not getting along with Alec Baldwin a character flaw? LaBeouf may be the most misunderstood guy on this list.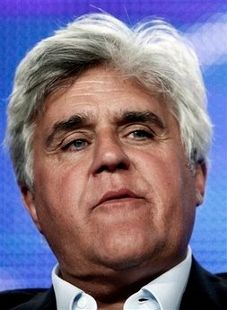 #14 Jay Leno

Like Jesse James, most people dislike Leno for something that happened years ago – his perceived ouster of Conan O'Brien from The Tonight Show. Leno is also disliked for making a fortune telling jokes that your grandparents and parish priest would think were obvious.

No one can argue Leno is funny. But the hatred comes from the three-year-old dispute with O'Brien, and it's actually fairly easy to defend Leno on that count. It may be hard to remember, but all reports indicate it was O'Brien who had threatened to leave NBC to pursue other opportunities if he didn't get The Tonight Show. How come that's never remembered as a strong arm tactic?

Another thing that no one can argue is The Tonight Show ratings dropped off a cliff when O'Brien took over. O'Brien's current home TBS seems perfectly happy with 900,000 viewers per episode. For comparison, Leno's reruns outdraw that.

In any other job, if you underperform your predecessor that badly, you're going to get fired and no one will feel sorry for you.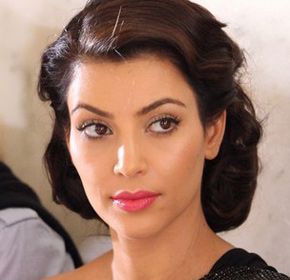 #14 Kim Kardashian

It may be impossible to believe that Kim Kardashian has any redeeming qualities, but she has at least one – she's a tireless campaigner for the recognition of the Armenian genocide.


All right, maybe "tireless" is stretching it, but this is a much less frivolous cause than most celebrities take up. Kardashian even made a helpful video on the subject. Actually, she really seems like a sweetheart. Why would anyone dislike her?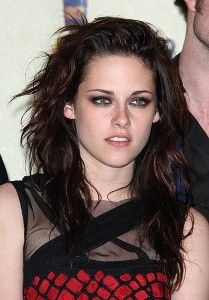 #2 Kristen Stewart

Stewart's designation as Most Hated is another case where people don't like something she's done to someone else. Apparently a lot of folks are still sore at Stewart for breaking the heart of Twilight costar Robert Pattinson, and breaking up the marriage of director Rupert Sanders.

But Pattison has apparently forgiven her – in fact, it seems like he's a wreck without her. If Pattinson doesn't hate Stewart, what business is it of ours?

Meanwhile, that same committed fan base that was down on Stewart for her cheating ways didn't stay home when she starred in a Snow White reboot last year – that film had a $56 million opening weekend. More than anyone else on the list, hatred of Stewart and her expressionless face is solely in the minds of Star Magazine's editors.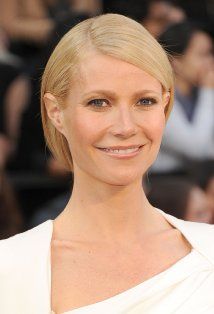 #1 Gwyneth Paltrow

We're not huge followers of People's Most Beautiful Person in these parts, but it seems self-evidently silly that a Most Hated list with Chris Brown on it (hat trick) has Paltrow at the top. Here is Star Magazine's blurb:


For years, Gwyneth has rubbed many in and out of the business the wrong way. Do people think she's arrogant? "I'm really f–king good at my job," she's said. "People who are interesting and good know that, and that's all that matters." Pretentious? "I would rather die than let my kid eat Cup-a-Soup." Perhaps it's how she explained her lifestyle website Goop.com: "When you go to Paris, and your concierge sends you to some… restaurant because they get a kickback, it's like, 'No. Where should I really be? Where is the great bar with organic wine? Where do I get a bikini wax in paris?' People know that I know that." Or it may be how she explained why she now lives in London, saying: "I don't fit into the bad side of American psychology. The British are much more intelligent and civilized than the Americans."
There's nothing wrong with someone being proud of their professional accomplishments. And while we're not blessed with children ourselves, it doesn't seem uncommon for the parents we know to get "pretentious" about the eating habits of their offspring. As for getting a bikini wax in Paris, who would you trust more? Angie's List?

Regarding the British being more civilized than Americans, there's no accounting for taste. The British are largely responsible for football hooliganism, television license fees, and an unchecked surveillance state, so you could really make an argument either way. At worst, Paltrow is slightly oblivious to how overly sensitive people might interpret her public statements. That's a poor excuse for hatred.

Besides, how can we hate someone who talks about her personal grooming habits so adorably?



Until next week, dear readers, be merry!
comments powered by