SPOTLIGHTS
411 Movies Roundtable 05.01.13: Iron Man 3, Star Trek Into Darkness, More
Posted by Chad Webb on 05.01.2013

Will Iron Man 3 will be another great comic book film? Will The Hangover Part III make up for the second movie? How much are we looking forward to Star Trek Into Darkness? The movie-zone staff looks at May's upcoming films!










































411 readers, I bestow upon you the Movie-Zone Roundtable for May 2013. I should note that a few titles had their release dates changed this month. I was able to catch After Earth's last minute move, but not The Purge, which is coming out in the beginning of June. Oh well, you can read our thoughts on it now.

Everyone seems excited to see Iron Man 3 to a certain degree, which inspired the pics you see below. We're pretty mixed on The Great Gatsby and only one of us has interest in Peeples. Check out the rest of our thoughts!

For the May 2013 edition, the following staffers have contributed:

Jeremy Thomas: Host/Writer of multiple columns. The 8 Ball
Jeremy Wilson: Author of The Hush-Hush News Report
Bryan Kristopowitz: Creator of The Gratuitous B-Movie Column
Chad Webb: Columnist/Reviewer of To The Wonder



THE MONTH THAT WAS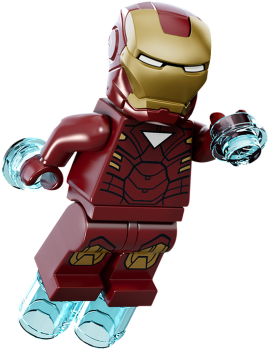 BRYAN KRISTOPOWITZ



Biggest Winner of the Months: It's probably a toss up between Tom Cruise and Marvel Studios. For Cruise, his sci-fi action flick Oblivion had a big opening, both in the US and internationally. Cruise clearly still matters. As for Marvel, Iron Man 3 opened internationally at the end of the month and made close to $200 million, more than The Avengers did when it opened worldwide. It always helps when your big franchise tent pole movie opens big before it even opens in the United States.

Biggest Loser of the Month: The Scary Movie spoof movie franchise. The first four Scary Movie movies opened big and made a bunch of money, but the fifth one has essentially tanked. It has probably already made a profit, but not like the last ones. It could be the end of the whole thing.

Biggest Movie News of the Month: Luc Besson is going to make an action movie starring Scarlett Johansson. Besson really hasn't directed much of anything lately (the last thing he did was The Lady, a biography, and that was in 2011. He hasn't made a full on action movie since, what, 1997?) so it'll be cool to see him getting back in the game. And having Johansson as the star is just, well, awesome. You can never go wrong with Scarlett Johansson.

Your Most Anticipated Movie of the Month: Iron Man 3, obviously. The second Star Trek movie looks great, as does The Hangover part III. And hopefully The Purge turns out as awesome as it looks.

Recommended DVD Release of the Month: Jack Reacher, Fringe : Season Five, Flashpoint Season Five, The Last Stand, The Burning- Collector's Edition, Captain America (1990)

Classic Movie of the Month: Shaun of the Dead (2004). I recently watched this zombie comedy again and, well, fell in love with it all over again. Director/co-writer Edgar Wright and co-writer and star Simon Pegg make a great zombie movie, a zombie movie spoof, and a comedy that's still just as funny as when I first saw it. Nick Frost is brilliant as Ed, Pegg's Shaun's best friend, and Kate Ashfield is sweet as Shaun's ex-girlfriend Liz. Wright, Pegg, and Frost later made the cop movie Hot Fuzz, and they're set to release the third part of their trilogy this year (The World's End). Hopefully that's as good as Shaun. I can't wait to watch Shaun of the Dead again.

Movie Quote of the Month: "You've got red on you." - Various people- Shaun of the Dead (2004)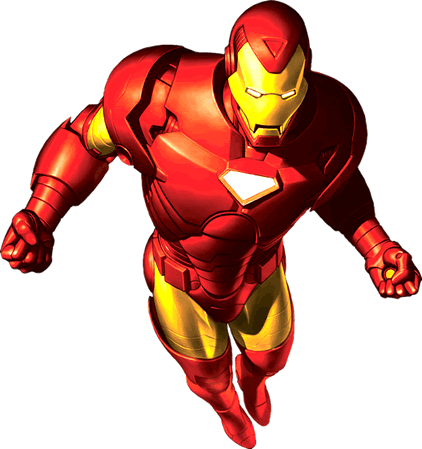 JEREMY WILSON





Biggest Winner of the Month: Pierre Etaix. After decades of relative obscurity, the films of French comedian and filmmaker Pierre Etaix finally emerged from legal limbo and rights purgatory to get a proper restoration job and theatrical tour starting in 2010. Now, they've joined The Criterion Collection with a superb Blu-ray/DVD release that features three shorts (including the 1962 Oscar-winning Happy Anniversary) and five feature films including his wonderful debut The Suitor and genuine masterpieces Yo Yo and Le Grand Amour. Thankfully, Etaix – now 84 – is still alive to see the fruit of his artistic prime released to the masses and he has contributed introductions for each of his works on the Criterion set, showing off a glimpse of the man and vibrancy we see in his work from almost half a century ago. An unjust and unlucky cloud has seemingly been the hallmark of Etaix's career to this point; his career began as Jacques Tati's assistant director and gag writer on Mon Oncle and his first acting job was in Robert Bresson's Pickpocket – a role that was mostly cut, ultimately only showing Etaix's hand. He was also to be featured in Jerry Lewis' infamous The Day the Clown Cried which has gone unreleased for four decades (that might be a good thing), while the films of this new Criterion set were held hostage for years, unseen by generations of movie lovers. Eventually, Etaix grew weary of the pressures of film and returned to life as a clown, unbelievably reminiscent of his own film Yo Yo. Now though, Etaix can rightfully join the ranks of Chaplin, Keaton and Tati as some of the cinema's greatest and most visionary physical comedians and filmmakers.

Biggest Loser of the Month: You know, I was kind of struggling with who to put here, but then I came across the following. Trance has – as of April 28th – earned $2.12 million at the American box office. In three and a half weeks, it has only earned $13.6 million worldwide on a $20 million production budget. I was honestly floored by this. I have no idea what Fox Searchlight – one of the bigger boutique / indie arms of a major studio – was doing with this. They gave it a slow roll-out and never got it into more then 443 theaters. This is a film directed by Danny Boyle and starring James McAvoy and Rosario Dawson. Granted, it doesn't scream "runaway blockbuster" but how they couldn't even get this to $10 million domestically is honestly beyond me. To put it in some perspective, Filly Brown has earned more ($2.3 million) in two weeks and nearly half the theaters. Whatever you think of the film – and reviews have been all over the place – most of the blame has to fall on Fox Searchlight for such an underwhelming box office take, especially in a very open month.

Biggest Movie News of the Month: Honestly, we've all known the day would come eventually, but even just the intimation that Iron Man 3 or The Avengers 2 could be the last time we see Robert Downey Jr. put on the Iron Man suit is one of the biggest movie news stories of the month. It makes sense, but with Iron Man 3 likely to flirt with $1 billion and The Avengers 2 likely to go way beyond that, it's still hard to imagine the signature member and movie star leaving the Marvel juggernaut. With his deal up, it would seem like The Avengers 2 would be the point where we say goodbye to one of the men most responsible for the Marvel Cinematic Universe becoming what it is today.

Your Most Anticipated Movie of the Month: Before Midnight & Star Trek Into Darkness Usually, I don't like ties, but I honestly can't break this one. These are two of the five films I'm probably most looking forward to for the rest of this year and for vastly different reasons. Star Trek was one of the most fun, pure popcorn blockbusters in recent years and is one of the few examples of those which I was eagerly anticipating the next one before I'd finished walking out of the theater. This one looks even more epic and dark and explosive-y and lens flare-ish...basically everything I could want in that kind of movie. As for Richard Linklater's Before Midnight, here's the third film in a trilogy 18 years in the making. I (and so many others) love Celine and Jesse, believing they are one of cinema's truly great couples and romances, and I have little doubt that Before Midnight will continue this trio's (Linklater, Delpy, Hawke) run of intimate, incredible masterpieces (Before Sunrise, Before Sunset).

Recommended DVD Release of the Month: A pair of outside-the-box flicks that have made waves, one from last year and one from this year. Shane Carruth's Upstream Color was the hit of Sundance and Berlinale with his follow-up to 2004's Primer making its way onto DVD & Blu-ray May 7th. It is definitely one of the year's most talked-about films with many people declaring it as one of the year's best films.

For something a little more in the mainstream, The Wachowskis' gigantic Cloud Atlas arrives on Blu-ray and DVD May 14th. I said for weeks after seeing it that I remained unsure whether it was a great film or just a great experience. I only saw it once and it certainly left an indelible mark, but a second – and maybe third – viewing is almost required to fully comprehend and come to terms with what it is and what it isn't. Away from the spectacle of seeing it on the big screen and settling down from the hyperbolic first impressions, it will be interesting to see – almost seven months later – how it plays.

Classic Movie of the Month: Well, in honor of Before Midnight being released, it probably wouldn't be the worst time to go back and revisit (or visit for the first time) its two predecessors Before Sunrise and Before Sunset. If you like action, explosions and cinematic busyness, then they might not be for you. But if you like phenomenal character studies, ridiculously great dialogue, picturesque urban European locales and intensely intimate and romantic films, then dive right in.

Movie Quote of the Month: From Before Sunrise :
Jesse: "Think of it like this: jump ahead, ten, twenty years, okay, and you're married. Only your marriage doesn't have that same energy that it used to have, y'know. You start to blame your husband. You start to think about all those guys you've met in your life and what might have happened if you'd picked up with one of them, right? Well, I'm one of those guys. That's me y'know, so think of this as time travel, from then, to now, to find out what you're missing out on. See, what this really could be is a gigantic favor to both you and your future husband to find out that you're not missing out on anything. I'm just as big a loser as he is, totally unmotivated, totally boring, and, uh, you made the right choice, and you're really happy.
Celine: "Let me get my bag."





JEREMY THOMAS



Biggest Winner of the Months: Call me crazy, but I'm picking the Rock for this one. I don't want to go too cross-zone but on top of main eventing WrestleMania he had G.I. Joe: Retaliation which was an enormous hit and Pain & Gain which opened at #1 (albeit a more modest #1) this past weekend. Dude's also got Fast & Furious 6 coming up this month. I'd say it is safe to say that ol' Dwayne Johnson had the best news all month on a consistent basis (aside from that whole torn abdomen thing).

Biggest Loser of the Month: Scary Movie 5 and anyone who watched it. That includes me, for the record. Sure, it will be profitable but it opened at about 25% what the last one did and it is easily the worst movie I've seen so far this year. That's worse than Movie 43 and A Haunted House, for the record. Who needs a drink?

Biggest Movie News of the Month: The potential departure of Robert Downey Jr. from Iron Man 3 is huge, but it's also very far from confirmed at this point. Instead I'm going to go with another bit of Marvel news...namely, the release of the Thor 2 trailer which looks about 10,000 shades of bad-ass. Alan Taylor looks to have grounded the fight scenes more and Malekith looks bad-ass. I can't wait.

Your Most Anticipated Movie of the Month: Iron Man 3, Star Trek Into Darkness, Before Midnight...oh, it's a tough month for me to choose. I'm going to go with Iron Man 3 because I'm such an unrepentant Tony Stark fanboy.

Recommended DVD Release of the Month: I'll do a tie here; Superman: Unbound and Cloud Atlas. The former is DC's latest Animated Universe film and features a great voice cast doing one of my favorite Superman stories, while the latter is the most criminally overlooked film of last year. I really doubt you can go wrong with either.

Classic Movie of the Month: JW has the Before films covered so I'll tackle the last time we saw a second Star Trek film (I know, the continuity is wonky but it kind of works) in Star Trek II: Wrath of Khan. It's easily the best film of the first series of films that ended before J.J. Abrams' coming aboard the franchise; it contains so many iconic sci-fi moments that I wouldn't even know where to begin. Oh wait, I have an idea...

Movie Quote of the Month: "KHAAAAAAAAAAAAAAAAAAAAAAAAAAAAAAAAAAAAAAAAAAAAAAAN!!!!!!!!!!!"
- Captain James Tiberius Kirk (William Shatner), Star Trek II: The Wrath of Khan





CHAD WEBB



Biggest Winner of the Month: I couldn't really think of an obvious winner, but a few films did pretty well at the box office in April, so I'll spotlight Oblivion, 42, and Evil Dead for raking in healthy amounts of dough before the blockbuster season kicks off. I didn't love the latter two titles, but they made money and that's worth something.

Biggest Loser of the Month: I'm going to say Hellboy fans. Creator Mike Mignola announced that there are no plans for Hellboy 3 and if I recall correctly Guillermo del Toro has hinted that there won't be another one in the past. This really stinks because I love both films and envision a trilogy. Cutting off at two seems abrupt and shortchanging the potential of the material. I know Ron Perlman wants a second sequel, but I don't think he'll get his wish. Del Toro has a full plate now anyway. Too bad.

Biggest Movie News of the Month: We always have lots of news about sequels and rumors of anticipated adaptations, but the biggest news for me in April was the death of Chicago Sun Times critic Roger Ebert. We already did a tribute column to the man, so I won't ramble, but this was a huge loss for many people.

Your Most Anticipated Movie of the Month: I have been waiting for Before Midnight for a few years now. That is easily my #1 anticipated flick for May. Behind that would be Star Trek Into Darkness, which stars the great Benedict Cumberbatch. I hope it's as good as its predecessor.

Recommended DVD Release of the Month: There are two that stand out for me: Fringe - The Complete Fifth and Final Season & Cloud Atlas. Fringe quickly became one of my favorite shows of all-time and although it was a bit rushed, I still loved what they did in the final season. Cloud Atlas was the Wachowskis big, bold, and complex epic that I am looking forward to seeing again.

Classic Movie of the Month: The exact date has passed, but The Sandlot celebrates its 20th anniversary this year. I saw this movie in the theater the first week it was released, loved it instantly, and have re-watched it numerous times. It is a classic for the entire family and one of the most fun stories about kids being kids and growing up. So many of the characters are unforgettable, as are many scenes throughout the picture (like Wendy Peffercorn). Thankfully the putrid sequels got swept under the rug and have not changed the status of the original. If you've never seen it I absolutely recommend it to any age or gender, but if you've only seen it once, check it out again. It still holds up.

Movie Quote of the Month: Squints: "I've been coming here every summer of my adult life, and every summer there she is oiling and lotioning, lotioning and oiling... smiling. I can't take this no more!" –From The Sandlot (1993)



COMING ATTRACTIONS



May 3rd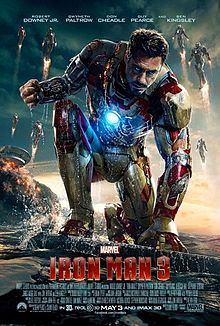 Iron Man 3





Rated PG-13
Plot: When Tony Stark's world is torn apart by a formidable terrorist called the Mandarin, Stark starts an odyssey of rebuilding and retribution.
Director: Shane Black
Stars: Robert Downey Jr., Guy Pearce, Gwyneth Paltrow, Don Cheadle



Bryan Kristopowitz: Every Marvel movie is an event, and the third Iron Man movie is no exception. It looks fantastic, and the early buzz on the movie has been generally good. It'll be interesting to see what writer/director Shane Black brings to the franchise and the overall Marvel movie universe. I can't wait to see it.

Jeremy Wilson: It's Iron Man 3. We're all looking forward to it and nothing I say impacts the fact that it'll be the biggest movie of the year. The only question is whether it can cross the $1 billion mark at the box office and whether it can go down as the best Iron Man film.

Jeremy Thomas: Okay, so I've explained how much of a Marvel (and specifically Iron Man) fanboy I am, right? That doesn't mean that I wasn't skeptical of this film initially. First of all, I have been concerned about how they would pull off the Mandarin in the relatively non-mystical Marvel Cinematic Universe. But they appear to be proving themselves up to the challenge and Kingsley looks phenomenal as Tony Stark's ultimate foe. Buzz on this is largely good; it is getting around the same overall quality of reviews as The Avengers and that's something that makes me giddy.

Chad Webb: This is the big release for May. We all know that and millions of us will be seeing it. I think the first trailer was good and got me pumped to see it after my mixed feelings on Iron Man 2. However, future trailer have revealed way too much of the plot, to the point where many aspects are obvious if you put the pieces of the puzzle together. This is not the fault of the film, which I still hope is enjoyable, but it does dampen my anticipation a tad.





The Iceman





Rated R
Plot: The true story of Richard Kuklinski, the notorious contract killer and family man. When finally arrested in 1986, neither his wife nor daughters have any clue about his real profession.
Director: Ariel Vromen
Stars: James Franco, Chris Evans, Winona Ryder, Michael Shannon



Bryan Kristopowitz: I'm a little tired of hitman movies, but with this cast and the whole "based on a true story" thing The Iceman could be a worthwhile endeavor. Michael Shannon is always worth watching.

Jeremy Wilson: The Iceman...aka The Film That Isn't Iron Man 3 is what it should be called. It's got an interesting cast for sure, but is going to get completely swamped in the deluge of huge May releases. For most, it'll be a rental.

Jeremy Thomas: This is certainly something that I've been interested in ever since it was in development. The story is the kind that seems to be fertile ground for a good crime biopic and the cast is impressive. This is Vroman's first feature narrative film and I'm curious to see what he has to offer; reviews have not been generous but you never know.

Chad Webb: Even for a limited release, hitting theaters next to Iron Man 3 means this will be overlooked. Nevertheless, I dug the trailer and have been praising Michael Shannon for years now, so I'm anxious to see this if it comes to my area. Stories about hitmen are somewhat passé, but Shannon can elevate it in my opinion.

May 10th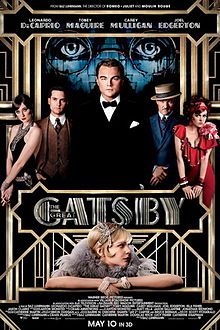 The Great Gatsby (2013)





Rated PG-13
Plot: A Midwestern war veteran finds himself drawn to the past and lifestyle of his millionaire neighbor.
Director: Baz Luhrmann
Stars: Leonardo DiCaprio, Carey Mulligan, Joel Edgerton, Tobey Maguire



Bryan Kristopowitz: I really don't have much interest in seeing this, as I'm not a DiCaprio fan. I just want this movie to finally come out so I don't have to see the goddamn trailer for it anymore. I've been seeing it for like eight months now. It's time to give it a rest.

Jeremy Wilson: The most incessantly marketed movie of the year with trailers and clips being released in conjunction with seemingly every single from the soundtrack, this seems like one of the year's biggest "love it or hate it" movies. Baz Luhrmann has an eclectic resume and has some passionate defenders, but The Great Gatsby is arguably his biggest film – and risk – to date. If it flops, that will mean two very high profile duds and Moulin Rouge! a dozen years in the rearview mirror.

Jeremy Thomas: Baz Lurhmann always makes interesting films. They may not always be good but they always bring something impressive to the table in some respect. This is an ambitious film for him, both in scope and in tackling one of the most beloved novels of the twentieth century. With the cast he has lined up it has every chance to be good but will it succeed? I'm not quite trusting enough in Luhrmann to say yes yet, but I will give him a try.

Chad Webb: I have never been a big Baz Luhrmann fan. He is exceedingly style over substance, and the major question is how that will affect this adaptation. He has Leonardo DiCaprio and a talented cast leading the charge, but this is a well-known novel that many purists will be scrutinizing. My expectations are that the acting will be solid but the script and ostentatious production design will be a detriment. We shall see.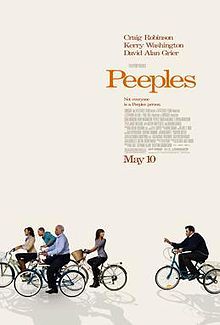 Peeples





Rated PG-13
Plot: Sparks fly when Wade Walker crashes the Peeples annual reunion in the Hamptons to ask for their precious daughter Grace's hand in marriage.
Director: Tina Gordon Chism
Stars: Kerry Washington, Craig Robinson, David Alan Grier, S. Epatha Merkerson



Bryan Kristopowitz: This is a Tyler Perry production but he's not directing it, which is fine. I just wonder if the usual Perry audience will show up. I'm a big David Alan Grier fan, so based on that fact alone I'm kind of interested in checking this out at some point. The trailers have been funny.

Jeremy Wilson: I'm done with Tyler Perry. I know he's only producing this, but it doesn't matter. Anything he's got his name to, color me suspicious. I like the main cast, but the trailer looks pretty dreadful. In a packed month, this seems like a skip.

Jeremy Thomas: Tyler Perry produces, and I have no interest. The cast is very good but the story is generic in the extreme; I have nothing else positive to say about this.

Chad Webb: This is simply another version of Meet the Parents. Tyler Perry is producing and at this point his fans are locked in and those who aren't have simply stopped caring. David Alan Grier is extremely funny, and Craig Robinson is cool too, but I'm not expecting this to be very good. The trailer was terrible.

May 17th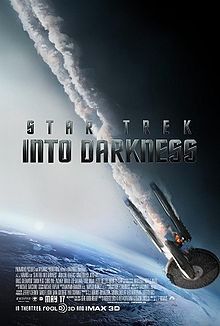 Star Trek Into Darkness





Rated PG-13
Plot: After the crew of the Enterprise find an unstoppable force of terror from within their own organization, Captain Kirk leads a manhunt to a war-zone world to capture a one man weapon of mass destruction.
Director: J.J. Abrams
Stars: Benedict Cumberbatch, Chris Pine, Zoe Saldana, Zachary Quinto



Bryan Kristopowitz: The first Star Trek was outstanding, and this sequel looks to be even better, or at least more action packed. Can Abrams actually outdo himself with this sequel? I can't wait to find out.

Jeremy Wilson: I loved Star Trek. Still do. I've also loved what I've seen so far. If it matches or surpasses what Abrams' first film achieved, this should be one hell of a good popcorn flick.

Jeremy Thomas: J.J. Abrams silenced all the potential naysayers (including myself) when he turned his first Star Trek take into box office and critical gold. With Star Trek Into Darkness he has a high, self-set bar that he has to meet and I'm not sure that he can surpass it. But I have little doubt that equaling it is well within his capacity. This has a stronger actor than the first in its villain; I am a huge Benedict Cumberbatch fan and have been predicting big things for him for a couple years now. If he turns out to be Khan than I think some people are going to flip out over all the secrecy for what the internet had already guessed, but whether he is or not shouldn't change what could be the best sequel of the summer (if Iron Man 3 doesn't pull off that feat).

Chad Webb: I would be shocked and disappointed if this did not fulfill the hype. JJ Abrams is an accomplished filmmaker. His sci-fi intellect is spectacular and in addition to the stellar returning cast members, we have Benedict Cumberbatch as the main villain. He is among my top favorite rising actors. And mercifully, the footage I have seen has not spoiled every detail of the plot, which only heightens my intrigue.

May 24th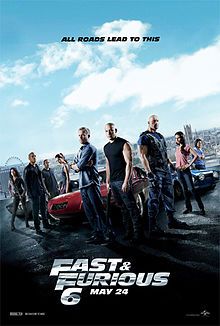 Fast & Furious 6





Plot: Agent Hobbs enlists the aid of Dom and team to help bring a rival gang, led by Owen Shaw, to justice. In exchange for clear records, they must put an end to their schemes, no matter how personal the cost.
Director: Justin Lin
Stars: Dwayne Johnson, Vin Diesel, Paul Walker, Michelle Rodriguez



Bryan Kristopowitz: I don't have much interest in this particular franchise, but I'm seriously thinking about getting on board just to see what the heck I've missed. I have seen Tokyo Drift, but that movie sucked.

Jeremy Wilson: Against all the odds, Fast Five was a helluva fun flick. Everyone is back, even some from beyond the grave (Michelle Rodriguez). Here's hoping it's as much fun as its predecessor.

Jeremy Thomas: I liked Fast Five far more than it had any right to be liked, because it made itself into a heist film and not just about fast-driving criminals. With almost that entire cast back for this one and Justin Lin behind the camera for his last time, I expect good if not great things here. The return of Michelle Rodriguez and the addition of Gina Carano should make this a little more interesting, though I am concerned about whether Lin can balance the screen time and avoid shorting the characters. It won't be great, but it should be fun.

Chad Webb: My feelings for this franchise have turned into a love-hate relationship. I loathe the influence the series has had on society with regard to street racing, etc, but they can be entertaining action pics. The last installment was easily the best and if The Rock clinched that, perhaps this new sequel will be worthwhile as well. Of course the stunts look ridiculous, not to mention the inclusion of Michelle Rodriguez, but it could still be fun. I hate to admit it, but these movies are growing on me.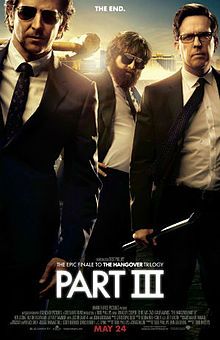 The Hangover Part III





Rated R
Plot: This time, there's no wedding. No bachelor party. What could go wrong, right? But when the Wolfpack hits the road, all bets are off.
Director: Todd Phillips
Stars: Bradley Cooper, Melissa McCarthy, Zach Galifianakis, Ed Helms



Bryan Kristopowitz: The first two Hangover movies were hilarious, so I'm hoping that the third movie is, at least, just as good as the previous two. I want it to rock.

Jeremy Wilson: I've found it fascinating to see the response to this franchise shift the past couple years. When I wrote my review for The Hangover Part II and panned it, I honestly felt like I was in the minority and the feedback I got seemed to confirm that. However, fairly quickly the negative reviews poured in and even fans came around, recognizing what a gigantic disappointment and scuzzy cash-grab the second film was. If the third film can recapture some of the zany, fun spirit of the original without copying it note-for-note, it'll be fine. If it sticks directly to the script and goes even farther down the dark, depressing path of the sequel, it'll sink. Simple as that.

Jeremy Thomas: Okay, so the second Hangover was pretty flat. We can all agree on that. Why was that the case? Because this franchise is the perfect example of a very good comedy that had no reason for a sequel. While at least The Hangover Part III can have the ambition to try and save the franchise's reputation, I don't think it will pull that off. I don't consider the addition of Melissa McCarthy an improvement and generally I just think this will be better than Part 2, but in no way a great or even particularly good film.

Chad Webb: I'm not sure what the level of anticipation or buzz surrounding this finale is, but I have almost zero interest in it. I'll see it because I've seen the other two and it's a huge summer release, but I don't think it looks funny, the characters come across as stale in the trailer, and the bit with the giraffe should be an indication to everyone that this will probably suck.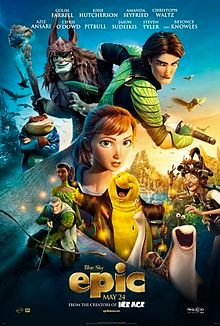 Epic





Rated PG
Plot: A teenager finds herself transported to a deep forest setting where a battle between the forces of good and the forces of evil is taking place. She bands together with a rag-tag group characters in order to save their world -- and ours.
Director: Chris Wedge
Stars: Amanda Seyfried, Beyoncé Knowles, Josh Hutcherson, Colin Farrell



Bryan Kristopowitz: This might be worthwhile, but I can't see myself making much of an effort to see this in a movie theatre. I just can't.

Jeremy Wilson: Meh. Blue Sky can be hit-and-miss and the best we can hope for is that this is better than their mediocre Ice Age movies. Looks like pretty standard animated family film stuff and while it won't be the month's biggest release, it does have the distinction of having the month to itself for the demo it's trying to reach.

Jeremy Thomas: I almost forgot about this film. It looks like it could be a lot of fun, but like many of Blue Sky's efforts the voice cast seems to favor star power over quality and I don't know how well that will play. I will certainly check it out but my hopes are very tempered.

Chad Webb: This has a star-studded cast, but it looks mediocre and forgettable. Let's face it, Monsters University is the go to CGI flick of the summer and will likely blow this out of the water in terms of riches it takes home. I'll be amazed if I see this.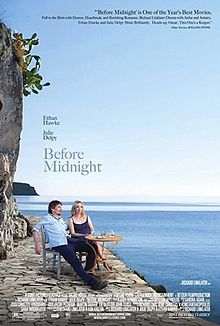 Before Midnight





Rated R
Plot: We meet Jesse and Celine nine years on in Greece. Almost two decades have passed since their first meeting on that train bound for Vienna.
Director: Richard Linklater
Stars: Ethan Hawke, Julie Delpy, Seamus Davey-Fitzpatrick, Ariane Labed



Bryan Kristopowitz: I have no interest, at least at the moment, in seeing this. I might want to see it and the previous two movies in the future, though. Plenty of people rave about them.

Jeremy Wilson: The most remarkable big screen trilogy I think any of us can remember, Richard Linklater's Before Midnight delivers the third film in a series 18 years in the making. Before Sunrise and Before Sunset are virtually perfect films and I can't wait to see Celine and Jesse once again in Before Midnight. For my money (and I know at least Chad Webb agrees with me), one of the must-see films of the summer, a much-appreciated change of pace from the blockbuster behemoths that dominate the season and it's always wonderful to see Julie Delpy on the big screen again here in America.

Jeremy Thomas: I am also one of those people who feels like Before Sunrise and Before Sunset are pretty much perfect films. Ethan Hawke and Julie Delpy have a chemistry on screen that goes far beyond what we often see between two actors and the story of Celine and Jesse has always been one of my favorite romances. My rational side questions the need for a third film, but my emotional side is just thrilled to be able to spend time with these characters again and see where their story goes from here.

Chad Webb: The Jeremys and I are in agreement on this one. There is a lot of pressure on Richard Linklater here. This is the third installment of a series that is almost universally acclaimed. It will be difficult to match what we've already seen, but I have faith. These are great characters and I can't wait to see them on the big screen for the first time.


May 31st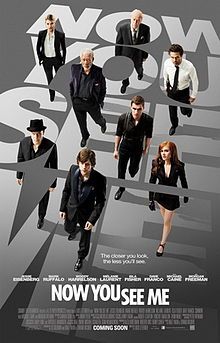 Now You See Me





Rated PG-13
Plot: FBI agents track a team of illusionists who pull off bank heists during their performances and reward their audiences with the money.
Director: Louis Leterrier
Stars: Morgan Freeman, Jesse Eisenberg, Mark Ruffalo, Michael Caine



Bryan Kristopowitz: I have very little interest in seeing this. I am not a Jesse Eisenberg fan. And the trailers have been rather lackluster.

Jeremy Wilson: It's got a fantastic cast and trailers that look pretty cool. It could be a fun, cool heist movie and it reunites half the Zombieland gang, albeit without the pretty redhead. Louis Leterrier doesn't necessarily have the greatest track record, but I think the premise and the cast could be enough to make it worthwhile.

Jeremy Thomas: The trailers are fun and the story seems pretty cool. Hey, let's face it; it's almost guaranteed to not be the worst film about magic this year, right Steve Carell? I have a fair amount of hope for this and I think that without the pressure of a huge franchise bearing down on him, Leterrier will have a chance to breathe and give us a better film.

Chad Webb: The trailers for this have been awesome, so I'll definitely see it, but how will it set itself apart from The Illusionist and The Prestige? This looks to be more along the lines of a heist thriller than anything else. If history is any indication, Louis Leterrier's new effort will be heavy on visual flair and action and less on story development, fleshed out characters, and drama. I like his Incredible Hulk, but it was far from perfect. I hope this is a step in the right direction for him.





The Purge





Rated R
Plot: If on one night every year, you could commit any crime without facing consequences, what would you do? Over the course of a single night, a family will be tested to see how far they will go to protect themselves when the vicious outside world breaks into their home.
Director: James DeMonaco
Stars: Lena Headey, Ethan Hawke, Tony Oller, Max Burkholder



Bryan Kristopowitz: This horror movie looks messed up. Hopefully the actual movie lives up to the promise of its trailer.

Jeremy Wilson: The premise is ridiculous and this isn't the #1 Ethan Hawke Summer release I'm looking forward to most, but The Purge could surprise as the change of pace some moviegoers are looking for amidst so many big spectacles and a seeming dearth of horror. And if we've learned anything in recent years, it's that horror is an undeniable box office draw.

Jeremy Thomas: I love Ethan Hawke genre films. I just do. Sinister was better than it had any right to be and the same can be said for Daybreakers; Gattaca is a classic. Add in Lena Headey and a ridiculous but fun concept and I'm all over this. It's like a home invasion film a la The Strangers but with everyone everywhere trying to invade. Sounds like a winner to me!

Chad Webb: This is that horror movie that all fans of the genre are hoping is a winner. I know numerous people that can't wait to see this. I'll say this, the premise is intriguing, and I'm always on board for Ethan Hawke and Lena Headey, but I'm not entirely convinced this isn't just a creative set-up that turns into a routine thriller.





After Earth





Rated PG-13
Plot: A crash landing leaves Kitai Raige and his father Cypher stranded on Earth, 1,000 years after events forced humanity's escape. With Cypher injured, Kitai must embark on a perilous journey to signal for help.
Director: M. Night Shyamalan
Stars: Will Smith, Jaden Smith, Isabelle Fuhrman, Sophie Okonedo



Bryan Kristopowitz: The most interesting thing, at least to me, about this big budget sci-fi movie is that it's an M. Night Shyamalan movie, but it isn't M. Night Shyamalan's After Earth. Why? Has his stock in Hollywood dropped so far that the studios now refuse to put his name out there? How the heck is he going to derail Will Smith? How?

Jeremy Wilson: I remember being surprised when I saw that M. Night Shyamalan was directing this, although it was probably understandable since the marketing has almost exclusively centered around Will and Jaden Smith. I wasn't in love with the first trailer they released and my interest and hopes have steadily dropped the past few months the more I've seen. It reeks of a Will Smith & Family vanity project and I don't trust Shyamalan to deliver the goods. Honestly, I think this is a prime candidate to get completely lost in the shuffle of a busy summer, especially with what's coming in the weeks before and after.

Jeremy Thomas: I'm sorry, but I'm beyond the point of caring about M. Night Shyamalan. The man hasn't made a truly good film since Unbreakable and his last few have been among the worst of their particular years. The story has potential and I like both Will and Jaden Smith, but that seems like stunt casting and we're all expecting this NOT to be Earth or something similar in the plot twist, right?

Chad Webb: M. Night Shyamalan's track record of late is no secret. I'm not sure what to expect here. I dig the epic quality of the filmmaking, but I agree with Jeremy about this being a Smith family vanity project and that rubs me the wrong way. The storyline just doesn't strike me as all that intriguing.

Thanks for reading! Check back with us next month when we continue our summer movie roundtables with Man of Steel, World War Z, This Is The End and White House Down.

comments powered by