SPOTLIGHTS
411 Fact or Fiction Movies/TV 05.24.13: Week 383
Posted by Ben Piper on 05.24.2013

Will The Hangover Part III be a hilarious end to the series? Will Fast & Furious 6 be a kick ass popcorn flick? Are fans happy that Community was renewed? 411's Jason Chamberlain and Sean Garmer debate these topics and more!




For the first time this young summer movie season, the theatres will be showing three new wide releases this coming weekend. While normally we would address all three in this particular column, I just have nothing in regards to the animated Epic. Sure it's a kid's movie, but it just looks and seems to me like nothing too remarkable or memorable.

Also, I'd be remiss if I didn't take the time to express my concerns and well wishes for everyone affected by the devastating tornadoes that struck Oklahoma. If you feel like helping those in need in that part of the country, please donate to the American Red Cross.

This week in Fact or Fiction, Jason Chamberlain and Sean Garmer are here to share their thoughts on the entertainment issues of the week. Let's see what they have to say.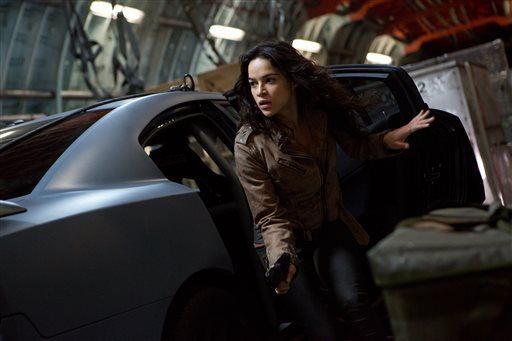 1. Fast & Furious 6 will be a very enjoyable summer popcorn flick.

Jason Chamberlain: Fact. Now I'm a little behind on my Fast and Furious viewing. I saw the first one way back when, and I saw the sorta-reboot from a couple years back, but that's it. I've been meaning to catch the one with the Rock, because hey, it's the Rock, and I'll need to see that one before this one. But you can't get much more 'summer movie' than Fast and Furious. Tricked out cars traveling at breakneck speeds, driven by muscular guys and beautiful women. It's the perfect example of a 'turn your brain off' type movie that we expect during the summer, and if you're not going in expecting Citizen Kane on wheels, I doubt you'll be disappointed.

Sean Garmer: Fact. If for some reason you are going into this movie with anything but a since of enjoyment than you are just being a hipster. I also haven't seen Fast Five, but I have seen all the other Fast & Furious Films. So, I won't be going to see this in theaters just yet, but them turning The Rock face and joining forces with Vin Diesel and crew for their craziest mission yet only means more fun at the cinema. It is all about cars, the damn good cast, and the insane plot. This thing is going to make a ton of money and they are already planning a Fast 7 too.

Score: 1 for 1

2. Christopher Nolan directing a Bond movie= EPIC WIN!

Jason Chamberlain: Fact. After The Dark Knight Trilogy and Inception (still gotta see The Prestige and his earlier work) I can safely say that Christopher Nolan directing ANYTHING is an epic win. And I'd love to see him at the helm of a Bond film, both because I love 007 and because I know Nolan does too. A Bond film wouldn't be another assignment to him, it'd be a passion project, probably more than Batman ever was, and whatever he comes up with would give Skyfall and Casino Royale a run for their money (Quantum of what now? Never heard of it). That said, I doubt it'll happen any time soon. I don't see him helming Bond 24, let's put it that way. He's already ramping up on this Interstellar movie of his and I doubt the Bond folks want to keep Daniel Craig on ice for 3-4 years while they wait. If Nolan does come in, I could see it being for Bond 25, perhaps Craig's swan song in the role?

Sean Garmer: Fact. I love Nolan's Dark Knight series and Inception as much as Mr. Chamberlain. I too would agree that him helming a series that in many ways equally dark and gritty like the Batman films will mean more success for Nolan's ever impressive CV. I'd agree with Jason that he probably won't direct Bond 24, but it wouldn't be a stretch to see him direct the next one after that. If and when he ever does sign on to a Bond film, I'll be purchasing my pre-order ticket that day.

Score: 2 for 2

3. You're very pleased that Community was renewed for a fifth season.

Jason Chamberlain: Fact. I'm sure I will be when I finally get around to watching Community. I've dabbled in it on Netflix and laughed my ass off, so I do like the show, it just never became one I followed as it happened. I guess that makes me part of the ratings problem! Although from what I've heard, Season 4 has been uneven (due to the creator leaving/being fired, no doubt) and Chevy Chase won't be back which kind of creates a hole at the study table. What the heck, Chevy. Do you have better things to do? Anyway, yes it's always nice when an underdog show lasts a little (or a lot) longer than it's expected to.

Sean Garmer: Fact. YES! YES! YES! Even a 80% Community without Dan Harmon is better than 75% of television out there today. I didn't necessary like that they had too many parody episodes for a shortened season, but there were still plenty of laughs in each episode. I actually could have done without Chevy Chase on this season and probably won't miss him going forward either because they have severely killed him as the season's have progressed. This is one of the few shows on TV where I absolutely love everyone in the cast and I can't wait until Season 5 in January or February 2014.

Score: 3 for 3



Switch!!!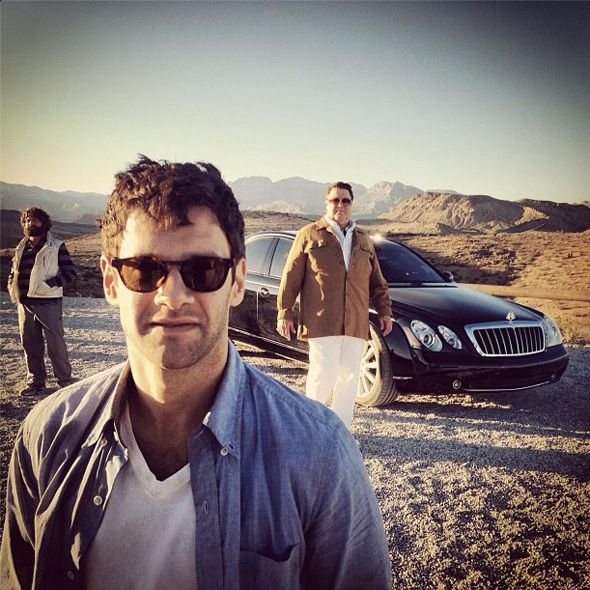 4. The Hangover Part III will be a hilarious and satisfying end of the trilogy.

Sean Garmer: Fiction. I'm going to agree with satisfying ending to the series but not the "hilarious" part. The second film was nowhere near as funny as the original. Can Hangover 3 get the series back to its former glory? Maybe, but I'll just say it will have its moments. The Hangover was such a fresh take on the "buddies go on a trip" concept that seeing it three times takes away from that. I like the whole cast so I have a feeling I will enjoy it, but I think it will wind up being only just as good as Hangover 2.

Jason Chamberlain: Fact. I think so. Of course the second one didn't stack up to the first, but I didn't hate it like some folks seem to. For this one, they're going back to Vegas (amongst other places) and there's something about Sin City that makes it the best place for a Hangover movie. The second one was still funny, but Vegas was as much a character in the first movie as the guys were, and that was missing. I am encouraged to hear that they didn't try to once again recreate the 'someone goes missing' element of the first two films; that stretched a little thin in the second one and if they had done it again for the third, I'd be less enthusiastic.

Score: 3 for 4

5. You would be in favor of a Gremlins reboot.

Sean Garmer: Fact. Sure, why not? They seem to be remaking everything nowadays. Some of them are going to turn out inspired and some of them are going to suck that's just how it is. Gremlins were cult favorite movies in the 80's, but they weren't particularly groundbreaking or anything. They were really just popcorn flicks that got some laughs when you saw the Gremlins. I don't technology is going to make the films any better, but I guess you never know until you try, right?

Jason Chamberlain: Fact. Oh sure, why the heck not. Honestly, as a child of the 80's, it's gotten pretty surreal to see cultural touchstones of that time continually copied, updated, remixed, refreshed, etc. It's like living your childhood over again in a strange way.

I can't help but worry for the sake of the entertainment industry, though. I know remakes, adaptations and the like are nothing new. Star Wars was an echo of Flash Gordon and other serials. The Superman movies were adapting comic books that were already decades-old. Heck, Scarface is a remake. But there's an absolute deluge of the darn things these days. Any halfway decent idea someone had in the past is ripe for updating. Even bad ideas. What's the over/under on a Twilight remake? If we don't hear about it before 2020, I'll be shocked...

Score: 4 for 5

6. Will Smith should not be allowed to remake The Wild Bunch.

Sean Garmer: Fiction. Will Smith is usually pretty good at choosing things that he knows he can do right. As much as people are probably hating on After Earth he has a long history of being great in SCI-FI films. I haven't seen the film in question so I can only assume if Smith feels it is a good project for him then he will make it work.

Jason Chamberlain: Fiction. First, who's going to stop him? Who is the gatekeeper that says "nay, you cannot remake that property!". There isn't one, obviously. If it's a memorable property, it's going to wind up in the remake queue; that's inevitable these days. And if someone's going to do it, it might as well be one of the biggest movie stars there is, with a proven track record for putting his all into his projects. That said, after the horror of Wild Wild West, I'm not overly anxious to see Big Willy Style return to the western genre, but what are you gonna do.

Final Score: 5 for 6

And there's that. Jason and Sean agree far more often than not. Thanks to them both for coming around, and see you all again next week.
-BP



TWITTER

http://www.twitter.com/411s_Ben_Piper
http://www.twitter.com/411mania
http://www.twitter.com/411wrestling
http://www.twitter.com/411moviestv
http://www.twitter.com/411music
http://www.twitter.com/411games
http://www.twitter.com/411mma




comments powered by