SPOTLIGHTS
Alternate Takes 06.09.13: Most Wanted DC Comics Movies
Posted by Shawn S. Lealos on 06.09.2013

From Teen Titans and Flash to Justice League, Green Arrow and more, 411's Shawn S. Lealos looks at the DC Comics properties he would like to see made into movies!

Welcome to Week 254 of Alternate Takes, my name is Shawn S. Lealos and you have entered my world.



Most Wanted DC Comics Movies

This week in Alternate Takes, I am going to look at the characters of the DC Universe and figure out who I would like to see on the big screen in the future.



5. Teen Titans

The Teen Titans I grew up with and the Teen Titans kids today love so much from the animated series are a touch different. I think it is best to go with the current adaptation of the group to lure in the kids who love the cartoon so much. The first thing I would do is hold off until after the Justice League movie, which I discuss later in the column. Teen Titans would be the perfect spinoff. Have Robin, who is still Dick Grayson at this point, demand to start his own team to an off-screen Batman. He then sets out and begins the new team, with Beast Boy, Cyborg, Raven and Starfire. I actually might replace Raven with Wonder Girl (Donna Troy) and also add in Aqualad (Garth) and Kid Flash to help connect it to the Justice League. It is a perfect opportunity to continue the acceleration a Justice League movie is sure to start.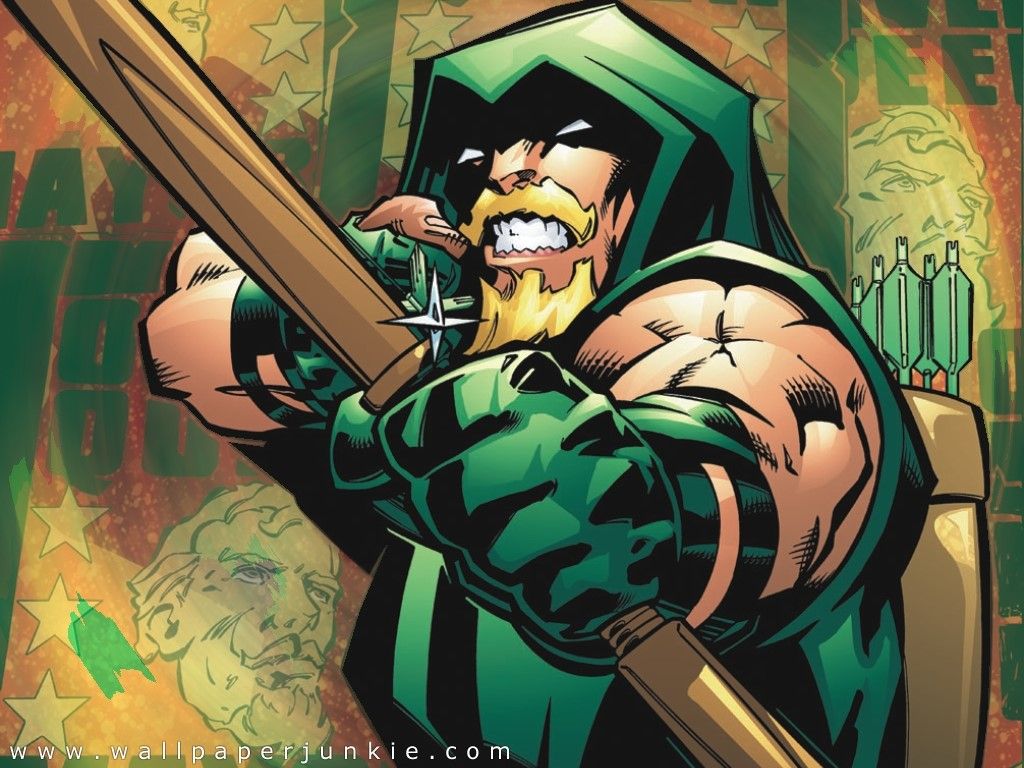 4. Green Arrow

There has been a movie in development for some time now called Super Max. The plotline of the movie has Oliver Queen, The Green Arrow, arrested and imprisoned for a crime he didn't commit. He finds himself locked away with a large number of super villains he helped put away. It's an awesome idea and with Olly's presence on Smallville, he is a name that can sell a movie. He has also been a member of the Justice League throughout the years and gives another tie in to the big team-up movie I think would bank huge. The comics I remember best have Green Arrow as a street level hero, much like a more roguish Batman. Those comics were also full of social issues and always a step above the average superhero comic. Green Arrow is a character perfect as an anti-hero, working the streets always out of the eyes of the police. A movie featuring him would be awesome. Sure, there is a TV show, but damn a movie could be cool.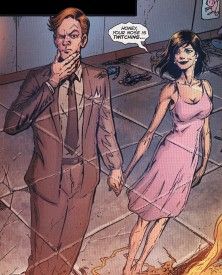 3. Elongated Man

Those people who don't read comic books might ask who the hell this guy is? Those who have read DC Comics over the last couple of years will know exactly why Ralph Dibny is on this list. First I have to mention that the Elongated Man and Plastic Man are different characters. As Dibny himself said, "Plastic Man is a clown. I'm the detective." The green Lantern even gave Dibny the greatest compliment when he said he is the most rational man he knows, even more so than Bruce Wayne (Batman) and Barry Allen (Flash). I think the best possible story here would revolve around the death of Ralph's wife Sue and his manhunt for the person he believes responsible for her death. It was a devastating storyline and one that would make a great movie. It is the story that almost destroyed the entire life of the Elongated Man. However, I think combining this story with the final resolution of Dibny's story in 52, with him reunited with his wife as "ghost detectives," could be the crowd pleasing way to end this movie.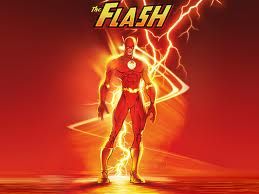 2. Flash

Flash is someone who people have a slight knowledge of and I think we should stick with Barry Allen. Allen is more than just a superhero; he is the man responsible for every Flash in existence. He personally created the "Speed Force," which is why there are so many different Flash's in existence. Now, don't blow the audiences mind with all the Speed Force stuff, but introduce us to Barry Allen, a forensics cop who also happens to be the fastest man alive. Stick him up against a member of his awesome Rogues' Gallery, possibly the strongest this side of Batman. Then introduce another Flash into the story, preferably Jay Garrick. By the end, have the Flash mythology down pat and maybe throw us a little hint at the sequel, something with Reverse-Flash maybe appearing. This could set up the introduction of Bart Allen and Wally West into the later films. The mythology of this hero is awesome, the bad guys he faces are awesome and the entire idea of the franchise is awesome.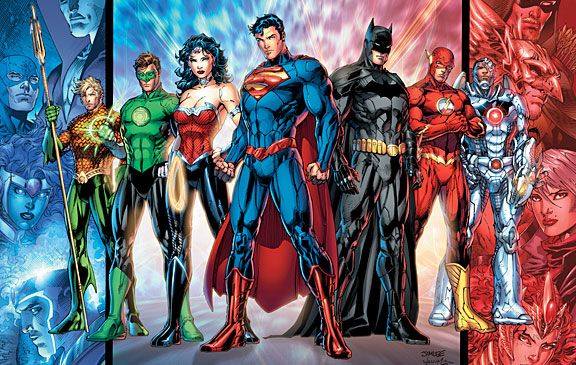 1. Justice League

If DC Comics and Warner Bros. want to compete with the Marvel power machine as it picks up steam, they need to match the Marvel "Big Event" movie of The Avengers with something of their own. The thing is, DC Comics trumps Marvel in this area because their "Big Event" team movie is filled with characters that are a part of the world's collective knowledge. No one really knew who Thor or Iron Man was before the Marvel movies introduced them to us. However, everyone knows who Superman, Batman, Green Lantern and Wonder Woman are. Most people have a passing knowledge of who Flash is. The only unknown character here is Martian Manhunter or Cyborg, but that completely blows away public knowledge of The Avengers lineup. Hopefully the upcoming Man of Steel movie will lead the way.



COMING SOON

2013
June 14 - The Man of Steel
June 21 - World War Z
June 28 - Kick-Ass 2
June 12 - Pacific Rim
July 3 - The Lone Ranger
July 19 - R.I.P.D.
July 26 - The Wolverine
August 2 - Red 2
August 2 - 300: Rise of an Empire
August 6 - Percy Jackson: Sea of Monsters
September 6 - Riddick
September 13 - I, Frankenstein
September 13 - Machete Kills
October 4 - Sin City: A Dame to Kill For
October 25 - The World's End
November 1 - Ender's Game
November 8 - Thor 2: The Dark World
November 22 - The Hunger Games: Catching Fire
December 13 - The Hobbit: The Desolation of Smaug

2014
April 4 - Captain America: The Winter Soldier
May 2 - The Amazing Spider-Man 2
July 18 - X-Men: Days of Future Past
August 1 - Guardians of the Galaxy

2015
March 6 - Fantastic Four
May 1 - The Avengers 2
November 6 - Ant-Man

comments powered by