SPOTLIGHTS
411 Fact or Fiction Movies/TV 06.14.13: Week 386
Posted by Ben Piper on 06.14.2013

Are people interested in another South Park movie? Will Man Of Steel live up to the hype? Will This Is The End be the funniest movie of the year? 411's Ron Martin and Michael Weyer debate these topics and more!




And we're back! Looks like it's about that time of the week where we trot out some Fact or Fiction for your reading pleasure. Stopping by to help us out on this grand endeavor is Ron Martin and Michael Weyer. Let's let them have at it…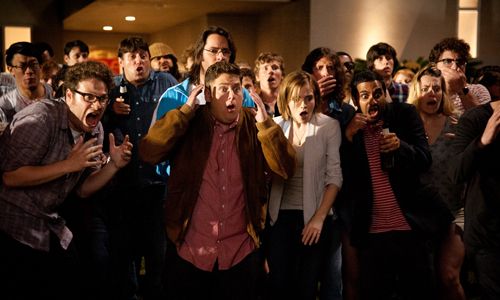 1. This Is The End will be the funniest movie of the year.

Michael Weyer: Fiction. But only because I can't be sure what else is coming. Also, as great as the concept is, up in the air whether it'll be true comedy genius or more "stars mocking themselves" stuff. Yes, it's funny to see Franco, Rogen and others sending themselves up as jerks dealing with the end of the world and Emma Watson as a bad-ass and all that. But can be as many miss jokes as ones that land right, hard to see it breaking out too much for most moviegoers. I'm sure it'll be funny but can't quite say for sure the funniest ride we'll have this year as you never know what we may get in fall or even winter that may be able to top it.

Ron Martin: Fiction. I am hoping that This is the End will be funny at all. Yes, the people involved are funny guys and there promises to be a boatload of celebrity cameos to up the humor factor, but the trailers have me a bit worried. The trailers are funny, but not laugh out loud if you're watching by yourself funny. If the best stuff is in the trailers, then this movie might be in trouble. I am hoping that's not the case. It's a weird enough concept to gain my interest, but I have a feeling deep in my gut that this thing is going to bomb. I feel like if Sony had a lot of confidence in this movie, they wouldn't open it on a Wednesday hoping to get a few bucks before Man of Steel takes over. I'm questioning whether the movie will be funny at all, so there is no way it will be the funniest movie of the year.

Score: 1 for 1

2. You'd love to see another big screen South Park movie.

Michael Weyer: Fiction. Look, I adored that first movie badly, still a great send-up of movie musicals and all that. But while they may still nail great points, the brutal truth is that South Park's time on top has pretty much ended. Too often, episodes are more "let's push the shock value" more than the actual good humor the series had in the beginning, not to mention shots at more mainstream TV stuff and such. The thing is, back in 1999 a foul-mouthed cartoon musical was a huge deal but today, that humor's been replicated and spread out so much, it wouldn't have the same impact. Plus, better to just have the characters in small doses on a weekly basis than some explanation for a major deal for a movie, just let it slide for now.

Ron Martin: Fact -- and I didn't even like the first movie all that much. South Park is a different cat now than it was 14 years ago. It's world has expanded and many of the characters that played prominent roles in the first film haven't been featured as much on the show lately. South Park at it's best satires pop culture in a way all of us are thinking but are not clever enough to portray the way Matt and Trey do. The evolution of South Park has me excited for a second movie. The humor of the show has grown with the writers and I think that's a formula for a better movie than the first.

Score: 1 for 2

3. You'd be very interested in seeing Leonardo DiCaprio play Rasputin.

Michael Weyer: Fiction. I like DiCaprio and all but get more than a bit annoyed how every year we get the "will this be his Oscar role" talk over and over. The fact is, the man is a great actor but not quite right for the role of Rasputin. This is a man meant to be older, sinister, a dark charisma like Christopher Lee once showed. DiCaprio may have that but not quite the right age (or height) for this part and seeing him in a Russian accent and robes might come off too silly to be effective. Maybe in a few years I can see it but as it is now, the man is still a bit young for this so best to just pass this one by.

Ron Martin: Fact. Does Leo have the right look for the part? Probably not, but that's what Hollywood makeup artists are for, right? I've recently embraced Leonard DiCaprio as one of the best actors of his generation. I'm pretty hip to see him try his hand at just about any part. Does Johnny Depp have the physical look to pull off Tonto? He's not the first person that jumps to mind when the role is mentioned, but he has earned the benefit of the doubt to see how it turns out. He, Daniel Day Lewis and Leo are on the short list of not questioning the roles until I see how they've portrayed them. Maybe Leo is looking for an Oscar worthy role, but personally I think the Oscars are insanely overrated. Who cares who the Academy thinks gave the best performance -- would you rather have an Oscar or a career that includes a dozen movies that have been hugely successful and brought in over $100 million apiece?

Score: 1 for 3



Switch!!!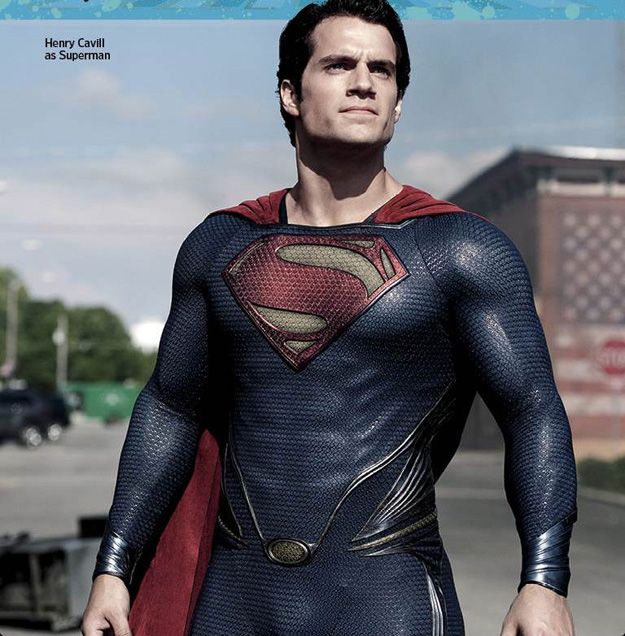 4. Man Of Steel will live up to the hype and be an outstanding summer blockbuster.

Ron Martin: Fact. Only because it has too. I have my doubts about Superman these days, but I think the advertising and buzz around this movie has the right vibe. Opening on Father's Day weekend was another smart move as Superman is something that can be shared by father and son. Basically, Man of Steel is the last hope for a Justice League movie. The Justice League movie is supposed to reboot all the DC franchises. If Man of Steel fails, it will be a long time before we see as DC character not named Batman on the big screen. Audiences want a new Superman movie to succeed, but the problem is that Superman is not written well. When the character can easily defeate everything put in front of him, how do you get an audience to feel empathy for/with him? I have heard that Man of Steel tackles this problem head on. It's not my kind of movie, but I think it will do blockbuster numbers.

Michael Weyer: Fact. I had my doubts but the trailers are looking great and early reviews seem mostly positive as well. After the disappointment of Superman Returns, we need a real movie for the icon and so far, Snyder looks ready to deliver it. Yes, some worries still over it being too dark and moody and treating him as someone to distrust and all that. But the core of Superman is something pretty hard to totally mess up and Warner Bros has to know that. With the advance buzz, it should open well and something tells me it'll beat back the doubters to sustain itself for a while afterward. What better way to celebrate his 75th birthday than for Superman to take flight once more?

Score: 2 for 4

5. You're bummed that Dumb And Dumber Too now looks unlikely to happen.

Ron Martin: Fiction. I may get burned for this, but I absolutely hated Dumb and Dumber. There was not one scene I enjoyed in that film. In fact, that paired with Ace Ventura put me on a kick where I refused to watch anything with JIm Carrey in it until Man on the Moon. I only watched that one because I'm an Andy Kaufman fan. Since then, I've watched The Number 23, but that's my Jim Carrey experience. I avoid movies with him in it because of Dumb and Dumber. I'm not only not bummed, but I am ecstatic. If nothing else Dumb and Dumber is ever mentioned again, this would brighten every day by approximately 1.2%.

Michael Weyer: Fiction. I've always found Dumb and Dumber at the very low end of the Carrey spectrum. Even back in its initial release in 1994, when Carrey exploded onto the scene, it seemed a total waste of his talents and Jeff Daniels as well and it's one of the few movies I feel truly ashamed to have seen in the theater. The idiotic "prequel" showed how flat it is without Carrey but the man has proven himself a real star and actor, he doesn't need to return to one of his worst roles after two decades. No, just let this one die as it should and be just a one-off in Carrey's otherwise strong career.

Score: 3 for 5

6. J.J. Abrams buying the last unproduced Rod Serling screenplay to adapt into a TV mini-series is something that you would be greatly interested in checking out if/when it comes to fruition.

Ron Martin: Fact. This was a hard question for me because I do loves me some Rod Serling, but I'm JJ Abrams-ed out. JJ Abrams name is attached to pretty much everything that comes out these days regardless of if it's a movie or a TV show. Roughly half the stuff Abrams is directly involved in either fails outright or builds an audience before disappointing with the ending. If it were just another JJ Abrams product, I would balk at it. However, I am a big, big fan of Rod Serling's work. Rod Serling wrote, produced and directed things 50 years ago that still hold up today. That's impressive. The man was truly way, way ahead of his time. By all accounts, Serling had big hopes for "Stops Along the Way." That makes me excited to see the product. I just hope Abrams doesn't screw it up.

Michael Weyer: Fact. Abrams' true strength has always been television, as seen by Alias, Lost and Fringe. I've long felt networks were missing something not having him produce a sci-fi mini-series of some sort, a planned closed story that can help his talents out more. That someone has never tried to produce anything Serling left behind astounds me, the man was the master of the genre before the genre even existed, a pioneer of suspense and television that blew your mind. Abrams has cited Serling as a key influence so turning him loose on the master's last work is something that could be a major TV event and remind younger viewers just how freaky Serling could make you feel long before the likes of Abrams came along.

Final Score: 4 for 6

And there you go. Ron and Michael agree more often than not. Thanks to them both for participating, and see you again next week.
-BP



TWITTER

http://www.twitter.com/411s_Ben_Piper
http://www.twitter.com/411mania
http://www.twitter.com/411wrestling
http://www.twitter.com/411moviestv
http://www.twitter.com/411music
http://www.twitter.com/411games
http://www.twitter.com/411mma




comments powered by