SPOTLIGHTS
Alternate Takes 06.29.13: Superheroes Who Kill
Posted by Shawn S. Lealos on 06.29.2013

From Batman killing Darkseid and Wolverine decapitating Sabretooth to Daredevil offing Bullseye, Superman killing General Zod and more, 411's Shawn Lealos takes a look at at superheroes who were forced to kill villains in comic books!

Welcome to Week 257 of Alternate Takes, my name is Shawn S. Lealos and you have entered my world.



SPOILER WARNING for the few of you who haven't seen Man of Steel yet. A major spoiler is the main focus of this story. There are also a ton of spoilers from comics you might not have read yet.




One of the biggest controversies in the new Man of Steel movie comes when Superman snaps the neck of General Zod. It shocked everyone who apparently forgot that he also killed General Zod in Superman II, but in that one killed him after rendering him powerless. But, it was a shock to see Superman kill someone since technically, "Superman doesn't kill."


With that in mind, I thought this week we would look at the times where superheroes actually felt the need to kill. I'm not including Green Lantern or Dark Phoenix because they were villains when they started killing.

SUPERMAN KILLED GENERAL ZOD

I'm not talking about when Superman killed Zod in Man of Steel or Superman II. I am talking about Superman #22. John Byrne wrote this story, the finale of The Supergirl Saga storyline where Zod, Zaora and Quex-UI have been wrecking havoc on the a parallel earth. Superman teams with Supergirl, the alternate world Lex Luthor and Luthor's resistance team. The bad guys destroyed the Smallville citadel, they killed Luthor's resistance team and they melted the matrix that was Supergirl (with Lana Lang's memories). They also mortally wound Lex. Superman ends up luring all three Kryptonian villains into Superboy's underground lab and used gold kryptonite to de-power them. Realizing that wasn't enough, Superman then makes himself the judge, jury and executioner, pulls out green kryptonite and kills all three Kryptonian villains. It was something that haunted Superman for many years in the comics.

WOLVERINE KILLED SABERTOOTH

This death came in Wolverine #55. If Wolverine has one major enemy in the comics, that would have to be Sabertooth, and no one else really comes close. This story brought a lot of memories back to Wolverine and he realized that, if he wasn't careful, he could become just like Sabertooth. He has been having nightmares, and thanks to Emma Frost, he finally realizes these nightmares are due to the horrors that Victor Creed inflicted on him through the years. Wolverine then takes the Maramasa sword, which could kill even him. He waits at Silver Fox's cabin and Sabertooth finally shows up. After Wolverine chops off Sabertooth's arm, Victor realizes his healing factor isn't working. Wolverine tells Sabertooth that this sword can kill him and Victor says "do it." At that point, Wolverine chops off Sabertooth's head, killing his greatest enemy once and for all.


DAREDEVIL KILLED BULLSEYE

I almost didn't add this one, because Daredevil was becoming corrupted by The Hand, but I am adding it here anyway. Basically, in the Shadowlands storyline, Bullseye was captured and was being transported to prison. However, he escaped and killed the guards. He made his way back to New York City and the Shadowlands. He sought out Daredevil and attacked. What he didn't expect was that Matt Murdoch was pretty much losing it and was becoming a slight psychotic. During the battle, a familiar sight occurred. Daredevil took Bullseye's own sai and drove it through Bullseye, much like his enemy did to Electra years before. To make matters worse, not only did Daredevil murder Bullseye, but he also tried to revive him later as a zombie to serve The Hand.

FLASH KILLED REVERSE-FLASH

Superman in Man of Steel was not the first superhero to snap his enemy's neck. In Flash #324, Flash had to make this decision, and unlike Man of Steel, Barry Allen actually had to stand trial for murder as a result. For those who don't know, Reverse-Flash is the Flash from the future, but when he decided to travel back in time to meet his hero, he learns that something happens and he will become Professor Zoom and die at the hands of his hero. It drives Zoom insane and he becomes one of Flash's greatest villains. Zoom tried to replace Barry in his life and tried to steal his wife Iris. When she rejected him, Zoom killed her. When Barry finally was able to get his life back together and was engaged again, Zoom showed up on his wedding day to kill his new fiancée. Barry and Zoom began to fight and it ends with Barry snapping his neck to make sure his new fiancée is saved. Wally West actually testified against Barry Allen, but Flash was found not guilty in the court case.

WONDER WOMAN KILLED MAXWELL LORD


One of the similarities a lot of people saw in Man of Steel and comic book stories was the Infinite Crisis story. Much like how Superman found no other way to stop Zod, Wonder Woman was in the same position with Maxwell Lord. Max was one of the former funders of the Justice League and used Batman's own defense weapons to start to destroy superheroes. He killed Blue Beetle and he took control of Superman. He was using Superman to beat Batman to death when Wonder Woman realized there was nothing that could be done to stop him. She used her lasso to force Lax to tell the truth and asked what it would take to stop him. He said the only way he would release Superman from the mind control was if he was dead. Without a second thought, Wonder Woman snapped Maxwell Lord's neck, and when Superman and Batman scolded her, she said she felt no remorse whatsoever for the deed since she was in a time of war.

BATMAN KILLED DARKSEID

Batman never kills. People say Superman never kills, but he has and doesn't have as many problems with it as Batman does (see the Wonder Woman story to see Superman kind of get it). However, in Final Crisis, Batman not only killed Darkseid but he did it with – gasp – a gun. Yeah, Batman shot Darkseid with a bullet he shot backwards through time. When you say no one kills, Batman is at the top of the list. But even he has killed a villain when there was no other choice. And guess what, Superman rationalizes it again.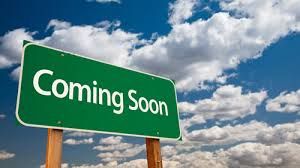 2013
July 3 - The Lone Ranger
July 12 - Pacific Rim
July 19 - R.I.P.D.
July 19 - Red 2
July 26 - The Wolverine
August 7 - Percy Jackson: Sea of Monsters
August 16 - Kick-Ass 2
August 21 - The Mortal Instruments: City of Bones
August 23 - The World's End
September 6 - Riddick
September 13 - Machete Kills
October 25 - Oldboy
November 1 - Ender's Game
November 8 - Thor 2: The Dark World
November 22 - The Hunger Games: Catching Fire
December 13 - The Hobbit: The Desolation of Smaug
2014
January 24 - I, Frankenstein
March 7 - 300: Rise of an Empire
April 4 - Captain America: The Winter Soldier
May 2 - The Amazing Spider-Man 2
July 18 - X-Men: Days of Future Past
August 1 - Guardians of the Galaxy
August 22 - Sin City: A Dame to Kill For
2015
March 6 - Fantastic Four
May 1 - The Avengers 2
November 6 - Ant-Man
comments powered by