SPOTLIGHTS
Alternate Takes 07.06.13: Top 10 Comic Book Movie Villains
Posted by Shawn S. Lealos on 07.06.2013

From Heath Ledger's Joker and Terrance Stamp's General Zod to Aaron Eckhart's Two-Face, Alfred Molina as Doctor Octopus and more, 411's Shawn Lealos counts down his top 10 comic book movie villains of all time!

Welcome to Week 258 of Alternate Takes, my name is Shawn S. Lealos and you have entered my world.






This week in the 411 Movies Top 5, the idea was to come up with the Top 5 movie villains of all time. Names like Hannibal Lecter and Palpatine were mentioned and the lists were pretty solid. However, it made me start thinking of movie villains in comic book movies. So, without any further set up, here is my Top 10 list of comic book movie villains of all time.

10. Bullseye (Colin Farrell, Daredevil)

I don't care what anyone says, Daredevil was a good movie, especially the director's cut. While I really thought Michael Clarke Duncan was solid in the role of Kingpin, I really liked Colin Farrell's over-the-top portrayal of Bullseye. Sure, this wasn't completely loyal to the comic, that doesn't matter to me. I thought that the character in the movie was a blast to watch, as Colin just embodied a great villain personality throughout the movie. Sure, it isn't everyone's cup of team, but this is my list.





9. Reinhardt (Ron Perlman, Blade 2)

Guillermo del Toro took over the Blade franchise with the second installment and took a comic book franchise with promise and churned out the best Blade movie of the trilogy. While the vampires in the first movie were dangerous, Del Toro amped up the villains in the second by creating a mutated strand of beasts that killed humans and vampires alike. He then added in another dimension of evil as Ron Perlman's Reinhardt was paired up with Blade to fight the evil but proved to be just as bad, attacking Blade when he least expected it. It reminds me of The Walking Dead. The zombies are dangerous but the humans are deadly. In Blade II, the mutated vampires are dangerous but your allies are deadly.





8. Bane (Tom Hardy The Dark Knight Rises)

Dark Knight Rises finally did Bane right, when it comes to how he operates. I absolutely loathed the way that they handled the character in Joel Schumacher's movie, and this time around I was pretty happy. He is a tactical genius and brought Gotham down and was the most powerful villain Batman ever faced in the movies. He was simply awesome. I thought Tom Hardy did a great job as Bane and he really made one of the most dangerous characters in the Batman universe to the prominence he deserves.





7. Top Dollar (Michael Wincott, The Crow)

My favorite comic book adaptation, and one of my all-time favorite movies, is The Crow. From the gothic atmosphere to the music soundtrack to the great story and action, it sits heads and tails above the rest. Michael Wincott is also one of my favorite character actors. From his role in Robin Hood: Prince of Thieves to The Count of Monte Cristo, he never fails to entertain me. He delivered his best role in The Crow, as Top Dollar, the head of the crime syndicate. He just chews up the scenery and is awesome from start to finish.





6. Doctor Octopus (Alfred Molina, Spider-Man II)

I like bad guys who are sympathetic characters due to things beyond their control. Doctor Octopus is involved in an accident that leaves his tentacle arms infused into him. The arms lock into his nerves and soon begin to control his brainwaves, making him paranoid and neurotic. In one of the greatest moments in any of the Spider-Man movies for Sam Raimi fans, the arms come to life while Octopus is unconscious and kills a room full of doctors. The entire scene is shot in Raimi's classic horror style, including a chainsaw moment straight out of The Evil Dead. By the end, Doc Ock makes up for his sins with self sacrifice, making him a perfectly well rounded villain.





5. General Zod (Terrance Stamp, Superman II)

When looking at the original Superman movie, the one thing holding it back was a great villain. Of course, producers wanted Superman's most hated rival, which was Lex Luthor, but he is also one that has to be played right. Use him as a brilliant businessman who manipulates those around him. Don't use him as a buffoon. Now, when you want a great villain, look no further than Superman 2. General Zod is the perfect bad guy for Superman. Instead of someone who comes to earth to be its protector, Zod comes to earth to be its ruler. He is the polar opposite of Superman with the same powers. This means Superman can't rely on his superhuman everything to win, he has to use his brain. Plus, Terrance Stamp brought that Shakespearian training to his performance, making Zod one of the most memorable movie villains of all time.





4. Two Face (Aaron Eckhart, The Dark Knight)

Many people rave about Heath Ledger's performance as The Joker in The Dark Knight, and for good reason. He brought the character to life like no one else before. However, the character that I believe was the heart and soul of the movie was Harvey Dent, the man who became Two Face. Look, The Joker was the big bad guy of the movie, the man who made everyone's life hell. However, it was Harvey Dent that was the tragic figure of the movie. He started off as the white knight, the one man that even Batman believed could turn around Gotham City and finally save it. Unfortunately, Dent failed and it cost him his humanity. Dent couldn't save Gotham, he couldn't save himself and he remains the most tragic figure in all of comic book movies.





3. Loki (Tom Hiddleston, Thor)

Loki is easily one of the best new movie villains, and the best in the current line of Marvel Universe movies. Forget about the superhero stuff on earth in Thor. The best part of the movie takes place on Asgard with the entire storyline of two brothers, torn apart by jealousy. Without this Shakespearian storyline, the movie would be half of what it turned out to be. Tom Hiddleston was the reason that Thor was great. Then, when he reappeared in The Avengers, he was a different kind of evil, more deranged, more desperate. Plus, the scene with him and Hulk at the end would not have been as awesome if Hiddleston hadn't made Loki so perfectly despised by that point.





2. The Joker (Heath Ledger, The Dark Knight)

As I said, Heath Ledger turned in a fantastic performance as The Joker, one that has been dismissed by apologists thanks to his death. I also want to say there are many people who over praise the performance for the same reason. Forget about his tragic death and just look at what he accomplished on the screen. Heath Ledger took The Joker to a dark place, one that he had not been on the screen. He has always been a vicious criminal in the comics but no one dared to push him that far in the movies. Ledger gave himself to the role and what we saw was one of the best portrayals with one of comic book's greatest villains.





1. Magneto (Ian McKellen, X-Men)

The best villains, in movies or comics, are the men who believe that what they are doing is right. It makes it challenging to watch as the superheroes that fight for truth, justice and the American way battles a bad guy who believes he is on the right side. Magneto is a perfect example of this type of villain. He was kept in a concentration camp as a child, tortured because of who and what he was. He now sees how his kind, mutants, are treated and sees the government attempting to create ways to hold them down and control their lives and destiny. Professor X believes in hope and faith, while working with the enemy to create a peaceful resolution. Magneto believes in fighting for his rights and has an army of mutants who follow his word. Of course, Magneto's hatred turns into vengeance as he wants to control the same people he is fighting for his freedom from, making him a hypocrite. Regardless, he is the most well rounded villain to ever come from comics onto the movie screen.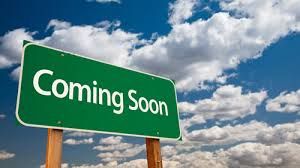 2013
July 12 - Pacific Rim
July 19 - R.I.P.D.
July 19 - Red 2
July 26 - The Wolverine
August 7 - Percy Jackson: Sea of Monsters
August 16 - Kick-Ass 2
August 21 - The Mortal Instruments: City of Bones
August 23 - The World's End
September 6 - Riddick
September 13 - Machete Kills
October 25 - Oldboy
November 1 - Ender's Game
November 8 - Thor 2: The Dark World
November 22 - The Hunger Games: Catching Fire
December 13 - The Hobbit: The Desolation of Smaug
2014
January 24 - I, Frankenstein
March 7 - 300: Rise of an Empire
April 4 - Captain America: The Winter Soldier
May 2 - The Amazing Spider-Man 2
July 18 - X-Men: Days of Future Past
August 1 - Guardians of the Galaxy
August 22 - Sin City: A Dame to Kill For
2015
March 6 - Fantastic Four
May 1 - The Avengers 2
November 6 - Ant-Man
comments powered by