SPOTLIGHTS
A Fool's Utopia 7.11.13: Reality TV, Drunk History, More
Posted by Ron Martin on 07.11.2013

This week in one man's utopia we take a look at how effective the reality competitions shows are, Drunk History, Gauntlet and Sarah Michelle Gellar after Buffy.

I'm taking a small break from my annual Fall TV Previews this week. Mostly because I had some internet issues this week that prevented me from watching all the CBS previews, but also because I had a small brainstorm while I was shamelessly watching this week's episode of Next Food Network Star. That brainstorm was – do these reality shows really work?

Shows like American Idol, the Voice and America's Got Talent can bring in huge ratings. To a lesser extent shows like Next Food Network Star and The Biggest Loser also bring what the networks love – low cost shows that are some of the highest rated on their network. That's great from the network's perspective but are the shows producing what they promise?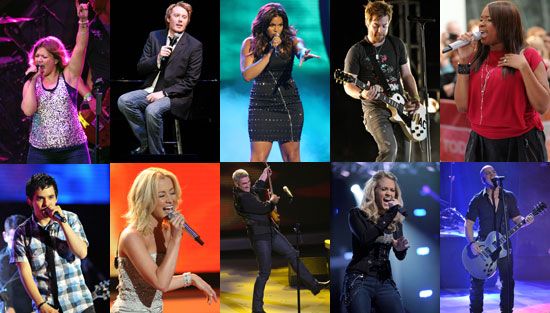 American Idol and The Voice have produced 16 winners. Of those 16, only two have really made a difference in the music world – Kelly Clarkson and Carrie Underwood. Honestly, I think Carrie Underwood would have gotten there regardless, but you have to count her. Though American Idol likes to boast their 374 #1 hits, most of those hits came on rare obscure charts. I'm not giving the same credit to a song that was #1 on the recurrent aboriginal dance mix chart of Budapest as #1 on the Hot 100. I don't think you should either. The fact of the matter is 88% of the winners have really not made much of an impact in the music industry.




Let's move onto weight loss. The Biggest Loser has a bit better record than the singing competitions, but the fact of the matter is that the stars of the show became the trainers because they were not only the constant but because people couldn't trust that the contestants weren't going to fall back into old habits once they left the show. It's amazing how easy it is to gain weight when you're not locked on a ranch with nothing to do all day but workout with no food temptations. Over half of the winners and competitors that lost massive amounts of weight at the ranch have gained most if not all their weight back.

Onto cooking and Next Food Network Star which I shamelessly watch every week. In its ninth season, the show has produced one "star," that being Guy Fieri. Even that one star seems more style over substance. Would we care about him if he wasn't so loud, literally and figuratively? Everyone else that wins gets a show at some odd time that will be cancelled after a half a season.

I guess if you're in one of these fields, it's a good resume builder to go on one of these reality shows. It's good to get your face and name out there, but in the end, is it really beneficial if you just disappear? Perhaps it's better to go at it in a more traditional sense – it seems like those who do have a better chance of long term success.




FIVE RANDOM THOUGHTS



1. I'm stoked about the prospect of having Drunk History on my TV screen. I have the first episode on my DVR. I caught the end of the episode and saw Jack Black and Dave Grohl – I'm assuming the show is going to be the same as the hilarious segments from funnyordie. I'll be watching…frequently.





2. For the last few years, I've been wanting to get an original Nintendo Entertainment System. "Been wanting" and actually going out and getting one seem to be two different ideas, so I am without an 8-bit video game player – until now. Thank the internet Gods for Groupon and this deal for a NES-like player that plays original Nintendo games. $13.99 – are you kidding me? It's a steal, kids. Now all I have to do is find some original Nintendo games. Pawn stores and flea markets – here I come!

3. Now we have to endure a Sleepy Hollow TV show? When did horror series turned into TV series become the fad. Did it start with Grimm? Maybe American Horror Story? In the last year we've gotten Bates Motel, Hannibal and plans for Scream and Exorcist TV shows. Add to that Sleepy Hollow and it makes me wonder which franchise mythology is up next for TV. Chucky? The Leprechaun? Seriously, I'd be down to give Texas Chainsaw Massacre or Amityville a shot, assuming the writing was solid. I would say Tremors because it's one of my favorite franchises, but it already had its shot and failed.

4. I just read an article about the ten year anniversary of the ending of Buffy the Vampire Slayer. It was a "where are they now" sort of deal, but it made me realize something -- despite how they are perceived, I think Alyson Hannigan is a bigger star than Sarah Michelle Gellar (Prince, whatever). Hannigan has had a successful movie franchise (American Pie) and another really successful sitcom (How I Met Your Mother) since Buffy went off the air. Gellar has had two kids and a kind of successful couple of movies in The Grudge series. That's about it. Probably even more successful has been Seth Green and Danny Strong from the show, but that's beside the point.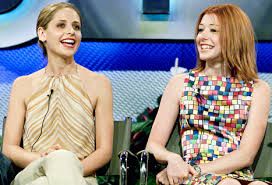 Gellar has nothing but wonderful things to say about Buffy now, but at the time she wanted to do anything but that show. Her refusal to return to the show is a major reason why the show didn't return for another season. Seeing how far downhill seasons six and seven went, that's probably a good thing. I think it's funny how her view of her time on the show has changed with age. Interviews with various cast members of the time paint a picture of her being not so easy to work with during the time. I suppose part of her nor being around as much has to do with her having two kids. We'll see how well her new show with Robin Williams does come fall.

5. I don't understand the uproar against the NFL's new bag policy. Parents are upset because they can't carry baby items in a bag into the stadium. Why are you taking babies to NFL games to begin with? I'm not a parent, so maybe I just don't understand. I think if I were a parent, I wouldn't need a diaper bag at a professional sporting event, a concert or a nice restaurant. Disney World? Okay. The local park? Got it. It's my hope that the new bag policy keeps babies out of the stadium when I'm trying to watch a football game. Is that wrong?

USELESS TRIVIA AND SHAMELESS PLUGGING

LAST WEEK'S USELESS TRIVIA

What was the first Disney animated feature to be shown on television?

ANSWER: Alice in Wonderland aired as the second episode of Disneyland TV in 1954. RON420 is back with the correct answer – big ups to him!

THIS WEEK'S USELESS TRIVIA

What was the first song from an American Idol alumnus to reach #1?

THIS WEEK'S SHAMELESS PLUGGING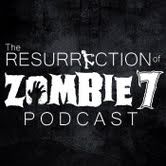 We're moving right along and staying with the Bates Motel as me and Guest Host Tyler take a look at Psycho III which involves Norman Bates romancing a woman, a cop eating bloody ice and Jeff Fahey naked. Yep, naked. If you'd like to check it out and come along for the ride, you can listen to the episode below or check us out at our website and subscribe to our new feed. You won't be disappointed.

>


THIS WEEK IN RETRO



I know that I've talked about the Gauntlethandheld before – I may even have talked about the Gauntlet arcade cabinet before, but I can't remember doing so I'm going to do it again! I'm old, damnit! For those younger than 25, Gauntlet was the video game realization of Dungeons and Dragons. You could pick a character from warrior to wizard to elf. In some versions of the game, you can even distribute points into attributes, like the roleplaying game.

The game as an exercise in futility, eating your quarters faster than a D-rate hooker. There is an infinite amount of levels providing an infinite amount of enemies. That means you will keep pumping quarters into the video game to reach level after level thinking you are going to accomplish something, when in reality you are only accomplishing depleting your bank account. In the arcades, up to four players can play at once causing chaotic scenarios where your team is surrounded by a hundred ghosts and three of your four players are wildly shooting at anything and everything while the fourth goes ahead and tries to eat all the food. Yeah, that fourth player is always a dick.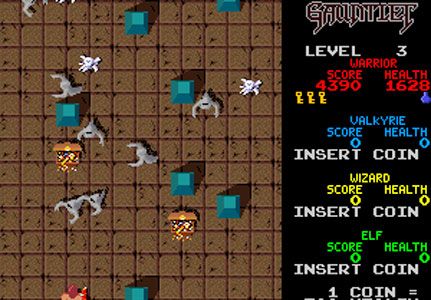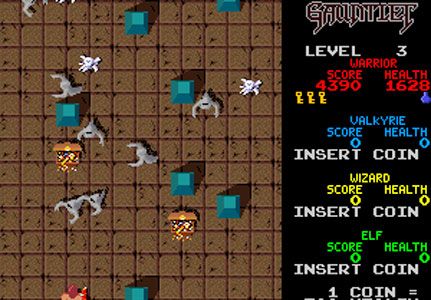 If you think you can just hang back and let your buddies do all the work, think again, my friend. You lose life points for just standing there. Gauntlet really wants your quarters. In case you forget it's time to feed the machine quarters -- Gauntlet will remind you. WARRIOR NEEDS FOOD. Get some food. If you don't, you move to the next level. WARRIOR NEEDS FOOD NOW. If you're still far away from food and have no quarters to substitute for food, you get the death sentence – WARRIOR NEEDS FOOD BADLY.

That's it for you. Unfortunately for me at one point my place of employment actually had a Gauntlet arcade cabinet. I spent hours and hours and probably hundreds of dollars on that mf'er. All for what? Nothing. Gauntlet is an addicting exercise in futility that somehow manages to make you feel highs and lows at the same time. It's a fine substitute for an actual relationship.





23 Years Ago Today


July 11, 1990

#1 Single



"Step by Step" by New Kids on the Block



#1 Album





Please Hammer, Don't Hurt Em by MC Hammer



#1 Movie





Die Hard 2

I must leave you now.




comments powered by