SPOTLIGHTS
Alternate Takes 07.13.13: Top 10 Monsters and Robots in Comics
Posted by Shawn S. Lealos on 07.13.2013

From the Hulk, the Lizard and Swamp Thing to Ultron, Vision, the Sentinels and more, Shawn S. Lealos counts down the top 10 robots and monsters in Marvel and DC Comics!

Welcome to Week 259 of Alternate Takes, my name is Shawn S. Lealos and you have entered my world.






Pacific Rim came out this week. To those who think it is a Transformers rip off, you deserve nothing but Michael Bay movies for the rest of your life. For those who actually know who the hell Guillermo Del Toro is, you know this is going to be an amazing movie. If you haven't seen it yet, go see it. If you have, let me know what you thought in the comments.

Which brings me to this week's column theme: Monsters vs. Robots. Instead of having them fight, I found my five favorite monsters and my five favorite robots from DC and Marvel Comics and then I combined them and ranked them in a Top 10 list. As I said, there are five of each, so if you feel someone was left off that should have been added, tell me who you would have replaced, but make sure you replace a monster with a monster or a robot with a robot.

Here we go…



10. Red Tornado



I had Metallo in this spot, but then I remembered the Red Tornado. On the planet Rann, two entities existed – the Tornado Tyrant and the Tornado Champion, one good and one evil. The Champion saw that the best course of action was good and led the Tyrant to Earth where the JLA defeated it. The Champion then sought out a new identity and found it in a robot on Earth-Two. This robot was created by the villain T.O. Morrow in order to take down the Justice Society of America and Champion's memories were erased. However, after Morrow took down both the JSA and JLA, The Tornado Champion began to gain control and helped the JSA and JLA beat Morrow. Since that time, Red Tornado has served as a member of both the JSA and JLA, ad remains popular, most recently appearing on the animated series Young Justice.



9. Etrigan the Demon



Etrigan the Demon is enjoying a resurgence of popularity in recent years, thanks to both the New DC 52 series Justice League Dark, as well as the – in development – Guillermo Del Toro work on a Dark movie called Heaven Sent. This character is a possession demon, and bares a strong similarity to The Ghost Rider, who I talk about later in the countdown. Jason Blood and Etrigan became bound together during the era of King Arthur and his Round Table. Merlin himself cast the two beings together as a weapon to defend Camelot. What makes this creature so effective is that he is a classic antihero – refusing to be good or evil and only doing what he feels is best to save others. However, there have been times when Jason Blood and Etrigen are separated that the demon becomes vile and violent, killing anyone and everyone, which makes it look like Blood has a hold on the demon's morals when the two are bound together.



8. Sentinels



What list of comic book robots can be complete without the Sentinels? These were created by the government and Dr. Boliver Trask with the mission of hunting down Mutants. This was the biggest plan by the government to fight the Mutant scare and remain one of the most iconic villains in the X-Men universe. Excitedly, these should finally see the light of day in the movie world in the next X-Men movie, Days of Future Past, as they play a large part in the future scenes. These robots have two tasks programmed in: either capture or kill any Mutants they find.



7. The Lizard



Super villain The Lizard is the perfect example of the Jekyll and Hyde monster, as Curt Connors is a scientist and an all around good guy, even a friend and mentor to Peter Parker. However, when he transforms into The Lizard, he becomes a mindless, crazed monster, killing anyone and everyone with no regard, including his friends and loved ones. While some monsters of this type are still forces of good (see: Hulk), The Lizard is nothing but a bloodthirsty animal and is the closest to the Jekyll and Hyde character as you can in comics. What makes the character even better than others is that Curt is a tragic character, someone who really doesn't deserve blame the horrors that his inflicts in his other persona, one of the most interesting villains in the Spider-Man canon.



6. Swamp Thing



Almost all of the monsters on my list are humans who are stuck with a monster living inside them, but the case of The Swamp Thing is even worse. Depending on which origin story you believe, Swamp Thing is either Alec Holland transformed into the monstrous Swamp Thing or is a creature formed out of the swamp with the memories of Alec Holland, who died at the scene of its transformation. Whatever origin you believe, the fact remains that the difference here is that Alec does not turn into Swamp Thing and is gone, replaced permanently by the monster. The other big difference in this monster is that Swamp Thing doesn't fight for survival like The Hulk or for vengeance like Ghost Rider, but instead fights for the environment. For the very best of Swamp Thing, check out the Alan Moore run.



5. Ghost Rider



Johnny Blaze was a stunt motorcycle rider who made a pact with the devil (later revealed to be the demon Mephisto) in exchange for curing his adoptive father Crash of cancer. In exchange, Johnny sold his soul to Mephisto. It was all a trick, as Crash died in a motorcycle accident anyway, so Johnny's bargain was for nothing and soon Mephisto cashed in the deal by bonding the demon Zarathos to him. What resulted was a Wolf Man style story, where Johnny would turn into Zatharos, known as The Ghost Rider, and be unable to control the actions of this monster. Luckily, Ghost Rider turned into a heroic character, although a violent and brutal one, as the Spirit of Vengeance, hunting down and punishing evil doers, all while Johnny feels a never-ending pang of guilt for his actions.



4. Vision



The Vision is an interesting character. Head way back to World War II and the team called The Invaders. That was Captain America, Bucky, The Sub Mariner and the android Human Torch. Cut to the future, and you have the villainous Ultron (see: #3) creating an android (which he calls a synthezoid) to help him beat Hank Pym and the Avengers. This android was created from the android body of the original Human Torch and then given the brain patterns for the (at that time dead) Simon Williams (Wonder Man). That android then became The Vision. Luckily for The Avengers, The Vision rebelled against his master and joined the superhero team. Vision's life was mired in controversy, at one time becoming the leader of The Avengers until his android mind caused him to want to make the world perfect, forcing his teammates to stop him from becoming an overlord. He also married The Scarlet Witch, and she used her powers to allow them to have children (which was eventually wiped out by more magic, which caused Witch to go crazy and cause House of M).



3. Ultron



Of course, The Vision's creator Ultron has to rank above him, as Ultron remains one of the most dangerous villains in the Avengers universe. Hank Pym created Ultron in order to serve as a force of good, but unfortunately for Pym (which is a running plotline in his history), things go wrong. Ultron soon – quickly – becomes even more intelligent than his master and organizes plans to destroy the Avengers and one day take over the world. It was Ultron who organized The Masters of Evil, created The Vision, manipulated Vision into helping him re-create his form with pure Adamantium, and most recently won by taking over the world in Age of Ultron



2. Brainiac



Superman's most iconic villain is Lex Luthor, but his greatest villain is Brainiac, an alien android who shrinks and collects worlds. He became one of Superman's most hated enemies, when Kal-Er realized that Brainiac shrunk down the Kryptonian city of Kandor and has kept it as a trophy. When he tried to also collect Metropolis, he finally came head to head with Superman himself. What makes him so dangerous is his intellect, one of the smartest beings in the universe. He has been responsible for the death of Jonathan Kent, the start of the New Krypton storyline and played a major role in the Red Son comic book storyline. Lex Luthor is great and all, but Brainiac is the most dangerous Superman of them all.



1. The Hulk



I compared Ghost Rider to The Wolf Man, and Hulk is a great example of that too, but it is also a good example of Dr. Jekyll and Mr. Hyde. Bruce Banner is a good doctor who wants to help people and The Hulk is a monster who has little regard for anything outside of survival. There are points where Hulk becomes smart, but the two remain completely separate when it comes to their thinking, going as far as to consider each other a completely different entity. But, when it comes to a number one character on this list, it can't be anyone but The Hulk, the longest lasting monster in any comic book company as far as popularity goes.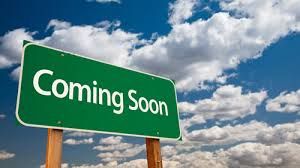 2013
July 19 - R.I.P.D.
July 19 - Red 2
July 26 - The Wolverine
August 7 - Percy Jackson: Sea of Monsters
August 16 - Kick-Ass 2
August 21 - The Mortal Instruments: City of Bones
August 23 - The World's End
September 6 - Riddick
September 13 - Machete Kills
October 25 - Oldboy
November 1 - Ender's Game
November 8 - Thor 2: The Dark World
November 22 - The Hunger Games: Catching Fire
December 13 - The Hobbit: The Desolation of Smaug
2014
January 24 - I, Frankenstein
March 7 - 300: Rise of an Empire
April 4 - Captain America: The Winter Soldier
May 2 - The Amazing Spider-Man 2
July 18 - X-Men: Days of Future Past
August 1 - Guardians of the Galaxy
August 22 - Sin City: A Dame to Kill For
2015
March 6 - Fantastic Four
May 1 - The Avengers 2
November 6 - Ant-Man
comments powered by