SPOTLIGHTS
Movies/TV's 3R's 07.16.13: Godzilla, Machete Kills, Doctor Strange, Star Trek, More
Posted by John Dotson on 07.16.2013

From the Star Trek 3 rumors and the Sharknado buzz to Joseph Gordon-Levitt as Doctor Strange, the Oldboy trailer, and more, 411's John Dotson breaks down the Right, wRong, and Ridiculous from the week in Movies/TV!


Welcome to Week 210 of The 3 R's for the Movie/TV world.

Make sure to click the Facebook "Like", Tweet button, and Google +1 links over there to the right of the article! Support 411mania, your home for the best in pop culture entertainment news.





Without any further ado, here is...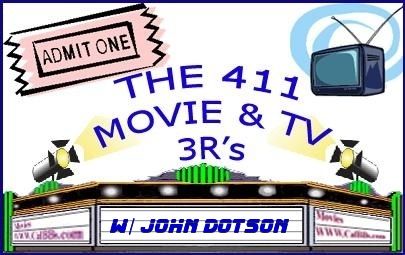 Debut of Godzilla Poster for San Diego Comic-Con :

It's that time of year again. SDCC 2013 is this weekend, which means news is pouring in like crazy. That also means that studios have begun executing pre-promotions for films that have panels at the upcoming event. The biggest panel of all being the Godzilla reboot just got its first early poster in anticipation for the weekend festivities. The poster will debut this week, along with a teaser possibly but that is currently uncertain. Here is the poster thanks to IGN




I like how they chose to remain old school with the look of Godzilla. One thing I hope is that it doesn't end up looking cheesy in the finished product. Especially since the new film is supposed to be a serious take on the property. Whatever the case, I really dig what I'm seeing so far. Here is hoping we get some footage this weekend!
.
Possible Predators Sequel Announcement at SDCC?: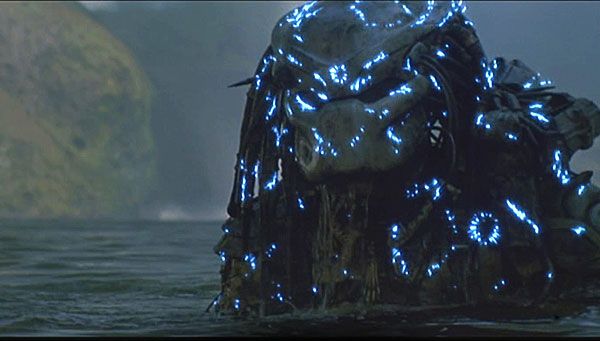 What you see below is the image posted on the official Facebook page today, which shows a hovering infrared image of Petco Park, with a hash tag at the bottom - HUNTforPREDATOR. AsComic Book Movie points out, Petco Park is right by the area San Diego Comic-Con 2013 is being held, which is leaving many to wonder if FOX has a major announcement planned.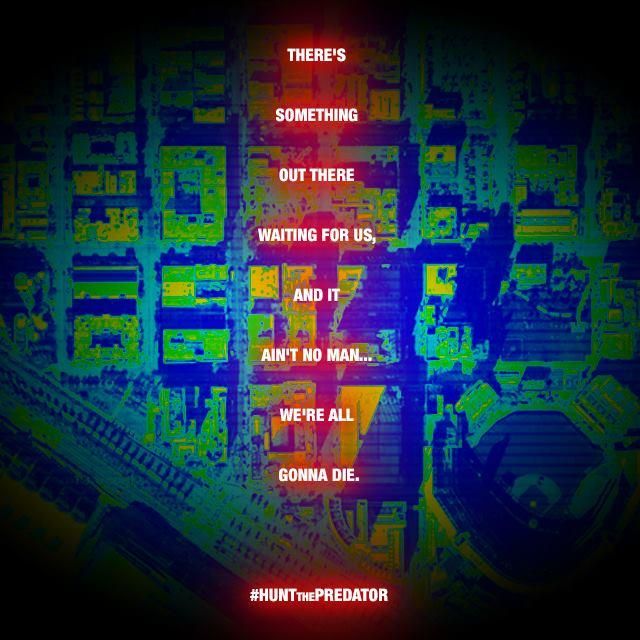 Even though I found Predators to be a somewhat forgettable movie, it was still a much better entry than either of the Alien vs. Pradator movies. If Robert Rodriguez has another movie planned then I'm totally game for it. I'm curious what the storyline could be though.
.
Machete Kills to Open Fantastic Fest : Fantastic Fest has announced that Machete Kills will kick-off the opening night of the epic event in Austin, Texas. This seems highly appropriate with it being the hometown of Robert Rodriguez. What better place, right?

This will be the world premiere of the movie and will be held at the new Alamo Drafthouse Lakeline on September 19th. Stars from the film are expected to attend, including Danny Trejo and Alexa Vega, as well as director Robert Rodriguez himself.

Fantastic Fest Co-founder & Creative Director Tim League had this to say about the big announcement.


"Every year we compile our dream targets for opening night film; MACHETE KILLS was at the top of that list. We are going to pull out all the stops to ensure Robert's world premiere red carpet experience is literally blood red."


Rodriguez also shares a statement about his Machete sequel kick-starting the opening night festivities.


"Fantastic Fest has quickly become the best place for fans to first experience the newest and coolest genre movies and blockbusters. I am honored and extremely excited for Machete Kills to have its world premiere right here in Austin and kick off Fantastic Fest."


This is a pretty solid way to open Fantastic Fest. Rodriguez is a huge name for Austin, Texas and it suits that he unveils his Machete follow-up right here at home. Plus, Machete Kills looks like the perfect movie to fit the Fantastic Fest line-up. I can't wait to hear the rest of the screenings that the folks over in Austin have planned for the event this Fall.



.
Joseph Gordon-Levitt Playing Dr. Strange for Marvel?: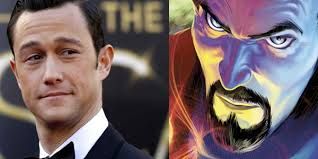 Latino Review has begun the Comic-Con rumor mill by breaking some interesting casting news. The site suggest that Joseph Gordon-Levitt is being eyed by Marvel to play the role of Dr. Strange. Nothing is officially confirmed, however, if true, this is a step in the right direction if Marvel is planning on making Doctor Strange the new Iron Man. JGL has the mainstream appeal and the acting credibility to pull it off. Also, I like that he is the unlikely choice rather than the obvious choice. Latino Review also explains that the role is required for someone in their early 30's with the material based on Sorcerer Supreme.

I think JGL is a perfect fit, but what do you think?
.
Cory Monteith Dies at age 31.: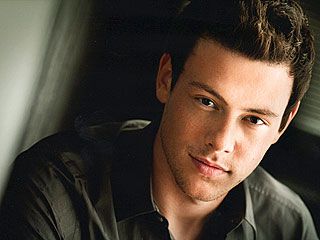 As we all heard, Glee star Cory Monteith passed away over the weekend in a hotel room. I've never been a fan of Glee myself but it's terrible to see such a young actor pass away. That being said, Cory Monteith had other great roles besides the show Glee. Monteith also made appearances in popular shows like Smallville and Supernatural and had a role in the horror movie Final Destination 3. He also recently booked a role in an indie project called All the Wrong Reasons.

Rest in Peace Cory Monteith!

Here is a pretty funny video from the Glee crew on the Emmy's. Thanks to 411's Ben Piper for the find.


.
Johnny Depp Signs for Alice in Wonderland Sequel.:




I guess this announcement was pretty much inevitable. After all, the first Alice in Wonderland grossed 1 billion worldwide. That being said, I absolutely disliked the first film in every way. Johnny Depp's need to play a weird role in 85% of his films has just grown tired to me. The more he attempts to try something new, the more everything feels the same. Besides, did anyone actually find his version of The Mad Hatter interesting?

If there is any hope for the movie, it is simply because new blood will be directing the film. James Bobin, who is currently directing The Muppets sequel, has stepped in to replace Tim Burton.

No offense to Tim Burton fans but this video sums up my feelings towards him as a director.
.

Pacific Rim Takes 3rd Place at US Box-Office:




Well guys, it actually happened. Humanity allowed Happy Madison to defeat Guillermo del Toro last weekend, which leads to believe Mike Judge's Idiocracy is coming true. We now live in a world where fart jokes and juvenile excuses for humor are desired more than films that have an actual heart and soul. On the bright side though, another movie with heart did take number one, which was Despicable Me 2. That does leave me a small amount of hope for our society.

The global box-office tells a different story for the epic robot versus monsters movie. Box Office Mojo indicates the film hauled in 90 million in global sales, compared to Grown Ups 2, which only pulled 42 million in the U.S. market alone. At the end of its run, Pacific Rim should do impressive numbers overseas.

What film did you see this weekend?
.
Star Trek 3 To Start Filming in 2014?:




Paramount and Bad Robot didn't rock the domestic sales with their Star Trek sequel. However, the global take depicts a whole different story with a gross of 444 million. So, it's not surprising that a sequel is in discussion.

What's interesting is the details of a new interview with Zachary Quinto. Writer, Lucien from BuzzHubt explains that the actor revealed that Paramount wants the movie out quicker than last time and filming could start next year. Here is Lucien's statement:


"I attended a public interview with Zachary Quinto at the Galway Film Festival in Ireland on Friday, and during it, he revealed that Paramount have told the Star Trek cast that they're planning to shoot ST3 in 2014, and that J.J. still wants to direct! He also told the audience he does not want to be in Episode VII, but he would like to cameo in The Big Bang Theory!


Lucien also reveals the statement from Quinto, which surprisingly doesn't mention J.J. Abrams, but does say the movie could shoot in 2014.


"Star Trek 3 should be filming, I suppose, next year. It's going to be made a lot quicker than the last one. That's the plan, although nothing is confirmed yet.


It''s possible that Paramount does want a third film out quicker. Especially, since Star Trek Into Darkness took 4 years. However, the likelihood of Abrams directing is rather optimistic now that his focus has switched to Star Wars VII. Hopefully the third film isn't being rushed for the sake of making a quick buck.
.
Spike Lee's Oldboy Red-Band Trailer:




I was so torn this week on where I should place this, but in the end, I decided that I'm not yet lending my support to the Oldboy remake. The trailer feels like the movie is going to end up as a shot for shot rehash of the original. I will give Spike Lee credit though for honoring the aspects which made the South Korean film such an intense piece of work. Still, I find myself cautious about this movie and if it needed to be made at all.

Check it out below and feel free to share your thoughts!


.

Sharknado Sequel in Discussion at Syfy:




I'm sure there is a lesson to be learned behind the Syfy massive television hit Sharknado. Maybe, it's that home viewers are willing to embrace ridiculous concepts. Maybe it's the title that made it happen. Whatever the case, Sharknado exceeded everyone's expectations Thursday night and a Sharknado sequel might be the result. From Variety:

Even Syfy exec Thomas Vitale was surprised by the insane success of the tv-movie.


"We've had other movies where the titles would catch some buzz, like 'Sharktopus' or 'Jersey Shore Shark Attack, but the level that 'Sharknado' reached, that was a surprise. It's one of those happy accidents."


A happy accident indeed. When the film hit on Thursday night, the buzz exceeded that of the Game of Thrones- The Red Wedding episode, bringing in over 5,000 tweets per minute during broadcast. However, viewership is said to be about average with only about 1 to 1.4 million viewers who watched. Still, the insane amount of social media buzz has led the cable channel to consider another round of Sharknado.


"We've had a lot of meetings, emails. I'm not being coy, [but] that's obviously being talked about. However, there's nothing going to be announced now just because we haven't had real discussions with the real people we have to talk to about that."


I didn't catch the show this past Thursday, but I most likely will when Syfy runs it again this upcoming Thursday night. Without a doubt, this is the most talked about stupid movie since Snakes on a Plane. I wonder if Sam Jackson would consider joining the inevitable television sequel. How epic would that be?
.
FOX Reporter Hits Baby in the Face with Basketball.: I love it when a fluff piece goes terribly wrong. Especially when it happens on FOX News. The program Fox & Friends covered a toddler who is incredibly gifted at free-throws. However, it was all fun until news anchor, Brian Kilmeade tossed the ball directly at the baby's face.

What is the lesson to be learned here? Keep your children away from FOX News people.
Here is the clip of what happened below!


.
Nick Cave Wanted to Call His Gladiator Sequel, Christ Killer.:




Yes, you read that correct. Back when a sequel to Gladiator was inn discussion, Russell Crowe went to Cave to tackle the script. Cave asked how they can make a film when the character of Maximus died in the finale. Crowe's response, "You sort that out." From Slashfilm:

Which lead to an insane idea for a sequel he called Christ Killer. The idea mixed Roman as well as Christian beliefs for a sequel that could only be described as... Huh? Just check out the quote for yourself.

"[he] goes to purgatory and is sent down by the gods, who are dying in heaven because there's this one god, there's this Christ character, down on Earth who is gaining popularity. And so the many gods are dying, and they send Gladiator back to kill Christ and all his followers.
The main guy was [Maximus'] son, so he has to kill his son and he was tricked by the gods. He becomes this eternal warrior and it ends with this 20 minute war scene which follows all the wars in history, right up to Vietnam and all that sort of stuff. And… it was wild."

I know this will sound crazy but I still kind of want to see this movie. Just disconnect the damn thing from Gladiator and have Zack Snyder direct. It'll be the best-worst movie since Ghost Rider: Spirit of Vengeance.
.



That's it for this week folks! Join me again next week as we continue to pick apart the film and television universe!

Next week I'll be starting an extra section called Mailbag Bonus Round! If you have any crazy questions involving Film or TV you would like for me to answer, leave them in the comment section below, send them to DRockRenegade@gmail.com, or tweet them at @DrockDot.

D-Rock out!


comments powered by