SPOTLIGHTS
Movies/TV's 3Rís 08.06.13: X-Men, Breaking Bad, The Flash, Scarface, More
Posted by John Dotson on 08.06.2013

From Sentinel photos from the X-Men sequel, The Flash television show, and Bryan Cranston talking Breaking Bad to a Scarface reboot, and more, 411's John Dotson breaks down the Right, wRong, and Ridiculous from the week in Movies/TV!

Welcome to Week 212 of The 3 R's for the Movie/TV world.

Make sure to click the Facebook "Like", Tweet button, and Google +1 links over there to the right of the article! Support 411mania, your home for the best in pop culture entertainment news.





Without any further ado, here is...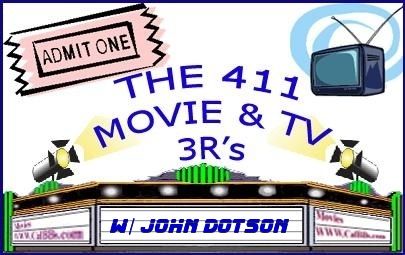 Venom movie rumored at Sony.: From IGN.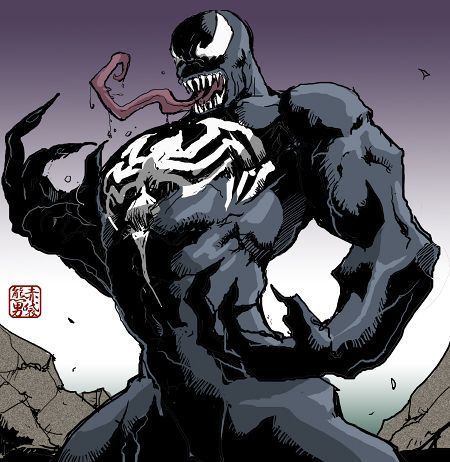 Now that Spidey has been rebooted, all seems well moving forward in the next franchise, including the vast amount of villains. The Sinister Six is already expected to terrorize our friendly neighborhood Spider-Man. Well, Venom is once again expected as well. Question is, will they finally do the character justice?

Director Marc Webb has already hinted at storyline spin-offs with Crave Online explaining that even The Amazing Spider-Man 4 may not focus on Peter Parker. "It might not just be a Spider-Man movie," says Webb, "you know, what was fun about the comics is that there's an entire sort of encyclopedia of characters, and stories, and histories, and nuances, and idiosyncrasies, and off-shoots."

So, does one of these off-shoots include Venom?

IGN spoke with the writing duo Alex Kurtzman and Roberto Orci to talk about the possibilities for the future of Spider-Man. When asked if Venom is a character they would like to work with, Orci explains enthusiastically that:


"Venom is an amazing character. Venom is a brilliant character. Part of what's interesting about Venom is that Venom can do all of the things that Spider-Man can't do, in a lot of ways. And I don't know, I guess that's why I respond to him."


When asked if they had any conversations about a Venom spin-off with Sony, Orci jokes by saying:


"Well, we keep writing fan letters saying help us out, but we haven't had any responses yet. I think they're going right to storage. I don't know if there's anyone there reading our letters."


What do you think? Would you like to see a Venom movie? I know I do!
.
Machete Kills Trailer is Muy Bien.:




Rodriguez and company released a second trailer this week for the grindhouse inspired sequel Machete Kills, and damn, does it look fun as hell. The trailer shows off a ton of insane sequences, including a spritely yet sinister Mel Gibson as the threat to Machete. Good to see Mr. Braveheart having fun again. Also, we see just how dangerous Sofia Vergara's wardrobe can be. Never has a pair of machine gun breasts looked this great! You would think Robert Rodriguez would run out of Mexican puns, but he just keeps 'em coming.

If you haven't seen the trailer for Machete Kills, check out the awesomeness for yourself now!


Secret Life of Walter Mitty Trailer Gets EVERYTHING Right:




I have to admit, I'm still blown away by this trailer. Not that the footage offers anything out of this world, but the fact that Ben Stiller directed this makes it intriguing. Keep in mind, this is the same screwed-up mind behind directorial efforts like Cable Guy and Tropic Thunder. Needless to say, I'm quite impressed by this teaser.

I think another appealing aspect to the footage is the escapism element. I think most of us did this during our childhood. I'm willing to bet everyone on here has daydreamed at least once about being
in a different place. Especially, in a classroom.

Here is the teaser trailer below, and I also provided the trailer for the original film from 1947. This is looks like it will be a solid remake!




.
Guillermo Del Toro Talks About A Pretty Cool Ghost Experience:I won't elaborate much on this, but I thought I would share it with you guys because I thought it was pretty cool. One of the benefits of running this column is that I'm able to share cool shit with you guys. Del Toro discusses one of his paranormal experiences that inspired him for The Devil's Backbone. It's an interesting story that only del Toro himself can explain.

Check it out!


.
Brolin For Batman?:




From THR.One of the major stories to break this week was the announcement that WB/DC have decided to have a middle-aged Bruce Wayne in their Batman Vs. Superman film. The second announcement was the list of names the studio had in mind, which included Ryan Gosling, Matthew Goode, Richard Armitage, and Oldboy himself, Josh Brolin.

All I can say is, if they plan on pursuing The Dark Knight Returns as inspiration, then I'm "Team Brolin" all the way! He might be the obvious choice but I think a Brolin take on Batman would be pretty kick-ass.

Just picture it people!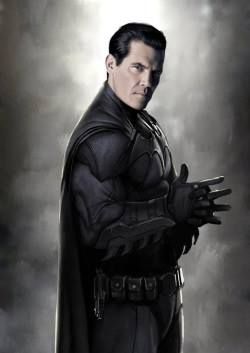 What do you guys think? Is there someone you think is a better fit to play old Brucey?
.
Denzel Washington Refused Fast 7: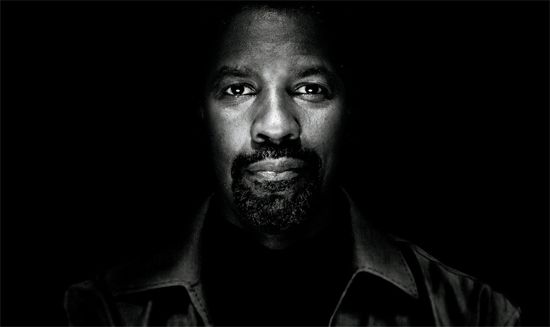 Deadline says that the producers of Fast 7 are currently looking for another major actor to go up against the character in the final film. The person they wanted the most-- Denzel Washington-- apparently turned down the opportunity. Here is an excerpt of the statement from Deadline:


The studio is now looking for another big star to join the next film in a small role and then be a big part of the film that follows. Denzel Washington just turned down that opportunity, but they'll undoubtedly get somebody important by the time The Conjuring helmer James Wan starts shooting the seventh film.


I know most people are most likely relieved by this news, but damn. Imagine all the missed opportunities. We could have had a persona like Alonzo Harris from Training Day as a threat for the last Fast & Furious ride. Part of me is curious what he would have brought to the table.

And now a message from Training Day!


.
Full-Sized Sentinel from X-Men: Days of Futures Past Revealed:




From Bryan Singer's Twitter. I know it's too early for me to start bitching about this, but you know what? I'm going to anyway. Bryan Singer tweeted a photo of the full size and design of the Sentinels a few days ago, and so far, I don't like what I see. I swear the robot looks exactly like the one from Real Steel, only with a purple and white paint job. To me this is just aggravating because the Sentinels are at least supposed to appear intimidating. Nothing in that photo screams run for your life.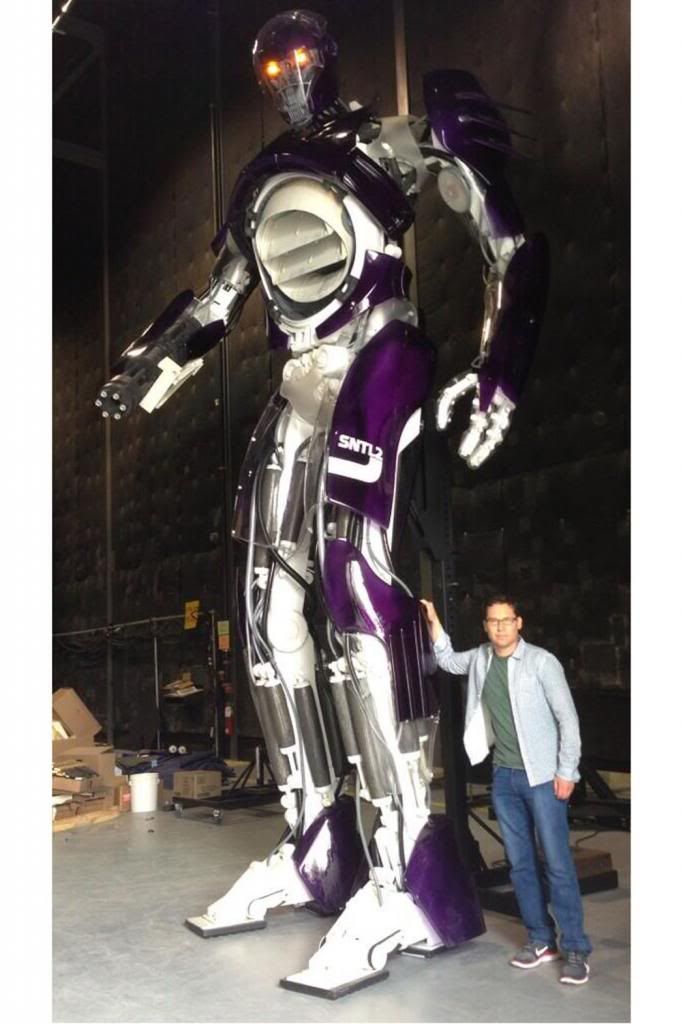 However, I am holding my judgement because I do not know the Sentinel plot in the film, and for all I know the design might suit the story. Also, watching them in action might change the whole dynamic. I just miss the old days when these machines looked hardcore. Here is hoping Singer still has the magic touch.

.
David Yates Remaking Scarface... Again?:




Deadline reported that director David Yates (Harry Potter and the Deathly Hallows) has gone under negotiation to remake Scarface for Universal. According to the report, Yates is possibly coming on board to reboot the property from a script penned by David Ayer (Training Day.

Now, I understand the 1983 film was a remake of the 1932 film from Howard Hawks. Do we really need another remake of the remake? Even if it is a reboot, isn't the "rise and fall" gangster story line a bit overdone? Every gangster film tries to steal from it, just like almost every fight movie tries to follow Rocky.

David Yates is a great director, and he did tremendous work on the last 4 Harry Potter movies. If Yates does accept the project, hopefully he will find a fresh approach to the infamous story of Scarface. As of right now though, I see no need for this to happen.

The Flash Moving Forward As A Television Show:




Story from Deadline.To finish out our week in wrongs, DC has decided to fast-track a television series of The Flash with the creators of Arrow. Now, before I start bitching and you guys harp on me, let me make clear that I think this is a great idea for approaching a television series. Arrow is a solid show and if anyone is going to handle a Flash series, it should be those guys. My concern, is what does that mean for the rumored film due out in 2016? Is that no longer on the table?

One of my biggest pet-peeves with DC-on-Film is that they're too scared to take risks outside of Batman and Superman. Yes, they tried Green Lantern, but let's be honest, that entire production was mishandled from the start and the script alone was proof. If any character has a worthy shot at the big screen, it's definitely The Flash. DC just needs to quit being pussies. Okay, rant over.

.

Kanye West Remix of The Canyons trailer: Most of you are quite aware of how annoyed I am by Kanye West. So,when the guy does something I appreciate, you know I'm being genuine. Well, Kanye West and Noah Goldstein provided a new score to a re-cut trailer of Lindsay Lohan's new film The Canyons, and it is ridiculous how much it does to sell the movie. This is a shining example of how an awesome trailer can sell a shitty movie. Trust me, I just watched it last night. It's not a shining moment for Paul Schrader at all.


Bryan Cranston Breaks the Bad on the Colbert Report :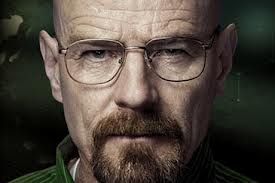 Bryan Cranston made an appearance on Colbert Report recently to promote the final season of Breaking Bad. Once the interview started, the craziness never stopped. Cranston jokingly revealed a huge spoiler involving Jesse Pinkman getting a sex change and added he was willing to spoil the conclusion for a large bribe. There is also a funny little discussion about the connection of Power Rangers and Heisenberg.

Seriously though, this interview is a must see. If you missed it, I have the full video right here. Check it out!


Seth Rogen Hosting Comedy Central's Roast of James Franco: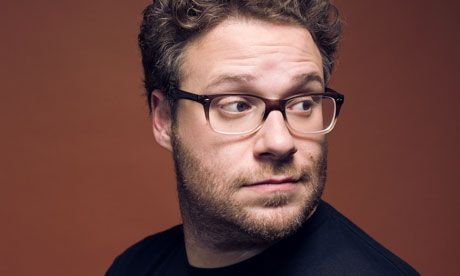 From THR. I honestly did not see this coming. Usually Comedy Central picks from the bottom of the fame bucket when it comes to their roasting specials. Some of the past victims have been people like Pam Anderson, Flavor Flav, and Larry the Cable Guy. James Franco is one of the most mainstream I've heard of as of late. Unless I just haven't been paying attention.

Whatever the case, this is no doubt going to end up as one ridiculous night of roasting. Especially, if they get the entire cast of <,i>This is the End to show up. Just imagine if Danny McBride enters the joint. The place will come unglued if that were to happen.

The Roast of James Franco will take place August 18th! Mark your calendars!
.
Elysium Gets a Wall-E Make-over:

I'm sure most of you readers are pretty pumped about this weekend's upcoming release of Elysium. Well, apparently so are the creative folks over at Funny or Die, because they have completely removed every ounce of seriousness from the Elysium trailer, and it's pretty hilarious. Just like any other major event release, it wouldn't be complete unless someone pokes fun at it, right?

Check out Matt Damon in the role he was born to play... WALL-E! From the people who brought you Magic Mike...


.
Happy Shark Week Everyone!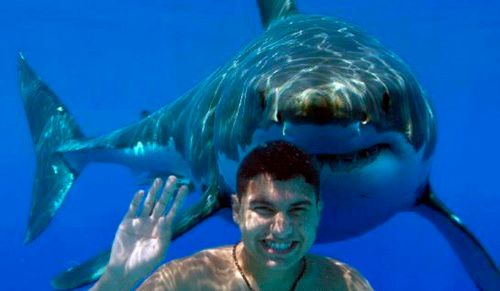 comments powered by