SPOTLIGHTS
Alternate Takes 08.17.13: Kick-Ass 2
Posted by Shawn S. Lealos on 08.17.2013

From X-Men: First Class and Super to the original Kick-Ass and more, 411's Shawn Lealos looks at five alternate films to this weekend's Kick-Ass 2!

Welcome to Week 263 of Alternate Takes, my name is Shawn S. Lealos and you have entered my world.






I am not sure if I just don't usually notice it or what it is, but there seems to be a lot more negativity on the Internet these days about movies. And, I'm not talking about people lamenting the fact that there are few good movies out there. I am talking about the fact that people are seeing movies that come out, that people seem generally excited to talk about, and then they jump online to bash the movie, and often to nitpick it to death. It just seems like more and more people are only out to tear down everything that fans love and rip good movies to shreds.

And then they act stupid when people point it out to them and claim they are being attacked when their entire purpose – no matter how much they lie that it isn't – was to attack other people for liking something.

I'm not talking about people who genuinely dislike a movie. I am talking about the people who hate everything that everyone else loves – and pretty much hates everything else too.

It really makes no sense to me why people seem to just want to tear everything down and refuse to be happy about anything. Honestly, if you hate movies so much stop watching them. Why torture yourself, unless your idea of happiness is to be increasingly bitter about everything. And, if that is what makes you happy, you are a sad little person.

Now, with that said, I assume most of you are NOT like that. I am sure a lot of you really want to enjoy movies, want to see movies that are fun and exciting, want to see movies that transport you to another world, want to see movies that challenge you intellectually, and don't mind if a movie falls into just one of those areas or encompasses all of them. People who are like that are called "movie fans," something that seems to be missing from online discussions a lot lately.

I think the big problem is that the people who love to hate things are the ones who talk the loudest and longest. The ones who love movies are the ones who just roll their eyes and move on to more intelligent discussion.

Rant over.


With that said and done, this week I am re-living the format of Alternate Takes that existed over five years ago when I first started writing the column – about three years before it morphed into a comic book movie related column. What that means for long time readers is that I am going to present you with five alternate movies you can watch if you don't want to go see Kick-Ass 2 this weekend.

Of course, Kick-Ass 2 is a sequel that follows pretty much the same story as the comic that it is named after – so much so that the director (Jeff Wadlow) said that he convinced Mark Millar to change the ending of the books to help the possibility of another movie sequel. That is how close they were connected. Did it work? I don't know, I missed the press screening here and the two reviews on 411mania gave it a "6" and an "8," which means the two writers were not even in agreement on that.

Well, if you don't want to hit the theaters this weekend to see Kick-Ass 2, here are five options you could see instead that are connected to the movie in one way or another.



Kick-Ass

Clearly, the first movie to talk about here is the original movie in the series. While I have heard that Kick-Ass 2 delivers what fans of the original movie should have expected, I have also heard that the sequel lacks two very important ingredients – director Matthew Vaughn and write Jane Goldman. Now, Vaughn is a fantastic filmmaker who knows how to pace scenes and set up his movies in a precise, entertaining manner. Likewise, Goldman is one of the best writers working in Hollywood today. A friend who saw the film told me that you can tell Goldman didn't write this film because there are too many stumbles in the plot and story that slow it down and takes you out of the moment. So, while I can't really compare the first and second movie, I can say that the first was entertaining – even if you are a fan of the comic who hated the jet pack at the end. So, if you are worried and want to wait till it hits the Redbox, you can always grab the first movie and enjoy it in the comfort of your own home.



Super

Now, if you are not a fan of the first Kick-Ass and like your wanna-be superheroes to live in a darker, more dangerous world, give Super a chance. While Kick-Ass was doing everything it could to be "cool," all James Gunn cared about with Super was telling a dark, demented story of what it might really be like to become a costumed vigilante – one with a vendetta and a serious mental problem. Yeah, this is the same James Gunn who Marvel just hired to direct Guardians of the Galaxy, so if you have not seen Super yet, rent it and watch it and realize how amazing it is that Gunn was brought in to direct one of Marvel's family friendly efforts. Then rent Slither, Gunn's horror movie that remains one of the best of its kind.



X-Men: First Class

For those people who miss Matthew Vaughn and Jane Goldman, just pick up a copy of X-Men: First Class and see what they were busy doing while Kick-Ass 2 was getting underway. After X-Men: The Last Stand pissed so many fans of the franchise off, Vaughn worked hard to bring them a movie that was well worth their time. Sure, there are "those people" who cry in their Cheerios that Vaughn screwed up the timeline from the comics and original movies, but those people can't enjoy a movie based on its story and need to find something to complain about that has absolutely jack shit to do with the movie itself. If you miss the comic's timeline so much then just read comics and stay out of the theaters. If you want to see a great movie, see X-Men: First Class.



Eternal Sunshine of the Spotless Mind

So, what the heck is this Michel Gondry movie doing on this list? Well, the biggest controversy coming into the release of this new movie was when Jim Carrey chose not to help promote the film because of his feelings after the school shooting in Sandy Hook. Of course, a lot of people blasted Carrey for having an actual conscious and demanded that – because he was paid to ACT in the movie he should be forced to SUPPORT the movie. Problem is that, he wasn't paid to support the movie, he was paid to act in the movie – which he thought was great. However, after the numerous shootings in schools began to really affect him, Carrey chose not to support gun violence in movies. What is important is that he never said the movie wasn't good, he just said he didn't want to support it on a promotional tour based on recent events. That is his right. Anyway, if you want to see Jim Carrey at his absolute best, watch Eternal Sunshine of the Spotless Mind, easily one of the best movies ever made and proof that Carrey can be more than a goofball in his films.



Let Me In

Everyone loves Hit Girl. I mean, she is a young teenage girls who talks like a sailor and slices people up with a sword, while blasting other bad guys with a gun or two. She is a bad ass, and people love that – plus she is played by Chloe Grace Moretz, one of the best young actresses working in Hollywood today. If you want more of Moretz, look no further than Let me In, the remake of the superior Let the Right One In. However, unlike a lot of American remakes, this remake is actually pretty damn good in its own right and Moretz is at the top of her game as an old vampire in a young girl's body who does anything she can to stay alive. If you want the best of Moretz without the potty mouth, you will find it here.

That's it for this week. See you next week with … something else.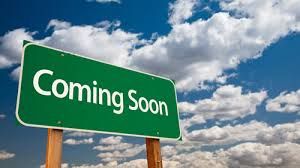 2013
August 21 - The Mortal Instruments: City of Bones
August 23 - The World's End
September 6 - Riddick
September 13 - Machete Kills
October 25 - Oldboy
November 1 - Ender's Game
November 8 - Thor 2: The Dark World
November 22 - The Hunger Games: Catching Fire
December 13 - The Hobbit: The Desolation of Smaug
2014
January 24 - I, Frankenstein
March 7 - 300: Rise of an Empire
April 4 - Captain America: The Winter Soldier
May 2 - The Amazing Spider-Man 2
July 18 - X-Men: Days of Future Past
August 1 - Guardians of the Galaxy
August 22 - Sin City: A Dame to Kill For
2015
March 6 - Fantastic Four
May 1 - The Avengers 2
November 6 - Ant-Man
comments powered by