Piper's Perspective 08. 20.13: Why Enjoying Movie Going Has Become Difficult
Posted by Ben Piper on 08.20.2013

411's Ben Piper breaks down and examines why enjoying the movie theater experience has become more difficult as of late, and the possibilities to somehow make it better.

How's it going my good people? My name is Ben Piper, and welcome to my own personal corner of the 411 universe, entitled Piper's Perspective.

If the name means anything to you, then you already know who I am. For the uninitiated, allow me to introduce myself. I'm the movie zone's Fact or Fiction guy for several years now. I'm the go-to standby for staff wide special events such as Oscar coverage and the year end awards. Not to mention I did TV Rants & Raves for close to a year as well as being 411's resident LOST expert back when that was a current thing. So yeah, I've been around the block a few times.

The purpose of this column is to allow me to vent every so often on things that catch my eye in current pop culture. I'll present my thoughts and findings to you the 411 reader, and you can do with it as you wish.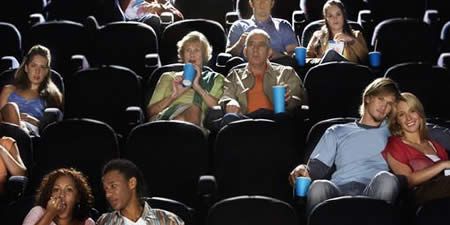 Note: After this column was posted, a commenter pointed out that the blogger that instigated my writing thereof is actually American from Indian descent, and not "from India" as I painted him. That is my mistake to which I freely admit, but does not change my point of view of what you're about to read in any way. While he was correct to point out my mistake in my framing of the article, I not only stand by the intended message I hoped to impart, but I'm leaving the article intact as I originally wrote it, because the way it was presented, based on this blogger's own words, lead me to believe this to be the case. Again, I was wrong, and I freely admit that, but so is the blogger in question. Let me count the ways...

In this instance, I want to bring forth a blogger posting that caught my eye. In it, he tries to make the argument that the way that we go to and experience movies in the theaters would be better if people weren't such uptight assholes all the time. (Or he refers to it "shushers", his word, not mine) That if people were allowed to talk and express their opinions frequently and loudly, and if movie theaters didn't mandate turning off all cell phones before the start of the movie, so one would be allowed to go on social media during the movie going experience, everyone would just lighten up and have a better time overall.

Granted, this guy is from India, so I understand that he is from a different culture. If that is the norm in that part of the world, as his portrait thereof would lead us to believe, hey, whatever, more power to ya. Have at it, and enjoy the movies you watch there in any manner that you see fit. But….

But….

He also goes out of the way to single out the American movie going public as "shushers", "bullies", and oppressors the likes of which he likens to those that won't acknowledge global warming, women wearing pant-suits, and whatever else you can think of as bad in terms of the conservative right.

Wow. I guess some internet media dude from India caught a movie in the States and got called out on his bullshit in the theater to his face. Of course, he never divulges this fact, but if you read between the lines, it is clearly there over the course of his diatribe, in which he states the arguments that his 'oppressors" presented, clearly flew completely over his head, and he didn't give a shit, as he continually dismisses every claim with a shrug and a bad example in comparison. Their argument didn't hold water as far as he was concerned, clearly. As such, we now have this guy from half a world away, that probably votes for the Golden Globes, (I doubt it, they're an old stodgy group that like to keep the ass kissing to themselves) now telling us Americans that we're going to the movies completely wrong, and we should get used to not having our way in regards to going to the movies in the future .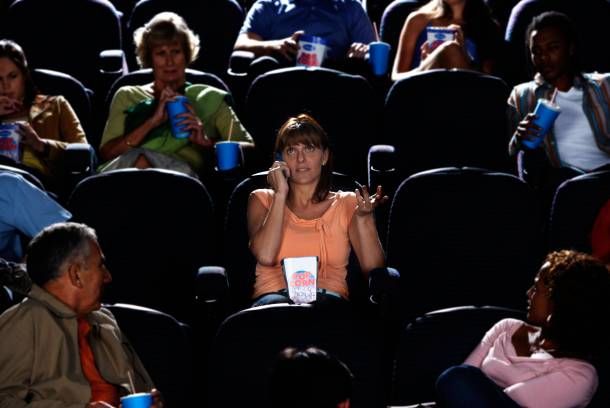 To say that he doesn't get the point would be a gross understatement. His argument as I understand it is that people are going to talk and text no matter what and we should all just get used to it. It's not going away, so why fight it? In his essay, he speaks of "his people" instead of watching the movie that they seemingly paid good money to see spending their time instead arranging marriages for their children, talking cricket scores, and whatever else activities there could be instead of, you know, actually watching the movie.

Now, again, I reiterate if that is how movie watching is done in that part of the world? Fine, have at it, but keep those practices there. Hell, to be certain, I cannot even be sure if this prick was pure internet trolling just to see how angry a response he would get from us ugly uncouth Americans in regards to just how and why a movie should be enjoyed. Indeed, a prominent American film critic has responded to this article and rightly called bullshit.

Now I don't know about any of you, but when I shell out money to go to see a movie in the theater, I do so because I actually want to see the goddamned movie! I want to sit in the dark and be entertained, to be made to laugh, or be frightened, or thrilled by the action, or be emotionally moved, and hopefully, by the time the movie is over, invested in whatever it was that I just watched. I don't wish to be distracted by loud talkers during the course of the movie, noisy eaters, or people who text or tweet on their smart phones that light up like flashbulbs once they're engaged which tends to catch and distract one's eye.

And please do not get me wrong. The theater isn't church, and talking within the confines of which isn't sacrilege, given the proper time and place. The blogger in question makes part of his argument that the whole moviegoing experience is enriched by a crowded theater enjoying the movie loudly in voice. And in part, I am in wholehearted agreement with that. After all, what is a comedy if no one laughs? Or a horror movie where no one shudders, gasps loudly or inadvertently let's out a shriek? The best movies in any given genre elicit audible noises from those sitting in the dark all around you, if they are doing things right, and that is exactly how it should be. After all, that is why we're paying to go see these movies in the first place. To be thrilled. To be chilled. Or to laugh.

I remember seeing Jurassic Park when it first came out with a gaggle of my friends. You know the scene where the lawyer gets caught on the toilet by the T-Rex and quickly gets chomped down on? One of said friends stood up, fist pumped, and loudly exclaimed "F**K YEAH!", exuberantly caught up in the moment, before quickly sitting down, shutting up, watching and enjoying the rest of the movie quietly and respectful of everyone else in the premises.





Again, proper time and place. He marked out, big time. But once it was over, it was over.

Now, don't get me wrong, the last few times I've personally gone to see movies in theaters haven't been really all that bad. In fact, I'd actually admit that my interaction with my fellow movie goers in a couple of instances made my experience actually better. When I took in Iron Man 3 a couple of younger dudes asked me if I would save their seats for them while they went to the snack bar, to which I agreed. Once they came back, we struck up a conversation on current and upcoming movies that I quite enjoyed partaking in. When one of them asked me why and how I know so much about all these movies that haven't came out yet, I just offered "I'm a pop culture junkie", which is not a lie. About halfway through the movie, the one closest to me nudged my arm and uttered "Dude, Twizzlers. Take 'em, they're yours." So yeah, free snacks I didn't ask or pay for.

When I went to see Star Trek: Into Darkness I was once again asked to save seats, this time for an older couple. Once they returned, the gentleman struck up a conversation with me, by asking if I was a longtime fan of the franchise. I admitted that I was, but also, that I liked the original Star Wars trilogy better. And the heated, but good natured debate was ON, until the lights darkened, and we both mutually shut up, while eager to continue on, but didn't because the movie we both paid to see was now starting.

In contrast? When I went to see This Is The End although I had bought my ticket to the showing earlier in the day, and showed up a good half hour early to find and get a good seat, for the most part the theater was completely full. The only seats open were in the first few rows, and back row of which were lined with teenaged or early 20's girls, all sitting closely together, and all of them wearing flip flops on their feet and using the chairs in front of them as their personal recliners. In essence, taking two seats rather than one. Sure, I could have been the guy to pick my seat right in the middle of the row in front of them, forcing one of them respect my space, but then I would still have two sets of dangling feet directly on both sides of my face, distracting me. I'm just here to see a goddamned movie, and not to pick a fight with a bunch of little girls half my age. So I picked a seat in the row in front of them off to the side.

Slightly distracted by this row of bare flip-flopped feet draped over the back of the chairs beside me, I figured they are far enough away, that I can enjoy the movie once it starts. But then?

The boyfriend of the girl seated two seats over & behind comes back from buying snacks, eases into his seat, and puts his own flip-flop bare feet right next to my goddamned head, on the chair next to me and directly in my line of sight. I sat up, turned around, looked him directly in his eyes, and said " Just don't." He respected my wishes, and put his feet back on the floor, where they belonged.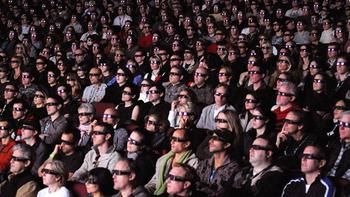 I bring this fact up because the blogger that started this written rant to begin with, seemed to be trying to make a case for people acting like a public movie theater was their living room, in which they could do basically anything they wanted, without consequence, or repercussion from those surrounding them would in fact, be a good thing.

This guy, is a f**king idiot.

Going to the movies is not a right. Just like a driver's license, it's a privilege. Sure you pay your money to get in, but that does not grant you free access to act like a selfish entitled jackass that can do whatever the hell you want at the expense of those around you. It's just common freaking sense! By buying that ticket, you are also, without your knowledge, agreeing to a long held, well regarded social custom of mutual respect and civility. It's an unwritten and unspoken law to be sure, but it's there all the same. You respect my space, I'll respect yours. We have to share this public place for a brief time, so let's just make the best of it and do our best not to annoy one another. I hope to never see you again.

In other words; YE SHALT NOT BE AN ASSHOLE THAT RUINS THINE MOVIE GOING EXPERIENCE!

Back when I was in high school in the late 80's, when I took a female friend who hadn't seen the original Child's Play to a showing of it in a 2nd run theater that showed movies that had been out for a year or two. I ran smack dab right into a stereotype that I didn't even know existed, and in fact, didn't realize did until the original Scary Movie brought it up; The black woman that talks loudly and incessantly back at the screen as if the characters in the movie can in fact hear her, 'cause God knows she sure as hell tried to make them. Sure, I had already seen the movie beforehand, but it annoyed the shit out of me. I wanted to tell her to shut the hell up and respect the other people in the theater, but seeing as I was in high school? And she was three times my size, didn't seem prudent at the time.





I've luckily never had that sort of movie going experience since. Well, mostly. And seeing as Scary Movie kind of outed them, maybe it's gone by the way of the dodo. If it hasn't, hopefully the social contract I made mention of kicked in that if enough people complain, your ass will likely get banned. No one likes a loud asshole when they are trying to watch a movie. Trust me, if you think it wouldn't bother you, wait until it happens.

Then there are the 'seat vibrators'; a close cousin to those that would like to hike their feet up on the chair in front of them and make themselves at home as much as possible. But seeing that you are now sitting in front of them, they'll instead rest their feet on the back of your chair, either on the protruding armrests or on the base or back of the chair itself. Seeing as these individuals seemingly have the attention span of a ferret hopped up on caffeine, they can't help but to uncomfortably tap and or vibrate their legs as if they can't wait for the movie to start, but guess what? Once it does, they don't stop unless you get angry, turn around and tell them to knock it the f**k off. And even then, once you're pissed and call them out on their bullshit, they act so surprised, and feign that they haven't done anything wrong.

And then, there's the bad parents. People that drag their kids to R rated movies that these little ones have no business seeing at such a young age, or even something as innocuous as a PG-13 comic book movie, simply because of the fact that the kid didn't give a shit about the movie, he'd just rather entertain himself by running up and down the aisle, being loud, and using the seats as his own personal jungle jim. (which again, vibrating seats) He brought the kid because he didn't have a babysitter, and he wanted to see the movie, and in doing so, kind of ruined the experience for everyone else in the immediate area. Sure, he tried to reign the young child into place and complacency after people were starting to get pissed, but it was already too late by that point.

Now, these examples I've laid out are the extremes of my bad movie going experiences. That I freely admit. For every bad experience I've had, something else has balanced it out. Whether it be the conversations that I struck up with complete strangers (the most recent of which I previously spoke of) or the fact that when I've been annoyed by someone that refused to shut the hell up once the movie started the social contract kicked in, and my fellow movie goers also joined in by voicing their dissatisfaction until compliance was finally met begrudgingly.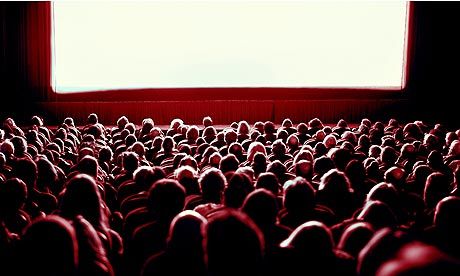 This is what I guess the blogger referred to as 'bullying'. As someone that actually experienced being bullied growing up, it's not even in the same realm. Actually being bullied means continuously being set apart, looked down upon and systematically demeaned each and every day by a group of your peers due to factors beyond your control; Your looks, your demeanor, how skinny or obese you are, social awkwardness at a young age, so on and etc. But by this guy's definition, "being bullied" in a movie theater is essentially you got caught being an asshole, several people called you out on it, and in doing so, you got put in your place.

So let's be clear on this. It's SO NOT the same thing.

I love going to the movies and seeing them in the theater. I have since I was a wee lad. I consider doing so a personal treat. But as I've gotten older, I've become not only more fussy in regards to what I'm going to spend $10 to see first run, one time only, in the dark, and the fact that I've had too many of these experiences marred by bad form exhibited from other self-absorbed movie goers that I find myself more and more gun shy to buy a ticket. While this past summer movie going for me was more positive than negative, it still registers when something disturbing rears its troubling head.

So, to be clear on this, here are my personal movie going rules:

1. Talking in the theater while the movie is playing is a flat out no-no. During the previews? Eh, I can live with that. But once the movie starts up right and proper, if you must speak to those you're attending with, keep it to a whisper, so only you and the person you're attempting to communicate with can hear it. I do not want to be hearing any part of this conversation, no matter how important you might feel it is. Keep it to yourself. If I hear a long conversation playing out where I can actually make out the words you are saying, you are talking too loud, and if the conversation is THAT important that it has to happen right then and there, perhaps you'd better take it outside.

Again, that is not to say if something elicits a laugh from you, or a gasp, or a mark out moment (First time I saw a preview for the Peter Jackson's Lord Of The Rings trilogy I emitted a loud "oh, HELL yeah!" before I could squash it) let it flow. As long as you're enjoying the movie alongside those around you without disturbing them, have at it.

2. Turn your gadgets off. Yes, I know that in this day in age we're all enamored with our iPhones and whatever else there is, but once the movie starts? Turn it off. It is annoying to the other movie goers when a ringtone loudly sounds, or even worse, when you answer it, and bring the bright glare of its face into the eyesight of those around you. It's all around distracting. While I would understand if there was a sudden medical familial emergency you had to leave the theater for to rush off to, if you had any previous indication that this might occur, why are you instead going to the movies? Just saying….

3. Respect other individual's personal space. Look, I get it. You want to make yourself comfortable and ease in to the movie going experience. And what better way to do so than to hike your feet up, rest them on the chair in front of you to use as your personal footstool?

Except it really isn't. You aren't in your living room, you're in a public movie theater and the 'footstool' that you're currently using is something somebody else might want to sit in. And they'll be less inclined to do so once they see your feet hiked up upon it. You bought a ticket, sure, but it only promises a seat for your ass, not a second one for your feet. And with the modern theaters being what they are today with stadium seating? You have more than enough room to stretch out and be comfortable without having to put your feet up. If you really want to do so? Wait until the movie starts to see if you can get away with it. If so, kick back and have fun. Whoever sits there in the next showing will have no clue.

4. Keep the little ones in check. Kid's movies are big business, so it's understandable why parents take them. Just ensure that they actually, you know, want to see the movie enough that they will silently sit and watch, transfixed by the moving images on the screen to keep them entertained . And even if that is the case, (comic book based movies and summer blockbusters in mind as I continue with this statement) make sure that they don't continually hop seats, talk loudly, run rampant and just be an overall distraction to those around them. Sit their hyper asses down, make them stay there, make sure they went to the bathroom beforehand, have their snacks readily available, etc. so there won't be a glut of activity and noise that distracts others from their enjoyment.

5. If you get 'shushed' and put in your place? You're the asshole, and not the other way around. Backtracking a bit, and encompassing a little of all my previous rules… I don't remember what recent movie it was, but as it started someone's ringtone blurted out loudly. The female Caucasian owner seated immediately in front of me answered it and proceeded to engage in a conversation over her phone in the movie theater as the movie was beginning. "Oh, hey girl. Nothing, just at the movies, it's just starting. I heard it was good. I hope I wind up liking it and not wasting my time or money." Now, that quote I just made? F**king verbatim, as I was so instantly pissed that I remember that as well as the fact that I myself 'shushed' her instantly afterwards.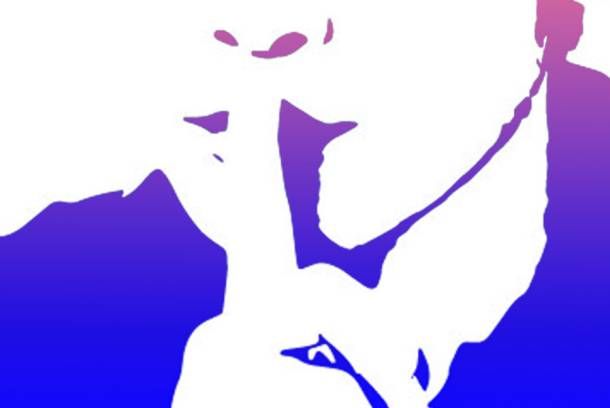 Once I did, she craned her neck back to look at me, completely incredulous as to how and why I would be so rude to interrupt her all important phone conversation. "Excuse me, but I'm talking to my girl'. To which I angrily responded, "excuse me, but I want to watch a movie that I just paid money to see!" She put her hand up in a whatever gesture and continued gabbing, ignoring my protests, completely. She's still on her phone. Loudly. To his credit, her boyfriend shot me an apologetic look that spoke volumes. (Sadly, been there, done this…)

But in a matter of a few brief minutes, the social contract kicked in, and everyone else who actually wanted to see the movie and not listen to this empty headed self absorbed c**t yak incessantly quickly turned on her sorry ass, and made her shut the hell up and turn her phone off.

So were we all bullies by doing so? Or were we in the right to decry shenanigans?

My fellow 411 colleague and friend Chad Webb has also written about this subject somewhat recently, and you can check that out here.

So I'll leave it to you, the 411 readership… Am I wrong? Or am I a bullying old fogey that should just stay home and rent movies instead? What say you?

comments powered by