SPOTLIGHTS
Comics 411 08.21.13: Best Superhero Costume Edition!
Posted by Steve Gustafson on 08.21.2013

Does Iron Man have the best costume in comic books? Plus news and thoughts on the Thunderbolts going in a bold new direction, Savage Dragon coming to an end, a review of Infinity #1 and more!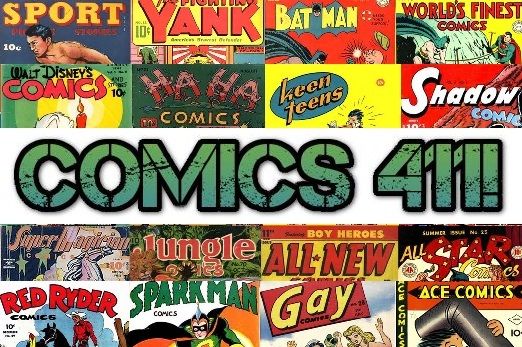 Welcome back to the Comics 411! My name is Steve Gustafson and this is a corner of 411mania reserved for those interested in talking comics! As always, I want to thank everyone who took a few minutes to read and comment last week. For some additional reading you can check out my interview with Playboy's Miss August, Val Keil! Then peep my interview with one of the coolest dudes in Hollywood Ari Gold! Want more? OK. Read my review for American Courtesans! Still not enough? Take your pick between my Comics 411 or my Big Screen Bulletin!

ANNOUNCEMENT
Are you interested in writing a "column within a column" at 411mania? Email me at Stevethegoose@gmail.com for more information!


Time is growing short! Head over to the Robin Hood: Outlaw of the 21st Century Kickstarter page and donate! I'll let the words of Matt Dursin from the page tell you more:

"We all know the story of Robin Hood. Personally, my introduction was from the classic Disney animated movie. Most of us have seen the Kevin Costner or Russell Crowe versions as well, but I realized that I have never seen an updated version: a modern-day Robin Hood, where he doesn't exactly "rob from the rich to give to the poor," as the saying goes, but he instead steals medical supplies and gives them to those in need, or those who can't afford them or have no health insurance. I am sure a lot of people can identify with how expensive health care is in the U.S. these days, and this comic book is a commentary on this, and other, issues. But don't be fooled, it's also a straight-up adventure story that, hopefully, captures the spirit of the Robin of old."

What are you waiting for?






And away we go...


Fox just wrapped principle photography on X-Men: Days of Future Past and talk of 2015's Fantastic Four is starting to heat up. But is there a chance the two franchises might meet? Marvel movie consultant Mark Millar very much wants them to.

In an excerpt from an upcoming interview in SFX #239, Millar tells that "without question" he thinks crossover between the X-Men and FF universes is in Fox's future.

"I think you have to see some of these guys showing up in each other's movies," he said. "I think the most exciting thing in superhero movies, until The Avengers came along, was when Nick Fury showed up in Iron Man. Even though it was a guy with an eye patch it was really cool – and I expect we will see more of that."

I'm thinking a FF hinted Days of Future Past post-credit scene would be pretty cool.

And even though Millar has a sentimental attachment to Fox's first FF movie, the writer was upfront in his assessment of the film and its director, Tim Story.

"These first two movies were not very good but I'm quite sentimental towards them," Millar responded, asked by SFX what the new film will need to get right. "I took my youngest daughter to see the first one, she was only five when it came out, and she thought it was the best film ever made. At the end, when Johnny Storm says, 'Flame on!' for the first time, she thanked me for taking her to see it. So even though it was a crap movie that memory makes me sort-of like it in a strange way."

"Sam Raimi gave us a great Spider-Man. Christopher Nolan gave us a great Batman. So a brilliant director is probably the most important thing for a great Fantastic Four," continued Millar. "Tim Story was seen as an odd choice for Fantastic Four but when you have a Josh Trank you know you are in safe hands."

All this crossover talk got me thinking what a crazy time we live in. Batman and Superman will soon be sharing the big screen. Now we have a chance that the characters we grew up reading will come to life in movie theaters all over the world. Does it get any better than this?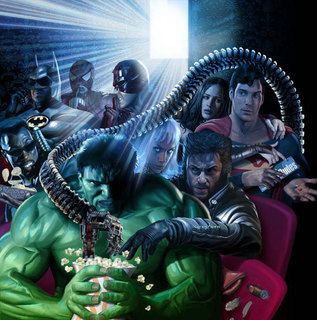 READER ROUNDTABLE

Last week Rob Liefeld was the topic. I wanted to know your feelings on the self-taught writer/artist. Here's what you said:

He's an embarrassment to the comic book industry. 77.42%
I'm a fan. He's just a misunderstood creative genius. 22.58%

While it was pretty obvious Liefeld has his detractors, a small minority spoke up in defense of him. He does have his fans and that can be due to his charisma or his output has that quirk to it that captures attention. Here's what some of you had to say:

Pat_Battle: "That Cap pic above is the one that totally and completely turned me on him for good (not that I wasn't pretty much there already). I just can't figure out the anatomy here. Either his chest is as thick as he is tall (and pretty misshapen... is his left pec swollen? Isn't that painful?), or his back is arched to almost a 90 degree angle behind that shield."

grumpy old man: "I remember seeing Leifields art for the first time at 17 years old and thinking it was the coolest thing EVER!!!!. Then as time went on (an I went to art school myself) I started to ask the hard questions - "Whats in those pouches?" "Why are their lips all like that; did they eat to many potato chips?" "Which chapter of my anatomy book covers the 54 extra bicep muscles cable has?" And of course "Would some caring soul PLEASE start a fund raiser so we can get all of Robb's characters prosthetic hands and feet since they apparently have none?

Joking aside though, even though I noted against Robb, I will say he was a catalyst that brought much needed change. For a while comics were exciting again. Its kind of like when an artist turns the creative world on their ears with their outlandish ideas, but then eventually people start using the artist's concepts, albeit scaled back. Do I Iike his work? But I do respect the impact on the comic book industry."

Crosshairs: "I was a big fan of Liefeld and his work at first. He soured on me after a while, though. As far as almost pure artwork in comics goes, though, I still think Mark Texeira was one of the best."

BobbyYoungblood: "Rob's work was the type of art that got me into comics so to speak (Jim Lee was the man for me always) and the super heroes he was designing to me, looked like they were actually super!! Big muscles, looking like they can actually kick your ass as a regular human. I was 10 yrs old when this was all going on so I wasnt nit picking things like hands and feet back ten. Now I would and do notice it.

With all that said as negative as he may be or some may feel about him, if it was not for him the 90s comic boom may not have been as big, and we might not be where we are now with, or there could virtually be no medium at all for us to enjoy."


Shifting gears, the comic book costume might be the #1 reason we're here. A costume makes or breaks a hero or villain. It's no surprise that the classic characters of our time have recognizable qualities that stand out and represent a bigger ideal. I took 10 of the most recognizable and put them for vote here but feel free to comment about a costume you enjoy. Me personally, I've always like The Rocketeer's look. I'm sure some of you will complain I didn't include Invincible or Vampirella. Also, just the heroes this week. Villains in the future. Let me know in the comments.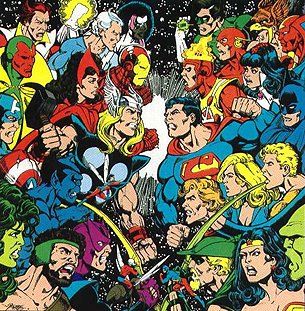 NEWS!

Thunderbolts! Charles Soule just took over Thunderbolts in June, but he's already putting them through the works. In this week's Thunderbolts #14, Soule and artist Jefte Palo put the Punisher on point to take this team of reformed (and not so reformed) villains into the heart of the New York City underworld to take down a mob family Frank couldn't handle on his own. Frank's got a Hulk and a whole team of killers, so it shouldn't be too much of a problem. Until Thanos' Infinity army shows up.

Soule spoke to Newsarama and had this to say:

About the newest arc and how it works within the Infinity event. "First of all, this is my first chance to tell a story featuring the full Thunderbolts team, which was really fun. My first two issues, Thunderbolts #12 and #13, focused on the Punisher and Mercy, respectively, with some cameos from everyone else on the team except Deadpool and Red Leader. But finally, with Thunderbolts #14, we get to see the whole group together. They're bickering, being badasses and doing all the other stuff I wanted to write ever since I took over the title.

In Thunderbolts #14, we see them embark upon a new mission, whose direction is steered by the Punisher. He, somewhat unsurprisingly, wants to use the team to destroy a NYC-based mob family, and they're off to the races. Completing that mission becomes massively more difficult when the events of Infinity come into play. However, Frank Castle is not the sort of guy who gives up when the going gets tough. It's a really fun arc with great moments for everyone in the cast, and it lays out some neat ideas for stories going forward. Five issues, 14-18, and I am very happy with how it's turned out."

On the solicitations for September's Thunderbolts #15 giving away some spoilers that Thanos' army is going to become involved. "Well, New York City has always been a center of superhero activity in the Marvel U. So, from Thanos' perspective, if you're going to send troops to subdue Earth, NYC is probably where you want to start. I'm treating the alien/cosmic aspects of the story almost like the weather. You can't plan for a freak rainstorm - sometimes they just happen. Frank Castle finds it extremely frustrating that his one shot at getting the Paguros - targets he's been after for years - might get thrown off track by an alien invasion, but as I mentioned, he's a roll with the punches sort of guy. He might even figure out a way to turn the situation to his advantage."

Have you been keeping up with the Thunderbolts?





Pope! Creator Paul Pope has gotten some attention lately. Maybe not for the best reasons. Last week, reports of a panel Pope did with fellow First Second creator Gene Luen Yang made the rounds online, with many people latching onto comments made about DC Comics. In the comments, Pope recounted how he had pitched a story involving Jack Kirby's post-apocalyptic title Kamandi, The Last Boy on Earth, only to be told that DC only made comics for "45-year-olds."

The comments were picked up pretty fast, even going as far as such sites as Digital Spy and Boing Boing. Pope spoke about the comments and cleared up some confusion. He said, "First off, I get along well with DC Comics, no problems there. I'm currently doing a piece for the new Harley Quinn series, written by Jimmy Palmiotti and Amanda Connor. I've been working with DC pretty steadily since the late '90s, and our projects together have won awards, they're translated overseas, and they've kept my books in print. So I don't really have a problem with them. The statement about "breaking up" with DC Comics was not meant to sound like I was putting a hex on them."

On the "We make comics for 45-year-olds" statement. "Well, from my recollection, that was pretty much an accurate statement. It was an informal conversation, so there was some humor intended in the delivery, but the clear gist of the statement was, "We're making comics for adults, we're marketing comics for adults." I'm almost 45 myself, I read comics, I don't have any problem with the grim and gritty direction of comics. It's just that I would like to see a wider spectrum. So my artistic response is to go off and create something entirely new and different, which hopefully has a blend of Kirby and Moebius and all those things I loved as a kid, and which I want to see more of in American comics. The reader in my head now is that little kid who loves superheroes and science fiction, 10 or 11, and I wouldn't give that kid many of the comics that are being published today, outside of Adventure Time or something. So Battling Boy is for them.

Are comics hurting themselves with that kind of thinking?





Talon! Artist Emanuel Simeoni is coming to Talon, and the latest "What's New in the New 52" features the artist's take on "the bat-bots." The story in Talon #12, according to DC Editor-in-Chief Bob Harras, has Talon and Batman teaming-up to hunt down Bane. They use the Bat-Bots, first from Batman, Inc, to run recon in Santa Prisca, but discover something unexpected. "In Talon #12, Calvin Rose and Batman have joined forces to track down Bane. But that's not the only team-up happening in the book! In an attempt to reclaim Gotham, Bane has made allies with the former head of the Court of Owls, and together, they're amassing an army to take back the city.

In order to find Bane, Calvin and Batman send an army of Bat-Bots to Santa Prisca. Alas, what they discover is not exactly what they were looking for. Appearing for the first time since their introduction in Batman, Incorported, these Bat-Bots have holographic vision and are quickly becoming an integral tool in the Dark Knight's utility belt."

Does that capture your interest? Bat-Bots?





Savage Dragon, No More? In this week's Savage Dragon #190, Dragon finds himself stuck in prison and at the mercy of former enemies. It's only going to get worse. Creator/cartoonist Erik Larsen has teased for months online and in various interviews, this fall's issues of Savage Dragon will see the Dragon's time come to an end and a passing of the torch to a new, different Dragon – his son, Malcolm.

And for Larsen, these events have been a long time coming but a monumental change nonetheless. Larsen originally created the Savage Dragon back in elementary school, drawing him in handmade comics as a teenager and budding cartoonist. After making his name drawing Marvel's Spider-Man, in 1992 he broke away from the Big Two and co-founded Image with his childhood hero Savage Dragon.

Larsen says, "I think there's a tendency to overcomplicate explanations but to boil it down--Dragon's been convicted of murder. He's in jail and he's locked up with a whole slew of guys that don't like him a whole hell of a lot. In the meantime his son is trying to pick up the slack and get through high school in one piece while his stepdaughter has joined a government super team and is pretty much out of the picture."

He goes on to say about the Dragon's situation, "Larsen: (Ronald) Urass (Disgraced Presidential candidate and the second Dread Knight) has all kinds of power and influence and in the years since his run in with Dragon he's struck a few deals which have him in charge of security at Stronghold Penitentiary. He's been pulling a lot of strings behind the scenes. Largely he's gotten where he is due to his technological advances. Since he's been able to keep these super-powered guys confined. For Dragon this has been a pretty depressing time. He feels helpless and in a lot of ways he's just given up. He doesn't see any way out."

He also spoke about the the milestone #200 and a major event saying, "At that point the book officially becomes Malcolm's. It's really a new beginning of sorts. He's the son of a famous superhero, out on his own against the forces of evil. A bit naïve, a bit unsure of himself, he's still in high school and trying to make sense of it all. It's somewhat akin to what Invincible was when it started. The big difference being that we all got to witness the adventures of his famous father whereas in Invincible that was all unrealized backstory. Malcolm's father is, at that point, out of the picture."

What do you think of the new changes to Savage Dragon?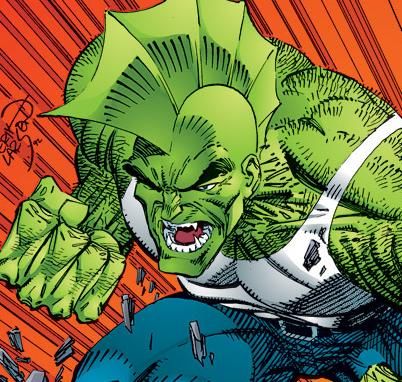 REVIEWS!

Do YOU want to be a reviewer for COMICS 411? Send me an email at stevethegoose@gmail.com to find out how! Take it away, RobF!

Infinity #1

By RobF

This six-issue story rises from what Hickman has built with his work on Avengers and New Avengers. NA deals with the new Illuminati's efforts to ward off incursions from other dimensions by destroying the offending doomed worlds before they can destroy ours, as well as the war between Wakanda and Atlantis. Also, once enemies, now teammates the Builders, as well as a new Captain Universe play an important part in this series. If you haven't been reading the Avengers titles these points may be confusing to most readers.

With Infinity #1, we open with the Illuminati destroying yet another world, reduced to destroying them to preserve our own. This is particularly distressing to T'Challa, feeling the combined intellect should have come up with a more viable solution. Then we go to Titan, the home of Thanos, where we learn of his Outriders – slavishly devoted master assassin monsters – and his henchman, Corvus Glaive. It seems a planet named Ahl-Agullo has risen again after it was destroyed by Thanos, and Glaive is sent there to establish dominion, to demand a tribute from them to avoid a repeat of their destruction. The tribute is death.

We then follow an Outrider to Earth, where we see how it blends into shadow, becomes incorporeal, and spies on everyone from the Avengers to the X-Men to SHIELD. We also witness another group of Builders attacking and destroying the planet of Galador, home to the fabled Spaceknights. Not even the arrival of Captain Universe can forestall the murderous robot Alephs from their task of razing the world – similar to what Thanos' mission seem to be of late, so one wonders at what, if any, connection exists between the two.

Next SWORD and the Avengers find a handful of Skrulls living in an apartment in Palermo. They go down fighting, but they aren't warriors, which makes it seem like there is a deeper meaning, but that remains to be seen.

The Outrider then journeys to Attilan, and begins an invasion of Black Bolt's sleeping mind to try and learn his secrets, which includes the Illuminati, the destruction of the Infinity Gems and something about "hidden kings and a lost queen." Meanwhile Captain Universe has returned from the destruction of Galador in a restorative coma, and SWORD leader Abigail Brand has footage of other rogue Builders attacking a Kree outpost. She factors in all the recent information of these attacks and determines that Earth is their eventual target.

Black Bolt wakes up and fends off the Outrider, tearing its arm off, but not destroying it before it flees back to Titan. The Avengers decide that the rogue Builders must be intercepted and dealt with before they reach Earth, and Iron Man is left behind to once again concoct some doomsday contingency plans – something he's getting understandably tired of. Even Tony Stark can get event fatigue.

The Outrider returns to report back to Thanos, who apparently has a council of five called "The Black Order" serving him, which includes Glaive, Proxima Midnight, Black Dwarf, The Ebony Maw and finally Supergiant. The Outrider tells them that Black Bolt "hides what Thanos seeks." This leads Thanos to set his sights on Earth – much to the consternation of his gathered servants, as Earth has a reputation for being impossibly resistant to alien efforts to mess with it. However, Glaive implies that the discord within Attilan, the schism with the X-Men and the fresh absence of the Avengers makes it high time for The Mad Titan to make his move.

Infinity #1 is a solid start, even though it's almost entirely set-up. Thankfully, Hickman takes some time to refresh us on who his players are, illustrate the kind of omega-level threat both Thanos and The Builders are, and update us on Black Bolt and his five wives. Infinity #1 lays a strong foundation with more building blocks to come.

Jim Cheung's artwork is in top form. His alien creatures are imposingly creepy and his Thanos is unnerving. His human characters and his panel placement are on point.

After the "Age of Ultron" misstep Infinity is Marvel's second stab at a summer blockbuster and so far it's off to a promising start. There are several threads to follow, but I have faith that Hickman will lead us to greater glory.


WEBCOMIC of the WEEK!

Do you have a web comic that you want me to push? Send it my way or mention it in the comments so I can take a look and share!

This week I found extrafabulouscomics.com. This might be the funniest webcomic out there. I've been sitting here reading it for an hour and it's been one laugh after another. Absurd humor and absurd punchlines galore. Do yourself a favor and check this out. For more, head over to extrafabulouscomics.com!






Before I say GOODBYE!
Follow me on Twitter for random bits, news RT's, and updates! Only at http://www.twitter.com/stevethegoose!

My Hollywood gossip (and anything else!) Hollywood 5 & 1!

Are you a fan of 411mania on Facebook? Keep up-to-date on news and contests!

Are you following 411mania on Twitter?
http://www.twitter.com/411mania
http://www.twitter.com/411wrestling
http://www.twitter.com/411moviestv
http://www.twitter.com/411music
http://www.twitter.com/411games
http://www.twitter.com/411mma

If you have some down time and are looking for a great place for great fun, check out Tiger Flash Games!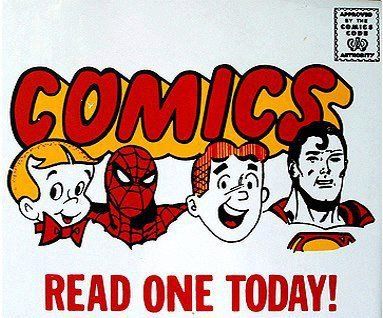 That's all the time I have. See you next week!

comments powered by